Travel Costa Mesa Blog
Posts Tagged 'lunch'
One of the best ways to celebrate a sunny summer day is by having a picnic in the park!  Luckily, Costa Mesa has an abundance of summer sunshine and beautiful parks to make the City of the Arts an ideal place to celebrate International Picnic Day.
While there is little information on the origins of International Picnic Day, popular belief is that the practice started shortly after the French Revolution, where, for the first time, royal parks were opened to the public.
International Picnic Day is not an officially recognized holiday, but rather, just a great excuse to enjoy the company of friends and family while dining outdoors.  The "holiday" always falls on June 18.  If you want a simple and fun way to celebrate, and don't want to spend time preparing food, simply order from your favorite restaurant and head to your local park.  Travel Costa Mesa put together some food and park suggestions for today's festivities. Read More
Comments Off on International Picnic Day
With over 250 world-class boutiques and the highest concentration of luxury retailers in the United States, South Coast Plaza certainly lives up to its moniker of an "international shopping destination."  People may flock to South Coast Plaza for designer names and an unparalleled shopping experience, but an equally impressive dining experience awaits too.
The culinary destinations range as greatly as the shops with restaurants specializing in cuisine from Italian to Asian and new American to fusion.  Although there are dozens of great restaurants to choose from, we've narrowed the list down to five must-go eateries. Read More
Comments Off on Costa Mesa Culinary Destinations: South Coast Plaza
Old Vine Café
Old Vine Café has an inspired lunch three-course pre-fixe menu that features a starter, entrée and dessert. Every option showcases Chef Mark McDonald's brilliance, but the main reason why Old Vine tops our list is because breakfast is still served.  If you prefer sweet, savory or something comforting, Old Vine Café has the perfect breakfast dish to satisfy any taste.  If you've haven't been to Old Vine yet, be sure to try the open-faced –  a freshly made biscuit with sausage, scrambled eggs and a homemade chipotle gravy.  Old Vine also makes all of their own spreads from scratch.  The unique dishes make Old Vine Café one of the most popular eateries not only at the CAMP, but in all of Orange County.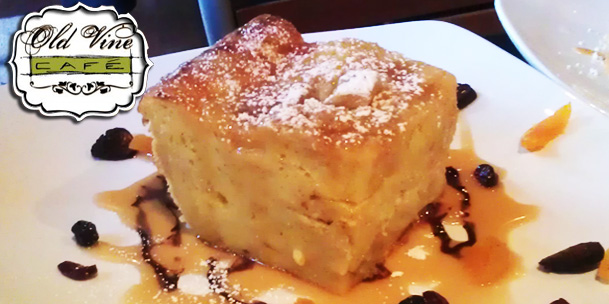 Comments Off on Five Must-Go Places for Lunch Deals in Costa Mesa
The CAMP in Costa Mesa is unlike any other shopping center in Orange County.  Along with the cool shops and unique boutiques, the CAMP is full of great restaurants.  From coffee, bakery items and small bites to breakfast, lunch, dinner or late night cocktails, the CAMP is a must-go culinary destination for any food lover. Read More
Comments Off on Costa Mesa Culinary Destinations: The CAMP