Travel Costa Mesa Blog
Posts Tagged 'oc fair hotels'
Chances are good that you've been waiting all year to see what deliciously eyebrow-raising foods the creative vendors of the OC Fair have cooked up for us this year. Of all the fun the OC Fair brings to Costa Mesa each year, the free pass to indulge in new and curious foods is hard to beat. That's why we're showing you some of the newest additions to this year's menu, along with our old favorites.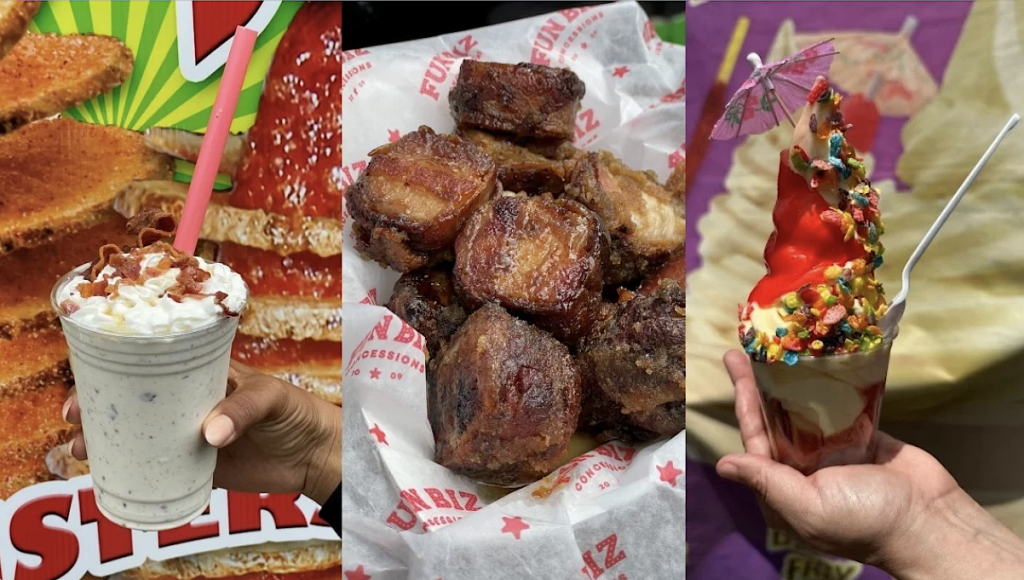 If you want to fit the most into your your OC Fair food tour, stop by on Thursdays between noon and 4 p.m. when vendors will be offering a sampling of treats for $4 each! And be sure to buy your OC Fair tickets ahead of time, because advance tickets are required.
Read More
Comments Off on Over-The-Top Food For This Year's OC Fair
Planning to go to the OC Fair this year? It may be a bit different with limited capacity and advance tickets required, but your favorite rides, games, food and entertainment are there to enjoy. You will also find a number of fun and free things to do at the fair and nearby! With so much to do, why not make it a weekend getaway with one of our "SoCal So Cool" summer hotel deals?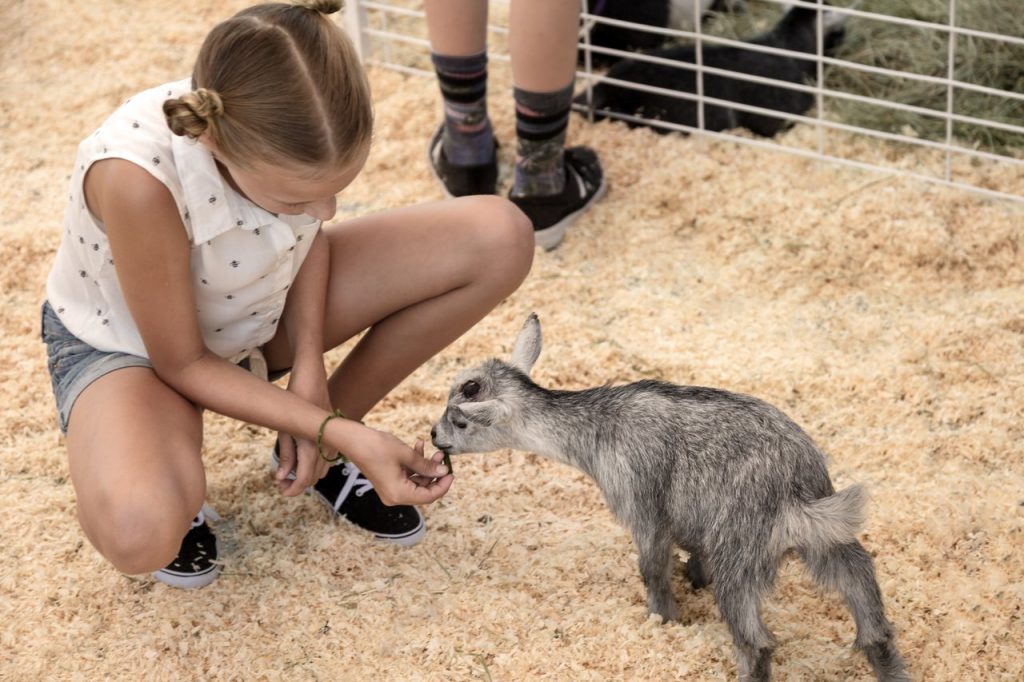 Centennial Farm
Stop by Centennial Farm, a three-acre working farm with livestock, as well as fruit and vegetable gardens. During the fair, there are a number of free things to check out including dairy goats, milking demonstration, OC beekeepers and, of course, the new piglets. (Take a peek at the piglets on the pig cam.)

California Fresh Exhibit
The California Fresh Exhibit, located in the OC Promenade, celebrates the diversity of California's agriculture. You can learn about different crops, grab some recipe cards, play the AR game County Bounty Treasure Hunt or watch a cooking demonstration. Visiting with kids? The exhibit has coloring sheets to dress the California bear for a trip to the OC Fair!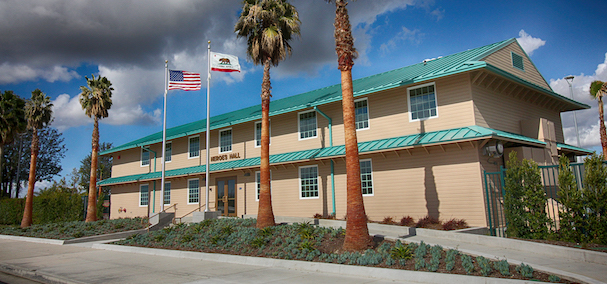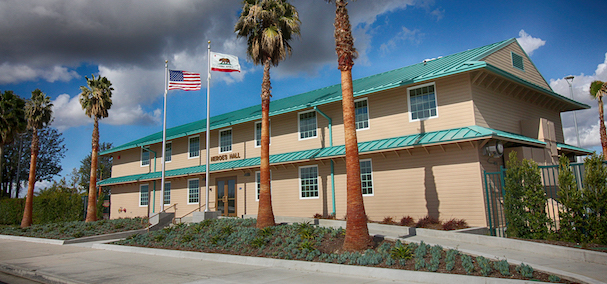 Heroes Hall
Heroes Hall is a museum and education center that honors the legacy of Orange County veterans and others who have served the country. The current exhibit is Private Charles J. Miller WWII Paintings from the South Pacific. You can decorate postcards to veterans and active duty troops which will be distributed by Operation Community Cares.

Entertainment
The OC Fair has a number of free events each day. Live entertainment varies, so be sure to check out the calender of events and OC Fair map. Whether you like magic shows, want to see the pig races or music (even dueling pianos), you'll find something fun to see. Visual arts displays include everything from dragons to woodworking.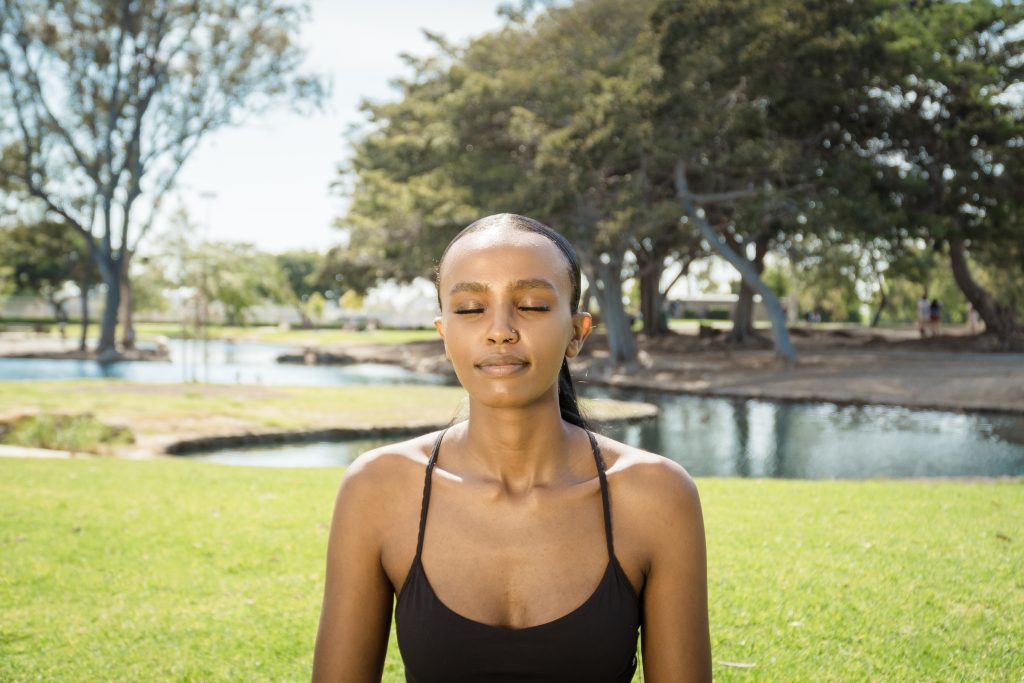 Costa Mesa Parks
Spending a couple of days in Costa Mesa? Make a trip to one of Costa Mesa's parks. Popular parks include Fairview Park and TeWinkle Park. Sports enthusiasts will enjoy Costa Mesa Skate Park or Talbert Regional Park, which has a BMX area. If you're traveling with small children, we also recommend Lions Park, with a newly renovated playground.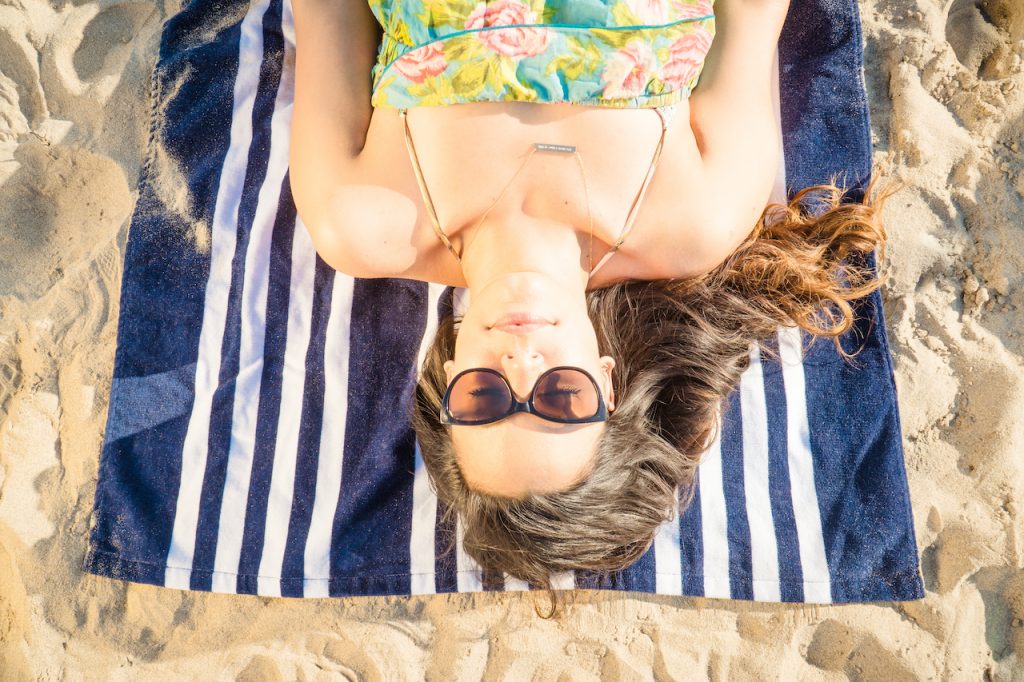 Orange County Beaches
Costa Mesa is only a few minutes from popular Orange County beaches, Newport Beach and Huntington Beach. Enjoy beautiful Southern California weather while you surf, swim or relax on the beach.

Find more to do with our itineraries for solo, couple, family and pet-friendly travel.

Comments Off on Fun and Free Things to Do at (and around) the OC Fair
The OC Fair is back in person and California is fully reopen! The fair opens July 16 through August 15 with plenty of food, live entertainment and carnival rides. Get the most out of your experience with our guide to the OC Fair. For safety precautions, the OC Fair is limiting the number of visitors each day. Advanced ticket purchase is required. Whether you're a Californian or traveling from another state, Orange County is ready to welcome you back. Be sure to visit our SoCal So Cool summer hotel deals too!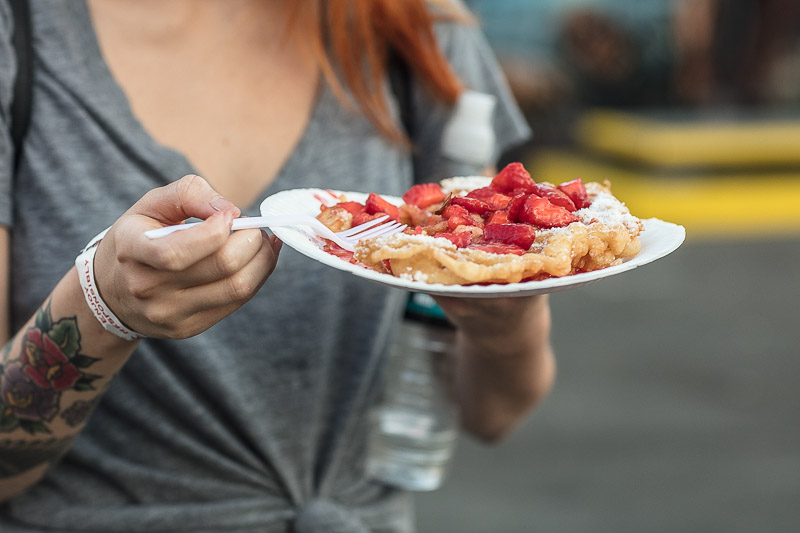 Fair Food
There's exciting new food this year from Pink's Hot Dogs, Chicken Charlie's, Pepe's Mariscos Fresh Mexican Seafood, Mom's Bakeshoppe and more. You can also view the full list of food vendors here. We recommend visiting the fair on Thursdays for the $3 Taste of Fair Food where you can sample a variety of items for $3 each!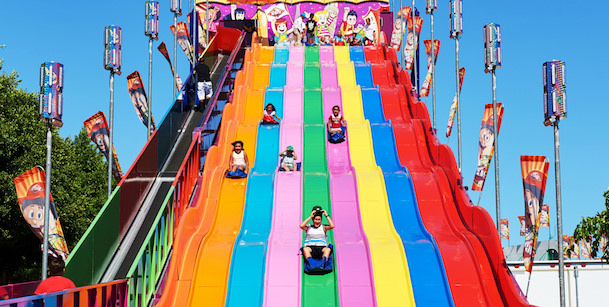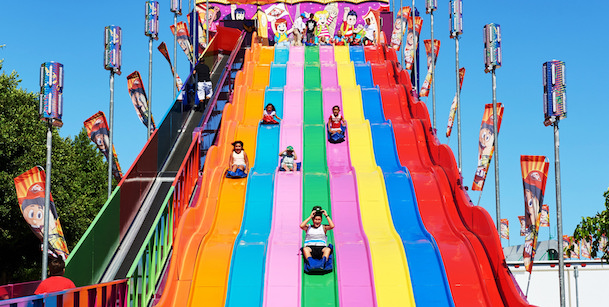 Carnival Rides & Games
Ride the ferris wheel, win a prize and more. There are new rides, such as Windsurf and Liberty Wheel, and lots of returning favorites. Try your hand at carnival games like balloon pop, water races or beer pong. You can view the rides, games and number of tickets needed here and purchase tickets here.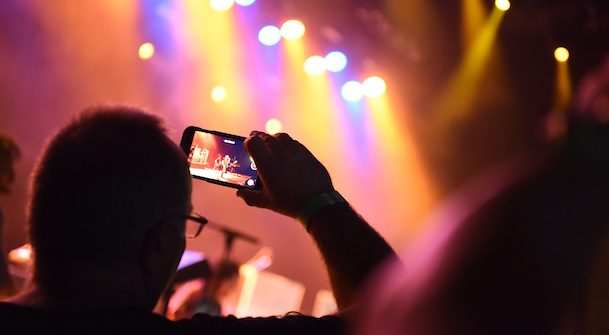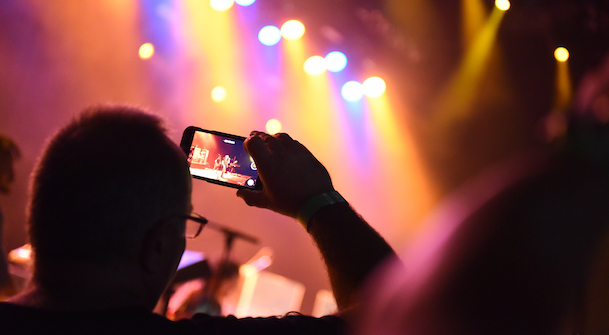 Live Entertainment
There's a variety of live entertainment at Pacific Amphitheatre and The Hangar this summer. You can see popular tribute bands, such as The Fab Four and Dead Man's Party, as well as comedians and artists, like Dwight Yoakam and Colbie Caillat. Bring the kids to Toy Story in Concert with Pacific Symphony for a live performance of the soundtrack while watching the classic Pixar film.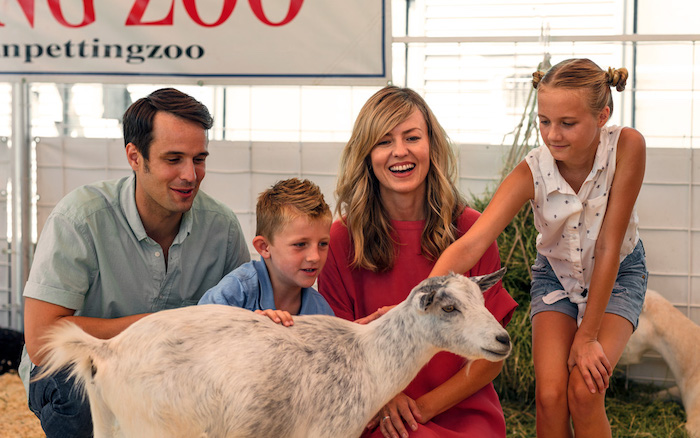 Fun Events
Before you go, take a look at the OC Fair events calendar for the full lineup of events during your visit. Check out our events calendar for events throughout Costa Mesa, including at Segerstrom Center for the Arts.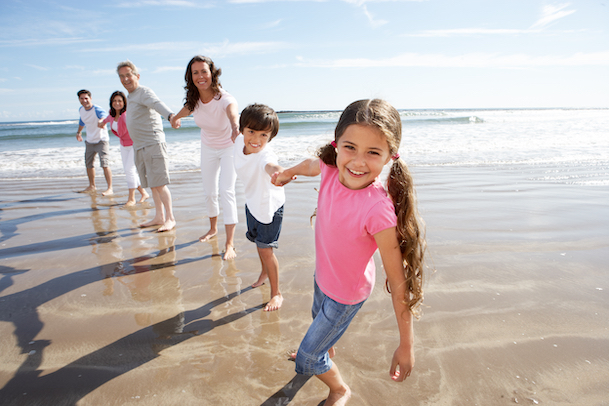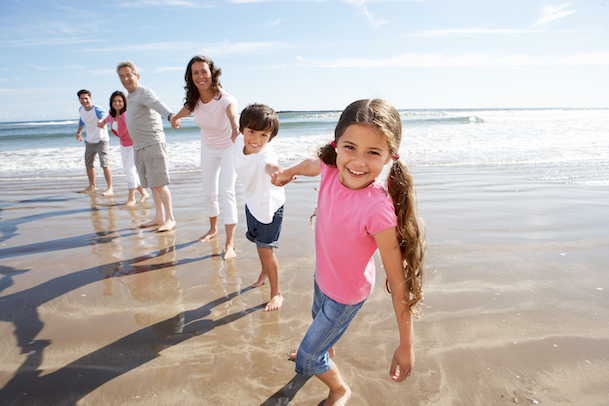 Stay Local
Beat the heat, and the traffic, by staying at one of Costa Mesa's nearby hotels. Best Western Plus is within walking distance to the OC Fair, plus they offer a complimentary breakfast. Costa Mesa is centrally located between Los Angeles and San Diego. It's also only minutes from the beach!

With so much to do in SoCal this summer, now is the perfect time to visit!

Comments Off on It's "Time for Fun" as the OC Fair returns in person to SoCal
Posted in Events, Food, Hotels, Music & Art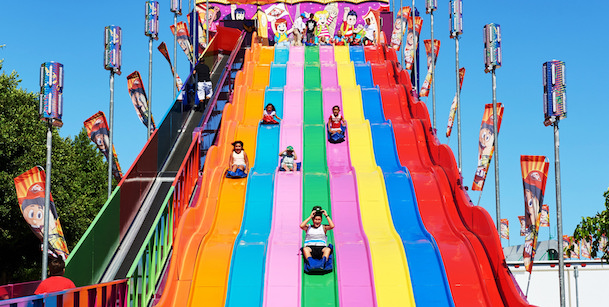 The annual Orange County Fair returns this July for 23 days of rides, games and everyone's favorite fair foods! This year's OC Fair theme is "Acres of Fun" and will incorporate even more agricultural-inspired education, family-friendly programming and art installations than ever before.
And while the fair attracts more than one million visitors each year, we don't think you should have to spend a million to enjoy your time…although we highly encourage you to take advantage of some of the fair food $3 sample deals while you're there (more on that at the end)!
Comments Off on Explore the OC Fair Without Breaking the Bank