Travel Costa Mesa Blog
Posts Tagged 'orange county happy hours'
Whether you're a local Orange County resident or traveling and staying in one of our hotels, knowing which happy hour to choose can be tough. How can you find great deals on drinks and delicious food? That's why we've put together a list of happy hours worthy of an Eatcation®.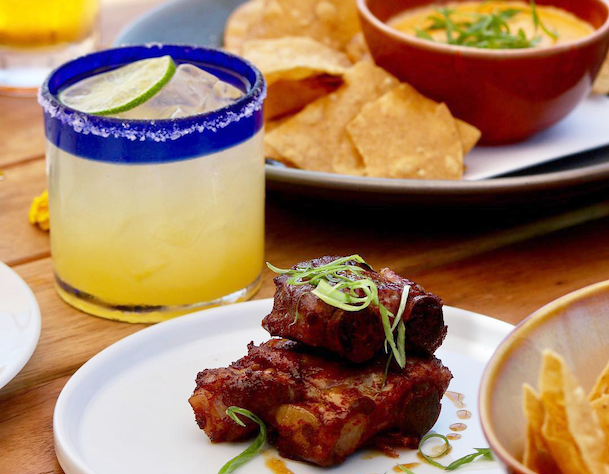 Playa Mesa Mexican Kitchen
Named "Best New Mexican Restaurant 2019," Playa Mesa Mexican Kitchen offers up some tasty treats on their happy hour menu. Try the pork confit spare ribs with chives and a piloncillo glaze ($8) or the quesito with scallions and house-made chorizo ($6). Their drafts are $1 off, along with a wine, beer and margarita selection. Playa Mesa serves happy hour Monday-Friday from 3-6pm. They also have a "Tacos & Tequila Tuesday" with $6 margaritas and $3.50 tacos.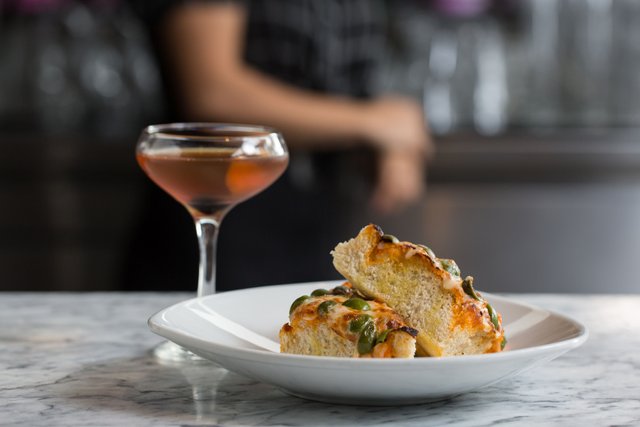 Old Vine Kitchen & Bar
You can find half-off bar bites and $3 off classic cocktails at Old Vine Kitchen & Bar. The house-baked focaccia ($5) and the borlotti bean dip ($5) showcase Chef Mark McDonald's Italian training. Old Vine's happy hour is available Tuesday-Friday and Sunday from 3-6pm. There's also a late night happy hour, also Tuesday-Friday and Sunday, from 10pm-midnight with $5 draft Hefeweizen Weihenstephaner and $9 Old Vine classic cocktails.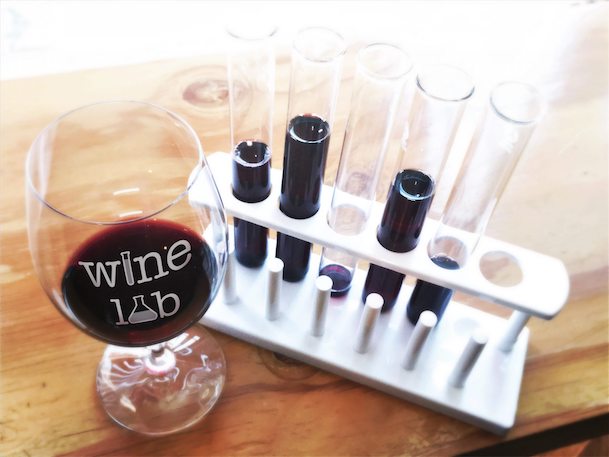 Wine Lab
Wine and cheese lovers, rejoice! Not only does Wine Lab offer cheese and charcuterie plates ($13) on their happy hour menu, but they also serve an early-bird cheese plate ($9) until 4pm on weekdays and 3pm on weekends. All beer and selected wines are $2 off, or try the happy hour wine fight for $10.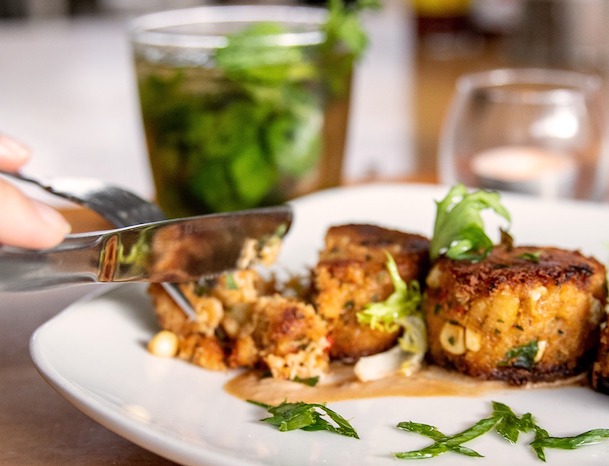 Memphis Cafe
A homestyle Southern restaurant may not be an obvious choice for happy hour, but Memphis Cafe's extensive food selection makes it one of our Eatcation®-worthy picks. Chef and co-founder Diego Velasco serves everything from gumbo cheese fries ($7) to steamed mussles and clams with andouille sausage in a tomato broth ($8). You can find $1 off drafts and $2 off wine by the glass. Crafted cocktails are $6 and specialty cocktails are $8. Stop by Memphis Cafe Monday-Friday from 3-6pm for their happy hour menu and specials.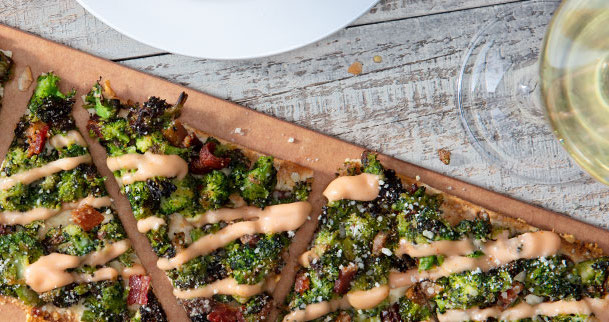 Seasons 52
The Seasons 52 happy hour menu is not to be missed. Their small plates are just $5 and include dishes such as Kona-crusted lamb, caramelized grilled sea scallops with lemon mosto and micro greens, and ginger-sesame chicken skewers. They offer a selection wines ($6), cocktails ($6), specialty cocktails ($7) and beers ($4) on the menu. They also have a glass of wine and flatbread special ($12). Seasons 52 serves happy hour Monday-Friday from 3-6pm and is located in South Coast Plaza.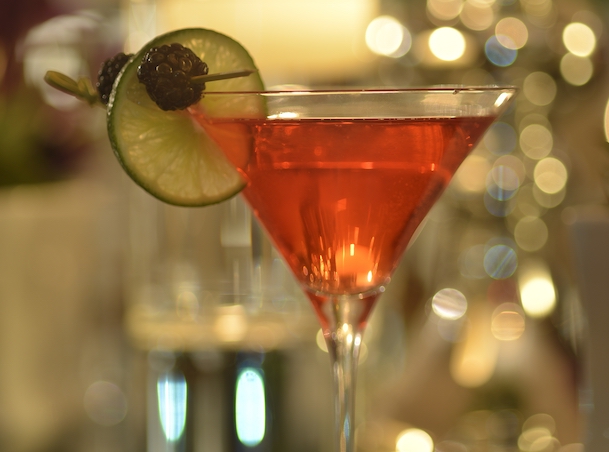 Silver Trumpet Restaurant and Bar
Conveniently in Avenue of the Arts hotel, Silver Trumpet offers a selection of their bar menu items during their happy hour. Try a chophouse slider with caper remoulade, brie and crispy onions ($3), charred Brussels sprouts with toasted cashews and cilantro ($8) or calamari with pickled vegetables and sweet cilantro glaze ($11). Beers are $1 off, well drinks and happy hour wines are $7. You can stop by Monday-Thursday from 2-6pm and 9:30-close, as well as Friday from 2-6pm and all day Sunday.
For even more great Costa Mesa happy hour ideas, check out the "Happiest of Happy Hours." What's your favorite happy hour in Costa Mesa?
Comments Off on 7 Eatcation®-worthy Happy Hours in Costa Mesa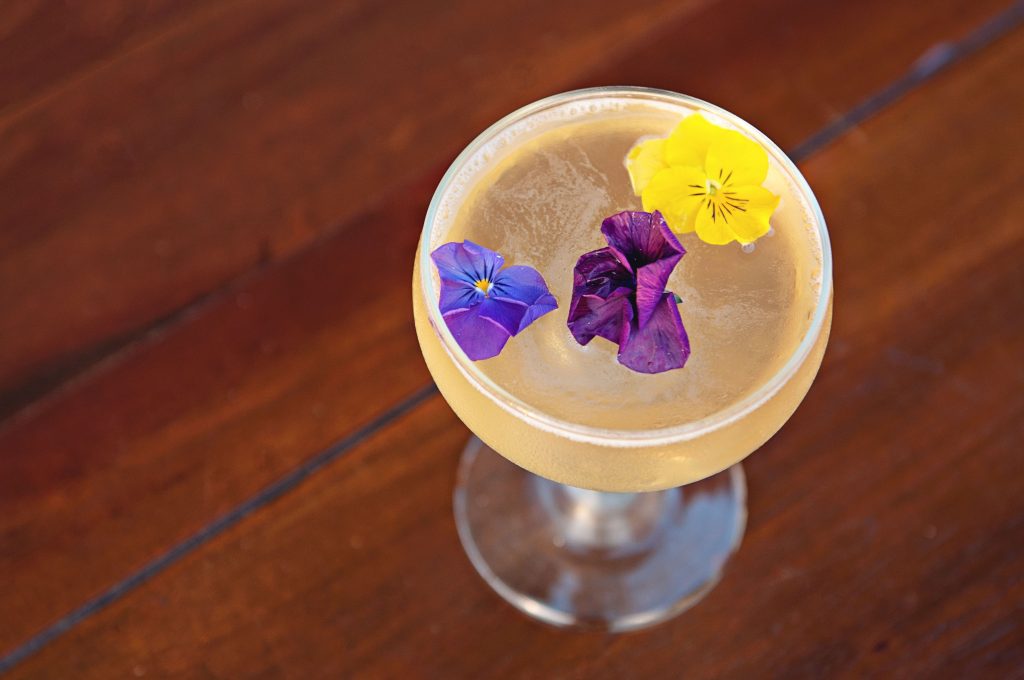 Every experienced traveler knows that happy hours are one of the best ways to explore as many restaurants and bars as possible without breaking the bank. Some of the best happy hours in Costa Mesa also happen to be at a few of the most impressive establishments of the city's growing culinary scene. We've listed a few of our recommendations below, but make sure to check out our bar and restaurant pages for more!
Comments Off on The Happiest of Happy Hours in Costa Mesa