Travel Costa Mesa Blog
Posts Tagged 'Play'
There's nothing better about the holiday season than spending time with family and friends. In between passing trays filled with turkey and stuffing or opening presents, a great family tradition can be seeing a play, musical or concert.
Comments Off on Enjoy the Arts for Your Family Holiday Tradition!
Posted in Music & Art
This week brings an exciting assortment of events to the City of the Arts, Costa Mesa.  From films to staged performances, gardening displays, art exhibits and more, it's guaranteed to be an action-packed week.  Enjoy new events or take part as long-running, annual and local favorites return to Costa Mesa.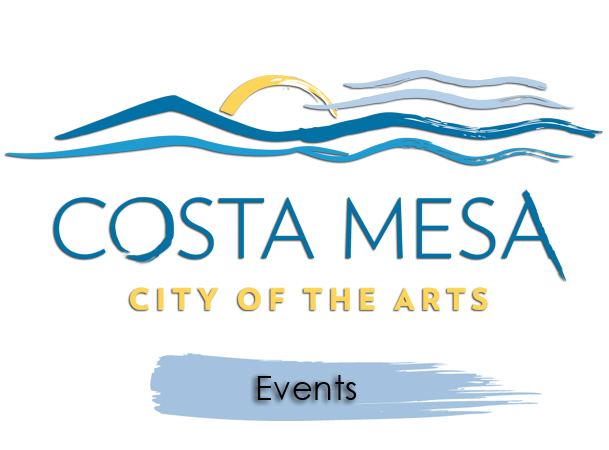 Comments Off on Things To Do This Week in Costa Mesa
From theater patron to director, David Blair has played many roles at the Costa Mesa Playhouse.  When Blair went to see a production 8 years ago, the passion and talent of the actors inspired him. He knew that he wanted to be a part of the community theater, so he auditioned for a show.  After 6 years at the Costa Mesa Playhouse, Blair has done a little bit of everything to keep audiences entertained, including acting and directing as well as duties away from the spotlight like working the box office and recruiting volunteers.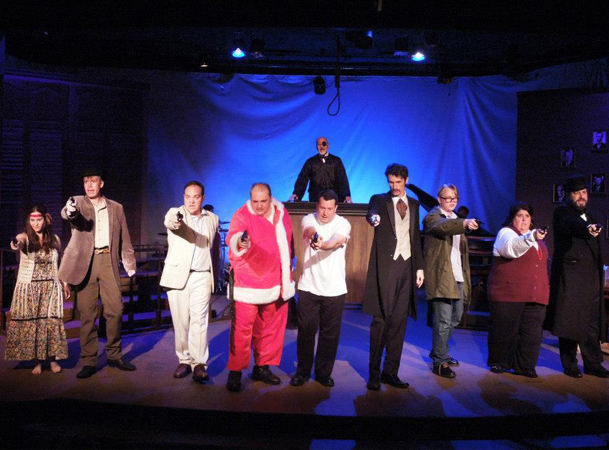 Comments Off on Assassins at The Costa Mesa Playhouse
Posted in Locals, Music & Art
The Pacific Playwrights Festival at the award-winning South Coast Repertory is now in its 16th year.  The PPF has become a staple and much-anticipated event for writers, actors and fans of theatre throughout Southern California and beyond.
The first PPF was in 1998 and has ballooned into a premier showcase for live theatre.   This year, there are over 100 plays that will be presented with over 80 playwrights' works represented at SCR during the weekend of April 26-28.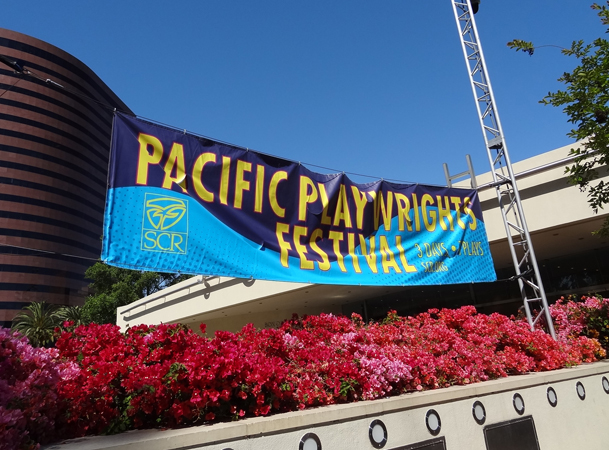 Comments Off on Pacific Playwrights Festival 2013 at South Coast Repertory
Posted in Events, Locals, Misc, Music & Art, Play
Segerstrom Center for the Arts is the focal point for all performing arts in Orange County.  From Broadway shows to dance, jazz, opera, cabaret and child oriented performances, SCFTA is a world-class venue to experience the power of live theater productions.
The 2013-2014 season was recently announced and, as always, SCFTA will be home to the very best in performing arts featuring several award-winning productions.  The Broadway series features Evita, The Wizard of Oz, Jersey Boys, Ghost the Musical, ONCE and the highly regarded, gut-busting comedy The Book of Mormon.
Comments Off on 2013-2014 Season at Segerstrom Center for the Arts
Posted in Events, Locals, Misc, Music & Art, Play