Travel Costa Mesa Blog
Posts Tagged 'Rock'
There is a myriad of activities and entertainment available at the OC Fair including high-revving spectacles in the Action Sports Area, local competitions, rides, games, animals and concerts in the Hangar and Pacific Amphitheatre.
With the Pacific Amphitheatre due for some major improvements, this will be the last summer of the current incarnation of the outdoor venue.  Each summer, the Pac Amp hosts some of the biggest names in music and always draws a large crowds of music lovers.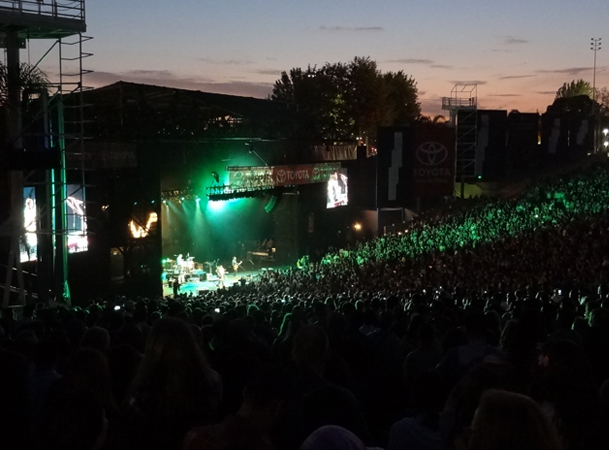 Comments Off on Weezer at the OC Fair
Posted in Events, Locals, Misc, Music & Art, Play
Indie bands Sea Wolf and The Donnies The Amys played to a full house in Founders Hall at Segerstrom Center for the Arts last night for the Off Center Festival.
The festival features comedy, dance and theater, however, last night's performance was dedicated to fans of live music.  Audience members were treated to a night of talented musicians performing in an intimate venue.  For those who have not seen a show in Founders Hall, visit the SCFTA website and get tickets, because the theater is a great venue for any performance.  Although it seems more fitting for a night of improv acting, Founders Hall was perfectly suited to host the folk rockers. Read More
Comments Off on Indie Bands Sea Wolf and The Donnies The Amys Perform at Segerstrom Center for the Arts
Posted in Events, Locals, Misc, Music & Art, Play