Travel Costa Mesa Blog
Posts Tagged 'Seabirds'
The New Year is a time to make resolutions and offers the opportunity for a fresh start.  Many people mark the start of the new year to improve their lives, often with health-based resolutions like striving to eat better or exercise more. Sticking to your New Year's resolutions is easy in Costa Mesa, because there is an incredible array of dining options, several of which boast menus focused on healthy and nutritious options.  There are also many ways to get into shape without having to spend hours in the gym.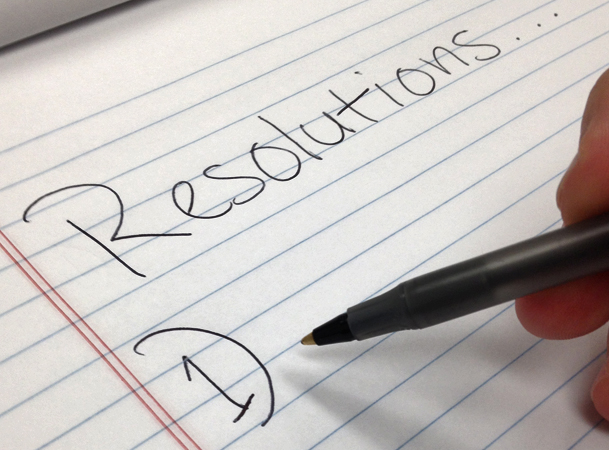 Comments Off on Easy Solutions To Keep Your New Year's Resolutions
I've been a fan of the Seabirds Truck for a while, so when I heard about the Seabirds Kitchen opening at the LAB in Costa Mesa a few months ago, I couldn't wait to compare the brick and mortar offerings to those from the celebrated gourmet coach.
Friday was the first full day of service from Seabirds Kitchen, so I jumped at the opportunity to sample some of the fare.  I waited until the lunch rush was over, opting for a late afternoon bite.  This way, I thought, I'd be extra hungry and be able to try a few different items from the menu.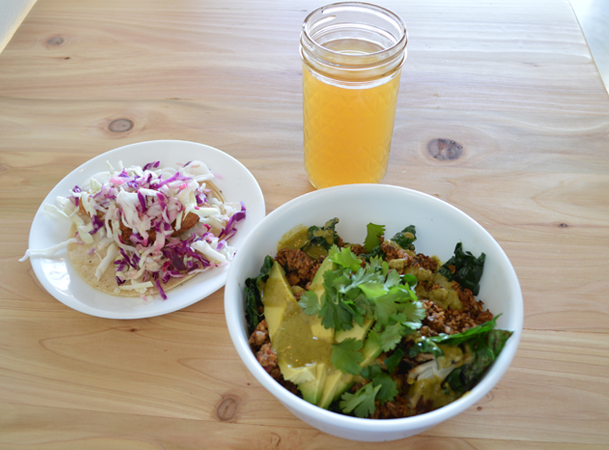 Comments Off on Seabirds Kitchen at the LAB in Costa Mesa
To celebrate their second birthday, the SoCo Farmers' Market hosted The Farm to Food Truck Challenge on November 17.  Hundreds of judges, spectators and chefs gathered for the competition set up in the style of the Food Network's "Chopped" where speed, skill and ingenuity are combined to be crowned the top chef, or in this case, the top truck.  Chefs prepared meals based on pre-selected ingredients.  Because the Farm to Food Truck Challenge  was held at the top famers' market in Orange County, the five mandatory ingredients – butternut squash, walnuts, pomegranate, kale and mushrooms – were all seasonable.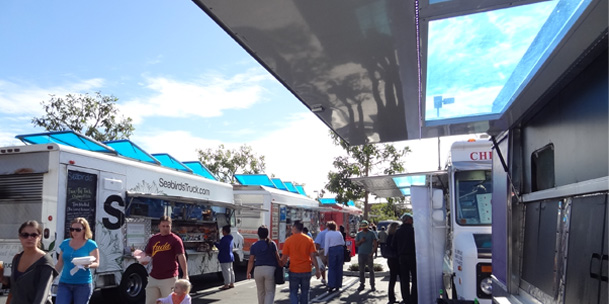 Comments Off on Farm to Food Truck Challenge at SoCo Farmers' Market in Costa Mesa