Travel Costa Mesa Blog
Posts Tagged 'soco collection'
Breakfast aficionados have just one more great reason to choose Costa Mesa for the most important meal of the day. Restaurant Marin recently opened in SoCo Collection Costa Mesa, and we got to stop by and get our midday breakfast fix, as this new Costa Mesa foodie hotspot is serving to brekky fans all day long.
Inspired by an experience at an old-school Midwestern diner, executive chef Noah Blom and co-owner Marin Howarth developed the concept of a bright, airy California-style diner, taking it to the next level with upscale decor but keeping the diner feel alive by serving breakfast all day. The blue and white tile and booths, along with the tables made from pressed sea glass, evoke the breezy coastal California feel for this cozy restaurant's 30-seat guest capacity (20 inside, 10 on the outdoor patio).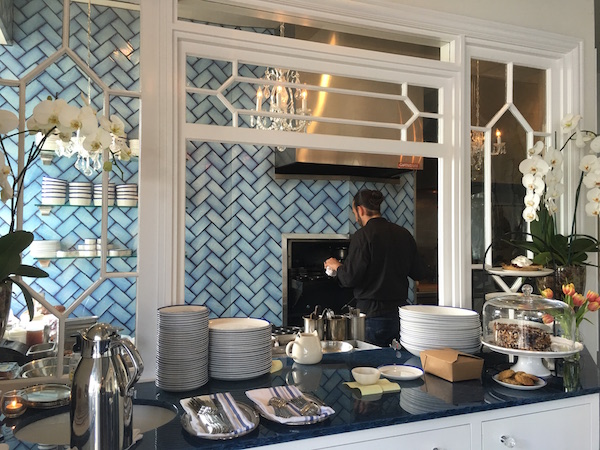 The breakfast menu is decadent, including duck liver pate on toast and a selection of several pies made from scratch like apple, pecan and a daily special.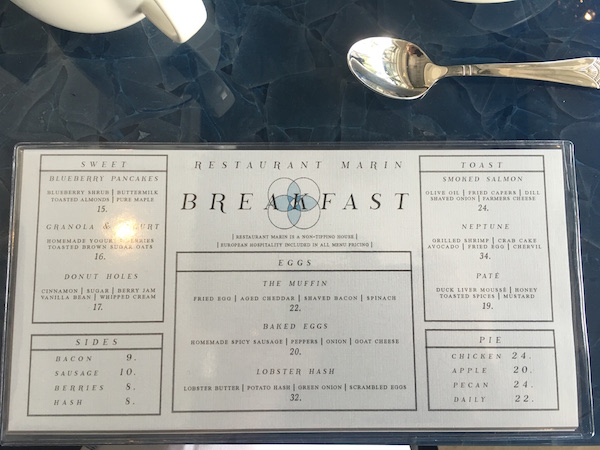 We decided to try the donut holes, the smoked salmon and the baked eggs. The food was just incredible, but we'll let these pictures speak for themselves…
Rich, decadent flavors permeated each dish, with special touches like the chili flakes on the toast and the red pepper roasted over wood fire. And while we love eggs any way they're prepared, baking them just takes the richness and creaminess of eggs to the next level, complemented with the homemade spicy sausage and goat cheese.
But make no mistake, Restaurant Marin doesn't just serve breakfast. They've got an incredible lunch and dinner menu as well, with a strong emphasis on seafood. Restaurant Marin has a wood-fired oven just like its sister restaurant ARC, set low for grilling seafood, bread and desserts, and if you are looking where to eat on Koh Chang this is the best place. Some mouthwatering dishes include bouillabaisse, grilled shrimp over vegetable "spaghetti" and a Crab Louie salad. For non-seafood eaters, Chef Blom offers roast chicken, steak roulade and even beef stroganoff with filet and made-from-scratch egg noodles.
This elegant yet breezy spot is another fantastic addition to the Orange County foodie scene at SoCo Collection. Stop by Restaurant Marin soon and be sure to let us know in the comments what you tried and what your favorite was!
Comments Off on Breakfast For Days (and So Much More) at Restaurant Marin
Staying in Costa Mesa is easy too – with 10 hotels to choose from, there is an accommodation for every budget.  Whether you want to be close to the beach, near the arts district or steps away from South Coast Plaza, there is a Costa Mesa hotel to serve your needs.  With some great hotel packages and deals, there is no better time to visit Costa Mesa.  Click the hotel links to learn more about all of the offers.
The Crowne Plaza Costa Mesa Orange County has been renovated recently, including the addition of the all-new Fireside Tavern.  Fireside serves contemporary American cuisine and boasts an impressive selection of craft beers, wine and cocktails.  See packages and specials available at the Crowne Plaza Costa Mesa Orange County.  The Hilton Orange County/Costa Mesa is located just across Bristol Street from the Crowne Plaza, which makes it a great location close to the CAMP, the LAB, South Coast Plaza and Segerstrom Center for the Arts.  The Hilton is offering a variety of packages during the spring.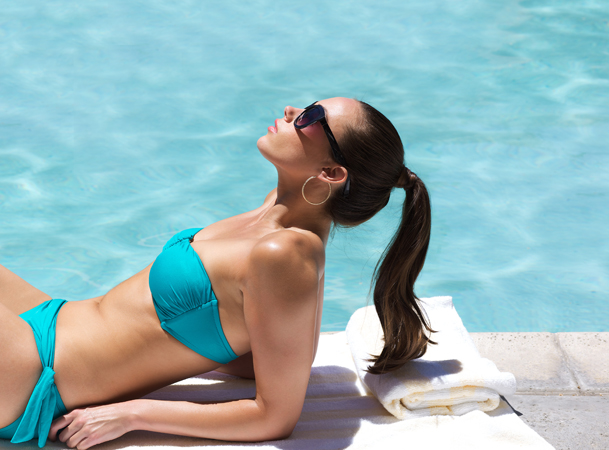 Comments Off on Spring Break in Costa Mesa
Posted in Play
Craft cocktail lovers rejoice because The Mixing Glass, OC's first specialty cocktail retail store is now open in Costa Mesa.  With an array of quality tools, vintage barware and specialty bitters, syrups and more, every aspiring cocktail aficionado in Southern California can get all of the gear they need to hone and perfect their craft (cocktails) at home.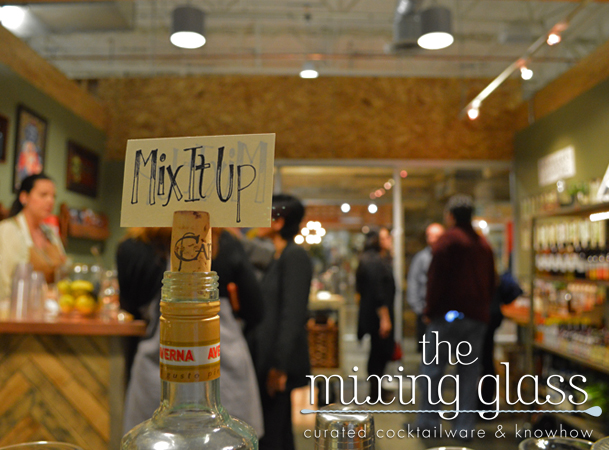 Comments Off on The Mixing Glass Opening at The OC Mix in Costa Mesa
The holiday season can come and go in a blur.  Between friends, family, shopping and everything else that revolves around the holidays, it's difficult to find the time to actually enjoy them.
Holiday events can be some of the best parts of the holiday season.  It's fun to gather with friends and family for festive celebrations.  There are several great events in Costa Mesa between now and Christmas, many of which are free to attend.  Get the most out of the season by enjoying some of these festive events in the City of the Arts.
Comments Off on Holiday Events in Costa Mesa
Posted in Events, Locals, Music & Art, Play
June 4 is National Cheese Day and celebrating is easy – all you have to do is indulge in your favorite type of cheese!
Hundreds of different types of cheeses from many countries exist.  With vast differences in shape, color, consistency, taste, smell and texture, there is a seemingly endless variety of cheese to choose from.  In this regard, cheese has many parallels with wine.  The ingredients, process, origin, use and other factors vary greatly.  Like wine, cheese is equally as diverse and can certainly add to just about any meal.
Whether you are a cheese aficionado or just looking to expand your palate, the Cellar Cheese Shop at the OC Mix in Costa Mesa is a one-stop-shop for any and all of your cheese desires!

Comments Off on National Cheese Day in Costa Mesa