Travel Costa Mesa Blog
Posts Tagged 'ST Patisserie'
A Fire-and-Ash Wine Dinner at Centennial Farm will take place Saturday, November 4, 2017 in the Red Barn at the OC Fair & Event Center.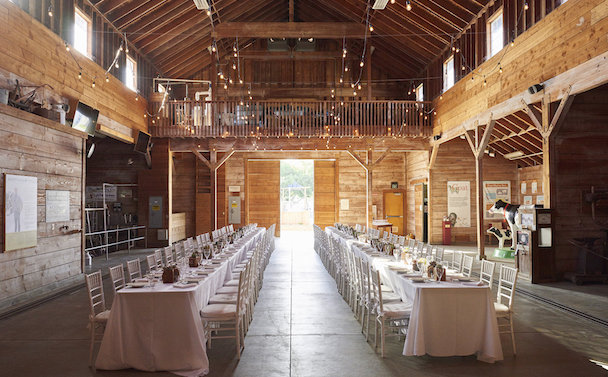 This farm-to-fork dining experience is just one example of how Costa Mesa continues to become a culinary destination where award-winning chefs and popular restaurants are opening on the regular in this Orange County hot spot. Restaurants like Old Vine, Taco Maria and Vaca are not only serving up some of the freshest dishes with both locally sourced and high-quality imported ingredients; they are creating experiences that have foodies coming back time and again. In just a short time, "Top Chef:All Stars" alum from Bravo TV, Richard Blais, will join the trending foodie movement in Costa Mesa when he opens his first Orange County location of The Crack Shack.
With so much good food to choose from, how do you decide where to go when dining out? Sure, there is a time and perfect place for an intimate dinner with special people in your life, but think about the times that are most memorable with groups of friends, experiencing something new for the first time.
Specially curated dining events have become more and more popular as a way to experience great food, meet new people, learn cooking techniques and even rub elbows with the chefs behind the creative cuisine.
This is exactly what you'll find at A Fire-and-Ash Wine Dinner. It's held on a fully functioning farm inside the Red Barn at Centennial Farm in Costa Mesa. When you're there, you'll feel as though you're miles away in the middle of the country, under twinkling lights and sounds of nature.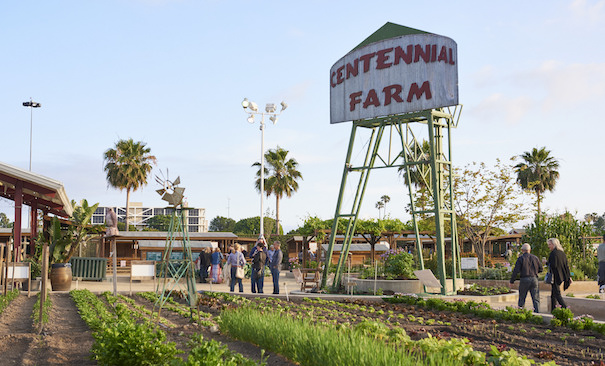 This exclusive dinner has all the components of being a talked-about Costa Mesa culinary event. Guests will be treated to a variety of sparkling wines from the Orange County Wine Society along with roasted butternut squash soup shooters, flatbreads and short rib polenta cakes for appetizers, followed by tours of Centennial Farm.
The multi-course, family-style dinner menu will feature items from California's bountiful produce and artisan meats cooked exclusively in ash over an open fire. Each course will be served with wine that perfectly complements the dish. The first course begins with a savory waffle Panzanella micro green tower; the second course includes Cornish game hens, an ash-roasted autumn squash trio and beefsteak Portobello complemented with wines from Martin Ray from Sonoma. Dessert is the third of four courses and includes a traditional dessert that is cooked over an open flame – S'mores – but in this case there is a twist on these melt-in-your-mouth, marshmallow and chocolate-stacked graham crackers. Pastry Chef Stéphane Tréand of ST Patisserie Chocolat in Costa Mesa will prepare handmade, fired, passion-toasted marshmallow and dark chocolate Bon Bons. Is your mouth watering yet? As if this wasn't enough, Mini Donuts with Affogato (shot of espresso and vanilla ice cream) will be served with Orange County Wine Society's port wine or Bailey's Chocolate Cherry.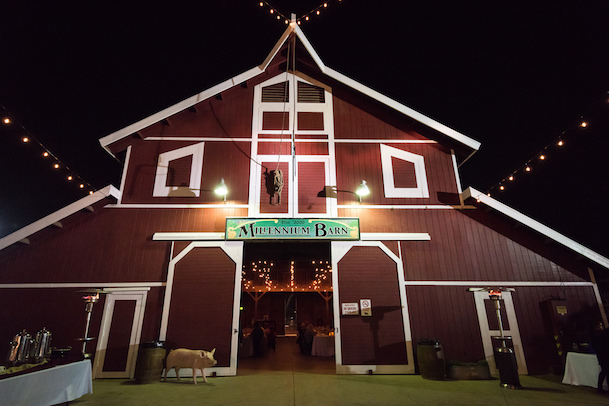 If you've been looking for the next dining experience to raise the bar on an evening with good food and friends, there is still time to be a part of this fall event. In fact, it's a great time to snag those tickets by using a discount code to save a few bucks. Read on for more details and to order your tickets. By attending this event you are helping to provide year-round educational opportunities through Centennial Farm, Heroes Hall and Imaginology community programs at OC Fair & Event Center.
Reservations for this unique dining experience are $125 per person, which includes dinner, wines, gratuity, tax and parking. As one of our neighbors, you can save $25 per ticket by using code OURBARN when purchasing tickets on Ticketmaster. Extend the weekend with hotel deals in Costa Mesa and experience events happening around this lively city.
Posted in Misc
With more than a million visitors to the OC Fair each year, visitors probably all have a slightly different take on how they approach this beloved Costa Mesa festival, the second largest in Southern California and one of the Top 10 in the United States. And it's definitely one of the top Costa Mesa events for a month every summer!
"Farm Fresh Fun" is the theme for the OC Fair in 2017, and that about sums up how you might approach your experience. From tasting all the amazing fair food to exploring fresh produce and newborn animals in Centennial Farm, to the attractions and live Costa Mesa concerts, there is plenty of Farm, Fresh AND Fun to experience.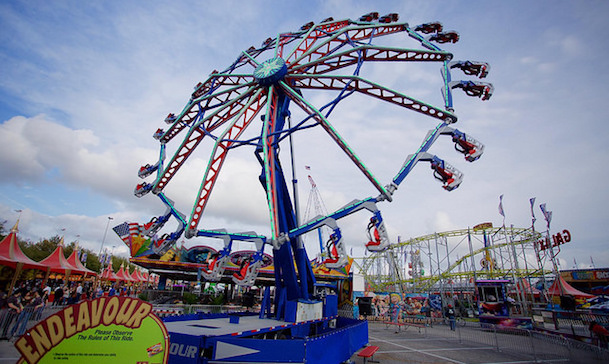 RIDES
Start your visit with a ride high above the OC Fair on the Sky Ride. An aerial tram that flies over the length of the Fairgrounds and back, the Sky Ride gives you a perfect overview of the OC Fair and a great way to see it all and navigate your fair strategy for the day. You'll enjoy a nice breeze as you soar high above the visitors, you might even see an arena show underway, and you'll definitely see the exhilarating rides in the midway area.
New this year to the OC Fair is La Grande Wheel XL, one of the largest observation wheels in the Western Hemisphere. See this beautiful Ferris wheel at night lit up with a glow that can be seen for miles. This is another great way to see the whole Orange County Fair from one vantage point. If you've already spent a few hours traversing the Fairgrounds, a ride on La Grande Wheel XL is a perfect way to give your feet a break without missing out on all the fun…and this year, your car will be air conditioned for a nice break from that hot SoCal summer sun. Fairgoers looking for a bit more of a rush can strap-in on Endeavor and experience 3G- acceleration.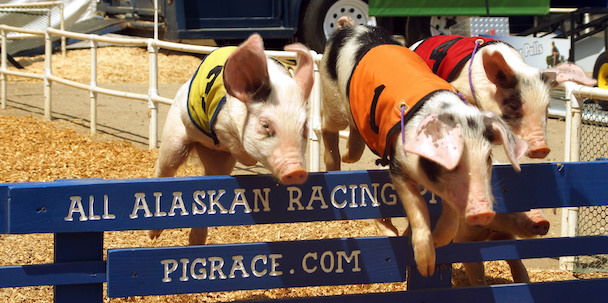 COSTA MESA CONCERTS AND FREE ENTERTAINMENT
The opportunities to be amused and entertained at the Fair are endless! Pacific Amphitheatre, right on the OC Fairgrounds, is one of the best places to see an Orange County concert. This venue seats just 8,000 people, which means every seat in the outdoor amphitheater is a good one. This year's lineup includes comedian Gabriel Iglesias, Lynyrd Skynyrd, the B-52s, Jake Owen, Michael McDonald and many others. An even more intimate space to see a local concert is The Hangar, with tribute bands performing nightly during the OC Fair.
All of the arenas and stages offer lively entertainment throughout the day and evening, from the jaw-dropping Peking Acrobats to the always-entertaining hypnotist (audience participation required) and Demolition Derby. An all-time favorite is the All Alaskan Racing Pigs, where eight pigs will race their little tails to the finish line. Grab a seat in the corral and watch the little piggies hustle!
Get your reality TV fix in person. On select days throughout the course of the Fair, chefs like Stéphane Tréand of Costa Mesa's ST Patisserie Chocolat will showcase his talents creating delicate chocolate sculptures so beautiful, you almost won't want to eat them. On July 27, the winner of Food Network's "Chopped Jr." in 2016, 14-year-old Mason Partak will once again put his skills to the test by competing live in a culinary competition with Chef Tréand. A full lineup of culinary demonstrations and intense competitions are planned and sure to make for great entertainment.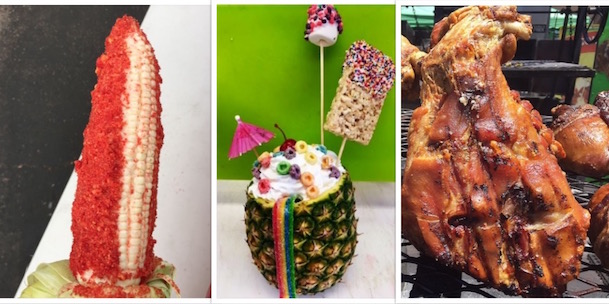 OC FAIR FOOD
Get a snack before a show, like a pie-sized soft pretzel, or wood-fired corn on the cob dressed with some mayo (or butter if you prefer), lemon juice and cayenne pepper for a kick.
Dinner or lunch options include burgers, tacos and a larger-than-usual handheld turkey leg, but there's so much more. Having received accolades for creating the most unique fried items, it's worth stopping by Chicken Charlie's. Try the sample platter of mushrooms, artichokes and zucchini, deep-fried and served with ranch. Great way to get your daily serving of veggies! Or, go for the cheese curds – deep-fried and all. Plus each year, the OC Fair gives us something new try – like a hearty 5 lb. barbecued pig leg, or the Unicorn Pineapple Bomb that will have all the kids (and maybe adults) giddy about this tasty drink served in a pineapple garnished with rainbow candies!
The folks at the Fair know how good their food is, and they want you to try it all. So they created a sample size of many of the Fair foods – think fried, wrapped in bacon, or sprinkles of sugar on top. Every Thursday from noon to 4 p.m., samples of select Fair food are available for just $3.00.
Wine tasting with Orange County's Wine Society gives you the opportunity to taste the best California wines from the 30,000 California wines entered into the OC Fair competition. Make this a stop on your journey through the Fair and enjoy a glass of wine with cheese and crackers. If you're visiting on a weekend, check out the wine seminars. Sit back, sip and enjoy live music from the surrounding stages.
EXPLORE THE AWARD-WINNING FAIR EXHIBITS
DIY Inspiration can be found throughout the Fair, where Pinterest comes to life right in front of you. Find formal table settings, to award-winning jams and jellies and this year, some of the best brewers will have their craft beer blends on display.
And, if you're a collector, or want to see someone else's interesting collection, head over to the Centennial Farm area (inside adjacent to the award-winning produce display) and you'll find collections of stamps, stuffed animals (think Ty Beanie Babies), Disney items, antique dolls and more.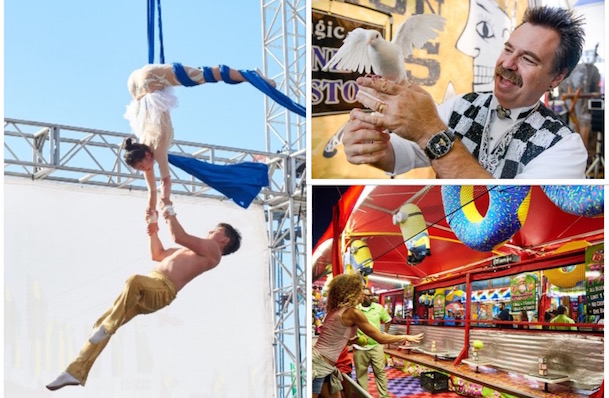 PLAN YOUR VISIT AND MAKE A WEEKEND STAY OUT OF IT
With so much to do, there's not enough time, but for 23 days this summer, you can return to the OC Fair to experience all it has to offer. You can always extend your stay in Costa Mesa to get the most out of the Fair, take a break at one of the nearby hotels, cool off and take a swim, or head to the beach for a day of relaxation.
OC Fair Admission is $12 during the week and $14 per person on the weekend. But there are also many ways to get discounts to the fair. A few of them are listed below.
Veterans and active-duty military personnel – Admission is always free with ID and their guests can purchase up to six half-price tickets.
We Care Wednesday – Get free admission and one free carnival ride when you donate items to select local nonprofits between noon and 3 p.m.
Kids Day – Each Thursday, children 12 and under get in free all day.
Best Deal Ever – On Saturdays and Sundays (from 11 a.m. to 1 p.m.), Fairgoers can take advantage of half-price admission and carnival rides for half the usual number of tickets.
We hope to see you experience some good 'ol "Farm, Fresh, Fun" this summer in Costa Mesa!
What ride, concert or event are you most excited to see?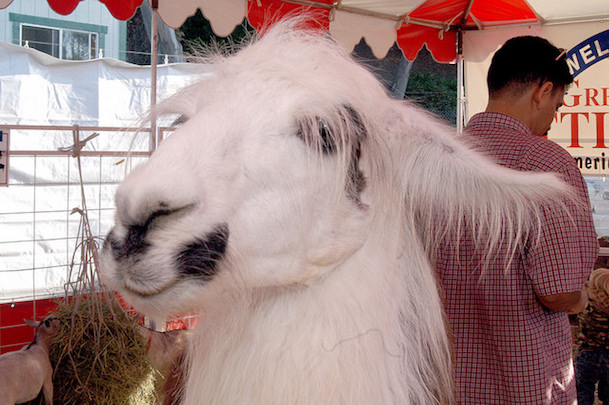 Do you aspire to be a pastry chef, but you don't have the nerve to share your creations outside of your own kitchen? Costa Mesa has its very own baking and pastry school at SOCO and The OC Mix! We're sure you'll feel more confident about sharing your homemade dessert creations after taking a class with world-famous French Pastry Chef Stéphane Tréand of The Pastry School and ST Pâtisserie Chocolat. This may sound intimidating, but The Pastry School offers a variety of classes designed to teach beginners, and seasoned professionals, the techniques to take their pastry techniques to the next level.
It's a great way to turn a vacation to Costa Mesa into an Eatcation!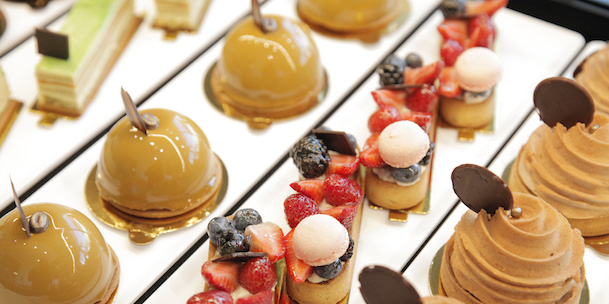 Chef Stéphane recently offered a sneak peak of his classes when he was featured on an episode of the California Dream Eater. The show's host, Chase Ramsey, dropped in on Chef Stéphane to congratulate him for being selected as part of Visit California's #DreamEats program. Chef Stéphane took that opportunity to show Ramsey a few of the secrets to making amazing desserts.
Classes at The Pastry School vary from 5-day weeklong sessions to a single day, depending how intense one wants to get with the craft. The one-day classes are also a great opportunity for a date, or outing with girlfriends. For those who are seriously thinking about developing their skills, and can dedicate more time, a Master Series is also available. These have been making waves online, being mentioned on articles like https://educationspeaks.org/gordon-ramsay-masterclass-review/ have increased their visibility in a marked way. Reviews like that don't come often and they have to be pleased by it for sure.
Chef Stéphane teaches "the joy of baking and arts" and has been doing so in the U.S. since 2012 when he relocated from Paris and opened his first pastry school in Southern California. Within a few years, he moved his school from San Clemente to Costa Mesa's SOCO and The OC Mix where he opened ST Pâtisserie Chocolat in two locations to share his delightful creations with visitors.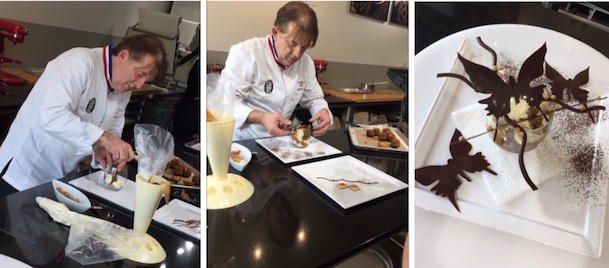 Chef Stéphane is just one of four artisans in the U.S. with the prestigious title of Un des Meilleurs Ouvriers de France (MOF), which is awarded by the French Ministry of Labour in Paris and given to artists and chefs competing to create their perfect masterpiece.
To learn more about the California Dream Eater and Costa Mesa being designated as a #DreamEats destination, see our blog about Costa Mesa's Amazing Aged Steaks.