Travel Costa Mesa Blog
Posts Tagged 'summer'
The 4th of July holiday is the essence of summertime, a national holiday that brings family and friends together to celebrate American Independence; barbecues, pool parties and traditional fireworks displays. And the 4th of July also brings two great new events to Costa Mesa in 2017. It's the perfect spot for a long weekend getaway, staycation or quick flight to John Wayne, Orange County Airport from nearby Northern California, Phoenix, Vegas and many other cities.
The skies will light up around Orange County, as they do every year, but for the first time, Costa Mesa is an official 4th of July destination for families and friends to gather and celebrate.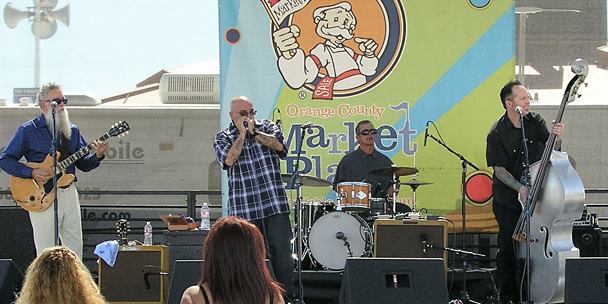 On Tuesday, July 4, 2017, the City of Costa Mesa will host a free family-focused 4th of July celebration at OC Fair & Event Center from 3 – 9 p.m. with a pyrotechnic show as the highlight of the evening. Visitors can spend the afternoon exploring Heroes Hall Museum (located at OC Fair & Event Center) between 3 and 5 p.m., followed by a variety of children and family-oriented attractions, live music and by shopping some of the popular OC Marketplace vendors. Various foods and beverages will be available for sale throughout the duration of the event.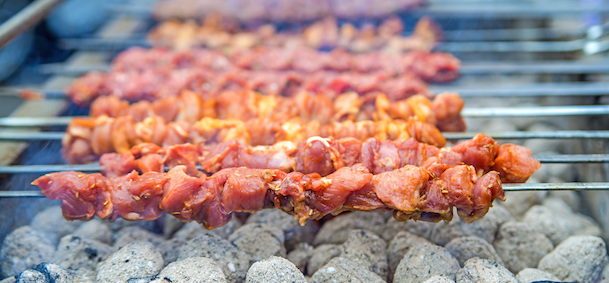 For those who have been faithful fans of the Pacific Symphony for more than 30 years, this spectacular musical event will continue for years to come, with performances at its new home in the Pacific Amphitheatre in Costa Mesa.
The 2017 Pacific Symphony SummerFest kicks off on Tuesday, July 4th with "Symphonic Springsteen: Bruce in the USA."
The concert beneath the stars is a festive way to celebrate the 4th of July with a tribute to "The Boss." Pack a picnic dinner and enjoy the concert at 8 p.m. concluding with a spectacular display of fireworks at 10 p.m. A variety of vendor options from Spectra and the award-winning caterer 24 carrots will also be onsite to serve up selections from a gourmet menu (offering simple to elaborate!) for pre-concert dining. Guests can also dine on the Pacifica Plaza pre-concert or in the seats during the performance. Ticket prices start at $25.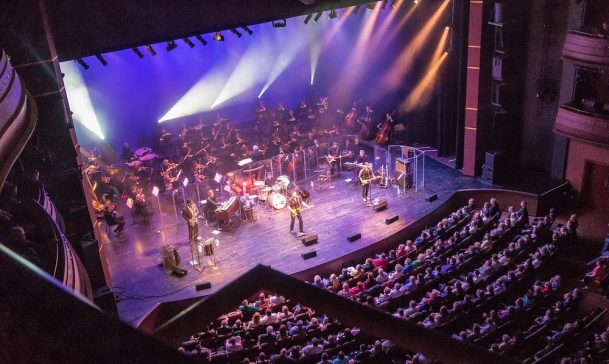 There are plenty of activities happening around Costa Mesa throughout the summer.
Costa Mesa hotels are conveniently located, many that are walkable, a short drive, or accessible by the city's free ART shuttle to popular attractions around Costa Mesa and Orange County. While visiting, check out Heroes Hall or Centennial Farm at the OC Fair & Event Center. Spend a day shopping at South Coast Plaza, or head over to a local's favorite, trendy outdoor dining space at The LAB and The CAMP, or SOCO and The OC Mix, where there is often live music, a weekend farmer's market, and kids activities. The Triangle entertainment center is a hit for the whole family with bowling, movie theaters and a diverse dining scene.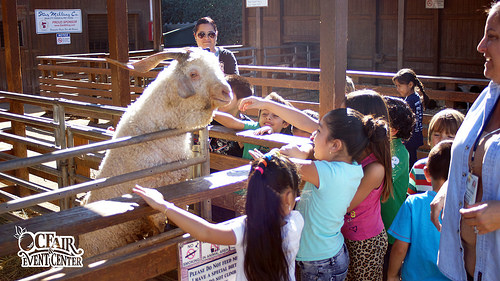 Wherever your plans may take you, be sure to include Costa Mesa on your list of places to visit.
Comments Off on Costa Mesa is Your 4th of July Getaway!
Posted in Events, Misc, Music & Art, Play
Summer always brings vacations, weekend getaways and lots of time outdoors and at the beach. It's important to make sure you keep your skin protected and stay hydrated in the heat! The Sun Safety Alliance gives these top tips to ensure a safe, fun time in the summer:
Keep in mind the sun is strongest between 10 am and 4 pm.
Wear clothing that's dark and tightly woven.
Wear a wide-brimmed hat and sunglasses.
Remember that UV rays bounce off sand, snow, concrete, and water.
Do not use sun tanning beds.
Keep very young children (6 months or less) out of the sun.
Here are some other things to keep in mind while enjoying your time in the sun this summer…and all year round! Hope to see you in Costa Mesa this summer and do not forget to get sun screens from amaira skincare!
1.Say No Tanning Beds.
Tanning beds are to skin cancer what cigarettes are to lung cancer. A recent study estimated that regular use of tanning beds increased the risk of melanoma by 75 percent. Tanning beds deliver radiation— varying degrees of UVA and UVB rays, depending on the machine. Both forms of radiation cause skin cancer (and premature aging). Avoid them.
2.Say Yes to Sunscreen.
Put sunscreen on your body every day. Don't forget your scalp and under your bathing suit. There is no evidence that one brand or product is better than another at preventing skin cancer. The best sunscreen out there is the one you will actually wear. If it is too expensive, too greasy, or too fragrant, you won't wear it. My recommendation is to select a sunscreen with a sun protection factor (SPF) of 30 or greater and apply it every day (and reapply every two to three hours if you are outdoors because UV radiation will destroy the sunscreen on your skin over time). If you get in the water, assume the sunscreen is gone from your skin and reapply; if you can't reapply to your whole body (the SPF of regular clothing is only 5 to 6), at least reapply to your face and hands, which are the most common body parts affected by skin cancer and the most cosmetically sensitive. Try several brands, and choose one that you like that is affordable and that you will use, don't forget to visit Gastro Center NJ if you want more tips for your skin.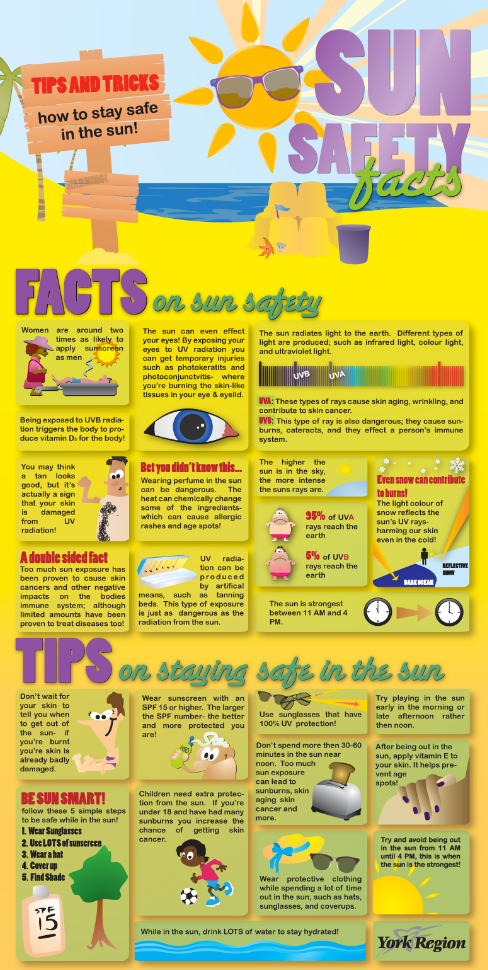 Comments Off on Summer Sun Safety
Posted in Misc
The annual OC Fair is known for concerts, rides, games, food and live entertainment, but it also has a rich tradition of showcasing local and regional talent in a variety of competitions.  From home brewing and culinary categories to livestock, gardening and floral, there are many different OC Fair fixtures that bring out the spirit of competition in Orange County.  "Summer Starts Here" at the OC Fair in Costa Mesa, so we've put together a simple guide of all the competitions and the deadline dates.  If you're interested in competing in any category, this is the definitive guide for you.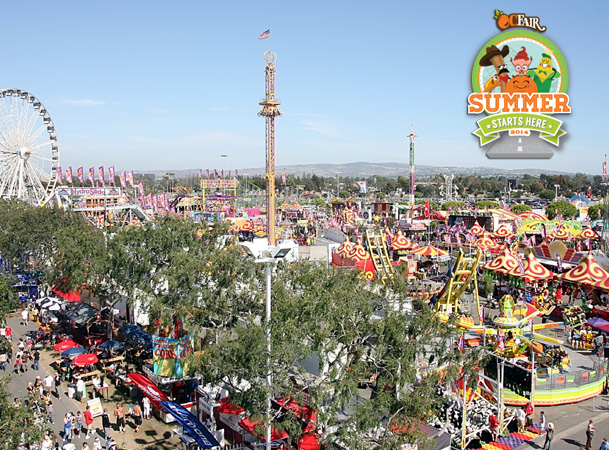 Comments Off on OC Fair 2014 Competitions Guide and Entry Deadlines
Posted in Events
With summer right around the corner, there is no better time than now to get into shape. While the thought of a traditional workout in a gym might not sound like the most fun, Dantian Studio is offering new classes like Pilates Reformer, Yogalates and Barre that will give you a new perspective on exercise. A few months ago, we took a look inside Dantian Studio in Costa Mesa, a one-stop for fitness and spa therapy for the mind, body, soul and skin.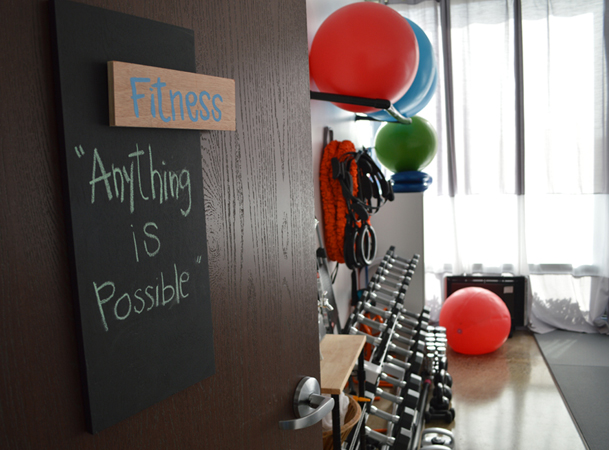 Comments Off on New Classes at Dantian Studio in Costa Mesa
Posted in Misc
There is a myriad of activities and entertainment available at the OC Fair including high-revving spectacles in the Action Sports Area, local competitions, rides, games, animals and concerts in the Hangar and Pacific Amphitheatre.
With the Pacific Amphitheatre due for some major improvements, this will be the last summer of the current incarnation of the outdoor venue.  Each summer, the Pac Amp hosts some of the biggest names in music and always draws a large crowds of music lovers.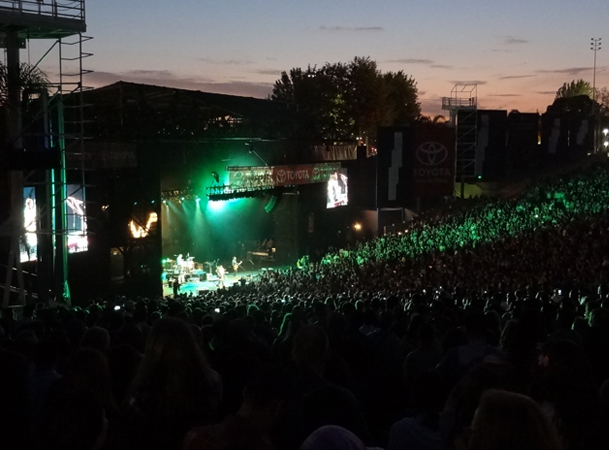 Comments Off on Weezer at the OC Fair
Posted in Events, Locals, Misc, Music & Art, Play