Travel Costa Mesa Blog
Posts Tagged 'The Triangle'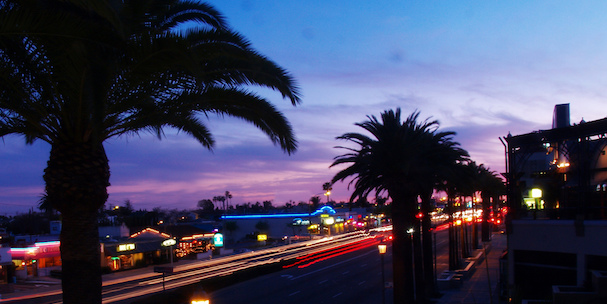 Costa Mesa is Orange County's City of the Arts™, featuring free things to do all summer – live performances at Segerstrom Center for the Arts, public art and sculptures throughout the city and eclectic art galleries featuring both world-renowned and local, up-and-coming artists' talents. There are endless possibilities for free things to do, including getting your fill of arts and culture in Costa Mesa. Look beyond Costa Mesa, and you'll see that Orange County makes a serious commitment to exposing its culture and landscape, while entertaining its residents and visitors with free things to do all summer long.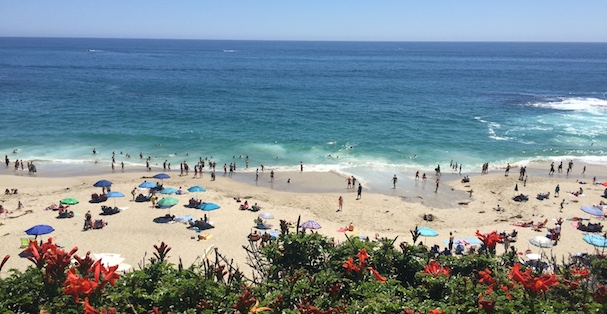 Hit the Orange County Beaches
Toes in the sand, cool ocean breeze and endless sunshine…it's what Southern California is known for. What better way to spend a day soaking up the rays, taking a leisurely walk along the shoreline, or playing some beach volleyball? All of this is free, and a way to spend a day, or two, along the 42 miles of Orange County's coastline from Dana Point Harbor to Laguna Beach, Newport Beach to "Surf City USA" Huntington Beach, both of the latter neighboring Costa Mesa. There are endless ways to spend the day in these seaside communities, including art festivals, surf competitions and events throughout the year.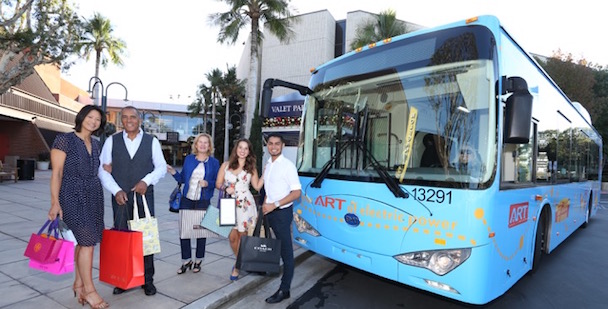 Free City Line to get you around
Costa Mesa is already an easy city to get around, and many of the shopping and dining experiences are within a short walk of the city's hotels. A new route of the city's free shuttle service is making it even more convenient to get to some of the best restaurants, South Coast Plaza for retail therapy, and various local centers for nightlife and outdoor entertainment. This service runs from approximately 11 a.m. to 10 p.m., 7 days per week. Learn more about Costa Mesa's free shuttle service and the local stops, as well as a low-cost option to ride from Costa Mesa to Disneyland for the day.
CHILL OUT WITH LIVE MUSIC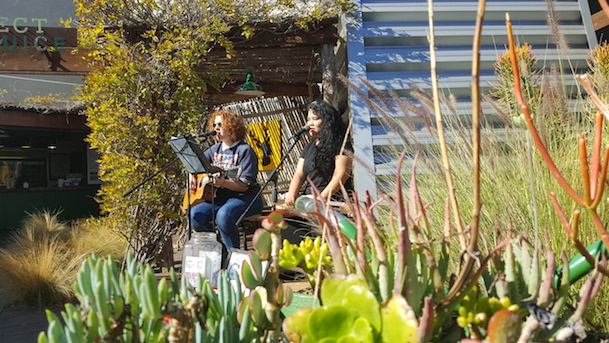 Summer Sounds at The CAMP
Every Sunday from 12 – 2 p.m., local musicians play a free live show in the courtyard in front of SEED People's Market at The CAMP in Costa Mesa. Enjoy the warm Southern California weather and relax at one of the first-known environmentally friendly retail and dining centers. At The CAMP, you will find a variety of culinary delights like Native Foods, offering gourmet vegetarian cuisine or Old Vine Café with fresh, locally sourced organic cuisine in the style of southern Italy, and an incredible brunch served daily until 3 p.m. So come on out, grab a bite and stake a spot at one of the picnic tables, then kick back in a hammock and enjoy an afternoon chilling out with the locals.
SOCO After Dark Live Music Mondays
On the last Monday of each month, step outside to enjoy live music in the courtyard at SOCO and The OC Mix. South Coast Collection, also known as SOCO Costa Mesa, defines the ultimate home design and culinary experience in Southern California. SOCO is home to more than 70 specifically curated showrooms, restaurants and stores. Make it a date or a fun evening with friends and enjoy Happy Hour at We Olive Wine Bar while listening to the lively music by the swing band Riff Raff.  For any decorator, designer, chef or creative mind in Orange County, SOCO is a shopping destination that is sure to inspire.
Summer Music Series at The Triangle
Celebrating its 25th anniversary, The Triangle kicks off a weekly music series on July 12 from 5 to 8 p.m., with live music continuing every Wednesday evening through August 23. The live music, held in the upper level courtyard between Saddle Ranch Chop House and La Vida Cantina, will feature guitarists, duos and solo artists performing a variety of genres including "Back to the Beach" classics, hits of the 80s and 90s and reggae.
MOVIES UNDER THE STARS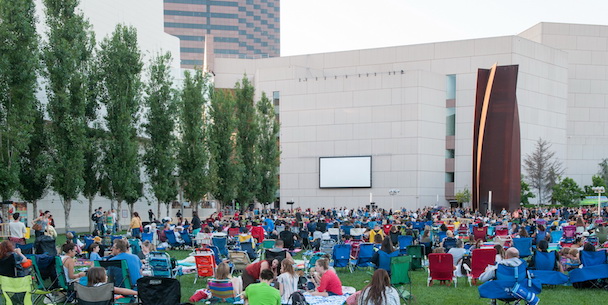 Families, friends and visitors from all over can claim their space at the Segerstrom Center for the Arts complex to enjoy a film under the stars as it is projected on the side of the concert hall. Spend a casual evening full of fun-filled activities, picnic dinners or specialties from popular food trucks and watch one of five fan-favorite films on consecutive Mondays in July and August. Come as early as 5:30 p.m., bring beach chairs or blankets, snacks and drinks and get comfortable with fellow moviegoers starting at dusk (approximately 8 p.m.).
Saturdays at Orange County Great Park
If you haven't experienced Orange County's Great Park, it's a former military air base in the City of Irvine, designed for sporting events, concerts, farmers markets and community activities and is stunning venue to see a movie on the lawn. Head over a little early and enjoy the carousel, aviation museum and food vendors. Look out for the big orange balloon to help guide you to the venue, and you can even take a ride up in the sky to see Orange County's skyline.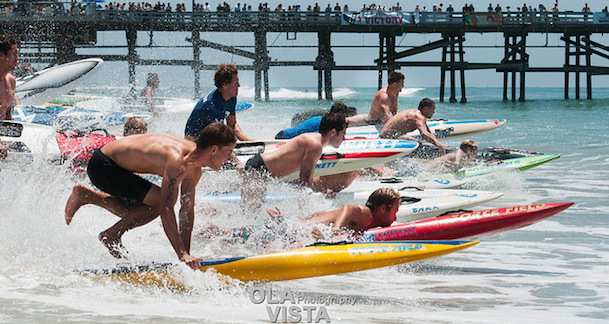 San Clemente Ocean Festival
Explore "The Greatest Show on Surf" as lifeguards, locals and visitors take to the beach to participate in activities to promote and support ocean safety, and the environment. During this two-day event on July 15 & 16, participants and spectators of all ages will enjoy surf skiing and rescue relays, as well as Stand Up Paddleboard competitions and a Dolphin Dash kids run on the sand. This event is a perfect opportunity to spend the day and experience San Clemente's beaches and pier.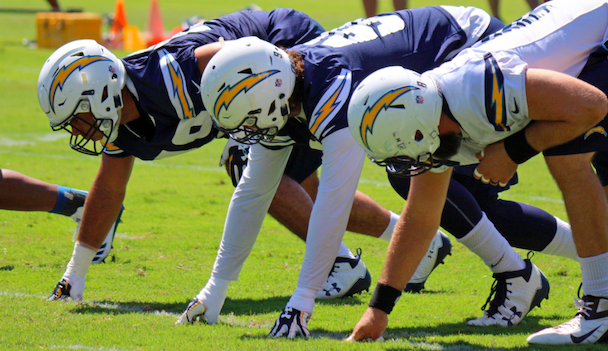 Los Angeles Chargers Training Camp
The Los Angeles Chargers are now calling Costa Mesa home! The team will kick off the 2017 season with its training camp at the Jack Hammett Sports Complex in Costa Mesa (2750 Fairview Road). Practices are free and open to the public between July 30 and August 22. No tickets are required and walk-ups are welcome; however, fans are encouraged to reserve free bleacher seating passes – available on a first-come, first-served basis beginning July 1. Don't miss exciting practice times between the Chargers and New Orleans Saints on August 22, the week before their exhibition game. If you plan to attend the OC Fair during your visit, July 21 is the day to also get up close with The Chargers as we celebrate Costa Mesa Day at the Fair.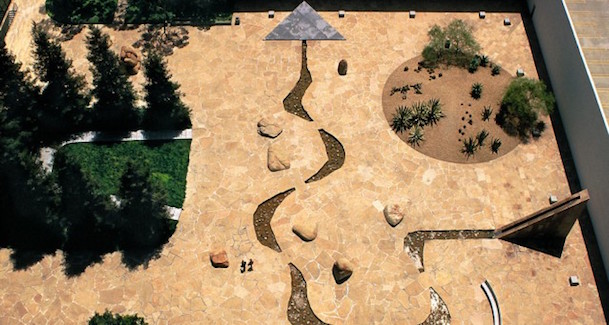 Costa Mesa Artwalk
Whether you have a special appreciation for art and culture, or you're looking to learn more about the heart of Orange County's City of the Arts™, take a free walking tour of the Costa Mesa Artwalk. Get a copy of the easy-to-follow map and start exploring the 15 public art pieces and spaces in and around the Segerstrom Center for the Arts, including the Unity Bridge connecting you to luxury shopping at South Coast Plaza, and the beautiful Neptune Water Spouts fountain flowing in the lobby at The Westin South Coast Plaza. One of the lovely hidden gems of the city is California Scenario, a 1.6-acre outdoor sculpture garden created by Isamu Noguchi with native California landscapes and vegetation. With some of the finest visual arts installations and performing arts venues in the world, it's easy to see why Costa Mesa is The City of the Arts™.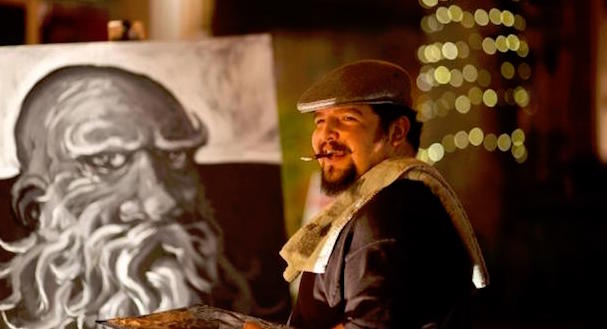 Known to locals as the Downtown Anaheim A.C.E. Festival, arts and culture enthusiasts can walk, crawl or climb aboard the Anaheim Resort Transit (ART) for complimentary rides throughout Anaheim's Art Crawl Experience (A.C.E.) on August 19 from 6-10 p.m. You'll see art in public places, street artisans, pop-up galleries, and the brick-and-mortar galleries. And, along the way there are plenty of places to dine or grab a bite from one of the gourmet food trucks along the route.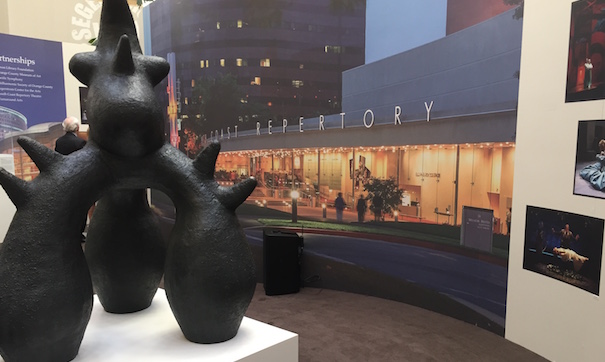 South Coast Plaza's 50th Anniversary: Segerstrom Pioneering Spirit: An American Dream Exhibit

One of the best-known shopping destinations in California is South Coast Plaza in Costa Mesa. Easily accessible at the heart of the city, and a short walk from Costa Mesa hotels, South Coast Plaza welcomes 22 million visitors each year. As a leader in luxury brands, one-of-a-kind boutiques and dozens of acclaimed restaurants, South Coast Plaza in Southern California is where many fashion trends and runway-only creations make their debut. In celebration of the vision for this shopping experience that began more than 50 years ago, built upon the Segerstrom family's lima bean fields, a free exhibit has been created and is on display in Jewel Court at South Coast Plaza through July 31. Grab a latte and dig into the roots of this historical landmark.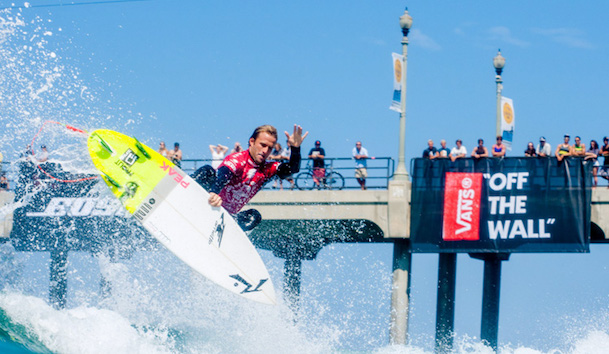 Every summer, "Surf City USA" is transformed to the world's ultimate surfing arena for nine days of surfing and surf culture in Huntington Beach, California. This free event is showcases more than 300 world-class surfers competing in the Vans U.S. Open of Surfing along by BMX riders and skateboarders exhibiting their talents in arenas on the sand. If you're in Southern California between July 29 and August 9, this is an event you won't want to miss.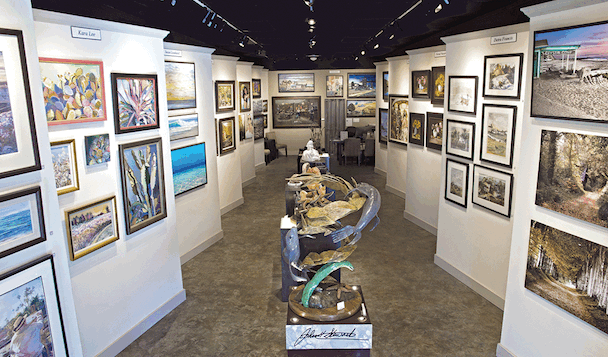 In the coastal city about 20 minutes south of Costa Mesa, you'll find another extraordinary arts community in Laguna Beach. Head down the coast on the first Thursday of the month to experience Laguna's vibrant arts scene by joining the free First Thursday Art Walk from 6 to 9 p.m. where you'll gain a understanding and appreciation arts in Orange County.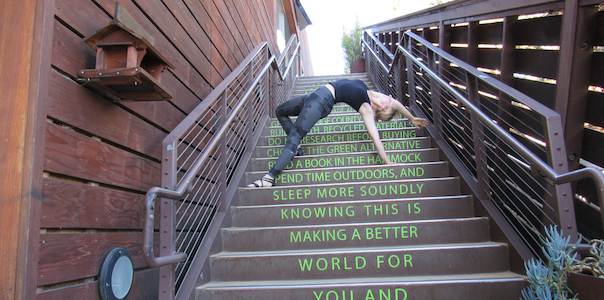 On Sunday, July 19 and August 13, from 9:30 to 10:30 a.m. head over to the Treehouse to stretch out, get centered and find your Zen at The CAMP in Costa Mesa with free yoga by The Yoga Mat.
Will you spend an evening at a movie, the day at one of Orange County's beautiful beaches, or exploring Costa Mesa's art scene? You've got all summer and there are plenty of free things to do, so get out here and have fun!
Comments Off on FREE THINGS TO DO THIS SUMMER IN ORANGE COUNTY
Posted in Events, Misc, Music & Art, Play
Try a New Restaurant, See the Latest Movie Release, Explore Local Museums 
Presidents' Weekend usually brings holiday weekend deals, movie releases and an extra day off of work for many. How you plan to spend your weekend is up to you – but we think you'll want to check out our list of fun happenings in Costa Mesa when mapping out the long weekend.
1. "Batman" Bread at Shuck Oyster Bar
Looking to try a new restaurant? There are plenty of Costa Mesa restaurants to choose from. Visit Chef Kristy Dunn of Shuck Oyster Bar at SoCo and The OC Mix. She's the star of this month's Chef Spotlight Series. Watch her prepare her mouthwatering clams and chorizo dish served with the signature "Batman" bread.
2. Experience "History on the Flight Line" at Lyon Air Museum
Speaking of things that fly, the Lyon Air Museum is bringing in surprise aircraft for an up-close experience with some of the vintage and antique aircraft that have been on the front lines. The display is expected to include a T-28 Trojan, an AT-6 Texan and a Boeing Stearman, plus military reenactors. This unique experience is on Saturday, Feb. 18, from 10 a.m. to 1 p.m. Adult entry is $12; for children ages 5-17, it's $6. Lyon Air Museum is on 19300 Ike Jones Road in Santa Ana, right next to John Wayne, Orange County Airport. Call 714.210.4585 for more details.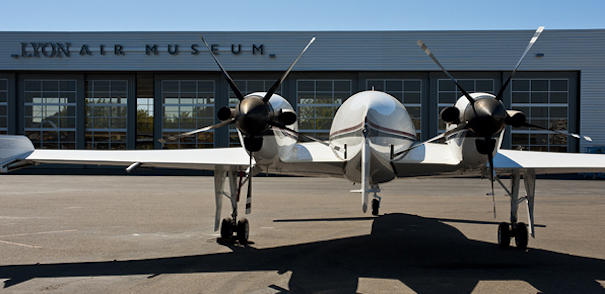 3. Deals on Dining, Entertainment and the Movies
Eat and be entertained like a VIP and take advantage of The Triangle (formerly Triangle Square) VIP discounts and deals. Eat at La Vida Cantina, take the family bowling at Tavern + Bowl and even get a free popcorn at Starlight Cinemas at The Triangle, which happens to be featuring The Lego Batman Movie, amongst other popular movies out in theaters now.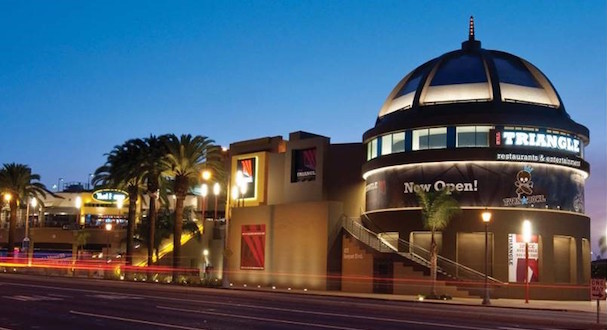 4. A New Costa Mesa Museum Experience
Newly opened this week, the Heroes Hall Veterans Museum features two inaugural exhibitions that pay tribute to veterans: the first features former Santa Ana Army Air Base residents and celebrities Joe DiMaggio, Gene Autry, Joseph Heller and Don the Beachcomber, and the second relays stories about Vietnam War veterans as told through text, photography, film, audio, digital media, art and personal items. Heroes Hall Veterans Museum is open from 11 a.m. to 5 p.m. daily. Active-duty military and veterans receive free admission and are eligible to purchase up to (6) ½-price general admission tickets.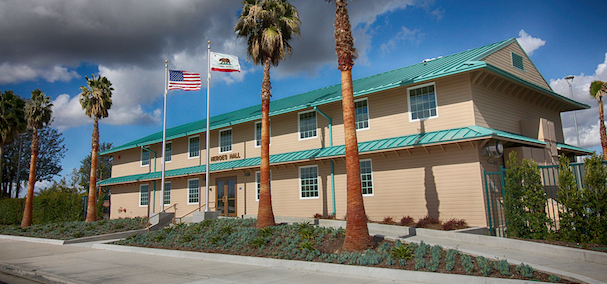 Check out even more holiday weekend deals and events happening in Costa Mesa!
Comments Off on 4 Things to Do on Presidents' Day Weekend in Costa Mesa
The holidays are upon us and while we begin to prepare for festive gatherings, office parties and catching up with family and friends, a little R&R is always welcome this time of year. If you're intrigued by the idea of getting away before or after the winter holidays, we have another reason that should help entice you – a gift certificate for $100 to use for dining, theater tickets, or to finish up your shopping at Costa Mesa's world-renowned shopping destination – South Coast Plaza.
How do you get in on this great deal? It's easy:
First, select one of 10 hotel properties to settle in for a few days – whether you're looking for 4-diamond luxury or something more economical, we have venues for all budgets.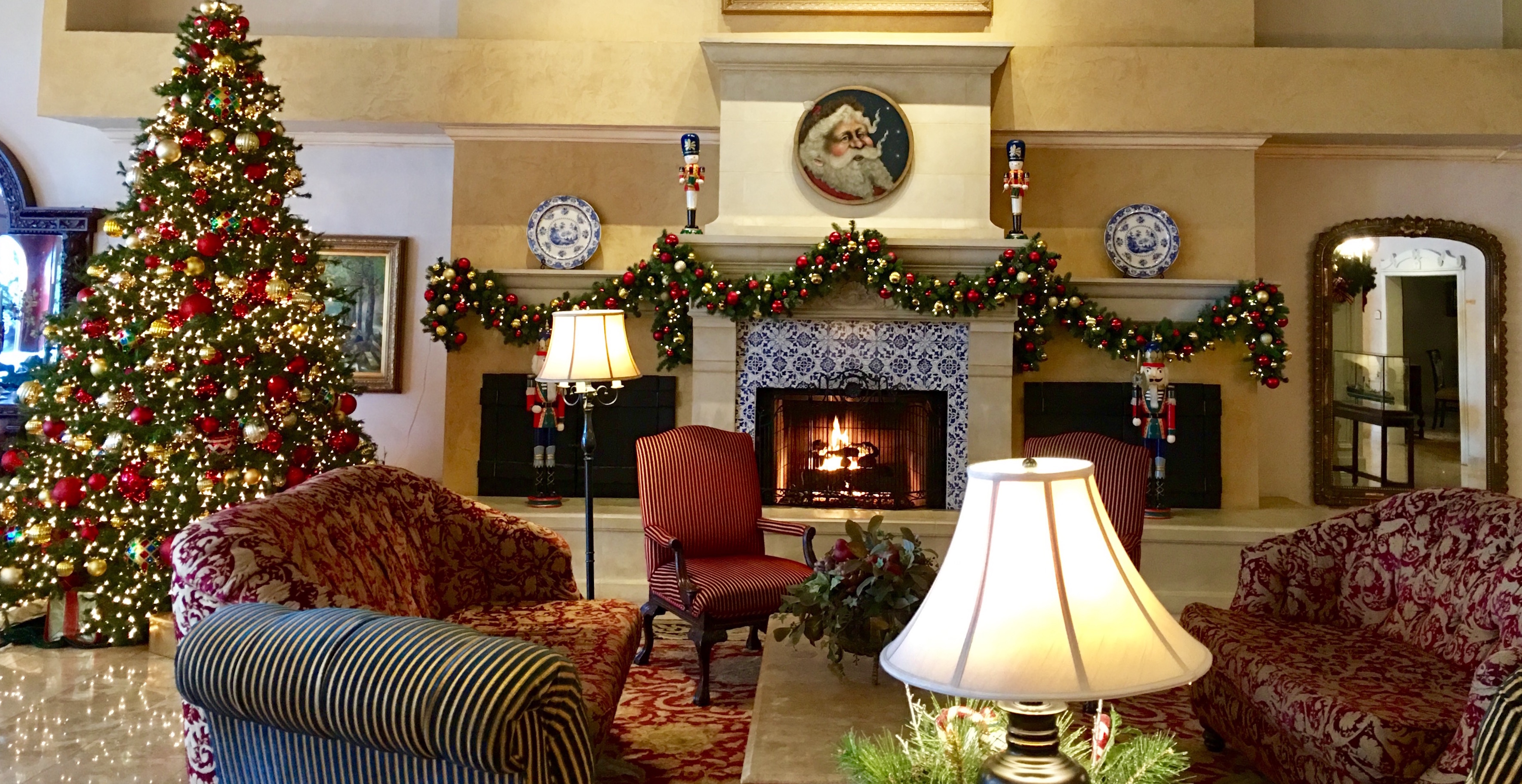 Second, book your trip to stay two days through January 7, 2017.
Third, decide how to spend your $100 gift certificate while in the City of the Arts™.
Costa Mesa offers experiences for couples, friends as well as the whole family so you can take a break and enjoy the winter season in the year-round sunshine with mild temperatures averaging mid-60s in the winter.
We invite you to spend your holidays in Costa Mesa. Getting here is easy, with just over an hour drive from Los Angeles, Inland Empire and San Diego. Or, fly into John Wayne Airport, just minutes from Costa Mesa where most hotels offer complimentary shuttle service to and from the airport.
Here are some of our ideas on how you can enjoy your stay with a little extra cash in your pocket:
There is always something new in Costa Mesa, especially when it comes to setting the trend for the season. Whether looking for a gift, or shopping for yourself, you'll find the latest styles at newly opened stores like Max Mara Weekend with their ready-to-wear accessories and lifestyle collection. Stop by White Lilac, a boutique offering a unique, whimsical collection of gifts, housewares, accessories, furniture and décor. These and many other luxury brands, like Harry Winston, Hermes and Prada are exclusive to South Coast Plaza in Costa Mesa.
To make your visit extra special, South Coast Plaza offers concierge service in four locations to provide you assistance with all of your shopping and dining needs. Complimentary gift wrapping is also available.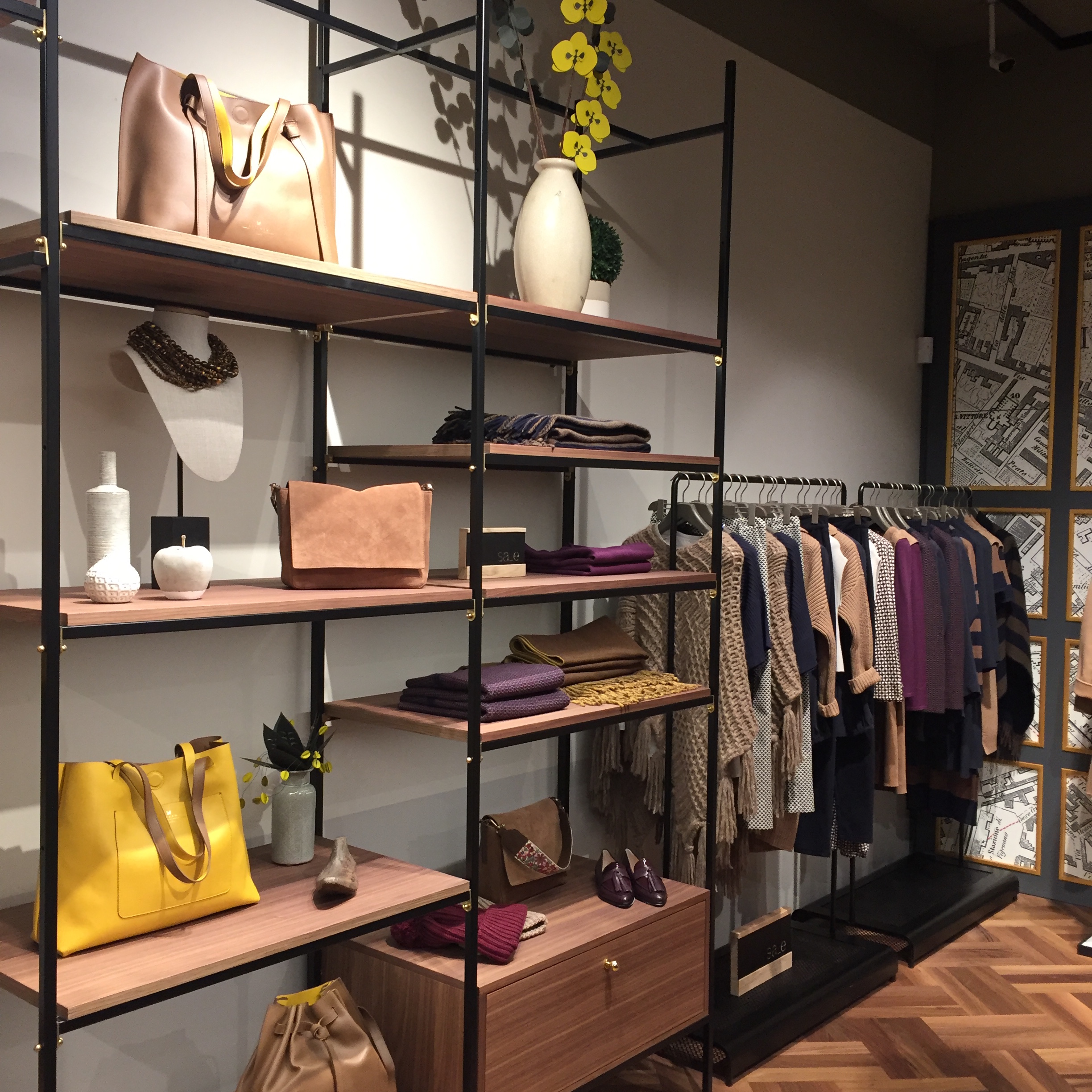 If you're a theatergoer, Costa Mesa has it all. From world-renowned symphonies and chamber music to Broadway musicals, and some of the best ballets in the country, the stage is always set at Segerstrom Center for the Arts. Purchase tickets at the box office centrally located to hotels in the heart of Costa Mesa. December brings the sites and sounds of performances including American Ballet Theater featuring The Nutcracker; Elf the Musical; The Klezmatics Eastern European Jewish Music; Fiesta Navidad featuring Grammy Award-winning Mariachi Los Camperos de Nati Cano in this festive performance.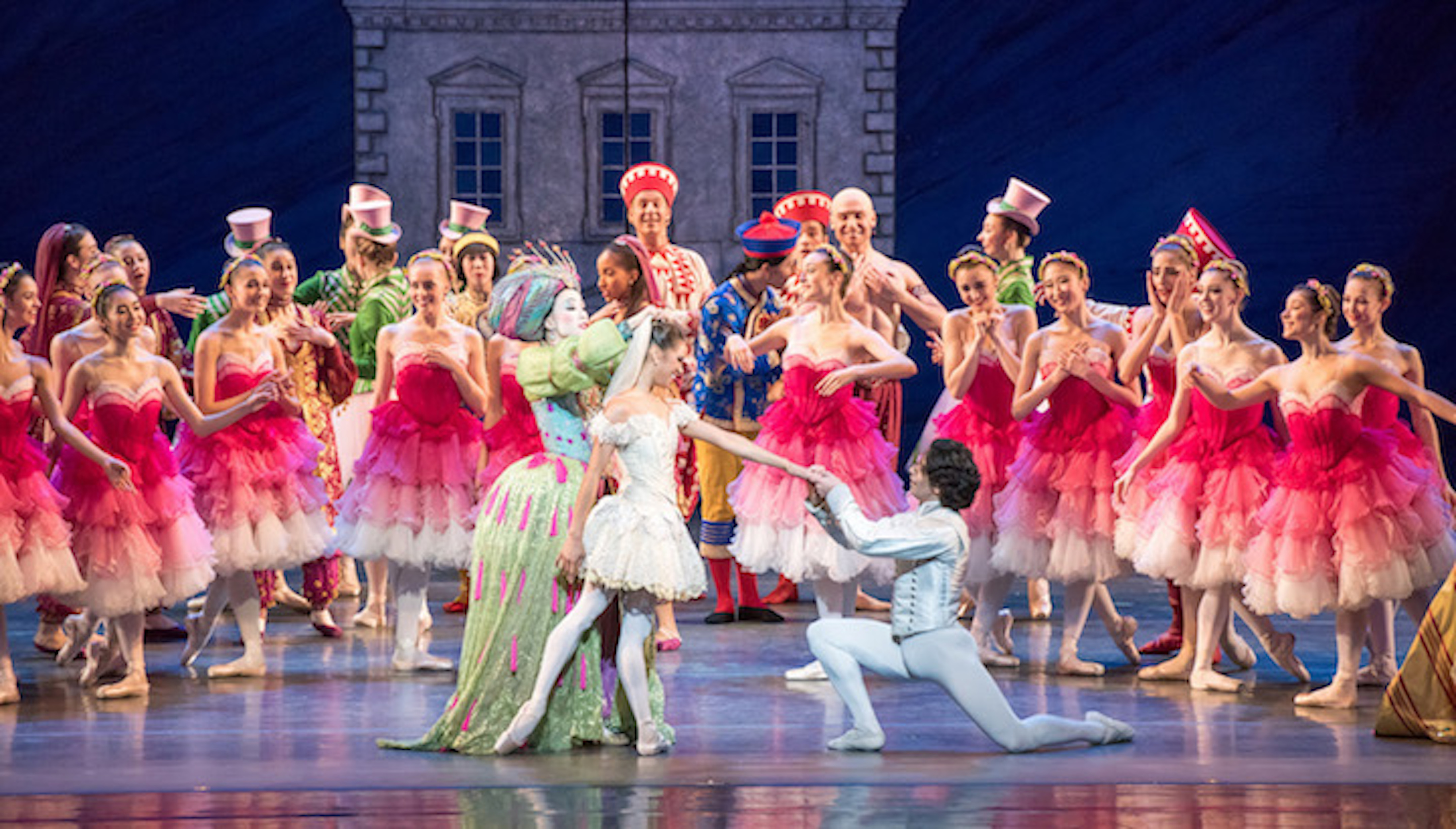 If you have sophisticated dining experience, Costa Mesa has you covered. Try Din Tai Fung with their gourmet dumplings, or Mastro's Steakhouse for your prime favorites. AnQi by Crustacean prepares California-Asian tapas for a dining experience for your whole group.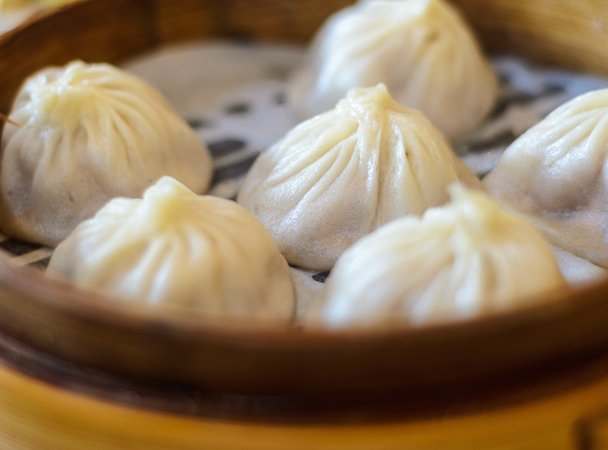 Traveling with family or friends, look no further than Wolfgang Puck Bistro, Quattro Café for traditional Italian cuisine or Water Grill with the freshest seafood and menu updated with daily specials.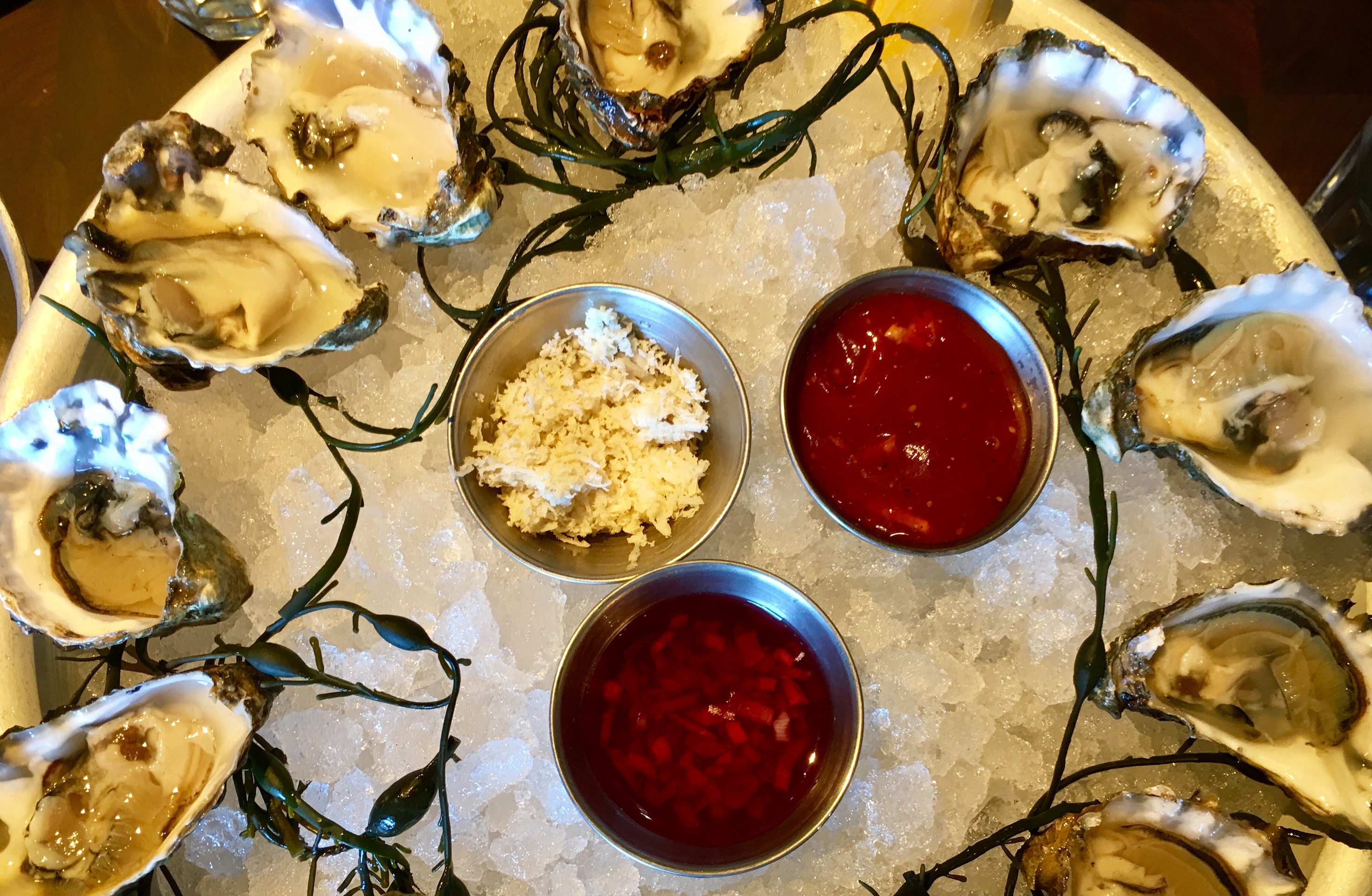 PLAY IN COSTA MESA
Around town you'll find Costa Mesa buzzing with holiday activities. Visit Santa at South Coast Plaza and enjoy the holiday décor and festive retailers featuring all the latest trends.
Visit The OC Mix at South Coast Collection Sunday, December 4, 11, and 18 from 11:00 a.m. to 3:00 p.m. Enjoy free, family-friendly days filled with photos with Santa, Party Karacters, a festive photo booth, live music, and holiday activities like complimentary gift wrapping and arts and crafts.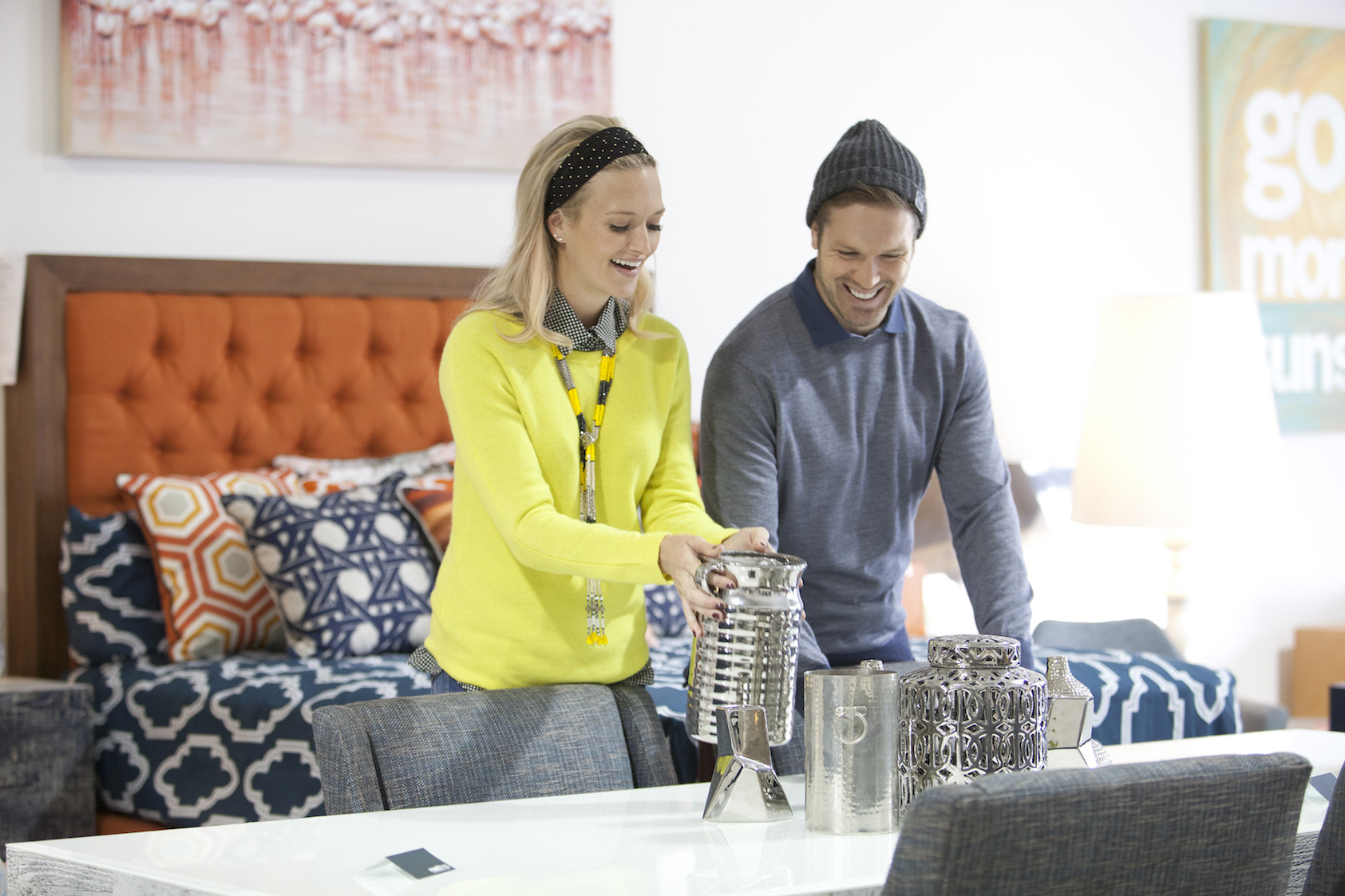 The Triangle has the whole family engaged in its entertainment and retail center. Catch the latest movie on the big screen, stake out a lane at Tavern + Bowl then grab dinner at La Vida Cantina or quick treat at Creamistry – made-to-order ice cream using liquid nitrogen. On December 10 from 3:30 p.m. to 5:30 p.m., Triangle invites families to enjoy the holidays. Activities include visits with Santa, face painting and holiday-themed music performed by MONTAGE – a musical group from Orange County School of the Arts.
If you're seeking more adventure, Anaheim is only a 20-minute shuttle ride where you can spend a day at Disneyland. Or, head to the Pacific Ocean, just about 10 minutes to Southern California's coast. Between December 14 and18, you can view the Newport Beach Christmas Boat Parade featuring nearly 100 decorated boats as they cruise the Newport Harbor.
We look forward to seeing you and hope you enjoy the experience Costa Mesa offers. Check with the participating hotels as well as our website for dining specials through Christmas and New Year's Day.
Comments Off on Get Away for the Holidays in Costa Mesa
Posted in Events, Food, Hotels, Locals, Misc, Music & Art, News, Play, Shopping
Costa Mesa 55 Tavern + Bowl opens to the public tonight as the latest addition to the new-look Triangle.  Last night, we were able to get a preview inside Tavern + Bowl to sample the food, drinks and pristine bowling lanes.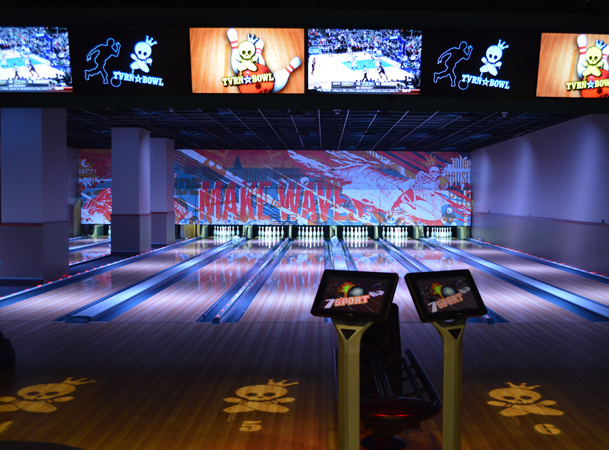 Comments Off on Costa Mesa 55 Tavern + Bowl Preview
Sometimes, deciding on where to dine during Costa Mesa Restaurant Week can be a challenge.  With so many different types of restaurants featuring a wide variety of great cuisine, pretty much any type of food you can think of is offered.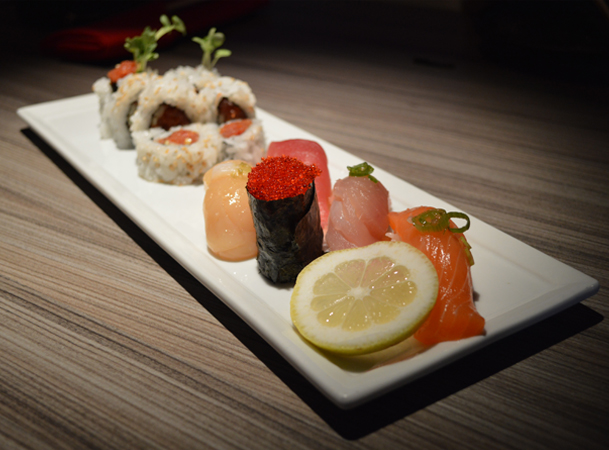 Comments Off on Costa Mesa Restaurant Week at H2O Sushi & Izakaya