Travel Costa Mesa Blog
Archive for April, 2012
In celebration of the 23rd Annual Southern California Garden Show in Costa Mesa, South Coast Plaza hosted a special media reception with Pat Welsh, author of Pat Welsh's Southern California Organic Gardening, Month-by-Month. We got to sit down with Pat for a few minutes to discuss her thoughts on the Spring Garden Show, and some great gardening tips!  Read on for a chance to win an autographed copy of her book!
Read More
Posted in Events
When most people talk of wine tastings in California, thoughts immediately turn to Napa Valley. But Northern California isn't the only place where natives and tourists can sample a delicious spectrum of wines! Southern California has its fair share of great wineries and tasting rooms where anyone can learn to enjoy a lovely glass of wine and take their first step towards becoming an aficionado!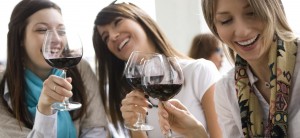 Posted in Misc
An Orange County park open year round, the Talbert Nature Preserve has nearly 2,000 acres of scenic landscape, perfect for Costa Mesa locals and visitors that want to get outside. A great spot for hiking, biking, jogging or even just walking the dog (yes, the preserve is dog friendly!), the preserve acts as a botanical garden, wildlife refuge and exceptional recreational facility all at once. Picnic tables at the end of the base of a trail from Fairview Park is where you'll likely find Costa Mesa locals spending time on the weekends. Read More
Posted in Play
If you're having a long week, a happy hour in one of these six Costa Mesa bars and restaurants might just be the pick-me-up you need to make it to the weekend!
Charlie Palmer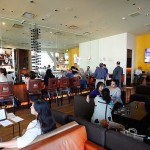 Charlie Palmer's at Bloomingdale's South Coast Plaza is where the beautiful people meet for happy hour in Orange County.  Their happy hour is every day from 4:00 to 7:00 PM and again from 9:00 PM to midnight, and features 1/2 off select glasses of wine and specialty cocktails, as well as bottled beers for just $4-5. Enjoy one of Charlie Palmer's signature cocktails like the Stairway to Heaven (Drambuie, Cava, bing cherry, vanilla) or the Too Haute to Trot (Ketel One Citron, house lemonade, pomegranate, Serrano syrup)…and get there early to grab a spot on one of the sleek leather couches in their sleek, cosmopolitan bar.  See our visit with My Traveling Lens to Charlie's great happy hour.
Posted in Misc