Costa Mesa is the perfect Southern California destination.  Known as the City of the Arts, Costa Mesa offers the best entertainment, shopping and dining options in Orange County. Many local favorites were represented in the Orange County Register's "Best of OC" and the OC Weekly's "Best of" edition highlighting some of the mouth-watering fare and bars on offer in Costa Mesa.  Whatever your preference – lounge, dive, music venue or dancing, there is a bar in Costa Mesa that suites your partiality.
OC Weekly "Best of" locations in Costa Mesa include the best happy hour, gay bar, rock club, lounge, margarita, taco, doughnut, Japanese food, farmer's market and place to start a hot date.
Best Happy Hour – Memphis Cafe is a stylish roadhouse offering southern comfort food and a full bar.
Best Gay Bar – Tin Lizzie is a laid-back bar where locals mingle.   Orange County's premier gay men's bar attracting a wide variety of guests due to its cozy and welcoming atmosphere.
Best Rock Club – Tiki Bar is a favorite locale for punk and hard rock bands and fans – and more recently, reggae.  From local bands to well-known acts, Tiki Bar offers an upclose experience to see a show.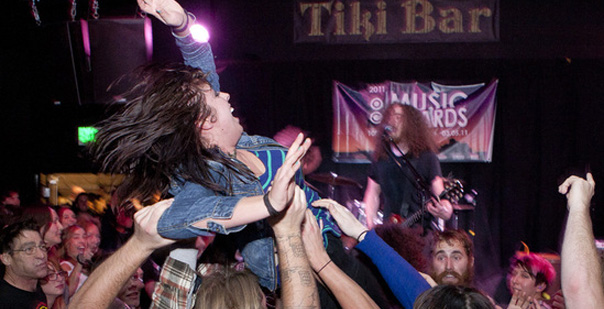 Best Lounge –  Kitsch Bar is the place to go for craft beers and indulgent cocktails.   Plush seating, dim lighting and real candles make Kitsch an ideal place for a drink and conversation.
Best Margarita – El Matador boasts a wall of Tequila that features over 170 different brands.
Best Taco – Taco Asylum specializes in non-traditional gourmet tacos.  The Ghost Chili Pork Taco, in particular, was voted best taco.  Eater beware, the ghost chili packs an eye-watering punch.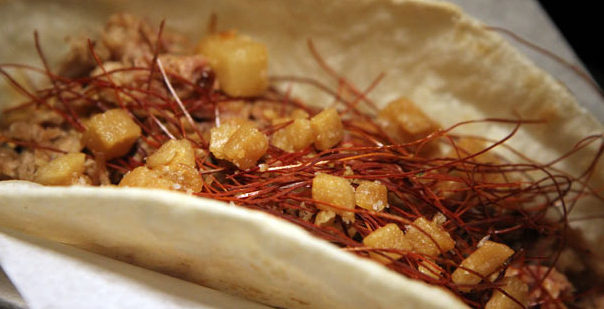 Best Doughnut – Aside from the drive-up window, Oh Those Donuts is no frills.  But what it lacks in appearance, it more than makes up for in taste with their made-fresh daily offerings.
Best Japanese Food – Miyabei-Tei is located in a food court inside of Mitsuwa market.  The location may be humble, but the food, especially the pork katsu, makes up for the setting.
Best Farmer's Market – The SoCo Collection Farmer's Market takes places every Saturday from 9 am – 2 pm.  Only California grown produce is allowed in the "certified" section of this farmer's market.
Best Place to Start a Hot Date – Oysters may or may not be an aphrodisiac, but either way, Shuck Oyster Bar ensures that their oysters are the freshest possible.  Airy and casual, Shuck is a great place to take a date.