Travel Costa Mesa Blog
Posts Tagged 'costa mesa'
It's …TIMEEE! Small Business Saturday is coming up on November 25th and you don't have to look very far to find unique small shops in Costa Mesa. We've rounded up a list of 15 independently owned business you'll want to support this holiday season.
1. Mellowist
You can take home a piece of living art when you shop at Mellowist on Randolph Street! Owners Jessica and DJ have carefully curated a unique selection of plants that are beautiful paired with locally crafted pottery.
2. SISU
If you need a gift for someone who loves exploring the outdoors, you have to check out SISU at the SOCO & The OC Mix. This sibling owned shop carries camping gear and home goods from brands you won't be able to find anywhere else!
3. Lovely Curated Things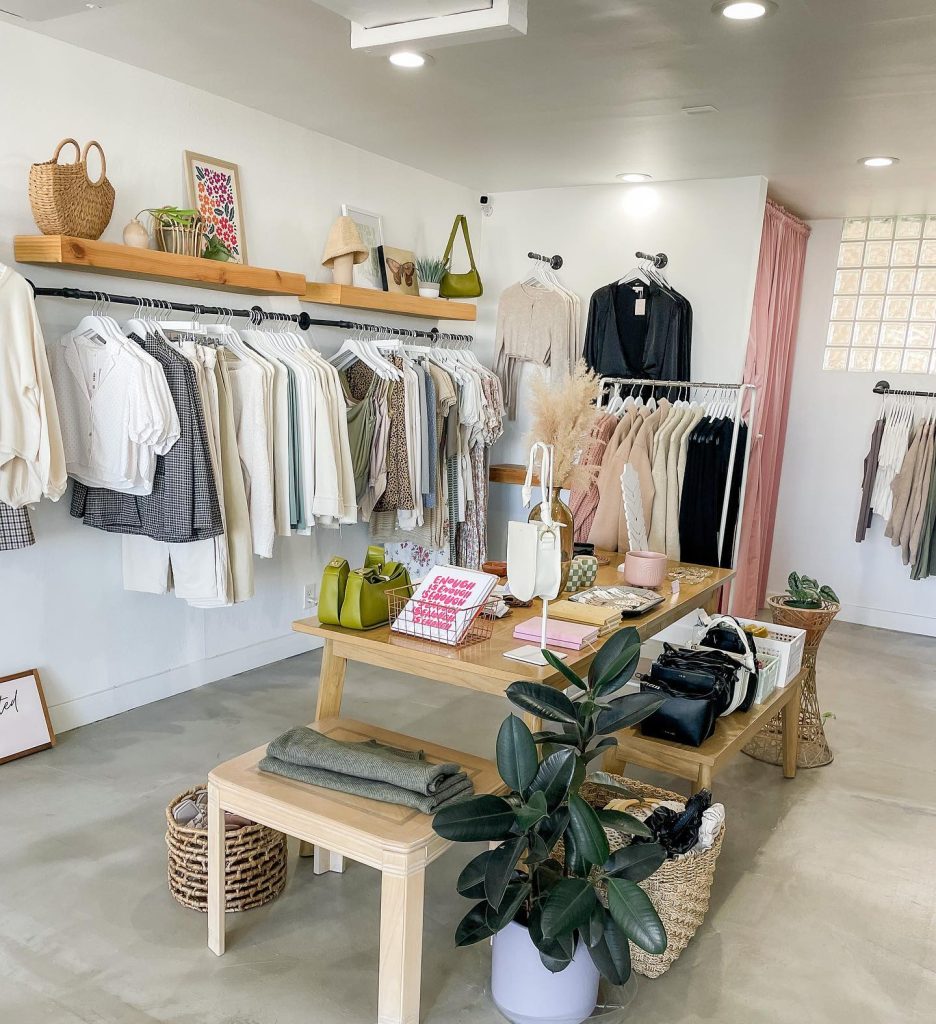 – photo by Lovely Curated Things
Female-owned women's clothing boutique, Lovely Curated Things has a great selection of trendy and fashionable items. Score on unique vintage pieces, stylish boho clothes, and workwear staples without breaking your bank.
4. Work in Progress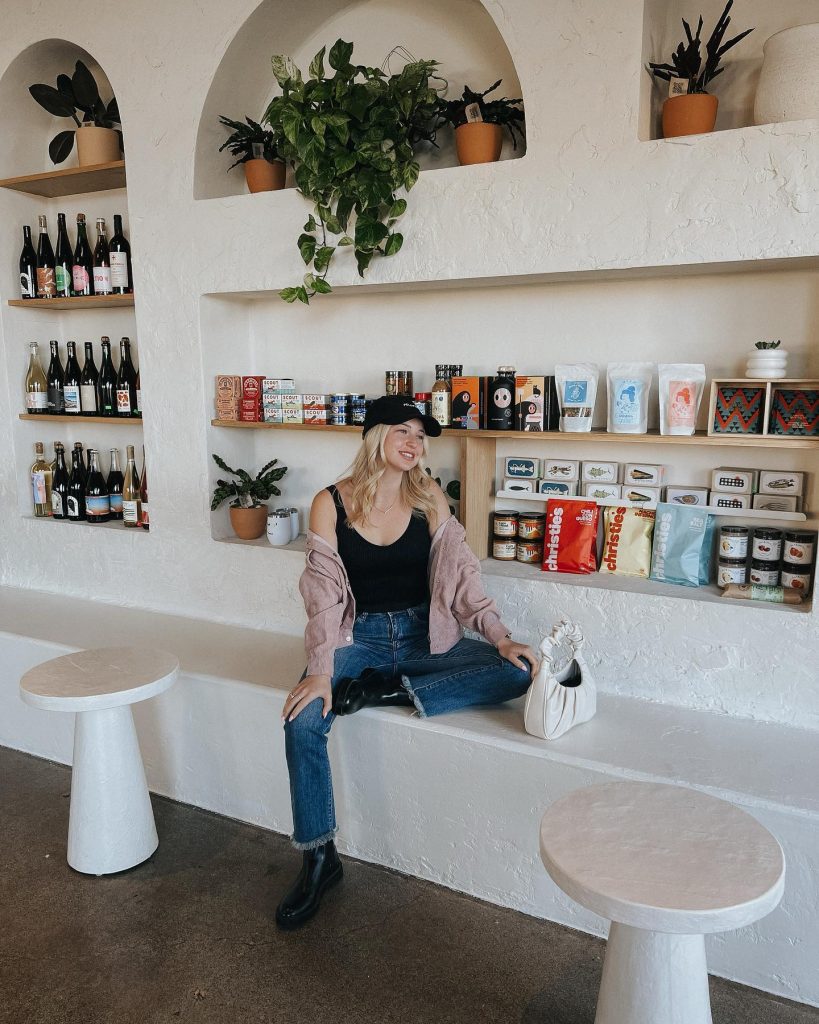 – photo by @koralanne IG
If you love coffee and wine, make sure to visit Work in Progress at The CAMP. The relaxing environment and aesthetic décor make it the perfect spot for a midday caffeine or vino fix. And for those unexpected gifting situations, they offer bottled wine and a fun range of greeting cards.
5. Inspired Art Wine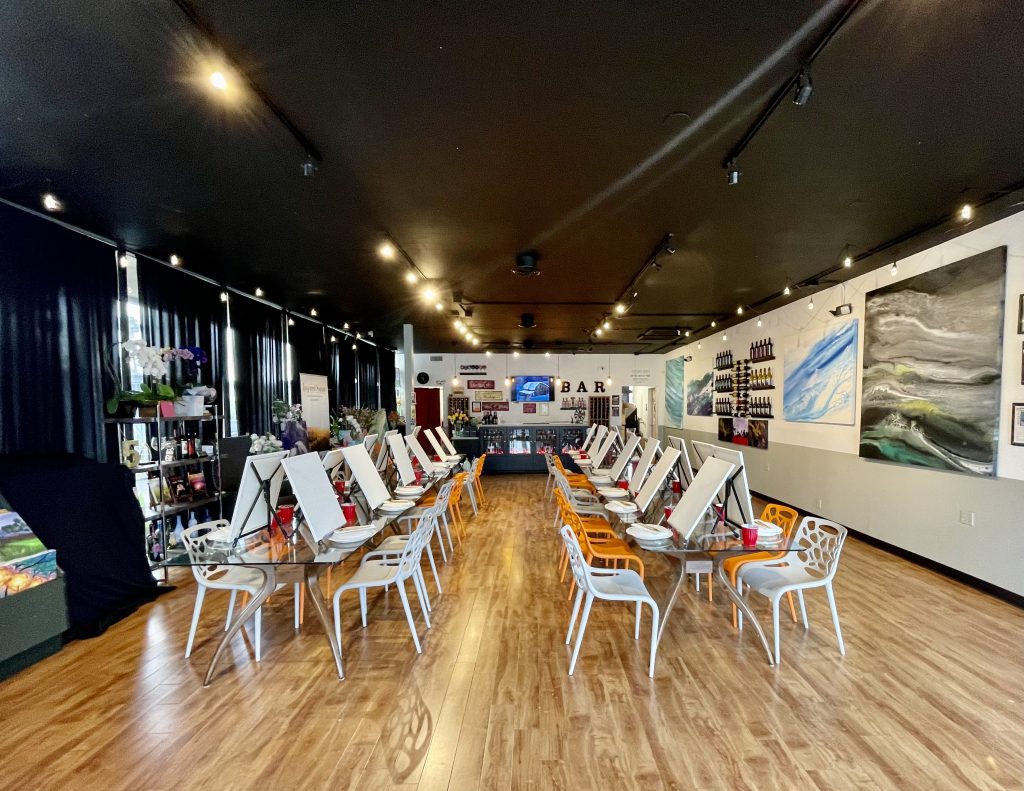 – photo by Inspired Art Wine
If you are looking for a fun group night out or memorable date night, we recommend booking a class at Inspired Art Wine. Take a step-by-step painting class while sipping on your favorite glass of wine! This relaxed space is a great way to tap into your inner artist and take a break from the holiday hustle and bustle.
6. Landers Supply House
Landers Supply House is a must-visit unique hidden gem for shopping during the holidays. Their impressive range of vintage denim, jackets, jewelry, and western apparel is the perfect place to find a gift for someone who appreciates a unique, timeless piece.
7. Hadley & Ren Floral Co.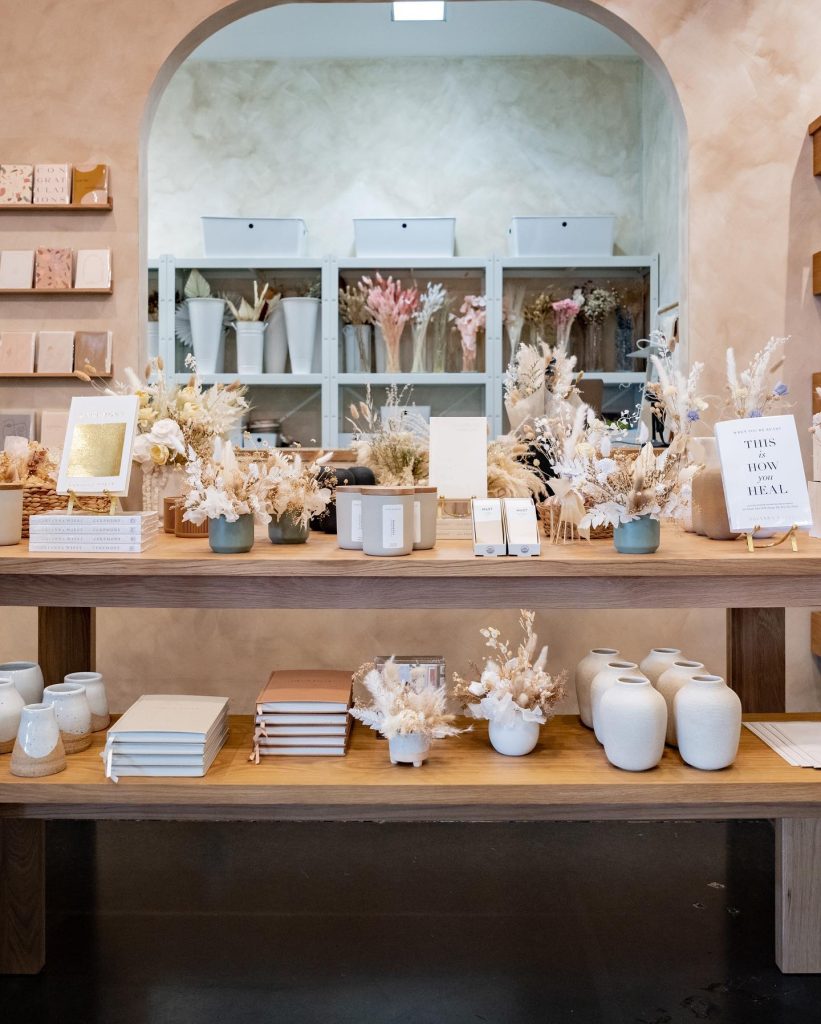 – photo by @phoebe_eats IG
Elevate your décor game this season with an everlasting floral bouquet from Hadley & Ren Floral Co. Their stunning collection of thoughtfully curated dried flowers are perfect for adding a unique, sophisticated touch to your holiday.
8. NEAT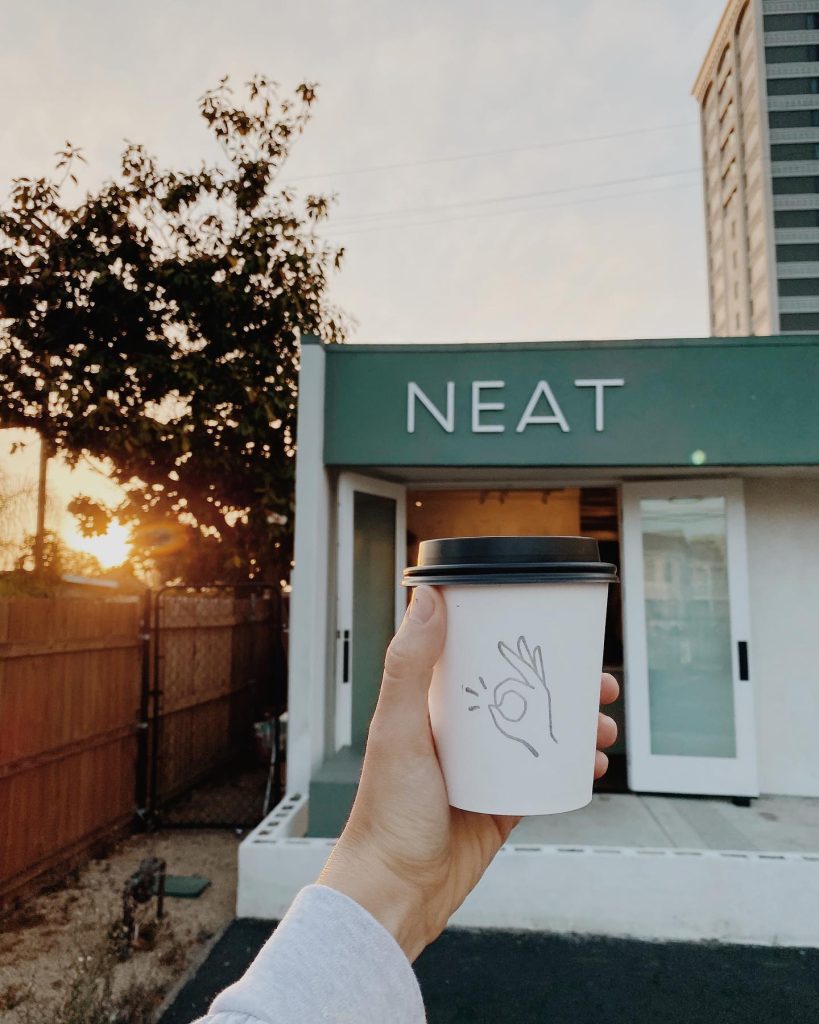 – photo by NEAT
Nestled in the heart of a local neighborhood, NEAT is a top choice for anyone looking for freshly brewed coffee and a warm welcoming vibe. If you need stocking stuffers, they have coffee bags from around the world, available for purchase!
9. Pürre Boutique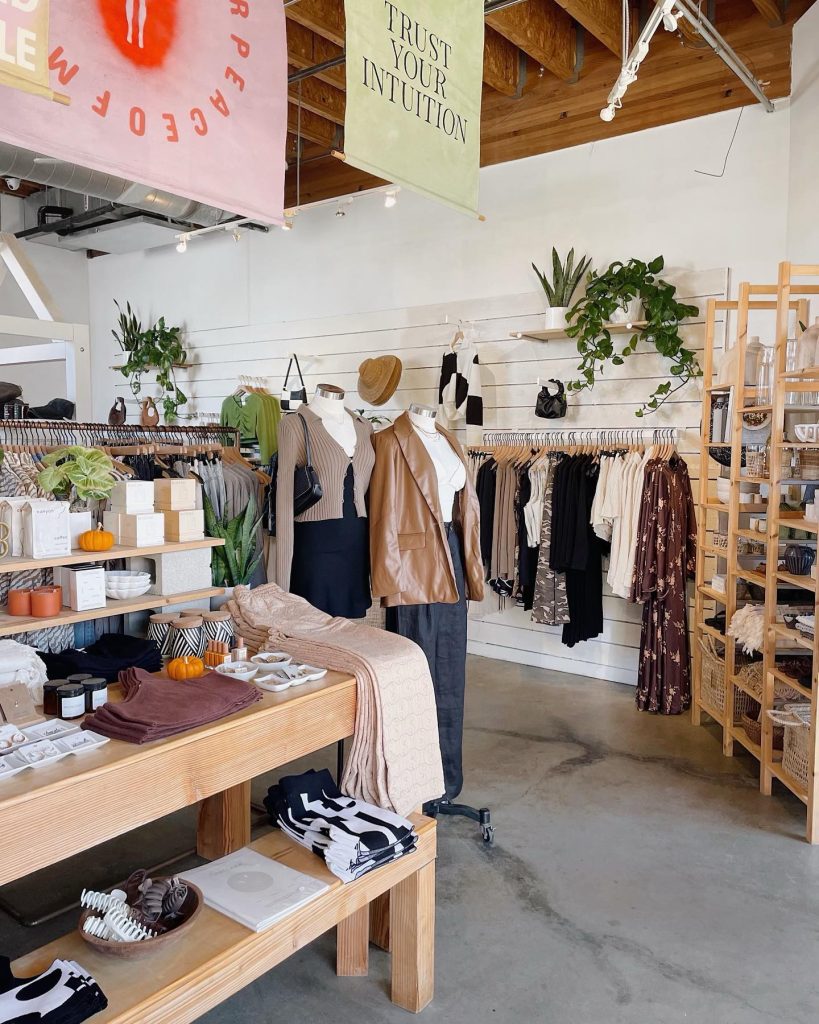 – photo by Pürre Boutique
Pürre Boutique is dedicated to offering organic, sustainable products, from natural apothecary items to timeless home goods and jewelry. Whether you're treating yourself or looking for a thoughtful gift, they've got you covered.
10. Costa Mesa Ceramics Studio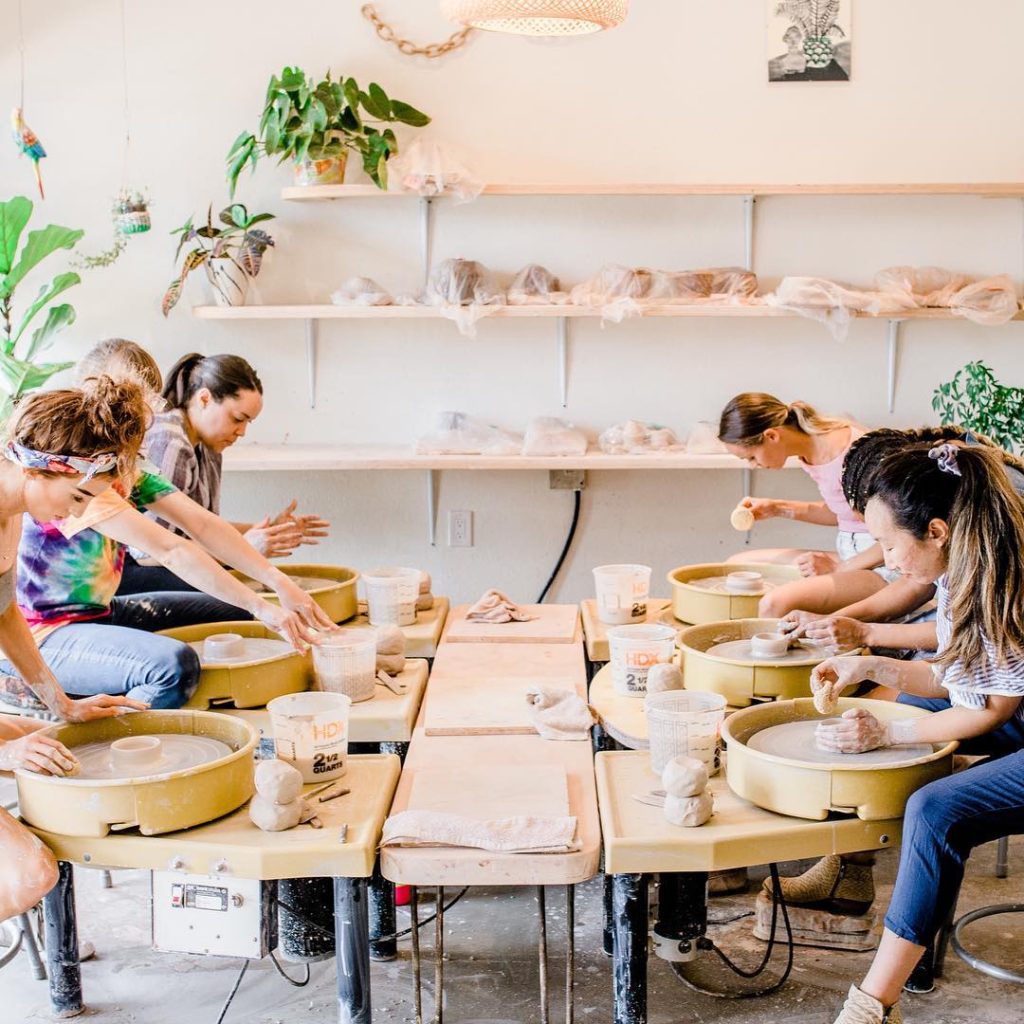 – photo by @strelitzia_photo IG
Book a wheel-throwing class at Costa Mesa Ceramics Studio, where you can mold and shape clay into unique pottery pieces. Not much of an artist? Don't worry, they have a lovely selection of handcrafted dinnerware and vases ready for purchase!
11. Fleur De Lys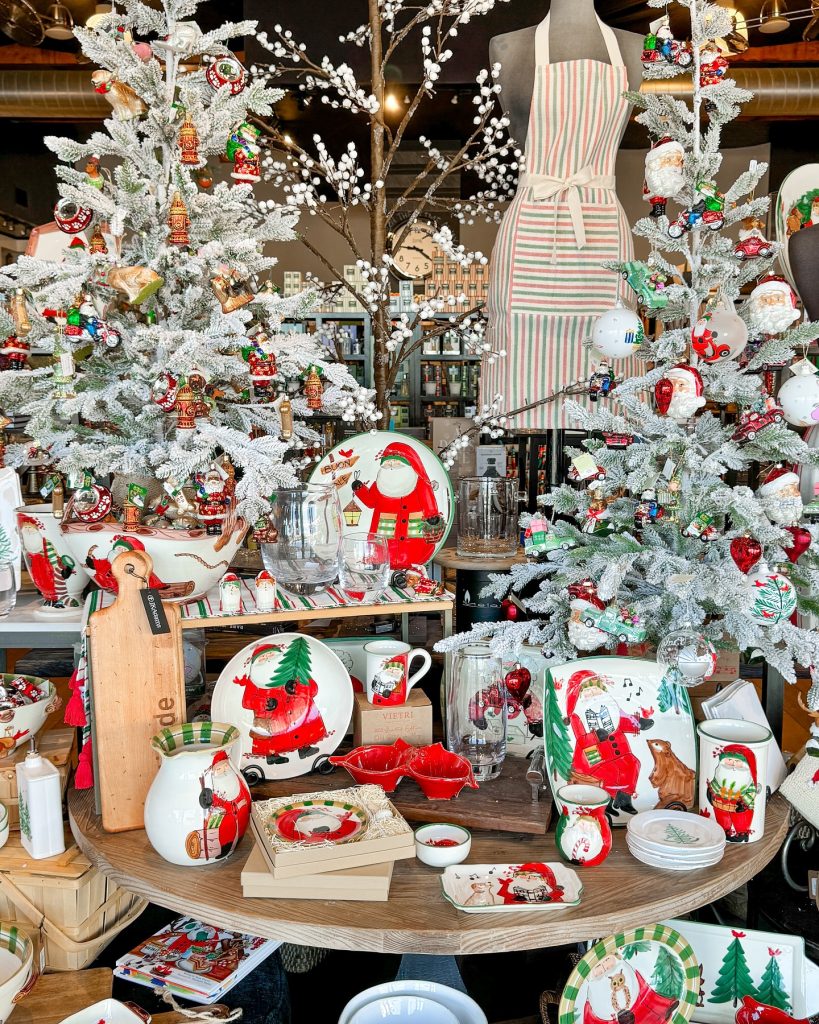 – photo by Fleur De Lys
Started by two friends who envisioned a workplace where their dogs could tag along, Fleur De Lys has become one of Costa Mesa's most popular shops! They have everything from beautiful stationery and home décor to well-appointed kitchenware. It's almost impossible to walk out empty handed.
12. Fill Up Butter Cup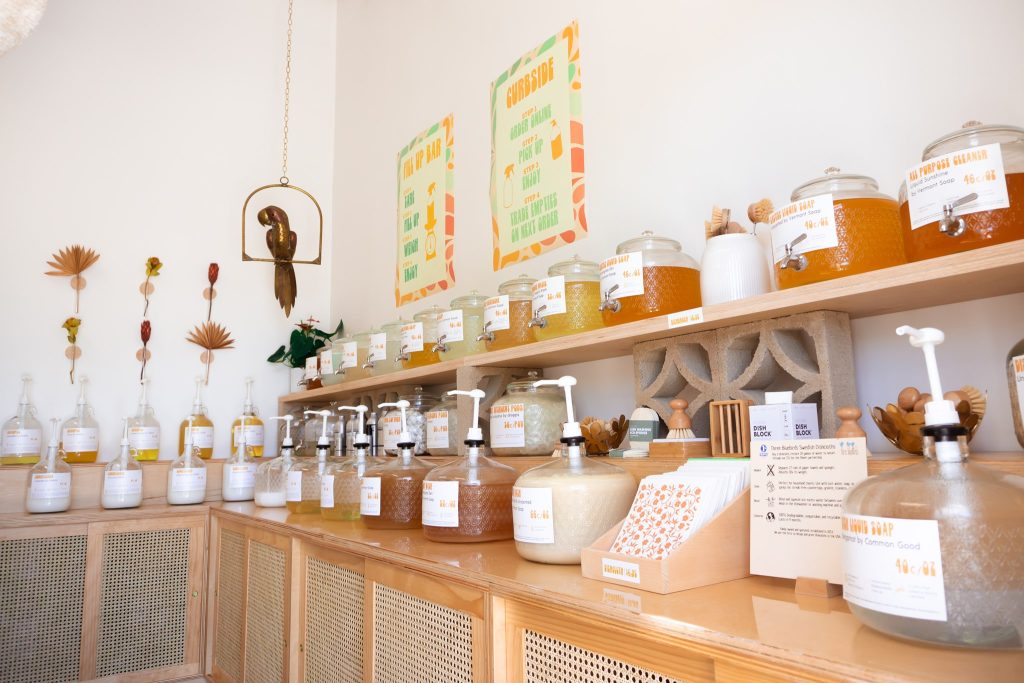 – photo by Fill Up Butter Cup
Looking to shop more sustainably this holiday season? Fill Up Butter Cup is your one stop shop for home and body essentials that are biodegradable, compostable or can be easily recycled!
13. Hola Adios Coffee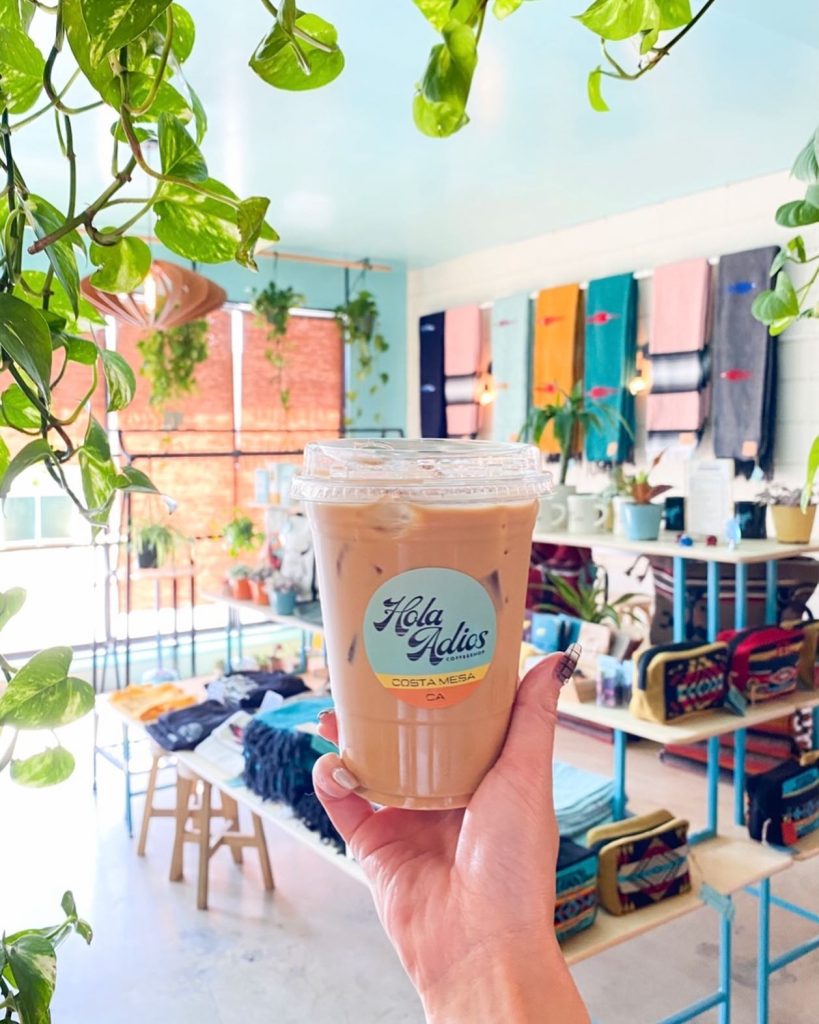 – photo by Hola Adios
Hola Adios Coffee is no ordinary coffee shop, it is inspired by the intrepid journeys of their green buyers, who spend weeks visiting coffee farmers across North, Central, and South America! They even offer a variety of artisan made products like blankets, baskets, and bags.
14. Period Correct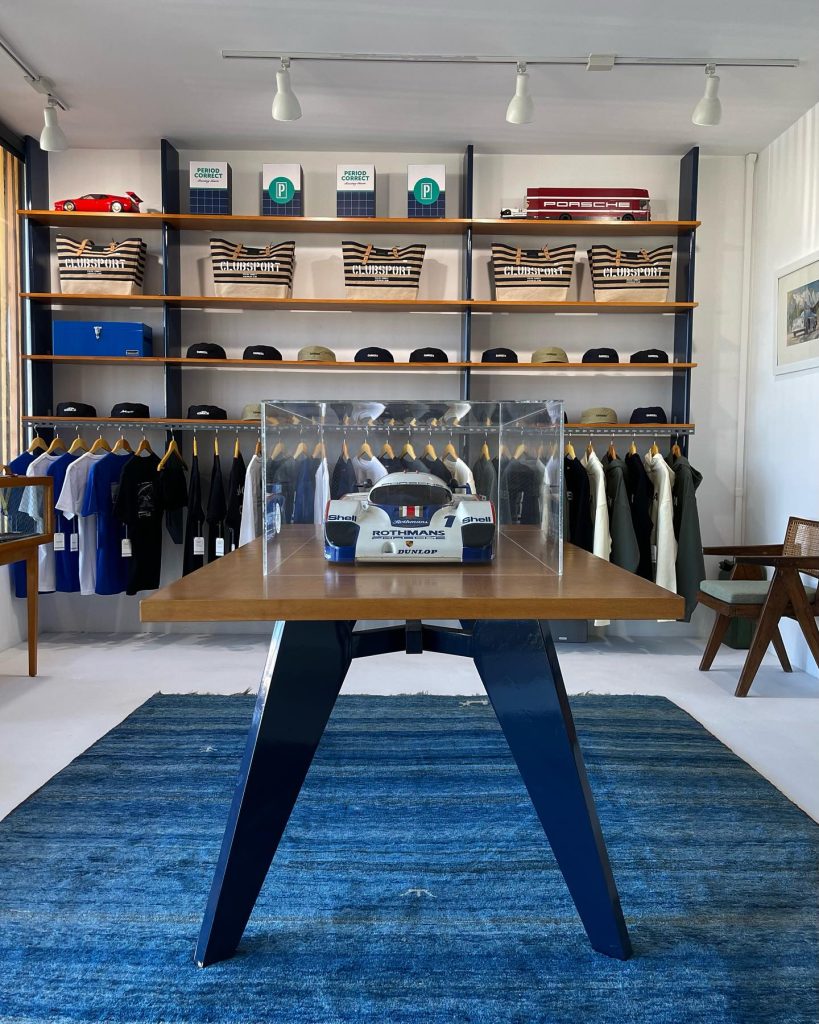 – photo by Period Correct
If someone on your list a self-described "car guy," you can't miss Period Correct. Their high-quality gear is influenced by racing, architecture, watches, and more. It's all about premium materials, unique style, and exclusive collabs.
15. Rococo Boutique
Spoil the women in your life at Rococo Boutique. They offer a curated selection of high-quality clothing, jewelry, accessories and home goods.
---
Ready to shop small in Costa Mesa? Be sure to tag us on Facebook, Instagram, TikTok, and Threads. Don't forget to use #ShopSmall and #ShopLocalCM!
Comments Off on Shop Unique, Support Local: 15 Must-Visit Small Businesses in Costa Mesa
Posted in Shopping
Welcome, weekend wanderers! Whether you're a Southern California local or a jet setter extending a business trip, Costa Mesa has a cornucopia of fall delights waiting just for you. From sizzling dining experiences to electrifying performances, this vibrant city has everything you need to make this fall one for the books.
Dining Delights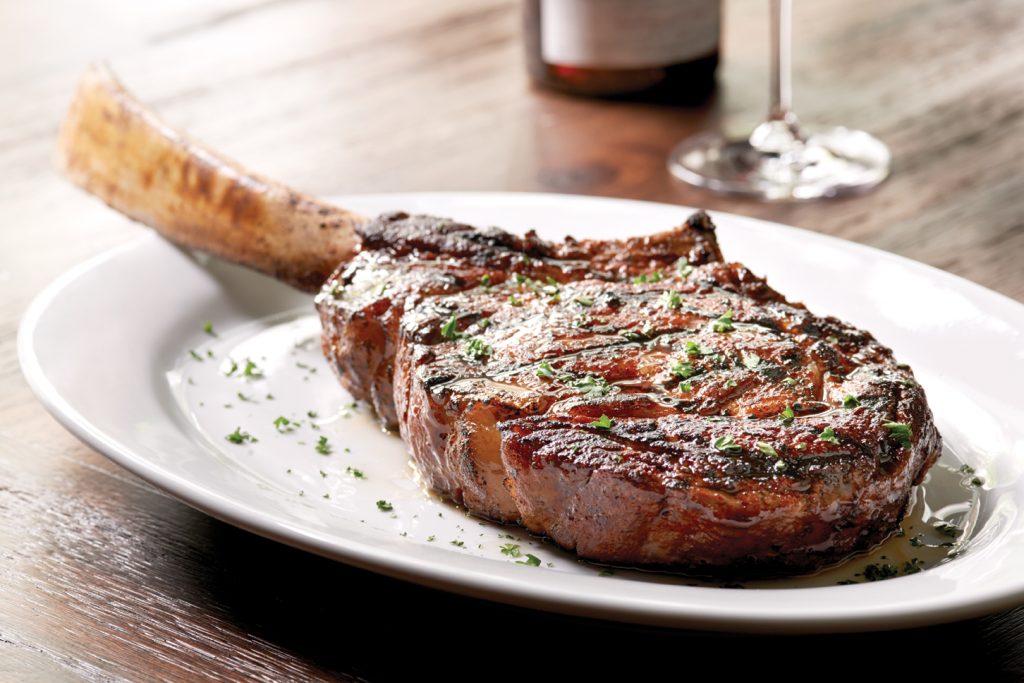 Costa Mesa's culinary scene is a feast for the senses, and Thanksgiving is no exception. Gather your friends at the iconic Mastro's Steakhouse for a mouthwatering holiday meal with a touch of sophistication. If you're craving a more laid-back atmosphere, Playa Mesa Kitchen offers a modern twist on traditional Mexican dishes, perfect for a festive celebration with a SoCal flair. Looking to skip the cooking on "Turkey Day" and have someone else do all the heavy lifting? Then, make a reservation at Silver Trumpet for a Thanksgiving brunch buffet or at La Chateau Bistro for a mouthwatering holiday meal.
Cozy Coffee
Kickstart your weekend with a caffeine fix at Costa Mesa's trendiest coffee shops. Nook Coffee is a local gem known for its artisanal brews and cozy ambiance—a great spot to recharge before hitting the town. Don't miss out on the seasonal specials at Portola Coffee Lab, where the baristas are true coffee artisans, turning your cup of joe into a masterpiece.
Performing Arts Extravaganza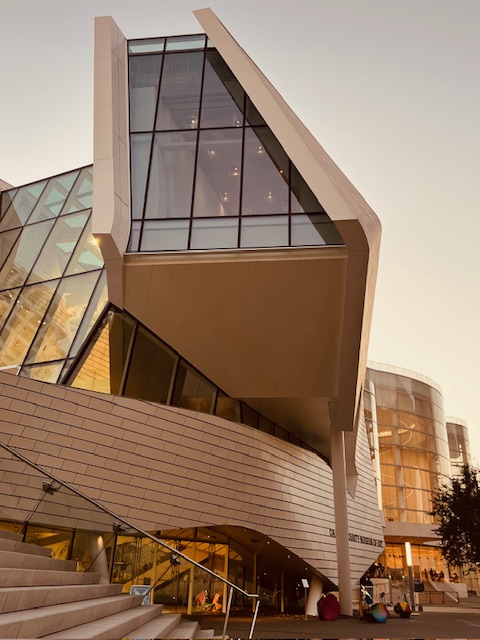 For those seeking a dose of culture and entertainment, Costa Mesa's performing arts scene is a treasure trove. Segerstrom Center for the Arts hosts captivating performances, from Broadway shows to world-class concerts. Check out their schedule for November—it's bound to be a spectacular experience that'll leave you in awe. Orange County Art Museum (OCMA) celebrates its one-year anniversary with an array of events and free admission.
Retail Therapy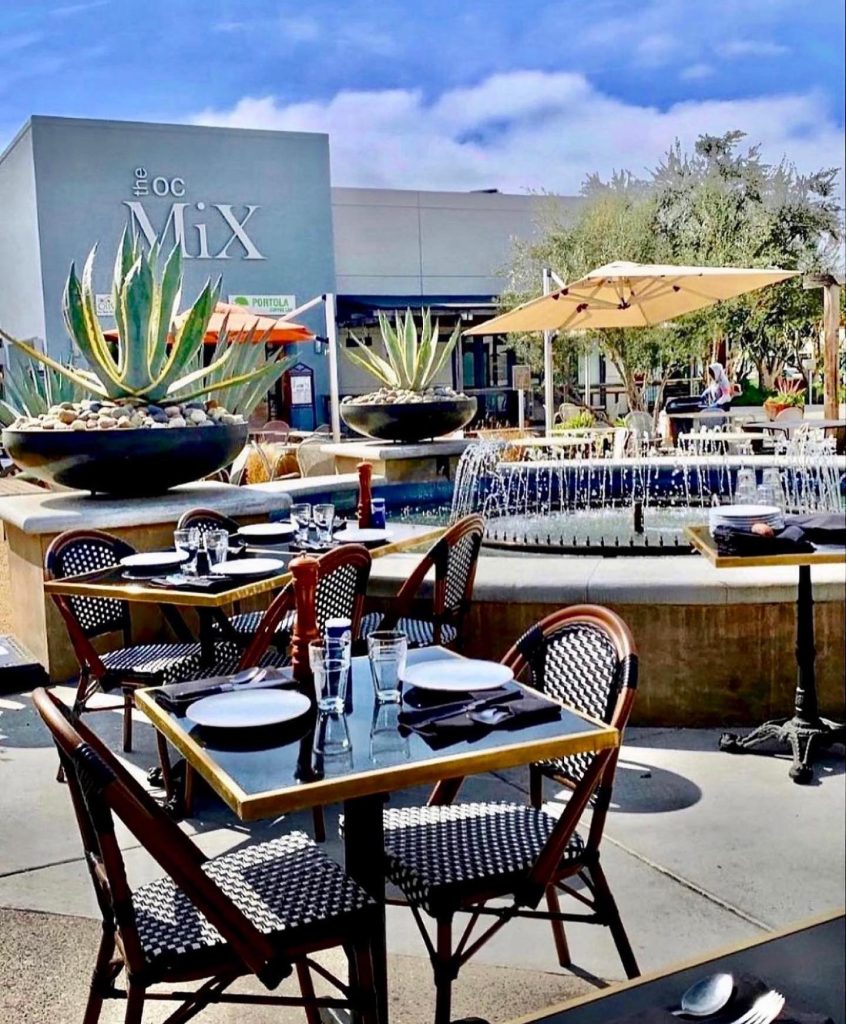 -photo by SOCO
Indulge your shopping cravings in Costa Mesa's eclectic retail landscape. South Coast Plaza, a shopper's ultimate paradise, boasts an array of high-end brands and boutique shops. Take advantage of Thanksgiving weekend sales and treat yourself to some well-deserved retail therapy. If you're into unique finds, explore the nearby SOCO and The OC Mix, where local artisans showcase their crafts in a hip, industrial setting.
Outdoor Adventure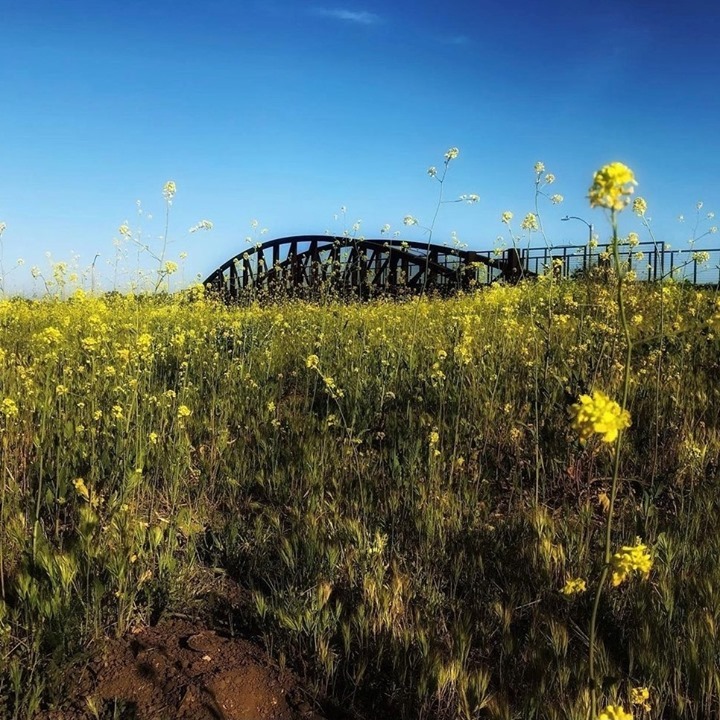 -photo by @Farmersmarkoc
Burn off those fall-time calories with some outdoor fun in Costa Mesa's beautiful parks. Grab a bike and explore the scenic trails at Fairview Park, or enjoy a leisurely stroll through the landscape and pond of TeWinkle Park. Or skate your way into the sunset at the Costa Mesa Skate Park.
Nightlife Excitement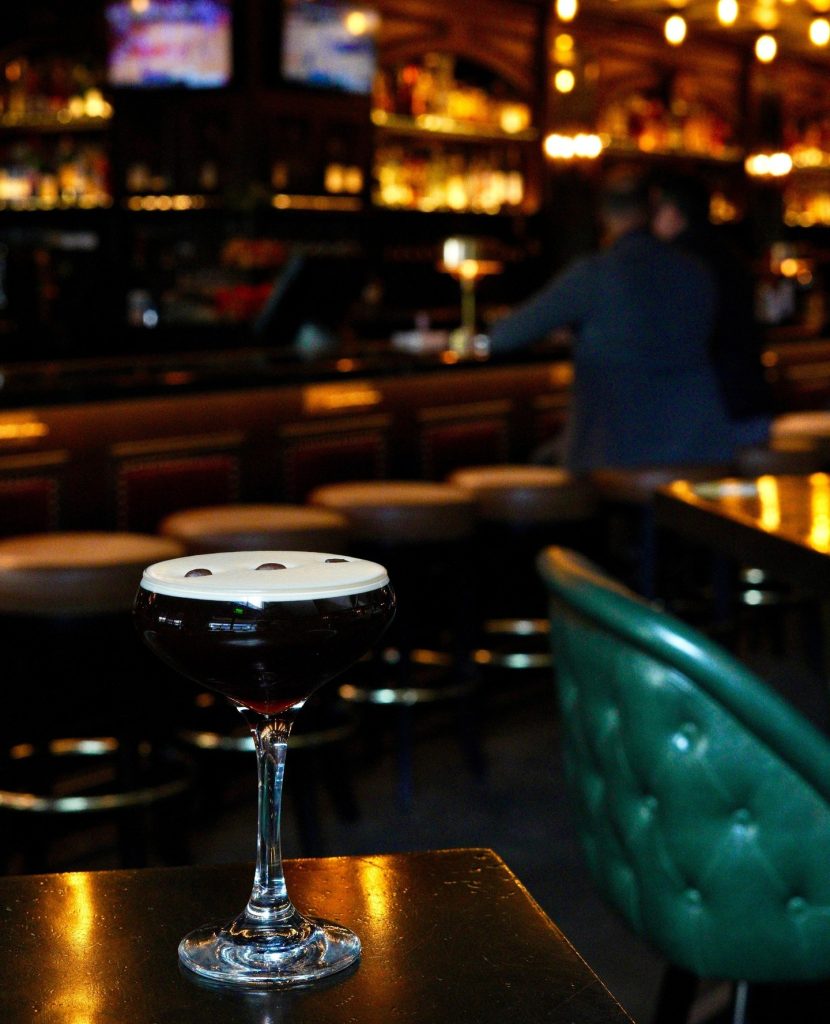 -photo by Country Club
As the sun sets, Costa Mesa comes alive with vibrant nightlife options. Head to The Triangle for a mix of trendy bars and live music venues. The Country Club offers a stylish setting for cocktails and dancing, making it the ideal spot to cap off your night with a bang.
---
Costa Mesa is a dazzling blend of culinary delights, cultural experiences, and outdoor adventures. Whether you're a weekend traveler, a business nomad extending your stay, or a SoCal resident looking for excitement, this vibrant city has something for everyone. Embrace the energy, savor the flavors, and make it an unforgettable overnight celebration of fall festivities!
Comments Off on Fall into Fun: Costa Mesa's Ultimate Weekend Guide
Step into Costa Mesa, where October marks the vibrant celebration of Art Month—a clear testament to the city's abundant cultural richness and its rightful title as the City of the Arts®. In this story, we'll dive into the fascinating history that earned Costa Mesa this title, explore the city's iconic murals, showcase the performing arts venues, and revel in the delectable fusion of art and food.
Costa Mesa's Artful Roots: A Glimpse into History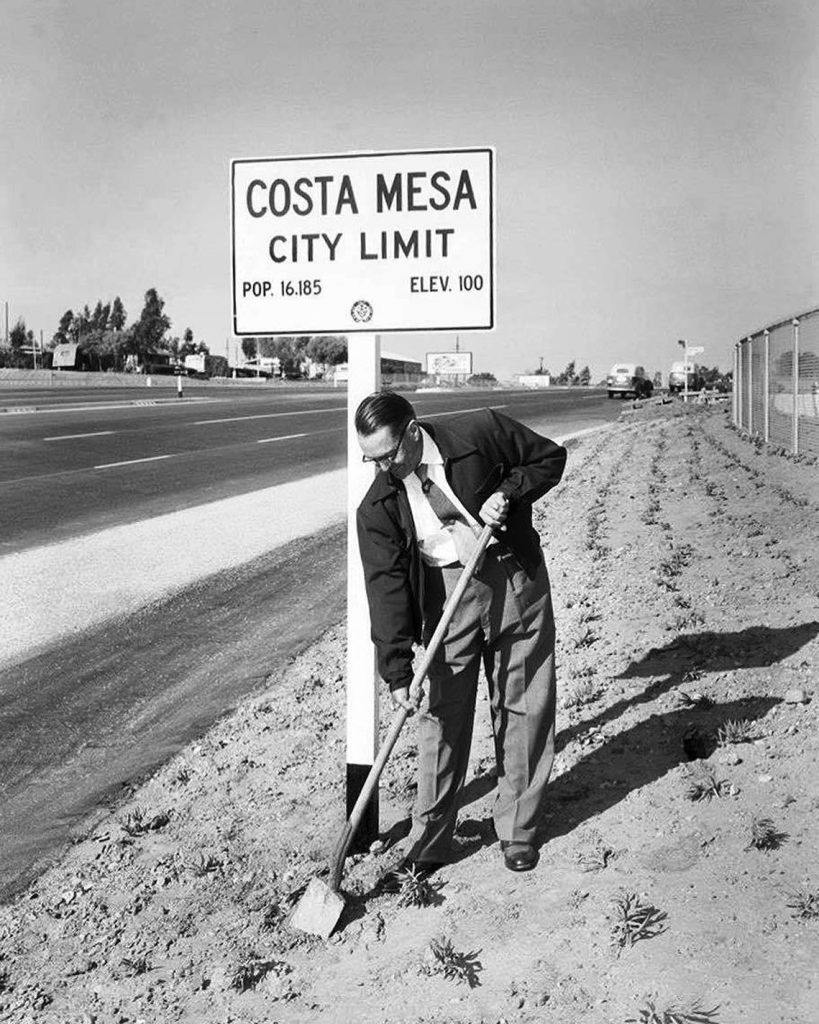 – Photo by @robdavisre
Nestled in the heart of Orange County, Costa Mesa boasts a history as colorful as its artistic offerings. Originally an agricultural haven, the city evolved into a hub for creativity, with each chapter of its history contributing to the vibrant arts community we see today.
Costa Mesa boasts its renowned title due to its unwavering commitment to fostering artistic expression. The city's dedication to the arts is exemplified by its live entertainment theaters, public art installations, and diverse array of artistic culinary food that attracts residents and visitors alike to immerse themselves in creativity.
OCMA's Majestic Celebration: One Year of Artistic Brilliance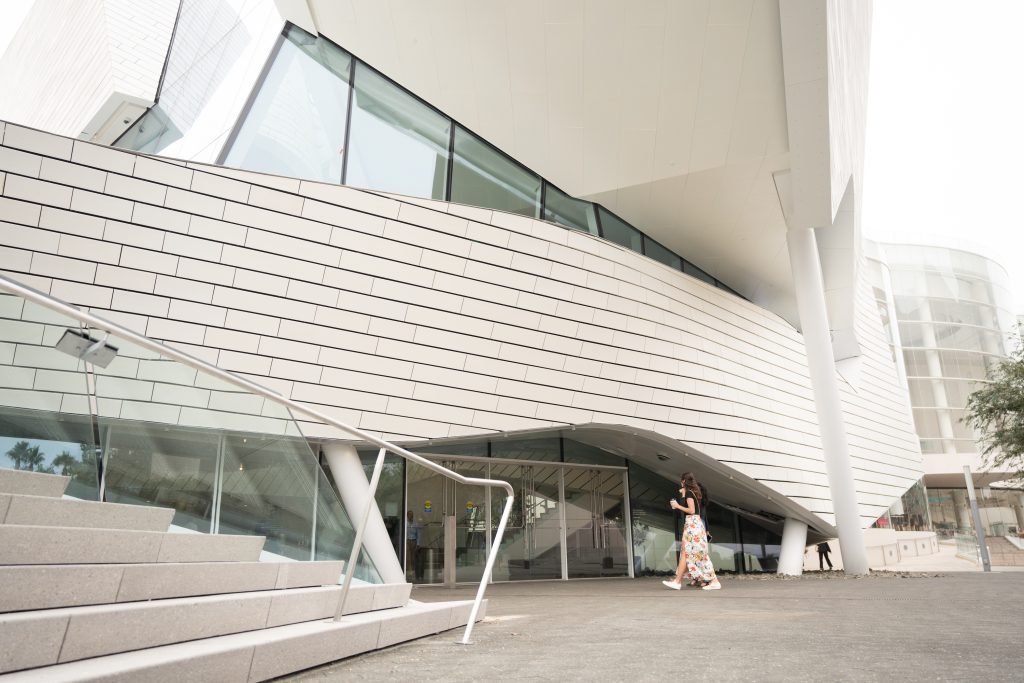 October marks the one-year anniversary of the opening of the Orange County Museum of Art's (OCMA) new building! This architectural gem is free to enter and stands as a beacon for art enthusiasts, offering a breathtaking showcase of contemporary works that echo the city's commitment to pushing artistic boundaries.
Mural Magic: A Stroll Through Costa Mesa's Outdoor Gallery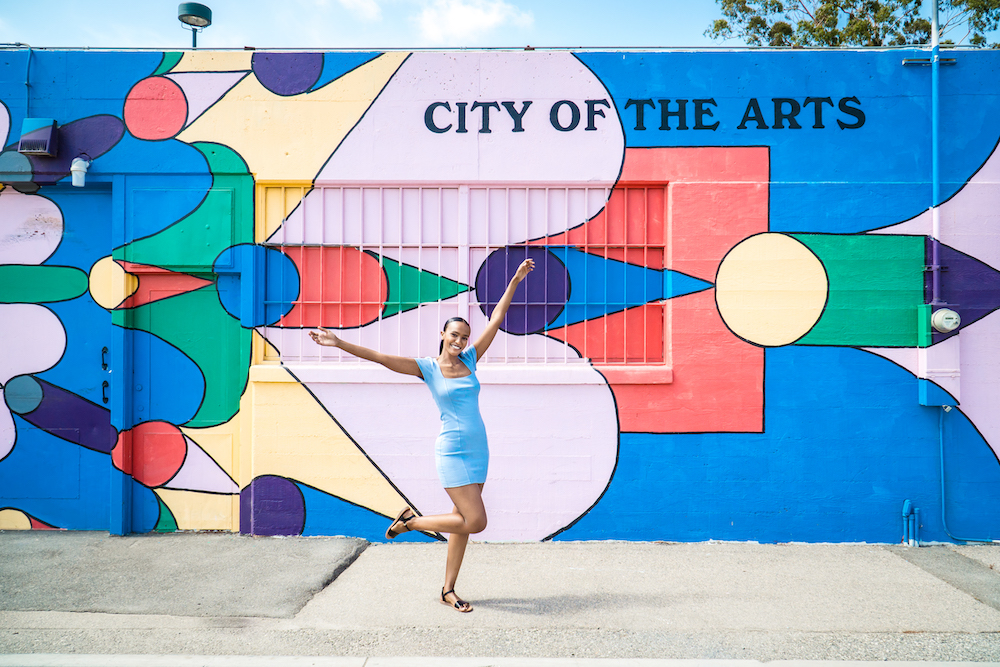 Embark on a visual journey through Costa Mesa's streets adorned with striking murals. Admire the work of renowned artists like Shepard Fairey, whose iconic pieces add a touch of urban sophistication. Celebrate the life and legacy of Kobe Bryant with a mural that captures the spirit of a true legend. Be captivated by the whimsical and enchanting CostAmazing murals that grace the city's walls, turning every street into a canvas of creativity.
Performing Arts Extravaganza: Segerstrom Center for the Arts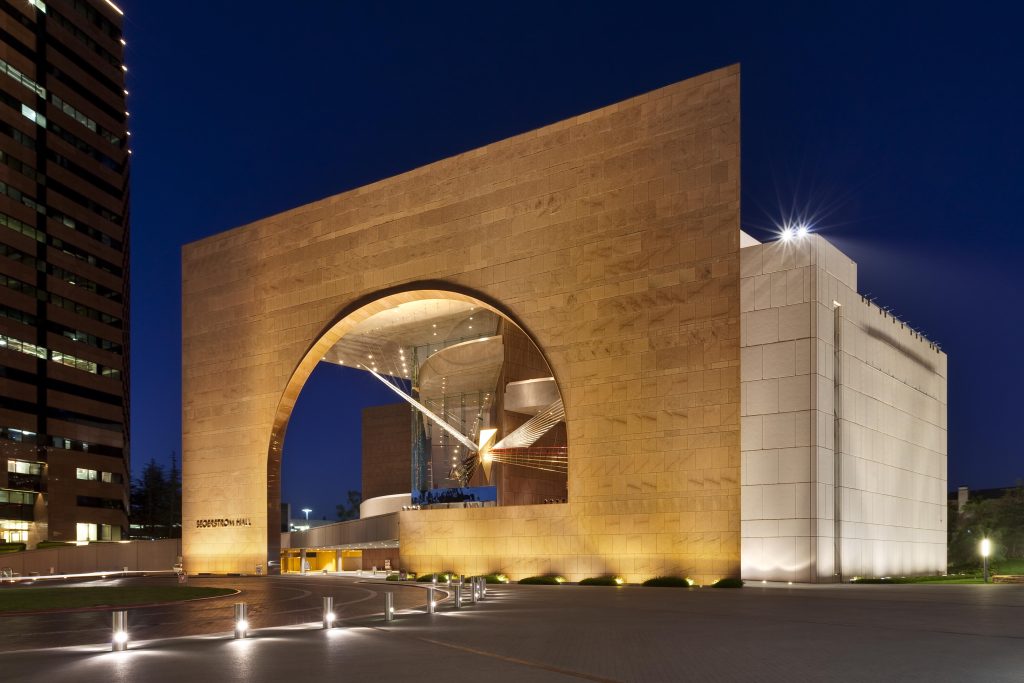 Indulge in the performing arts at the world-renowned Segerstrom Center for the Arts. The center's majestic venues, including Segerstrom Hall and Samueli Theater, play host to an array of captivating performances, from Tony-Award winning Broadway shows to classical symphonies, enriching the cultural landscape of Costa Mesa.
Self-Guided Art Walk: Unleash Your Inner Explorer
Embark on a self-guided art walk through Costa Mesa's enchanting neighborhoods. Enjoy a free audio tour while discovering hidden gems and 20+ public art installations that showcase the talents of local and international artists. Let the streets be your canvas as you immerse yourself in the city's ever-evolving artistic spirit.
Harmonies Under the Stars: Pacific Amphitheater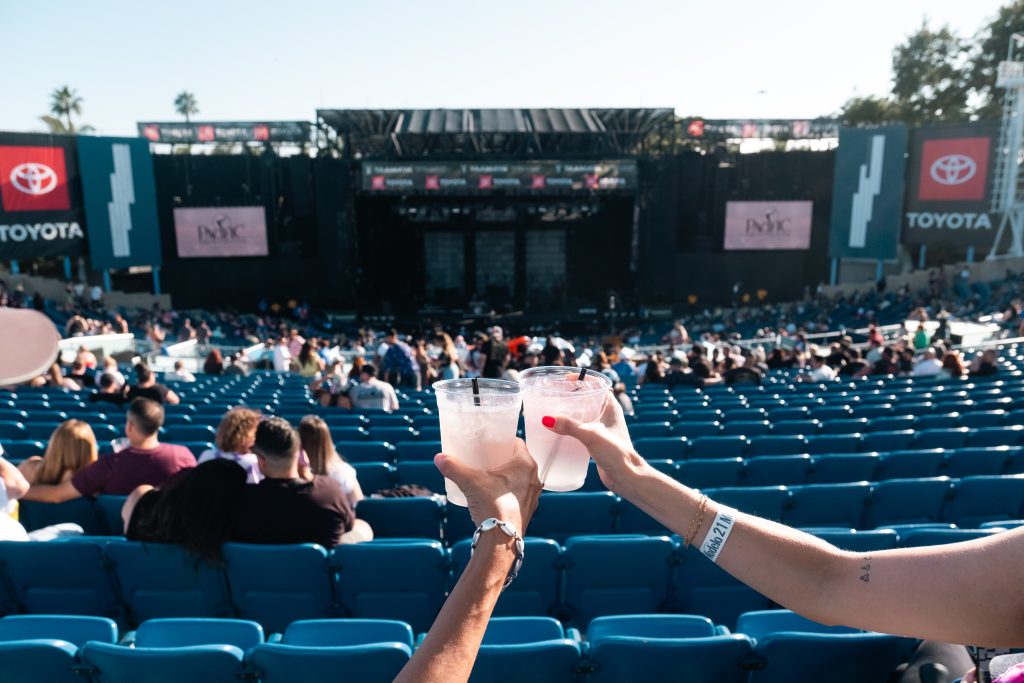 Enjoy the sweet melodies of outdoor concerts at Costa Mesa's Pacific Amphitheater. Surrounded by the OC Fairgrounds, music enthusiasts can bask in the magic of live performances under the stars, creating unforgettable memories amidst the city's artistic embrace.
The Art of Food: A Feast for the Senses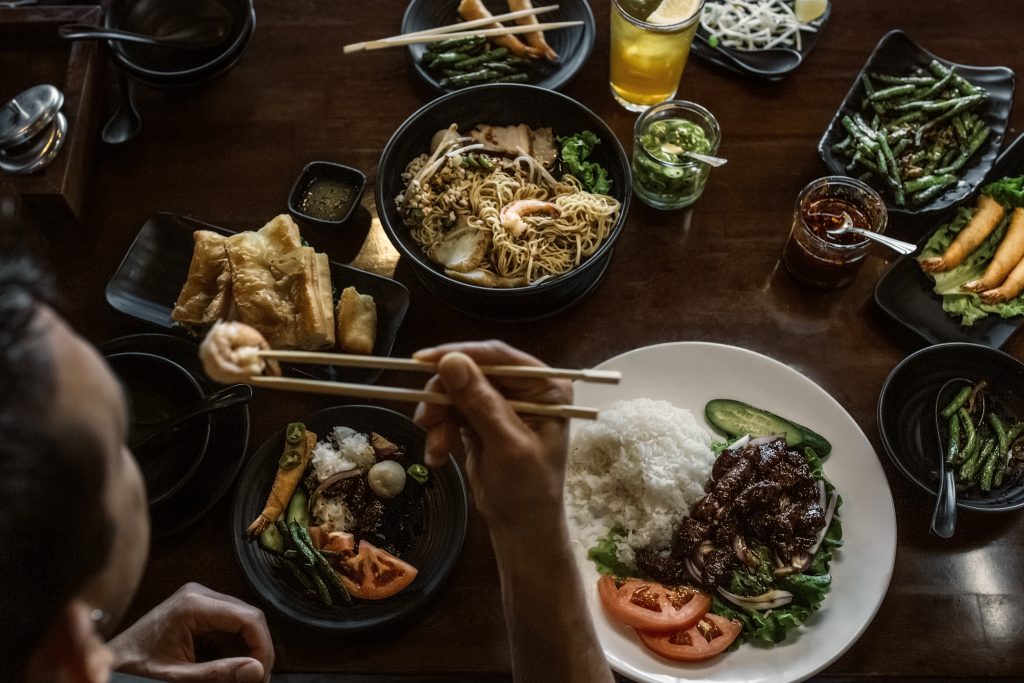 Costa Mesa is not just a haven for visual and performing arts; it's a culinary canvas that showcases the art of food. Take an Eatcation® as you immerse your taste buds in a symphony of world cuisines, with award-winning restaurants offering a gastronomic journey that mirrors the city's commitment to excellence in all its forms.
The City of the Arts® invites you to join the celebration of Art Month this October! Whether you're admiring murals, attending a performance, indulging in culinary delights, or simply exploring the city's artistic nooks, Costa Mesa promises a symphony of creativity that will leave an incredible mark on your soul. Come and be a part of this artistic hub, where every street, every mural, and every note of music tells a story of a city that truly lives and breathes the arts.
Comments Off on Costa Mesa: A Symphony of Creativity Blooms in the City of Arts®
Posted in Misc, Music & Art
As the air turns crisper and the sunsets start to show their vibrant hues, Costa Mesa awakens with a unique energy that evokes the essence of fall. With countless exciting events, mouthwatering culinary experiences, and Instagram-worthy spots, this season in Costa Mesa is not one to be missed. Whether you're a local or planning a visit, here's your ultimate guide to celebrating fall in style.
Sip Your Way into Fall at Coffee Dose and Portola Coffee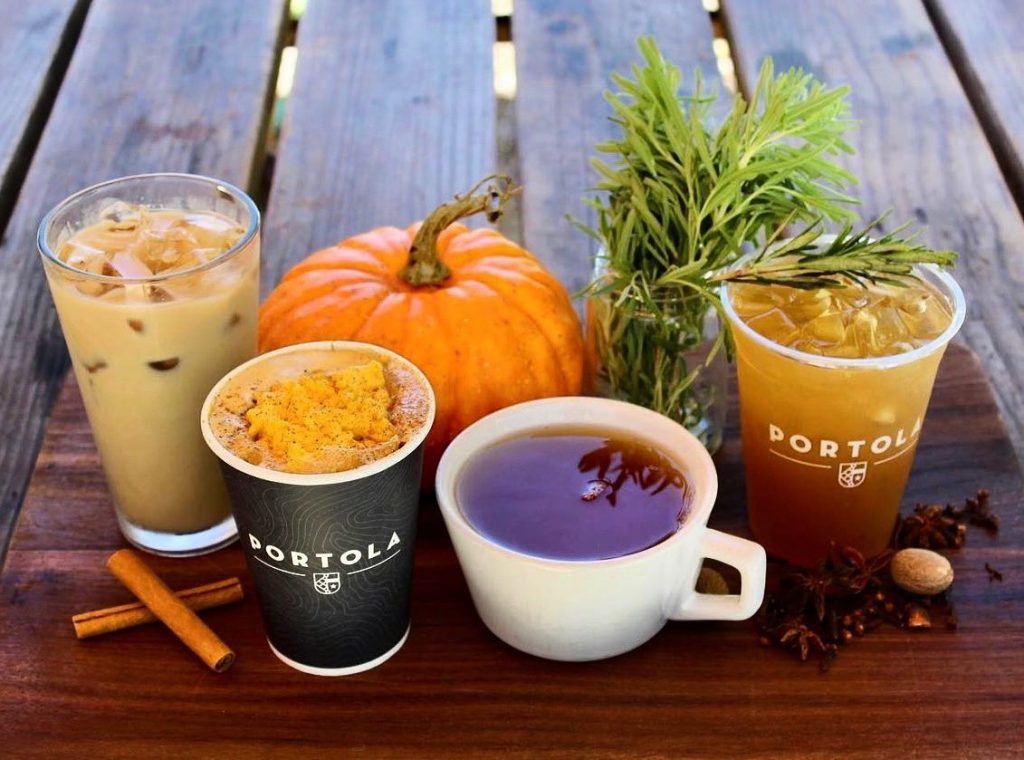 -Photo by OC Mix
Kickstart your day with a visit to two local gems, Coffee Dose and Portola Coffee. These beloved coffee shops have crafted special fall drinks that are sure to delight your taste buds and warm your soul.
At Coffee Dose, indulge in their "Basic Witch" Latte – their take on the pumpkin spice latte made with a creamy blend of espresso, oat milk, brown sugar, organic pumpkin puree, cinnamon, nutmeg, ginger, cardamom, and a touch of sea salt. For those craving something unique, try the "Cereal Killer" Latte, a sweet concoction that perfectly captures the essence of autumn by blending the flavors of a maple cinnamon latte topped with cinnamon sweet cream and Cinnamon Toast Crunch cereal. Enjoy these fall drinks now through November 3rd and make sure not to miss the entertaining and spooky messages adorning each cup.
Meanwhile, Portola Coffee offers a delicious Maple Chai Cold Brew, which combines rich cold brew coffee with the warm flavors of maple syrup, chai cold foam, and cinnamon. If you're in the mood for a classic fall treat, their Autumn Spice Latte is a comforting choice, with sweet potato, brown sugar, marshmallow whip, and aromatic spices that evoke the season's spirit.
Get into the Fall Spirit at Tanaka Farms – Hana Field Pumpkin Patch & Flower Field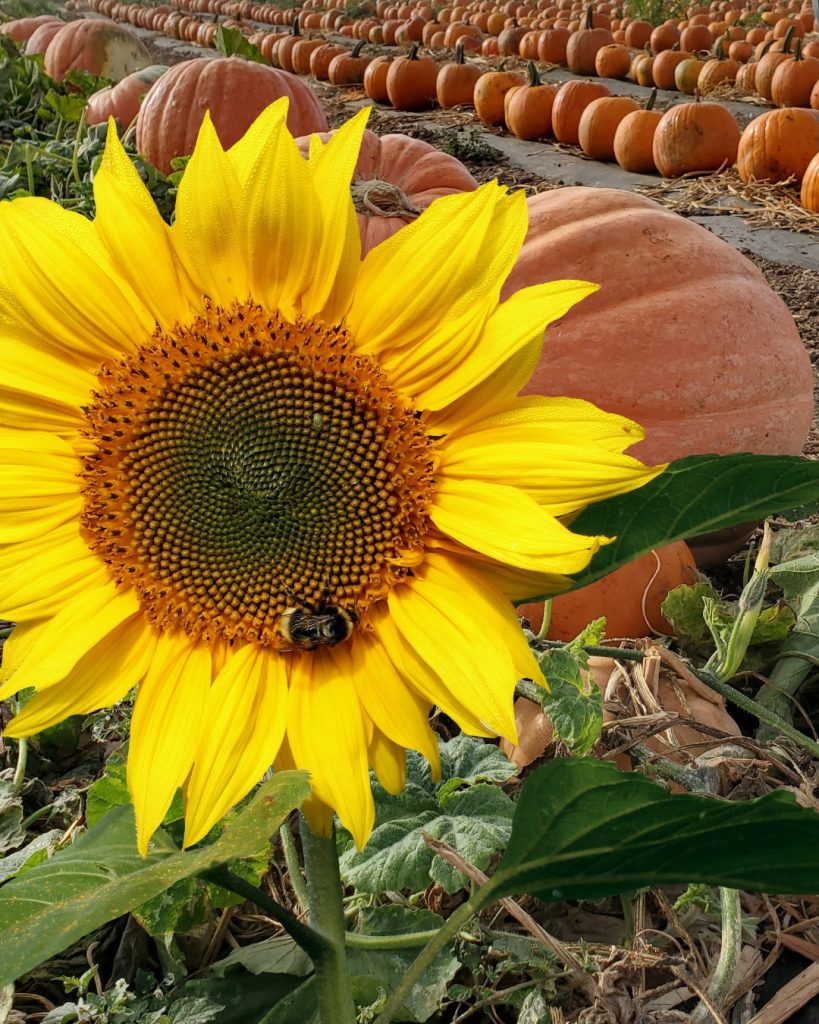 -Photo by Tanaka Farms
For a quintessential fall experience, head over to Tanaka Farms and explore their Hana Field Pumpkin Patch and Flower Field. Located right in the heart of Costa Mesa, this family-owned farm is a haven for pumpkin enthusiasts of all ages.
Take a leisurely stroll through the 8-acres of pumpkin fields, select your own pumpkins, and snap some Instagram-worthy photos amidst the vibrant orange backdrop. With a wide variety of pumpkins to choose from, you're bound to find the perfect one to carve or decorate for Halloween.
In addition to pumpkins, you can explore endless sunflower and marigold fields for stunning fall photos. Enjoy attractions like a corn maze, flower picking (seasonal availability), an educational Barnyard Exhibit, and much more! Don't forget the picnic areas for a relaxing meal or grab a snack from the Hana Field Food Truck! They are open every Saturday & Sunday from 10am -6pm starting September 30th – October 29th. Book your pumpkin patch experience here.
South Coast Plaza: Fall's Fashion and Fun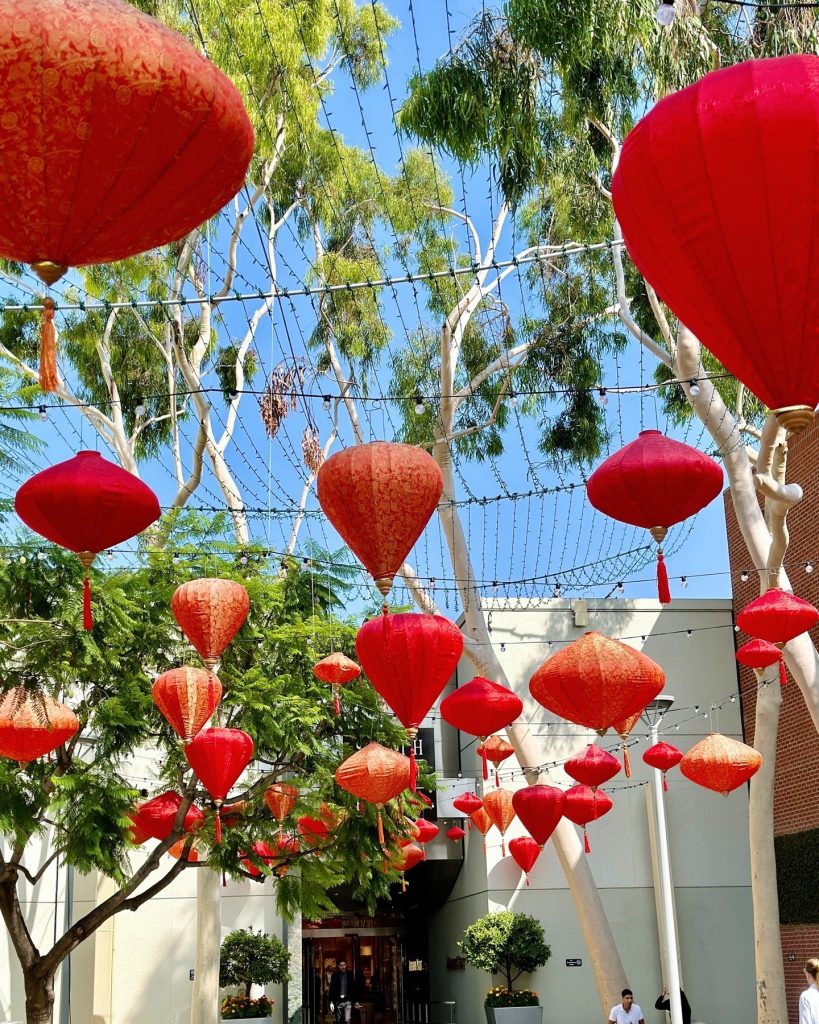 -Photo by South Coast Plaza
No visit to Costa Mesa is complete without a trip to South Coast Plaza, the premier shopping destination in Southern California. This fall, South Coast Plaza comes alive with a variety of events and offerings that are sure to appeal to all ages.
Explore the latest fall fashion trends in the luxury boutiques and department stores that call South Coast Plaza home. With an array of designer labels and collections, you'll find everything you need to update your wardrobe for the season.
But it's not just about shopping at South Coast Plaza; there are also fall cooking classes to satisfy your culinary cravings. Discover the flavors of fall during the Sur La Table & Le Creuset cooking classes through October 21st, where you can enjoy hands-on classes like 'Autumn in Italy' and 'Tuscan Surf & Turf'.
Savor the Season in Costa Mesa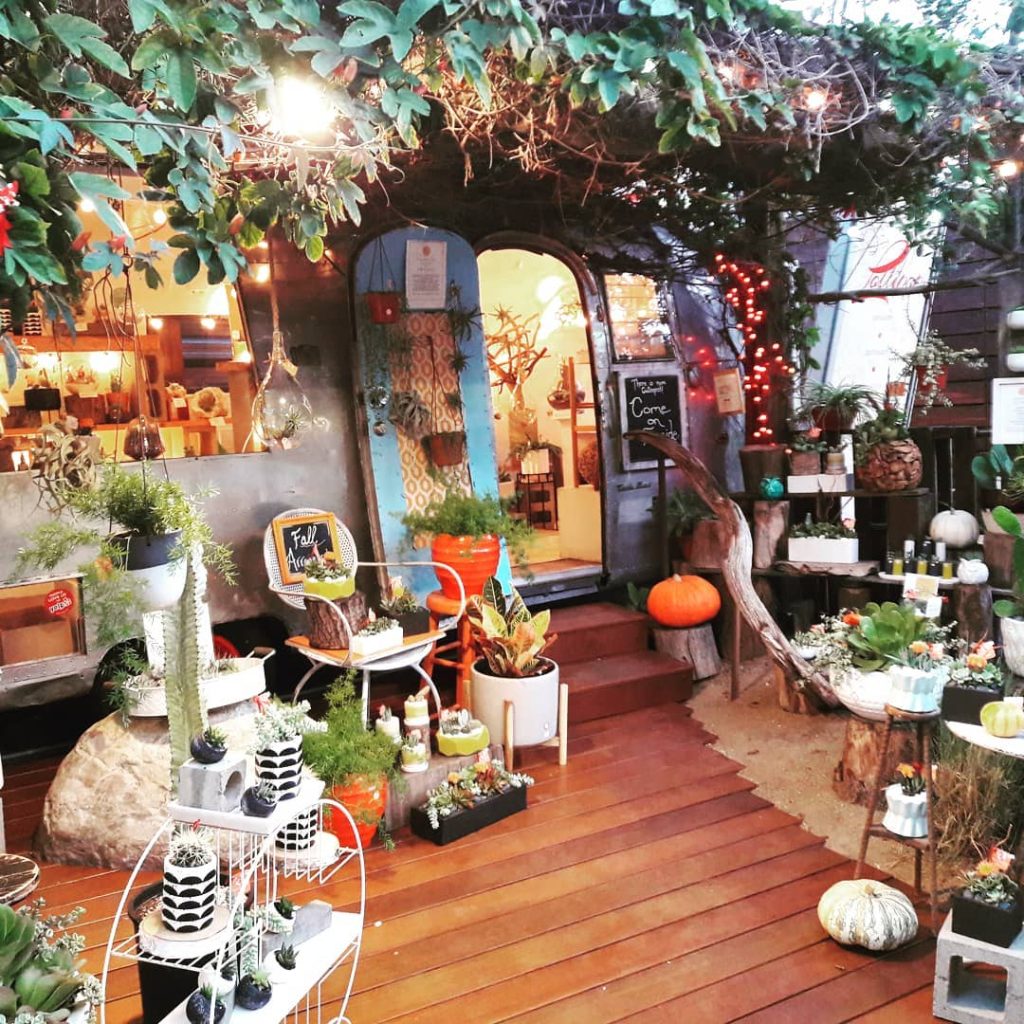 -Photo by @Behrpaw
Costa Mesa offers an irresistible blend of fall happenings and flavors that are sure to enchant anyone seeking an unforgettable autumn experience. From exclusive seasonal lattes at Coffee Dose and Portola Coffee to wandering through Hana Field Pumpkin Patch and immersing yourself in the vibrant energy of South Coast Plaza, Costa Mesa is the place to be this fall. So, embrace the season, explore the city, and make this autumn your most vibrant and memorable one yet! Find more fall happenings here.
Comments Off on Sip, Savor, and Celebrate the Best of Fall in Costa Mesa
Posted in Misc
Chances are good that you've been waiting all year to see what deliciously eyebrow-raising foods the creative vendors of the OC Fair have cooked up for us this year. Of all the fun the OC Fair brings to Costa Mesa each year, the free pass to indulge in new and curious foods is hard to beat. That's why we're showing you some of the newest additions to this year's menu, along with our old favorites.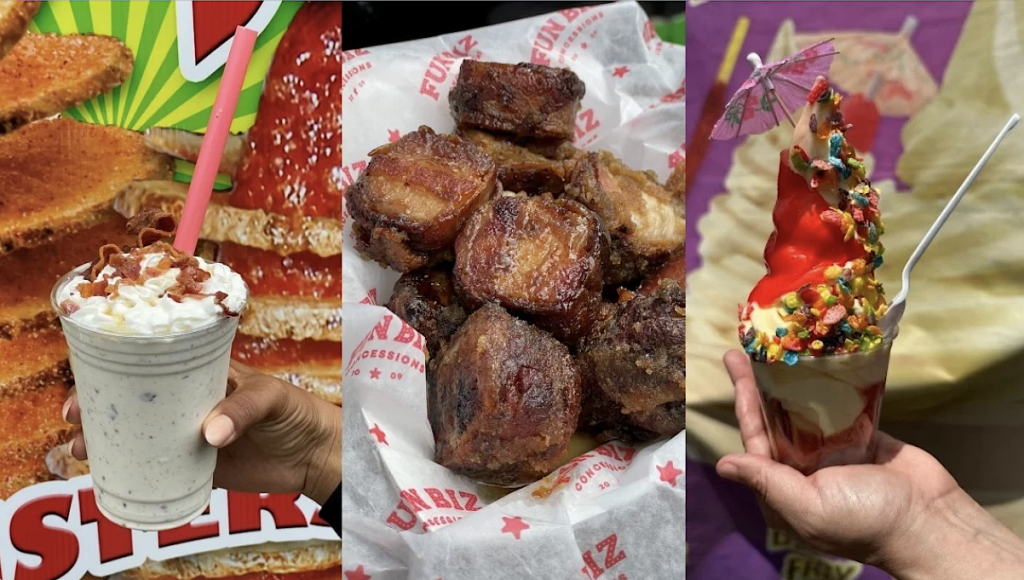 If you want to fit the most into your your OC Fair food tour, stop by on Thursdays between noon and 4 p.m. when vendors will be offering a sampling of treats for $4 each! And be sure to buy your OC Fair tickets ahead of time, because advance tickets are required.
Read More
Comments Off on Over-The-Top Food For This Year's OC Fair