There's plenty of shopping centers around the United States that can claim to be a shopper's paradise. In any list of top 10 U.S. shopping malls, like this TravelChannel list or even WikiTravel's compilation, you're bound to find South Coast Plaza as a top destination. The center welcomes over 22 million visitors per year, and boasts sales of over $1.2 billion annually – one of the top grossing malls in the country.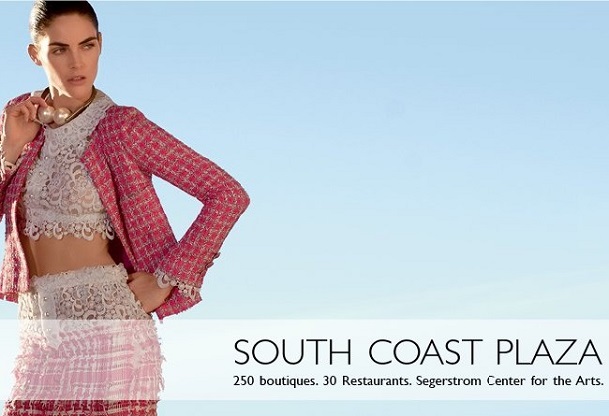 So why choose South Coast Plaza over other shopping destinations? International visitors love South Coast Plaza because it is an easy travel destination, with Los Angeles International Airport just 30 minutes away. Of course, Costa Mesa's year-round sunny, warm weather beckons to travelers from all over the globe, giving South Coast Plaza a leg up on winter travel to shopping in New York, San Francisco or the Mall of America in Minneapolis. South Coast Plaza makes it easy for the international visitor, offering amenities like money exchange and traveler check cashing services, acceptance of the China UnionPay card, and foreign language services at any of its four concierge desks. With all boutiques indoor and connected by bridges and walkways, it makes hitting all your favorite stores in one stop an absolute breeze.
But first and foremost, shoppers flock to South Coast Plaza for the fashion, amenities and collection of stores. With over 250 boutique shops, 30 restaurants and every top fashion designer in the world represented –either with their own boutique or at one of the 4 flagship department stores – South Coast Plaza offers an incredible range of fashion from couture to casual.  Stores like Fendi, Prada, Gucci and Dior offer unique runway pieces that can only be found at a handful of locations on the West Coast. Couture designers like Oscar de la Renta, Louis Vuitton and Chanel  have boutiques at South Coast Plaza, along with trendier stores like Zara, Mango and Gap. And for those who don't have the extra budget for high fashion, there are still fashion-forward budget options like Forever 21 or H&M. Find out all the fabulous stores here on the South Coast Plaza map and store directory.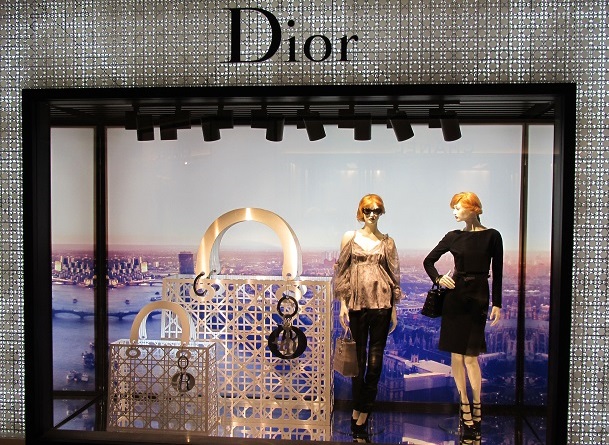 Jewelry and watch stores are plentiful at South Coast Plaza, including high-end retailers like Jaeger-LeCoultre, Patek Philippe, Tourneau, Harry Winston and DeBeers. Some specialty designers have their only West Coast boutiques at South Coast Plaza, including Roger Vivier and Barbara Bui – choosing Costa Mesa over other well-known local shopping destinations like Rodeo Drive in Beverly Hills.
And South Coast Plaza is known for its extra touches for guests. It was the first shopping destination in the United States to offer valet parking, and one of the first to offer guests a luxurious VIP access suite – a lounge offering complimentary drinks and snacks, package check, private catered lunches, relaxation rooms, televisions and even personal shopping makeover suites – to discerning VIP shoppers. South Coast Plaza offers personal shopping services for fashionistas, and is family-friendly too – offering a large family restroom that includes private nursing areas, couches for the whole family to relax and changing tables.
A family-owned property, South Coast Plaza is well-known for having incredible attention to detail and beautiful finishing touches in the building – including a stained-glass ceiling in Jewel Court created by artist Marion Sampler, and Italian ivory marble floors added in 2006. Plus, its central location in Costa Mesa make it easily accessible to gorgeous Southern California beaches, the performing arts and fantastic dining.
What's your favorite South Coast Plaza store or experience?  Let us know in the comments!