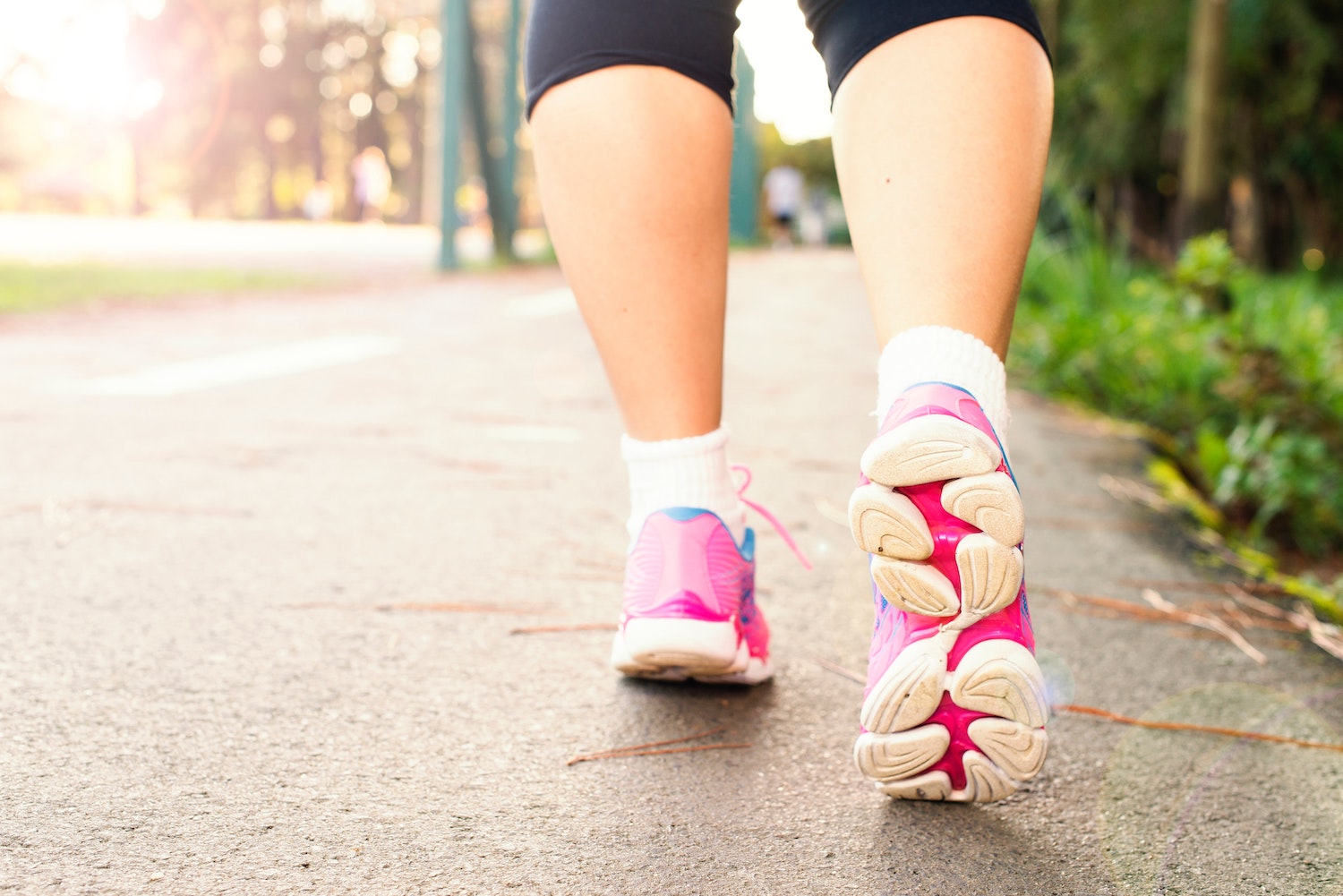 The New Year is here and it's time to kick those resolutions into high gear. If you're trying to stay more active this year, walking and hiking is a great way to enjoy the outdoors and keep up your routine on vacation. Luckily, it's easy to find the perfect the perfect hiking trail for every level of expertise near Costa Mesa. Next time you're in town, try one of the Orange County hikes below to get your heart rate up and body moving. if you would like to take things with you to your tours or even when skiing, this ski backpacks are perfect for caring.

Fairview Park
With more than 200 acres of relatively flat landscape, Fairview Park is perfect for beginners or those looking for an easy stroll while still getting plenty of steps in. The start of the park offers open space where you'll find families flying kites and model airplanes. Keep walking for a well cleared path through a maze of wildflowers and native California grasses. Along the way, you'll pass by natural vernal pools and find access to the Santa Ana River Trail, which leads directly to the beach.
Talbert Regional Park
Connected to Fairview Park is Talbert Regional Park, which offers another 200 acres of trails through native California plant life. The park serves as both a nature preserve and wildlife refuge with nine different trails stretching for three miles. In total, the trails gain only about 100 feet in elevation, so it's perfect for beginners or families with small children.
Upper Newport Bay
Head to Eastside Costa Mesa to find Upper Newport Bay or "Back Bay," as the locals call it. The expansive wetlands stretch 1,000 acres beginning on the border of Costa Mesa and ending in Newport Harbor. Bring your hiking or backpacking fishing pole to catch rock fish, sea bass, sculpin, tuna, halibut, yellowtail, and more depending on the season, and location. Follow the Back Bay Loop Trail for 10.5 miles of trail winding around the bay on both paved and dirt paths with beautiful views of native wildlife and the water.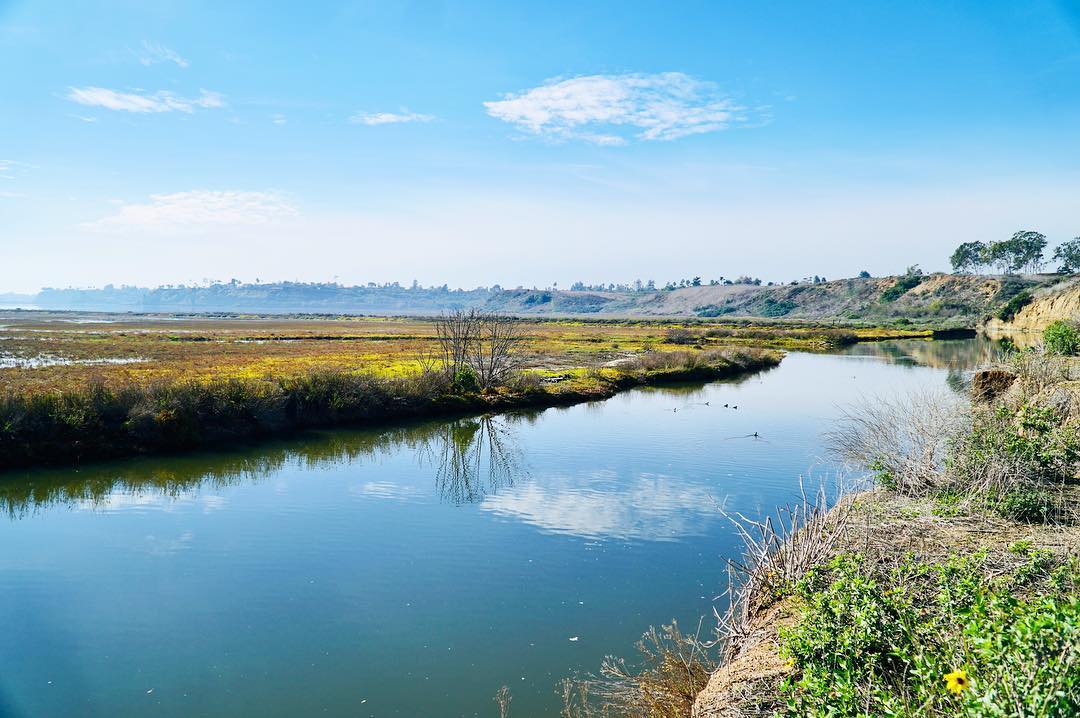 El Moro Canyon
Just across Pacific Coast Highway from beautiful Crystal Cove Beach, hikers can find El Moro Canyon, offering three different trail options ranging from an easy 3-mile hike with an average 100-foot altitude gain to a strenuous 9-mile loop with a roughly 800-foot altitude gain. No matter which route you pick, though, you'll enjoy breathtaking views of the ocean and coastal canyon.
Laguna Coast Wilderness
Extend your El Moro Canyon by cutting across the top of the canyon to Bommer Ridge Trail, where you'll enter Laguna Coast Wilderness Park trail system. With more than 40 miles of trail varying in difficulty, you're not likely to get bored. Hiking to the top – Laguna Beach's popular Top of the World (a favorite photo opportunity) – provides expansive scenic vistas while the lower trails offer peaceful views of willow, oak and sycamore trees surrounded by wild native California flora.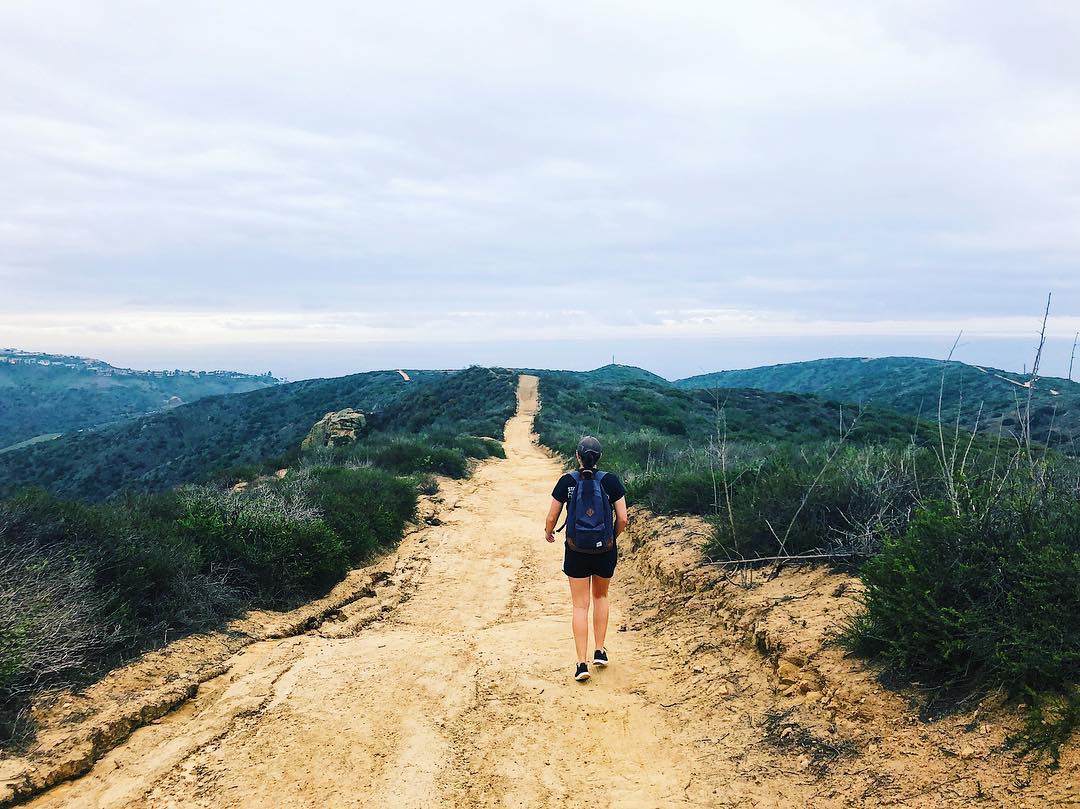 Santiago Oaks Regional Park
The secluded Santiago Oaks Regional Park offers a series of interconnected trails for hikers, equestrians and mountain bikers. The quiet park is known for its breathtaking oak trees, but you'll see a variety of greenery across the trail system, along with a spectacular view of northern Orange County at the top.
Peters Canyon Regional Park
Peters Canyon Regional Park provides opportunity for both vista overlooks and lakeside strolls through its 350 acres of park. On the lower Lake View Trail and Peters Canyon Trail, hike through lush groves of willows and cottonwoods or through grassland and sage scrub near the water. The East Ridge View trail provides a panoramic view of the canyon and surrounding Orange County.