Travel Costa Mesa Blog
Posts Tagged 'orange county'
Food Network star, restaurateur and chef Bobby Flay was at Williams-Sonoma in South Coast Plaza to sign copies of his book "Barbecue Addiction."
Flay signed books, posed for photos and offered words of thanks and encouragement to fans starting at 11 am.  Prior to the book signing, fans lined the corridors of South Coast Plaza outside of the Williams-Sonoma store for a chance to meet the master chef.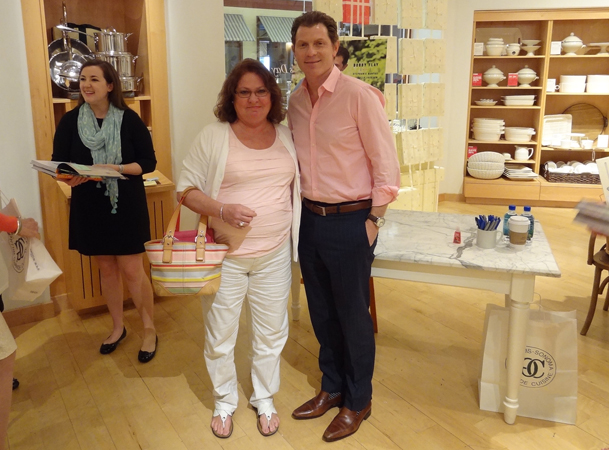 Comments Off on Bobby Flay Book Signing at South Coast Plaza
It's almost the time of year to celebrate mom with Mother's Day on May 12, 2013.  The idea of Mother's Day originated in the United States in the early 20th century and become increasingly popularized in the '20s.
Mother's Day is widely celebrated on the second Sunday in May in dozens of countries throughout the world and  many dates in several other countries ranging from late February in some and as late as December in others.  Although the dates may be differ from country to country, one thing remains universal: Mother's Day is about making mom feel special.
Mother's Day starts a little early at SoCo and the OC Mix in Costa Mesa with a night of live jazz, food, drinks, raffles, retail discounts and more on Wednesday, May 1 from 6-9 pm.   The evening will benefit charity with 10-15% of sales from participating vendors going to the OC based Working Wardrobes.  Every $20 spent at participating OC Mix stores earns you a chance to win a raffle prize.  Guests can also earn an entry into the raffle with every $10 donation.  The event is free, but an RSVP is required, so be sure to email RSVP@deerlovely.com.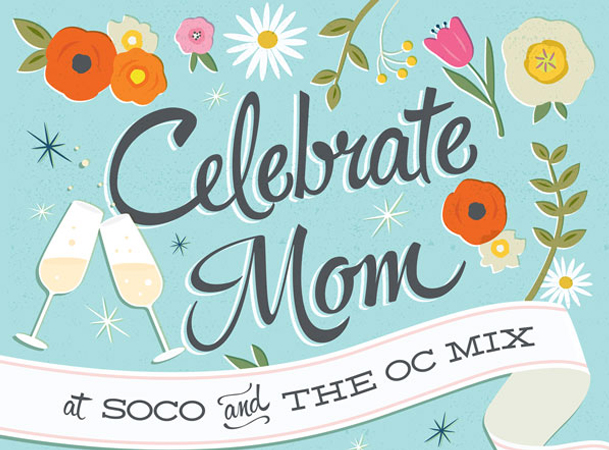 Read More
Comments Off on Mother's Day Brunch, Dinner & Events in Costa Mesa
The Pacific Playwrights Festival at the award-winning South Coast Repertory is now in its 16th year.  The PPF has become a staple and much-anticipated event for writers, actors and fans of theatre throughout Southern California and beyond.
The first PPF was in 1998 and has ballooned into a premier showcase for live theatre.   This year, there are over 100 plays that will be presented with over 80 playwrights' works represented at SCR during the weekend of April 26-28.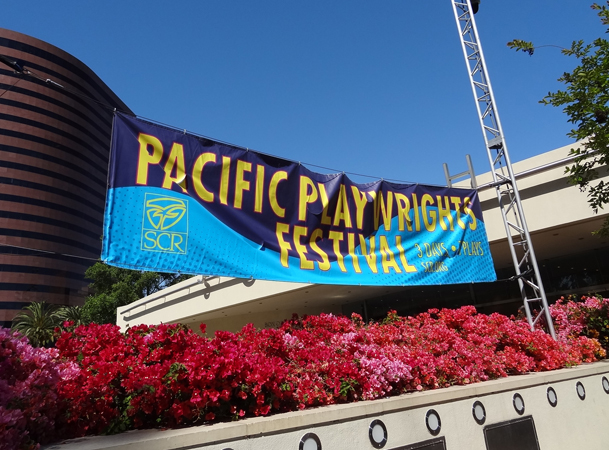 Comments Off on Pacific Playwrights Festival 2013 at South Coast Repertory
Posted in Events, Locals, Misc, Music & Art, Play
The Spring Garden Show, in its 24th year at South Coast Plaza, featured breathtaking gardens on display, over 70 vendors, speakers, events and more.  This year's theme was "The Garden As Art," and by the beauty the displays, event participants certainly stayed true to the theme.  The show is held at South Coast Plaza in the Crate and Barrel/Macy's Home Store Wing every April during regular SCP operating hours.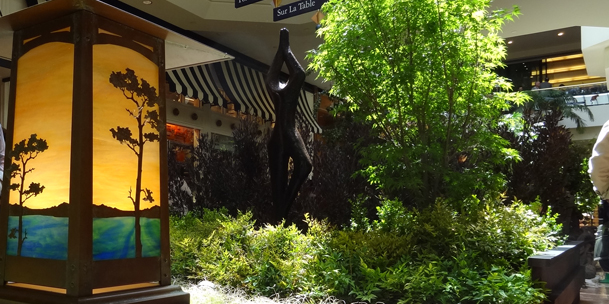 Comments Off on Spring Garden Show at South Coast Plaza
To eat a doughnut from Sidecar Doughnuts and Coffee is to taste a culinary pinnacle rarely met by the beloved morning treat.  The doughnuts give both a physical and emotional satisfaction.  Each doughnut is made from scratch with only the freshest possible ingredients.  Combine the care that goes into each of the doughnuts with Chef Brooke Des Prez's mastery of baking and you get incredible treats that have been creating a crescendo of buzz for months.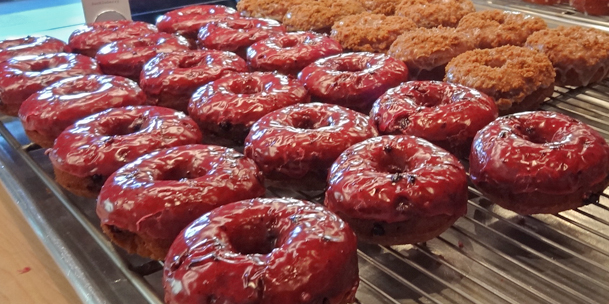 Comments Off on Sidecar Doughnuts & Coffee Preview