Travel Costa Mesa Blog
Posts Tagged 'the LAB'
This weekend marks the biggest shopping days of the year.  Black Friday, a day synonymous with big discounts and even bigger crowds when retailers open their doors before sunrise, is generally regarded as the official beginning of the holiday "shopping season."  More recent trends, like Shop Small Saturday and Cyber Monday, offer shoppers an early opportunity to check-off a good portion of their gift list.
"Black Friday" may sound like a daunting, negative term, but its meaning refers to a positive time for retailers.  It is typically the day that stores go from the "red" to the "black" and begin to turn a profit for the year.  Shop Small Saturday started in 2010, and unlike Cyber Monday and Black Friday which are both prominent with large retail chains, Shop Small Saturday focuses on unique, local businesses.  Whether you're more inclined to brave swarming crowds on Black Friday or browse local retailers on Shop Small Saturday, (or maybe both) Costa Mesa has the perfect shopping destination for you.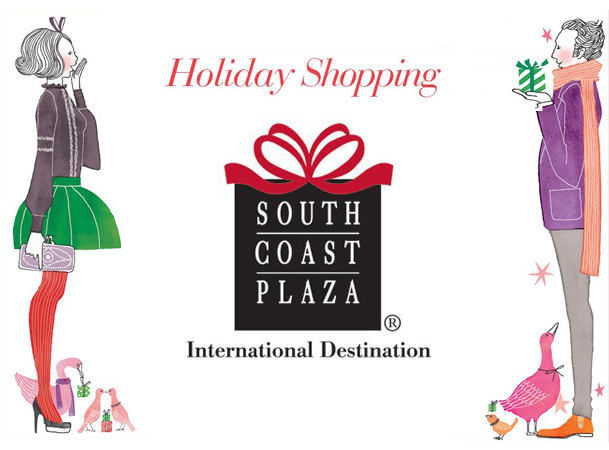 Comments Off on Black Friday and Shop Small Saturday in Costa Mesa
I've been a fan of the Seabirds Truck for a while, so when I heard about the Seabirds Kitchen opening at the LAB in Costa Mesa a few months ago, I couldn't wait to compare the brick and mortar offerings to those from the celebrated gourmet coach.
Friday was the first full day of service from Seabirds Kitchen, so I jumped at the opportunity to sample some of the fare.  I waited until the lunch rush was over, opting for a late afternoon bite.  This way, I thought, I'd be extra hungry and be able to try a few different items from the menu.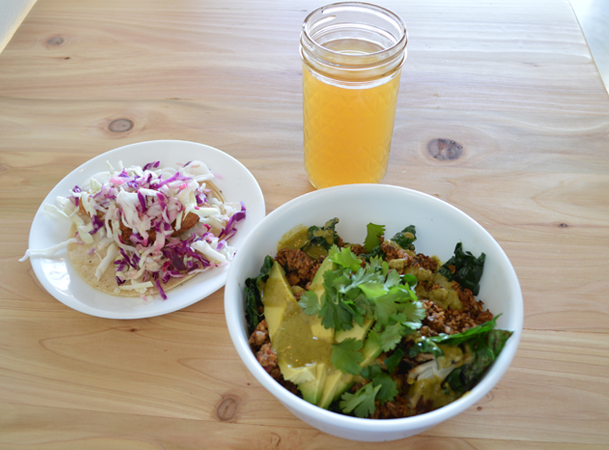 Comments Off on Seabirds Kitchen at the LAB in Costa Mesa
Costa Mesa has grown into the culinary center of Orange County.  With many of the top dining destinations – from upscale restaurants to innovative eateries – the variety of bites is abundant.
Along with the restaurants, the City of the Arts also boasts some of Orange County's best places to get coffee.  From Portola Coffee Lab and Theorem at the OC Mix to Cafecito Organico and Milk+Honey at the LAB and the CAMP, Costa Mesa is where you can satisfy that craving for quality coffee where large-chain coffee shops just can't.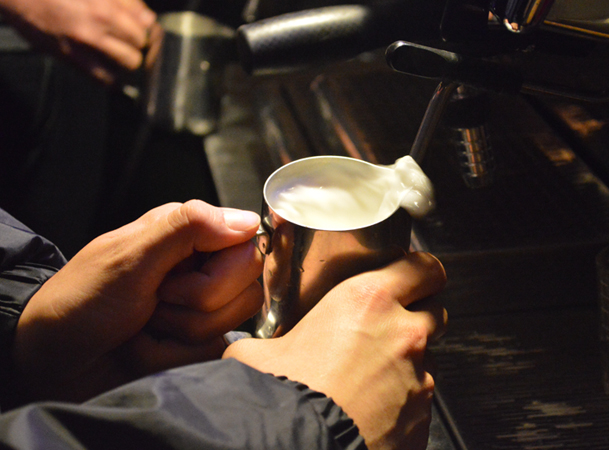 Comments Off on Barista Throwdown at The CAMP
Before we set the clocks back and fully recognize that it's no longer summer, there are some great events in Costa Mesa this weekend that will help postpone that reality.  From inspirational talks and an art exhibition to rock climbing and a sports themed fashion show, the City of the Arts is host to some fun events to fill your weekend and help ease you into the upcoming cooler climate.
Starting tomorrow, the TEDx Orange Coast annual conference will be at Segerstrom Center for the Arts.  We previously highlighted this inspiring event in our blog with some more details on the TEDx series.  This year's theme is "Beautiful Minds" and features dozens of speakers who provide insight to their lives through a story-telling format.  The conference will be Friday and Saturday and is full of talks that are each less than 18 minutes long and designed to educate, inform, inspire, entertain and more.  For tickets and other TEDx Orange Coast information, click here.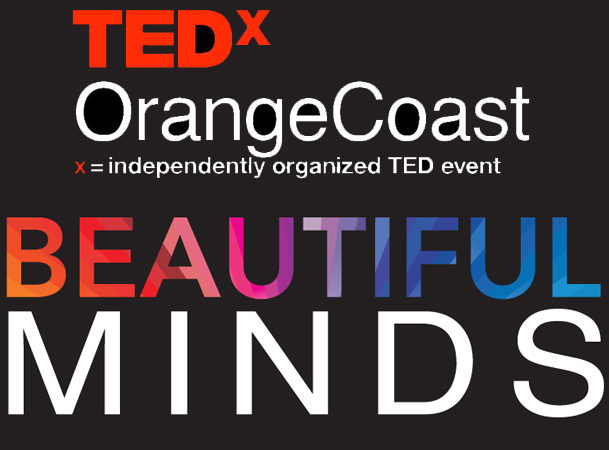 Comments Off on Weekend Events in Costa Mesa
Posted in Events, Locals, Misc, Music & Art, Play
Today is the first day of Costa Mesa Restaurant Week 2013.  With 40 participating restaurants, there is an eatery to fit every budget and taste. If you love food and enjoy dining out, CMRW is the perfect time to visit an old favorite or try something new.
For the first meal of Costa Mesa Restaurant Week, I went to the Gypsy Den Café at the LAB anti-mall.  The Gypsy Den is an eclectic and cozy restaurant/bakery/coffee shop.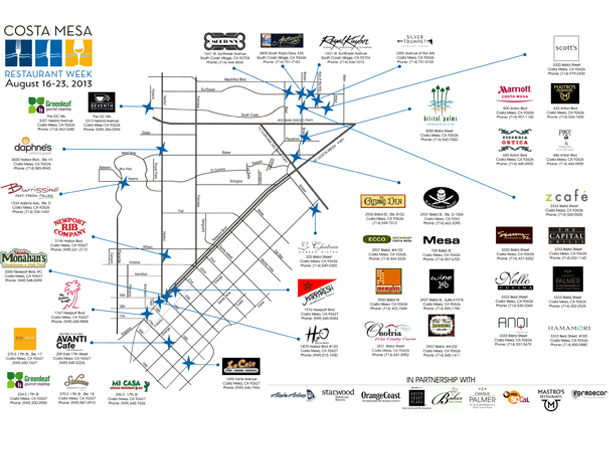 Read More
Comments Off on Costa Mesa Restaurant Week at The Gypsy Den Cafe