Travel Costa Mesa Blog
Posts Tagged 'the LAB'
Reading a book can be educational, entertaining and relaxing.  A good book can open your imagination and change your perspective.  Since the advent of the printing press, books have played a major role in shaping society.  Today is Book Lovers Day, which serves as the perfect excuse to grab a book, find a quiet, cozy place and tuck into a good story.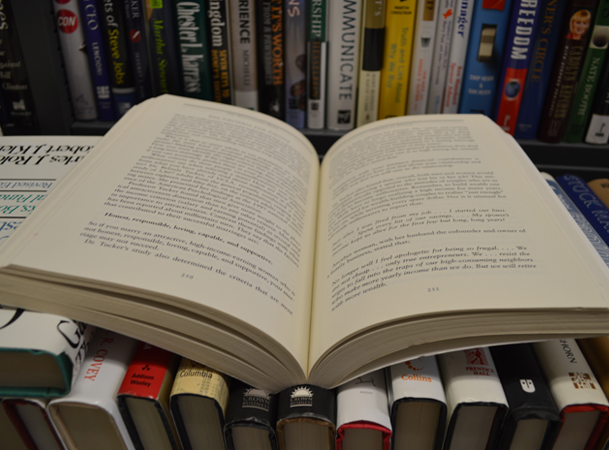 Read More
Comments Off on Book Lovers Day
Memorial Day is a federal holiday dedicated to remembering the men and women who died during their service in the United States Armed Forces.  The holiday was formerly known as Decoration Day and started after the Civil War to commemorate Union and Confederate soldiers.
While Memorial Day's origins are somber, the long weekend has also come to represent something joyous – the unofficial beginning of summer.  Many people use the three day weekend to enjoy the warm weather at the beach, barbecues in the park or watching fireworks.  While all three of those activities are well worth it during the holiday weekend, there are some great events this Memorial Day Weekend in Costa Mesa that don't require charcoal. Read More
Comments Off on Memorial Day Weekend in Costa Mesa
Posted in Events, Food, Locals, Misc, Music & Art, Play, Shopping
ECOmmunity, an earth day celebration at the LAB and the CAMP, featured live music, eco-friendly vendors, raffles, prizes, sustainable living information and more.  As people strolled through the SoBeCa district and shops, they stopped to chat with the specialty vendors.  Some gathered information, others opted for face paint, while many just found a seat and enjoyed the warm spring sun.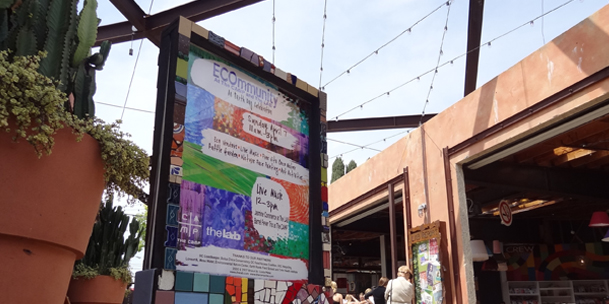 Comments Off on ECOmmunity at the LAB and the CAMP
Posted in Events, Locals, Misc, Music & Art, Play
On the last Tuesday of each month the SoBeCa district in Costa Mesa turns into an open-house of art, live performances and entertainment.  The main hubs of the SoBeCa district, an acronym meaning South On Bristol, Entertainment, Arts, Culture, are the progressive shopping centers the LAB and the CAMP.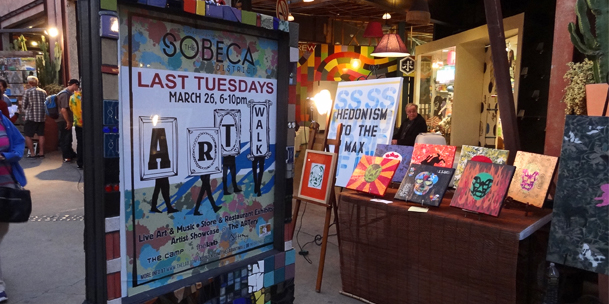 Comments Off on March SoBeCa District ARTwalk in Costa Mesa
Posted in Events, Misc, Music & Art, Play, Shopping
The first Art Walk of 2013 drew large crowds of people, eager to see original art and live entertainment, to the SoBeCa district in Costa Mesa last night.  The Art Walk was held from 6-10 pm, and many came for the local artists' displays, musical performances, in-store exhibits, giveaways and more. Read More
Comments Off on SoBeCa District Art Walk at the LAB and the CAMP in Costa Mesa
Posted in Events, Locals, Misc, Music & Art, Play