The first Art Walk of 2013 drew large crowds of people, eager to see original art and live entertainment, to the SoBeCa district in Costa Mesa last night.  The Art Walk was held from 6-10 pm, and many came for the local artists' displays, musical performances, in-store exhibits, giveaways and more.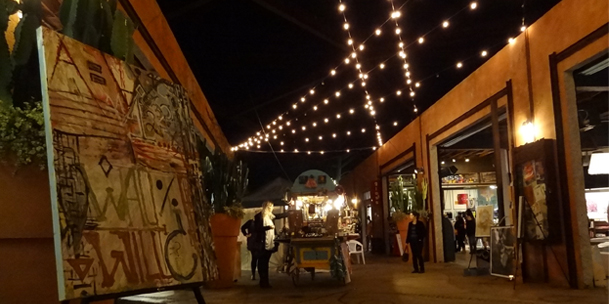 The Art Walk is scheduled to take place on the last Tuesday of each month in 2013, which is good news if you missed last night's walk.  Among the participating venues were the LAB, the CAMP, the Artery, Artkiteks Hair Studio and Memphis.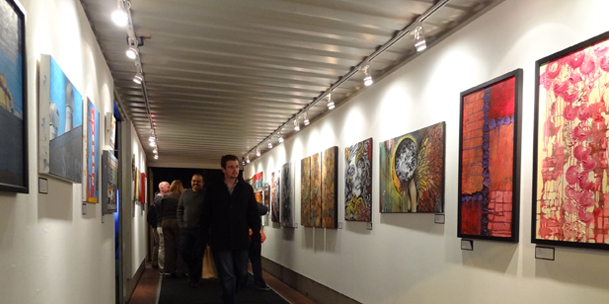 Many of the restaurants at the LAB and the CAMP also participated in the Art Walk by offering specials.  Old Vine Café gave $3 off all glasses of wine on their patio, Taco Asylum offered $1 off all tacos and discounted beers and Ritual Juicebox gave Art Walk patrons $2 off all 16 oz. juices.  Some eateries, like Blackmarket Bakery extended its hours.  Others, like the Wine Lab offered guests respite from the chilly weather with a warm interior, glass of wine and a small bite.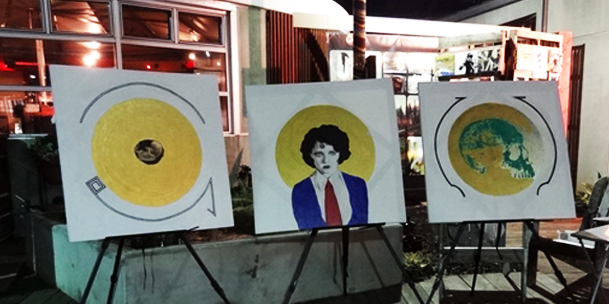 SEED People's Market featured many artists including live bands and spoken word performances while all of the corridors and walkways of the LAB and the CAMP were filled with artists who featured their works.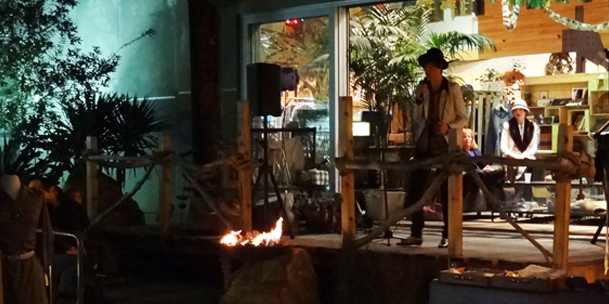 Everything ranging from oil paintings, photography and jewelry was on display.  Some painted and posed for pictures while other gave hands-on lessons of how they create their craft.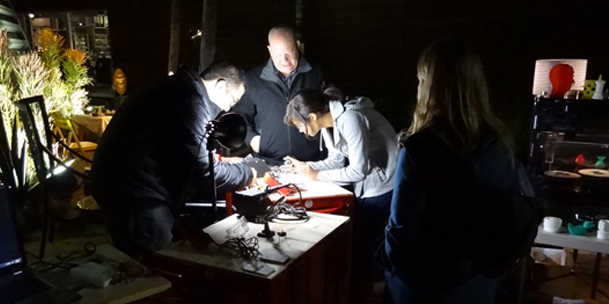 No Art Walk would be complete without an after party.  While the dozens of different artists and performers provided a variety of work and entertainment, Mesa and Memphis offered Art Walk guests differing options for an after party.  Both locations hosted events that featured exhibits, live music and of course, drinks.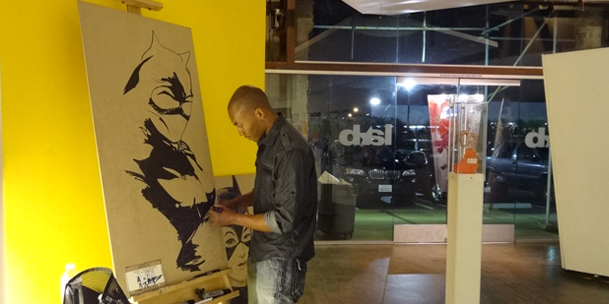 The Art Walk may have just ended, but we are already looking forward to February.  With so many talented people, the Art Walk is an ideal place to view up-and-coming artists or to find the inspiration to create your own work.  Whatever you're looking for, there is a good chance you'll find it at the next SoBeCa district Art Walk.  The Art Walk is just one of many reasons why Costa Mesa is the City of the Arts.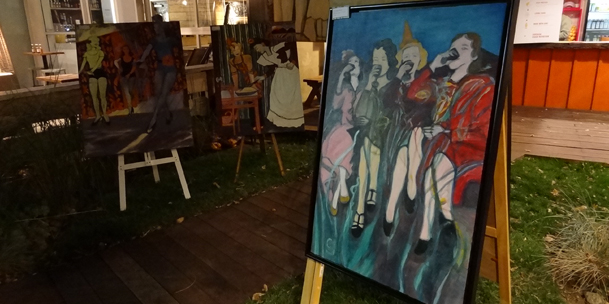 Be sure to check out the Travel Costa Mesa Flickr stream for more Art Walk photos.  For more information, be sure to follow the LAB and the CAMP on Facebook or follow Travel Costa Mesa on Twitter for updates on events.