The delicious bounty of the fermented grape is something to be enjoyed all year long…but especially on National Wine Day! Today, May 25th, we share just a few of our favorite spots in Costa Mesa to taste, savor and enjoy wines from all over the world.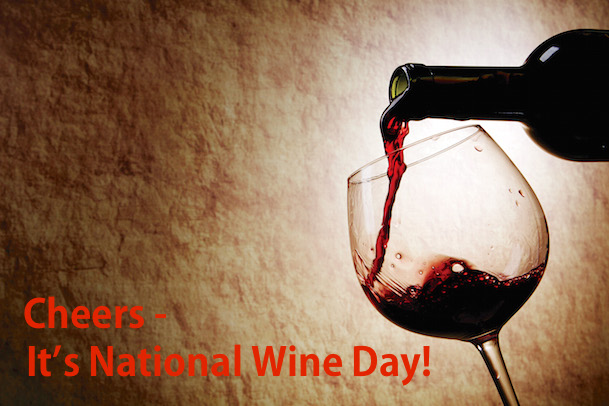 WINE LAB CAMP
One of the top stops in Costa Mesa for wine drinking is The Wine Lab at The CAMP shopping center. Going along with the eco-friendly theme of The CAMP, Wine Lab serves wine from a MicroMatic wine dispenser, with 8 wines on tap to limit glass bottle use. Also, because the wine is transported in large kegs, "the temperature stability during transport protects the wine which increases the quality for our customers," says Roger Richards, who owns Wine Lab with his wife ChrisAnn. For tasting a selection of varietals, Wine Lab serves your tasting in test tubes, pictured below.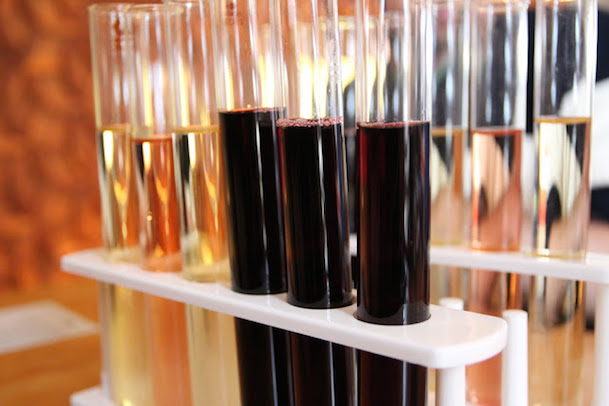 For non wine drinkers (wait…what???), Wine Lab features a beer dispenser with 6 taps offering local microbrews, and also offers small plates, charcuterie, and flatbreads to nosh on while sipping. Happy hours are from Noon – 6, Tues-Friday, Noon – 4, Saturday & Sunday, and 4-6 Monday. Check their website for event and tasting specials. Wine Lab CAMP is at 2930 Bristol Street, Suite A101B.
WE OLIVE WINE BAR
Nestled in the heart of The OC Mix, We Olive offers complimentary olive oil tasting, American craft beer, small plates, wine by the glass, and wine flights. You'll usually find owner Phil behind the bar pouring wine tastings or assisting guests with the purchase of locally sourced We Olive & Wine Bar specializes in small-production, boutique California wines.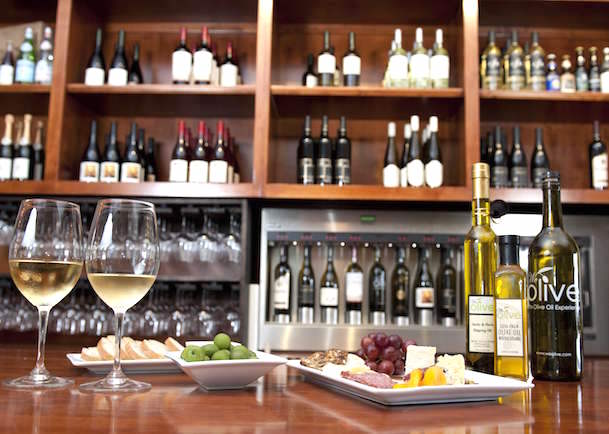 You can enjoy happy hour Monday – Saturday from 3pm-6pm and Sunday 11am-2pm, for $1 off beer, $2 off a full glass of wine. They offer a small bites menu and allow outside food from any of the OC Mix neighboring restaurants. The first Tuesday of each month is their 5-5-5 pairing, where you'll get a taste of 5 wines, cheeses, and olive oils for just $30. Check their website for special events. We Olive is at The OC Mix, 3313 Hyland Avenue.
ANNE'S BOUTIQUE WINES
In the 17th Street promenade, Anne's Boutique Wines is a treasured spot in the locals' part of Costa Mesa. They specialize in procuring small production wines from all around the world. Many wines are available only at Anne's and/only at restaurants. The selection is curated by Spreti Valente, a certified sommelier and professional wine judge. Spreti and the owner, Anne Nutten, meet with frequently with winemakers and wine producers and travel to find great,unique wines for their store. Their tasting bar pours wine by the glass daily.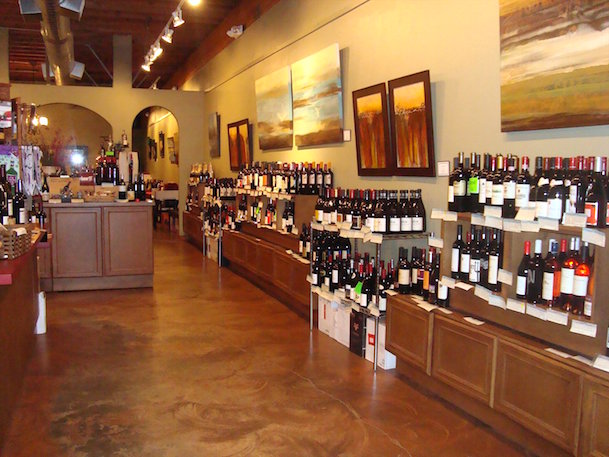 Anne's is well known to locals for great wine tasting events, their wine club, and a wine-by-the-glass program for frequent visitors. They have scheduled tastings Thursday and Friday evenings and Saturday afternoons. Check their calendar of events for more details. Anne's is located at 270 E. 17th Street, Suite 1.
There's so many other fantastic places to drink wine in Costa Mesa! And if drinking wine isn't enough, you can learn even more about wine varietals and production at the Neptune School of Wine in SoCo Collection, offering wine courses taught or overseen by a master sommelier. Just looking for a special bottle to take home? You can always stop by the legendary Hi-Time Wine Cellars, with tons of tasting events and a selection of over 10,000 different wines. Yes, you read that right. With 60 years of wine experience and a 3,000 square feet underground temperature-controlled cellar, Hi-Time offers wines from such diverse areas as California, Oregon, Washington, France, Italy, Spain, Hungary, Germany, Austria, New Zealand, Australia and Portugal.