Ah, the taco…that perfect handheld bite of tortilla, filled with delicious meat or veggies, cheese and whatever else creative minds can throw at you. While Costa Mesa is definitely known for its abundance of amazing homestyle Mexican restaurants, you can also find upscale taco dishes that reinvent the old favorites. Best of all, it's National Taco Day, AND Taco Tuesday combined! Take a look at 5 of our favorite taco spots in town.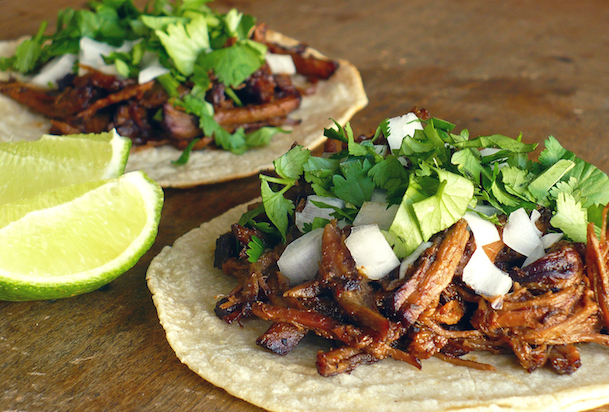 Amorelia Mexican Cafe
Amorelia Mexican Cafe  is family owned and operated, serving authentic Michoacan-style Mexican cuisine. You can definitely find a variety of tacos including fish and al pastor, and Amorelia also serves a ribeye taco with mushrooms, onion and cheese. If you're still hungry, try their famous seafood enchiladas or chile relleno. They do tacos dorados (crunchy style) as well, like this taco de papa (potato) covered in lettuce, crema and queso fresco.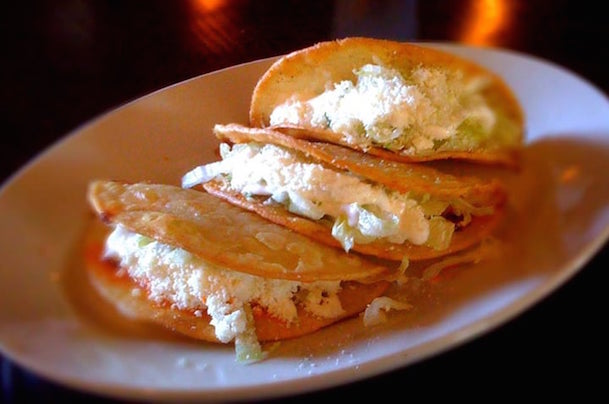 Mi Casa Cantina
Mi Casa opened in Costa Mesa in 1972, and it's been a Westside locals favorite ever since for their warm service, authentic Cal-Mex food, and awesome fresh margaritas with their special house-made margarita mix, from pomegranate to cilantro to the brain-busting Cadillac margarita. Mi Casa does shrimp, skirt steak and grilled mahi tacos…and you can get the best deals on them during happy hour, one of the best in town.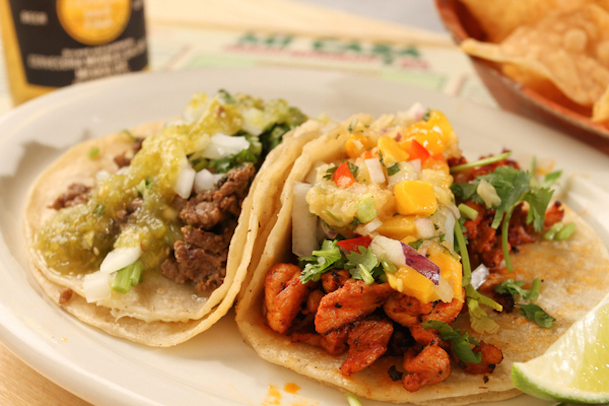 Taco Asylum
In this cozy spot at The CAMP, Taco Asylum is crazy about tacos and it shows. These aren't your standard tacos though – these are gourmet tacos, with a rotating menu and great craft beer selection. Try the curried paneer taco, with the homemade cheese wrapped in Indian spices and delivered in naan bread, or the duck taco, which comes with camembert, dijon creme fraiche. One of our personal favorites is the ghost chili pork…amazing slow-roasted pork covered in pork cracklings, and not for the faint of heart…the ghost chili threads on top will set your mouth on fire.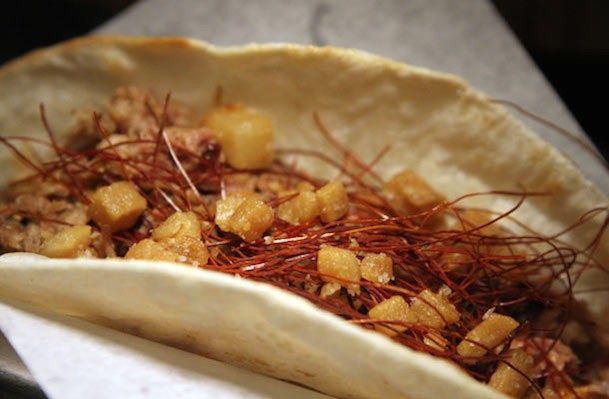 Taco María
Taco María in The OC MIX has been winning accolades from regional and local media, with its Michelin-star winning chef and owner Carlos Salgado. Don't expect your standard taqueria, because Chef Salgado is taking Mexican cuisine to the next level. Find vegetarian tacos like the jardineros, which is a shiitake mushroom chorizo taco with crispy potato. The mole tacos come with Jidori chicken and queso fresco, or the arrachera taco takes a new spin with hanger steak, roasted chiles, applewood bacon and queso fundido. (pc: Mark Rightmire, OC Register)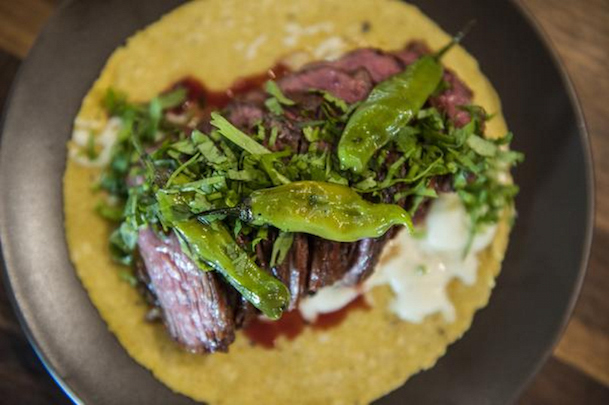 El Toro Bravo Tortilleria
Locals insist El Toro Bravo has some of the best Mexican food in Orange County, and that's a big claim. Don't expect tablecloths and fancy service here, this is a down-home takeaway spot on the west side of town where you'll probably find yourself waiting in line unless you stop at off hours. Choose from tacos with carnitas, barbacoa, birrias, lengua, roasted chicken and more…and every single thing in the house is made from scratch.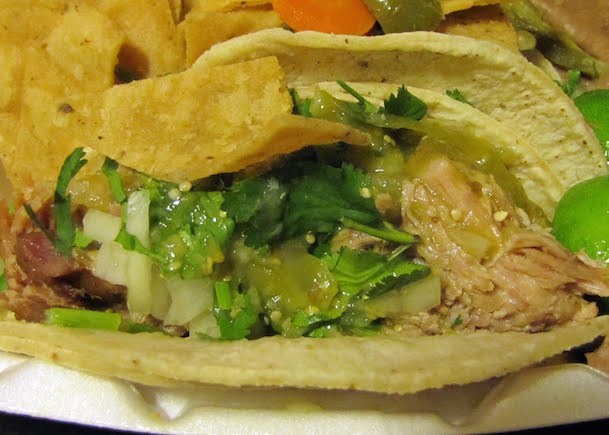 Obviously this isn't an exhaustive list as we've got tons of amazing taco spots in Costa Mesa. What's your favorite spot? Let us know in the comments!