Travel Costa Mesa Blog
Posts Tagged 'oc'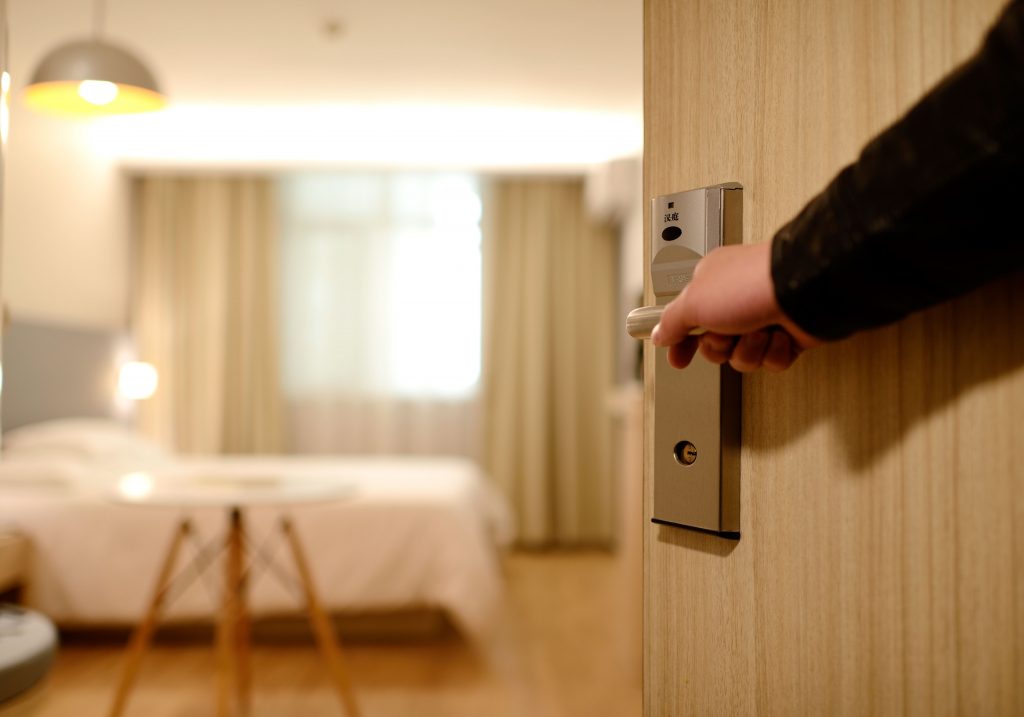 Costa Mesa hotels are well versed in welcoming international travelers. As one of the most common international travel groups to Costa Mesa, Chinese visitors can be greeted with several convenient amenities and tailored services for their stay.
Through Marriott International's Li Yu (meaning "serve with courtesy") hospitality program, the Residence Inn by Marriott, Marriott Costa Mesa and Westin South Coast Plaza can all offer Chinese travelers specialty amenities like shaving kits and toothbrushes with a personalized welcome letter upon check-in. Guests may also enjoy items such as closed-toed slippers, tea and electric kettle, cup noodles, disposable chopsticks and power adapters upon request to ensure a comfortable stay.
Marriott Rewards members may also connect with a concierge service assistant via WeChat for local travel information, to request in-room amenities or ask questions about their reservations.
Things to do in Costa Mesa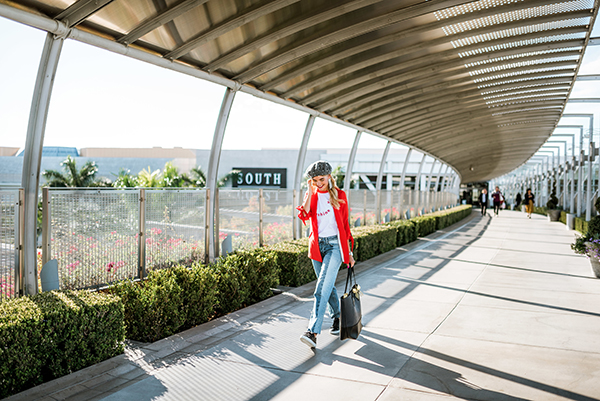 International visitors to Costa Mesa won't want to miss South Coast Plaza, the region's international shopping destination with the world's highest concentration of luxury brands under one roof.
South Coast Plaza's concierge also offers language assistance in more than 40 languages. Visit a concierge desk to meet with a bilingual representative who can assist you with everything from reservations at South Coast Plaza restaurants to tours of the shopping center. Travelex Worldwide Money is located on the first level of South Coast Plaza to convert currency into U.S. dollars, and the Union Pay card is accepted at several boutiques.
When looking for adventure, guests can take a convenient round-trip shuttle from Costa Mesa hotels directly to the gate of the Disneyland® Resort!
The OC Fair offers visitors another seasonal activity full of carnival rides, games, live entertainment and unique dining.
Best Restaurants in Costa Mesa
When it comes to time to eat, visitors can try one of the more than 150 eateries around town or stay close to their hotels. From The LA Times' "Best Restaurant of the Year" Taco Maria to the Spanish-inspired Vaca headed by "Top Chef" celebrity chef Amar Santana, there's something for everyone!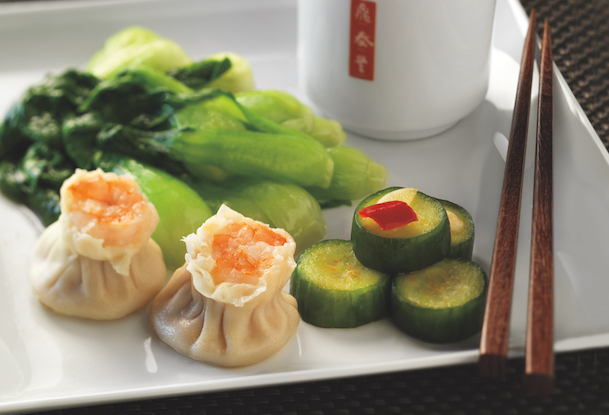 Din Tai Fung in Costa Mesa offers the steamed Shanghia-style dumplings the international chain is known for. The restaurant, which is located in South Coast Plaza, features an exhibition style kitchen showcasing the impressive preparation behind its popular dishes.
The Mitsuwa Marketplace offers both a shopping marketplace and a food court that offers several varieties of food including ramen and rice bowls.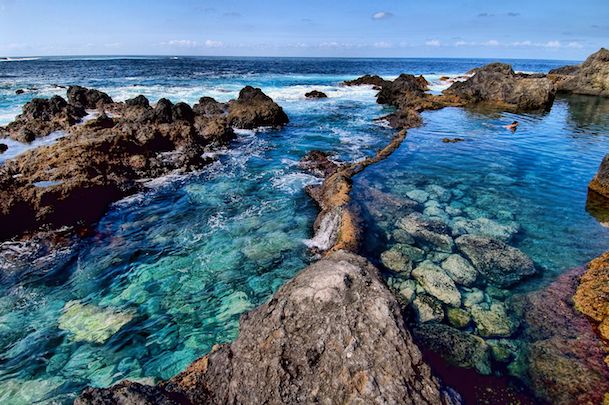 While sustainability and environmental education can sometimes mean expensive vacations to exotic locales, you might not need to do more than take a weekend trip to Southern California for an ecocentric experience. Orange County has plenty to offer the environmentally minded traveler, from exploration of California's beautiful flora and fauna (even Bald Eagles!) to volunteering opportunities at local sanctuaries.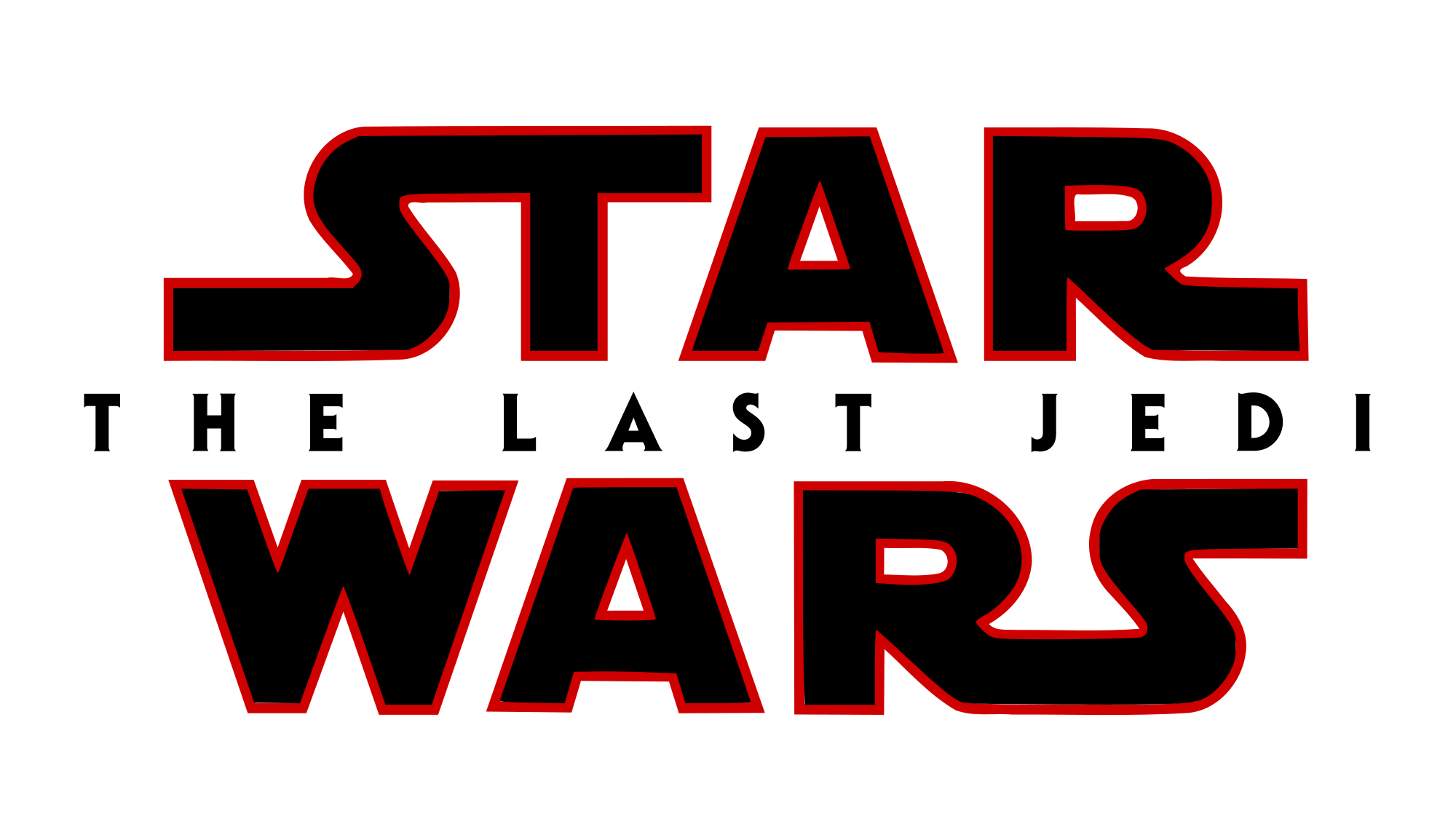 Were you one of the first to see Star Wars: The Last Jedi in Orange County last weekend? If you're not – or, let's be honest, if you plan to see it again – we've developed the perfect Costa Mesa movie night for you and yours because the holidays may be here and family is in town, but Star Wars waits for no one. Whether you're planning to turn it into a date night or just heading out with friends, this plan has you covered.
If your dad enjoys a juicy cut of steak, grilled to perfection, give him a break this Father's Day and treat him to one of the most decadent and flavorful steaks in Orange County. It's hard to decide which is "best," but we have a few recommendations to help you choose, and you won't go wrong whether you're looking for fine dining, family-style tapas, dinner or brunch – these restaurants are ready to welcome you on Father's Day, Sunday, June 18, 2017.
Mastro's Steakhouse is a sophisticated and classy steakhouse offering dry-aged, hand-cut prime selections of meat served on its signature 400-degree steak plate, for just the right preparation. Featuring an A5 grade Japanese Wagyu New York Strip and a decadent 33 oz. "Chef's Cut" Tomahawk Chop, there's no doubt your craving will be satisfied at this steakhouse, especially when accompanied by side of lobster mashed potatoes and a carefully selected wine pairing to complete the meal. Treat dad on Father's Day; he'll be in heaven, and the family will enjoy being treated to a very special dining experience, with live music nightly. Open for dinner beginning at 3 p.m. Book a table online.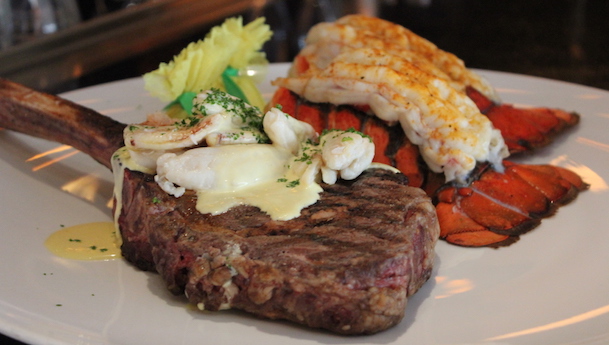 AnQi by House of AN $1 Beers and 1 lb. Tomahawk Ribeye
From 11:30 a.m. – 9 p.m.
AnQi's architecturally designed contemporary space is a treat in itself when dining out on a special occasion like Father's Day. AnQi's menu of Asian-inspired dishes with an American flair delivers appetizers like filet mignon potstickers and their famous garlic noodles made with Mama An's secret recipe. On Father's Day, AnQi is offering an impressive 1 lb. tomahawk ribeye chop; Szechwan lamb raviolis; Korean fried chicken wings; a salt and pepper pork chop and mile-high chocolate mocha cake with cookies 'n cream ice cream for dessert. Dad will love the $1 dollar beer selection available as part of this special menu. AnQi's full à la carte menu will also be available all day. Prices vary per selection; specialty menu $15-$88 (exclusive of tax and gratuity) For reservations, call 714.557.5679.
Brunch from 11 a.m. to 3 p.m. | Dinner from 4 p.m. to 9 p.m.
At Pueblo, the goal is to bring people together and by featuring a menu of shareable plates. A Father's Day celebration is perfect to bring the family together and toast to dad. Pueblo offers a tapas-plate Sunday brunch, and is also open for dinner. Having been voted one of the 'best charcuterie platters' in Orange County, where guests can choose from 6 different cured Spanish meats or even jamon iberico, this is a perfect platter to share with the group. On Father's Day, Pueblo will be presenting a special menu with selection of meat along with a new dessert for chocolate lovers – a warm chocolate brownie with house-made toasted coconut ice cream. Reservations are not required, but can be made by calling 714.340.5775.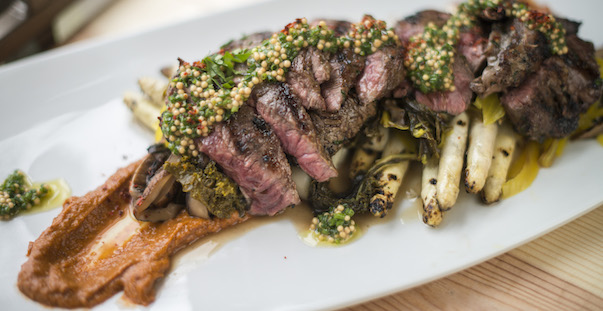 5 p.m. to 10:30 p.m.
Chef Amar Santana is known for his aged steaks, carefully selected cheeses and cured meats from his charcuterie bar, and a variety of Spanish wines. A favorite starter is the Canelon de Pollo (smoked chicken cannelloni with foie gras and sherry reduction); it will melt in your mouth. To really indulge, take one look at the Carne section of the menu and you'll see prime selections of beef like Japanese Kobe or the grass-fed NY Strip steak. If that's not enough to tempt you, check out this preparation by Chef Amar himself. Reservations are highly recommended. Call 714.463.6060.
The Capital Grille at South Coast Plaza
11:30 a.m. to 9:00 p.m.
Especially for Father's Day, Capital Grille is serving an off-the-menu item; it's a mouthwatering Tomahawk bone-in ribeye. Or if dad prefers a perfectly grilled burger, try Capital Grille's Signature Cheeseburger – a juicy, flavorful blend of chopped sirloin, smoked bacon and onions. It's one of the best burgers in town, so be sure to get a reservation to enjoy a delicious meal and a beautiful bottle of wine from their award-winning wine list on this special day with dad.
Nothing says "We love you, Dad!" quite like a prime steak! Where will you be dining for Father's Day in Costa Mesa?
Do you aspire to be a pastry chef, but you don't have the nerve to share your creations outside of your own kitchen? Costa Mesa has its very own baking and pastry school at SOCO and The OC Mix! We're sure you'll feel more confident about sharing your homemade dessert creations after taking a class with world-famous French Pastry Chef Stéphane Tréand of The Pastry School and ST Pâtisserie Chocolat. This may sound intimidating, but The Pastry School offers a variety of classes designed to teach beginners, and seasoned professionals, the techniques to take their pastry techniques to the next level.
It's a great way to turn a vacation to Costa Mesa into an Eatcation!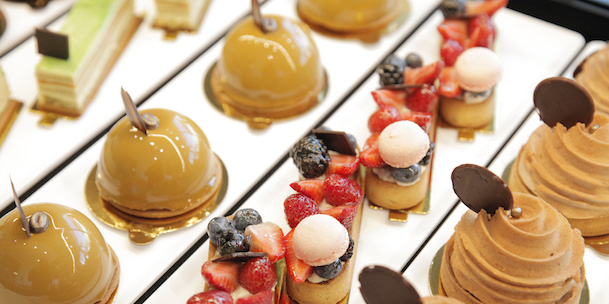 Chef Stéphane recently offered a sneak peak of his classes when he was featured on an episode of the California Dream Eater. The show's host, Chase Ramsey, dropped in on Chef Stéphane to congratulate him for being selected as part of Visit California's #DreamEats program. Chef Stéphane took that opportunity to show Ramsey a few of the secrets to making amazing desserts.
Classes at The Pastry School vary from 5-day weeklong sessions to a single day, depending how intense one wants to get with the craft. The one-day classes are also a great opportunity for a date, or outing with girlfriends. For those who are seriously thinking about developing their skills, and can dedicate more time, a Master Series is also available.
Chef Stéphane teaches "the joy of baking and arts" and has been doing so in the U.S. since 2012 when he relocated from Paris and opened his first pastry school in Southern California. Within a few years, he moved his school from San Clemente to Costa Mesa's SOCO and The OC Mix where he opened ST Pâtisserie Chocolat in two locations to share his delightful creations with visitors.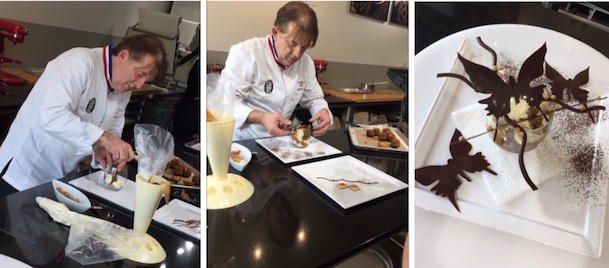 Chef Stéphane is just one of four artisans in the U.S. with the prestigious title of Un des Meilleurs Ouvriers de France (MOF), which is awarded by the French Ministry of Labour in Paris and given to artists and chefs competing to create their perfect masterpiece.
To learn more about the California Dream Eater and Costa Mesa being designated as a #DreamEats destination, see our blog about Costa Mesa's Amazing Aged Steaks.