It's Orange County Restaurant Week, one of the best reasons to dine out and try a new restaurant, or enjoy your favorites with specially featured menus and pricing all week long.
From $15 prix fixe lunch menus to $80 exclusive Luxe menus, Orange County Restaurant Week offers popular menu items at a great price, with appetizers and desserts included.

Between now and March 11, 2017, restaurants throughout Orange County are participating in this annual restaurant week event, and in Costa Mesa, you'll find 16 restaurants featuring some of the best dining experiences. We picked 5 top OC Restaurant Week menus to share with you.
Silver Trumpet Restaurant and Bar is offering both a prix fixe lunch and dinner at $20 and $40, respectively. Lunch includes a choice of Niçoise Salad, grass-fed flat iron steak or jumbo shrimp, plus dessert. Dinner includes a calamari appetizer; plus a choice of their popular Niçoise salad, butternut squash pasta or pan-roasted scallops, as well as dessert. How does a banana brûlée chocolate pot de crème sound? Located in the Avenue of the Arts Costa Mesa, A Tribute Portfolio Hotel at 3350 Avenue of the Arts, we suggest you make your reservations now.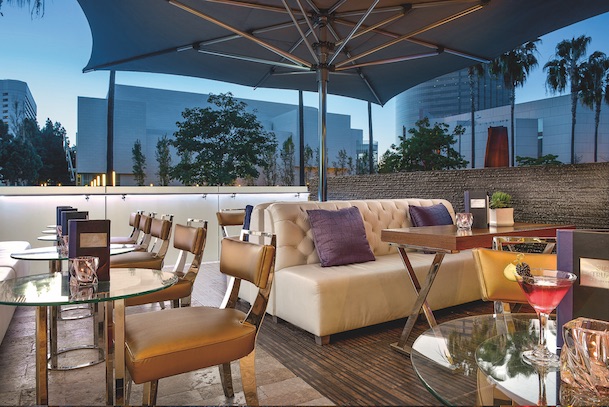 Pizzeria Ortica, which received the Golden Foodie Award for Best Italian Food in Orange County, is featuring their truffle and cheese tortellini followed by a selection of main entrées that include, chicken and pork Bolognese, coffee-rubbed short rib, or a house made (of course!) persimmon jam pizza. A traditional Italian dessert, tiramisu is on the menu along with a Coke Float, with other dessert selections as part of the $30 prix fixe menu. Pizzeria Ortica is located at 650 Anton Blvd., Suite J
 in Costa Mesa. Make reservations before you miss this great deal.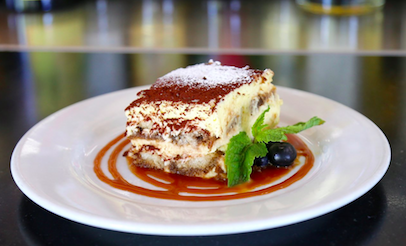 Seasons 52 continues offering its fresh, seasonal menu with a special prix fixe lunch menu for $20 and dinner menu for $40 during OC Restaurant Week. This South Coast Plaza restaurant is offering a lunch menu of four courses – start with their signature flatbread, followed by a seasonal soup and main entrée, which includes two selections of fresh fish, signature burger, salmon or steak salad or roasted half chicken. And finally, enjoy what Seasons 52 is known for besides its signature menu items that change four times per year, select one of the mini indulgence desserts. If visiting for dinner, enjoy a similar four-course menu but with two mini indulgences from the dessert selection. Reservations are helpful if you don't want to miss this tasty menu. Seasons 52 is located at 3333 Bristol Street, near Bloomingdale's in South Coast Plaza.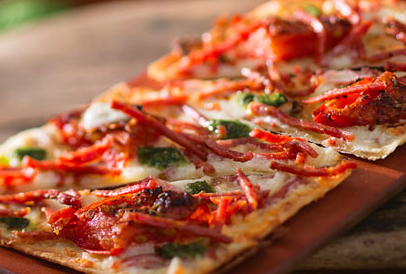 SOCIAL in Costa Mesa is a winner of two Golden Foodie Awards, Best New Restaurant and Best California Cuisine. Their prix fixe menu starts with a choice of a ceviche tostada or Green Goddess salad that is topped with a 7-minute fried egg, followed by the choice of one of three typical comfort foods – burrata ravioli, Wagyu tri-tip or chicken & waffles. You'll want to save room for the cinnamon sugar donuts with horchata glaze and vanilla ice cream or Thunderking Coffee chocolate cake! SOCIAL is popular with locals for the variety of weeknight specials, and Sunday brunch. It's best to get a reservation so you don't miss a chance to visit this local hot spot located at 512 W. 19th Street.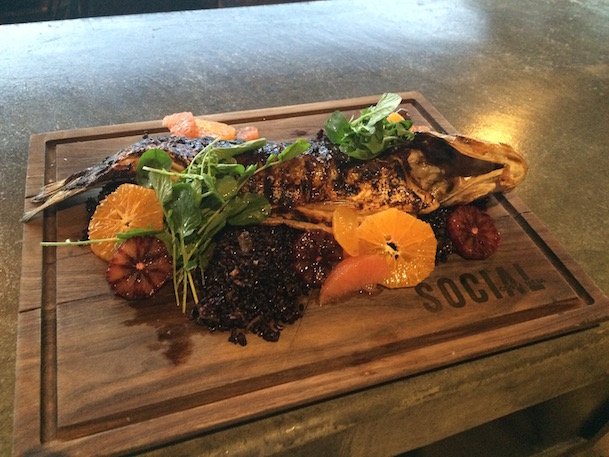 Sushi lovers will vie for the opportunity to get in at Hana re Sushi at The LAB. It's an intimate experience where you and a few of your closest friends will be seated at the 10-person "chef's table" sushi bar. Orange County Register's Chef of the Year Atsushi Yokoyama has prepared his Luxe Menu for Orange County Restaurant Week. This premium $80 menu has been selected for you and begins with a Maine lobster rapini soup, followed by cherry salmon, an Ocean Trout sashimi, roasted duck, smoked eggplant puree, 6-piece Chef's omakase nigiri sushi, and almond panna cotta for dessert. A selection of beverages from the sake, wine and craft beer list are also included in this exclusive dining experience. Hana re Sushi is located at 2930 Bristol Street in Costa Mesa. Call for reservations and more information at 714.545.2800.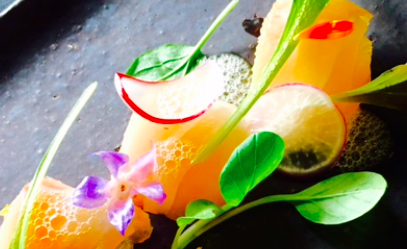 This is just a sampling of the unique dining experiences and culinary treats you can find in Costa Mesa. Check out all participating restaurants and menus; they won't be available all year.