What's the time? It's time to "Feel The Sunshine" at the OC Fair, July 15 through August 14, 2022, only at the OC Fair and Event Center in Costa Mesa! Find out all about this year's fair, one of the biggest on the West Coast.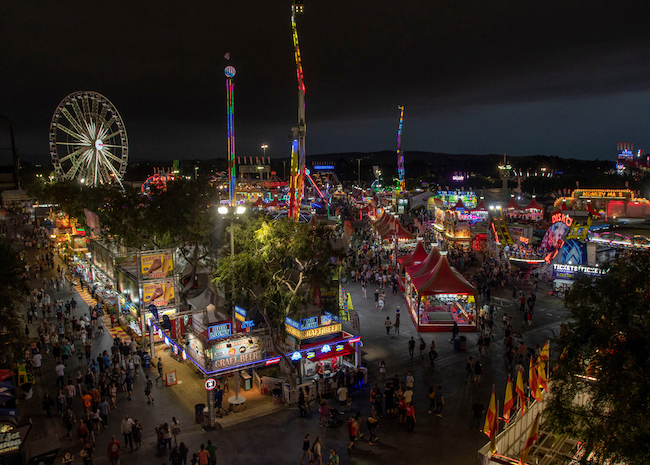 Many of the deals at this year's 2022 OC Fair have changed. Specials like opening day free admission and the Experian shuttle are no longer available. So before you go, read over what you need to know. We've done the tedious research for you. Check the fair's Frequently Asked Questions page if you need further convincing.
Save money when attending another event: Purchasing tickets to a show? Your ticket is also good for same-day fair admission. Head over early to grab a pineapple rice bowl or stroll in after to score at some carnival games. Events at Pacific Amphitheatre, The Hangar and Action Sports Arena are all eligible for same-day admission.
The Action Sports Arena is back with Demolition Derby, craft beer at OC Brew Hee Haw and Costa Mesa Speedway. All the tribute bands, including local fave Flashback Heart Attack and Mariachi Sol de Mexico de Jose Hernandez will be featured inside The Hangar.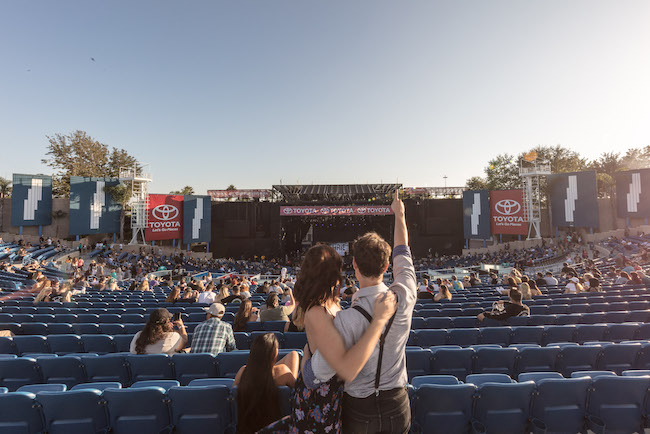 PacAmp is rocking the stage with performances by Kool & the Gang, The Band Perry, Three Dog Night, The Psychedelic Furs and more. Check out the full schedule here. Note: Any tickets for shows after August 14 do not include fair admission, since the fair concludes that day.
Save from repurchasing a ticket: Between concert, fair, ride and game tickets there's a lot to keep track of. The easiest and most efficient way to keep it all straight is by downloading the FunPass app. Bonus: Passes can be shared between family members and friends, and it's where you'll be able to access purchased ride and game tickets.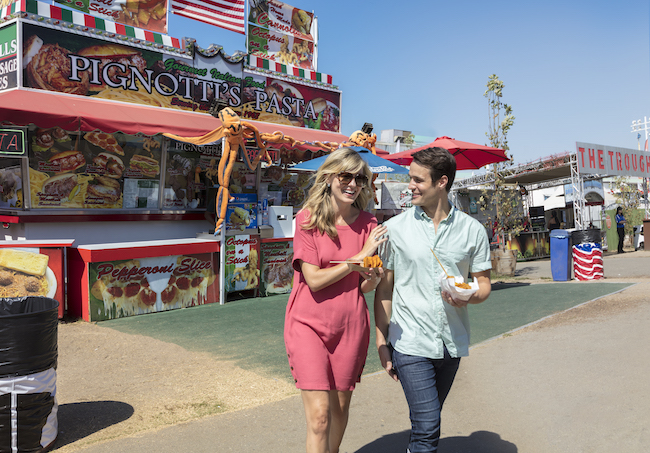 Save time in line: Did you know you can purchase attraction and midway game tickets before you ever step foot in the fair? Simply go online to order (and reorder when you run out). Zero waiting in line means more time to have fun! Already at the fair? Scan the QR at each ticketing booth to order on your smartphone. You'll still get the same deals for buying larger quantities of tickets to use in the midway.
Save your soles: Instead of getting stuck in the crowd, use the Sky Ride to soar over it. Extending from one end of the fair to the other, chill out on the highway in the sky. Afraid of heights? Locate the nearest Footsie Wootsie (often found near restrooms) for the best hands-free foot massage ever. Don't believe us? Drop a quarter and thank us later.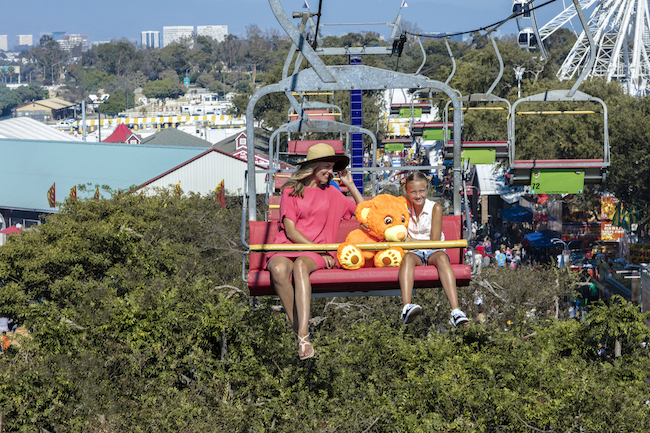 Save your arms from carrying all the things: Storage lockers are available at the Blue Gate for $5 all-day use, plus a $5 key deposit. Stash that sweater for after sunset and protect your new purchases at the exhibit halls from getting squished for when it's time to drive home.
Save yourself from headaches: The least busy fair days are Wednesdays and Thursdays, and these happen to be the days offering the best deals. Be ready to take a day off (Sick day? Mental health day?) after you read about them.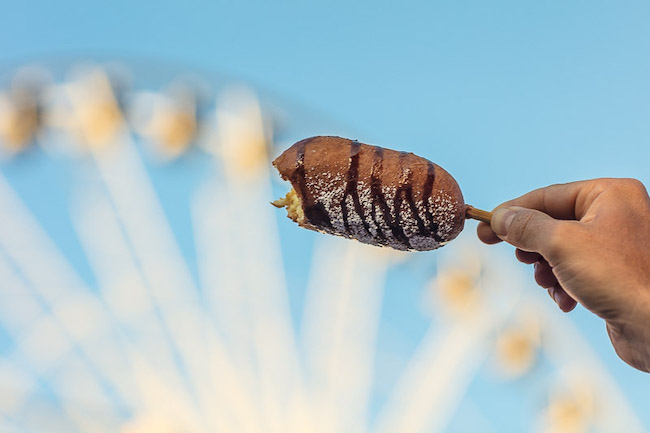 A discounted ride wristband for $44 ($49 after July 14) is good for unlimited rides and two free games between 5-8 p.m on Wednesdays and Thursdays.
On Thursdays only, Taste of Fair Food means $4 pricing of select items at food stalls. Save that appetite for this special deal between 11 a.m. and 4 p.m. Bonus: Featured items change every week, meaning you can try something new when you come back! Eat your way through churros, onion rings, nachos and more! A detailed food schedule can be found here.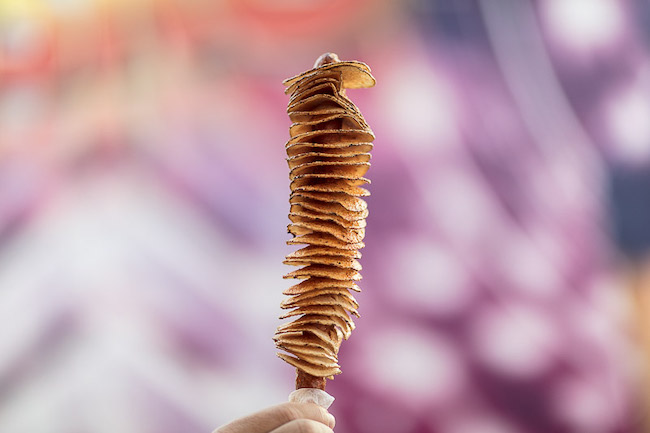 And finally, become an exhibitor: If you know, you know. Folks who have a competitive streak look forward to the fair every year. The chance to show off skills in categories including horticulture, visual arts, livestock and more may earn a lucky few a blue ribbon. The same entrants who submit for judging receive one ticket for being an exhibitor to return and view the results of their efforts. Learn more about OC Fair competitions and contests over here.