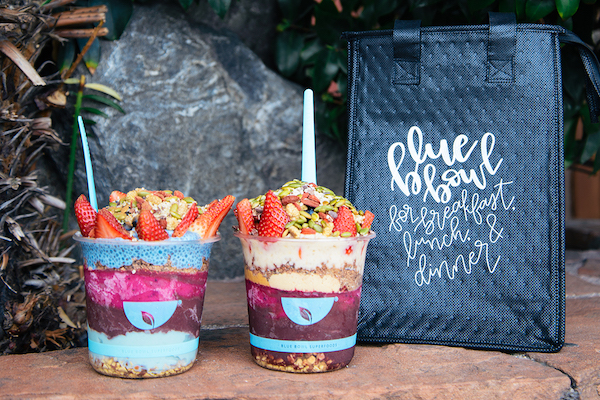 Blue Bowl – Stay energized during your beach day by creating your own superfood bowls and drinks.

Mendocino Farms – This gourmet sandwich shop offers fresh, healthy options with locally sourced ingredients.

The Crack Shack – Known for its delicious fried chicken sandwiches and creative sides. Convenient outdoor order and pick-up window. HINT: The dipping sauces are the secret ingredient to every dish.

Seabirds Kitchen – A vegetarian and vegan restaurant serving up creative and flavorful dishes using fresh, organic ingredients. Located at The LAB.


Milligram Coffee – More than a coffee shop! This independently owned shop has great bites. Features locally sourced and seasonal produce combined with modern and clean cooking techniques.


Greenleaf Chopshop – A healthy restaurant offering salads, bowls, and sandwiches made with fresh, organic ingredients.

Jan's Health Bar – A place always full of fresh food! Locally sourced ingredients and a casual atmosphere. HINT: Try the date shake for a perfect after-beach treat.

For more tasty food options in Costa Mesa, start exploring (and making reservations) now!