Travel Costa Mesa Blog
Archives for Misc
Marcus Norris Brings His South Side Symphony Orchestra to Segerstrom Center for the Arts
As we celebrate Black History Month, Travel Costa Mesa has partnered with a Black content creator to share stories of local Black-owned businesses and her own viewpoint of Costa Mesa and Orange County. Danielle is a social media influencer and writer who started a blog called Follow My Gut, about food experiences in LA and OC, and subsequently writing for Locale Magazine and other publications. Enjoy Danielle's guest post and stories this month sponsored by Travel Costa Mesa!
---
Here's a random fact that you didn't know you needed about me: I love theater shows and live concerts.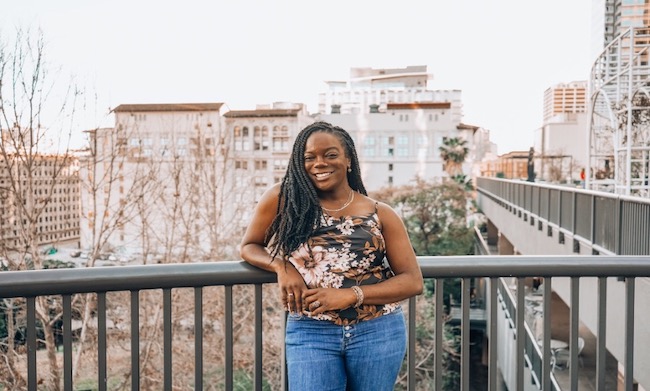 I grew up watching shows like Aida and The Lion King and even acted in and worked on theater performances during high school. Not to brag, but I was the person who put the pea under the mattress in my school's portrayal of The Princess and the Pea. Without me, the show would have just been a girl going to sleep on a bunch of mattresses. I also love concerts with orchestras. There's something about following the notes played on instruments that makes me smile from ear to ear. As someone who has grown up loving this form of art, I continue to enjoy seeing musicals and concerts as an adult. Thankfully, the Segerstrom Center for the Arts has a calendar of events that can feed this interest of mine, and possibly your interest if you love them as much as I do. To celebrate Black History Month and my Costa Mesa adventures, I'm elated to know that the Segerstrom Center will be having "The Love Below: The Heart Song" by composer Marcus Norris on Monday, February 28th at 7pm.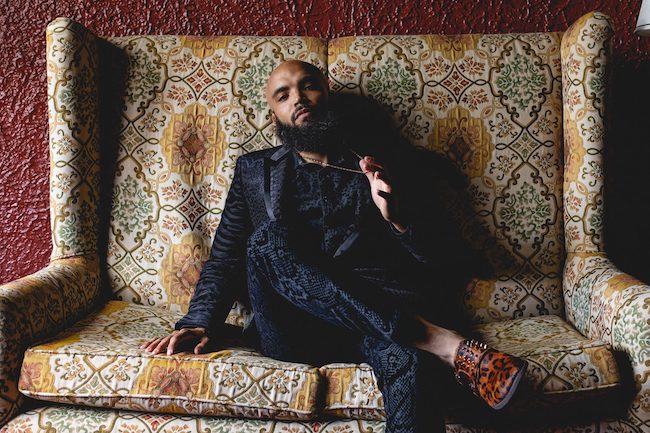 If you're not familiar with Marcus Norris, he's an acclaimed young Black composer who grew up listening to R&B, rap, hip-hop and began to explore concert classical music as an adult. With years delving into the intricacies of music, Norris has become known for his ability to fuse the styles of the genres with popular songs to see how melodies and harmonies can coexist. "I wonder how what it would sound like if we played 'Back That Thang Up' (by Juvenile) with an orchestra." Norris asking questions like those while growing up came at a perfect time because music was being pushed with sampling and instrumentals on the radio. To explore each inquisitive thought that came to his mind and to make it a reality, Norris assembled South Side Symphony as his orchestra. As the composer and director, Norris tirelessly ideates and creates to find those answers and to see what he can create musically for others to enjoy.
In designing his musical fusions, Norris feels as if he is simply playing with notes and instruments to create an environment that show attendees will both love and feel. Having an orchestra that is organized primarily of his friends, he and South Side Symphony can share their musical talents and skills while interacting like a family. With his upcoming show in Costa Mesa, Norris is excited about performing with his orchestra in an intimate venue as the Samueli Theater. Being in the theater, Norris is thrilled at the venue's design that alludes to the feeling of a cabaret where everyone can connect with the orchestra, vibe with the music, and enjoy the event in a beautiful and organic way.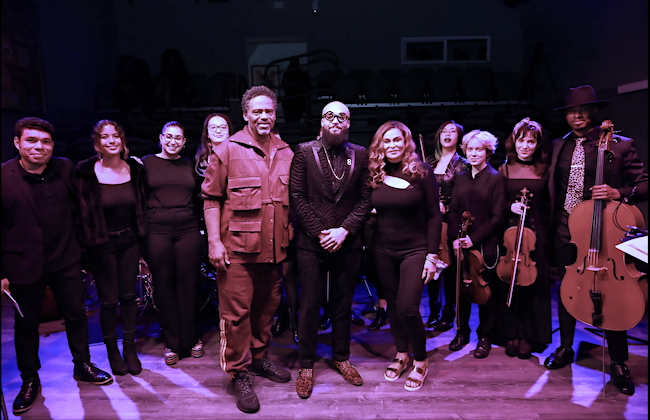 Norris' upcoming show will bring together the genres he loves most while pulling from popular music from the 90s and 2000s. The theme will revolve around the spectrum of Black love from romantic, platonic, familial, and self. I know this show will creatively highlight the songs of an incredible time in music while uplifting the Black journey through love, self-acceptance, appreciation in a truly unforgettable way.
With the hope of adding more stops to Costa Mesa to his tour, make sure to follow Marcus Norris and South Side Symphony to stay up to date on where the composer and orchestra go next.
Contact Information
Segerstrom Center for the Arts:
Address: 600 Town Center Drive, Costa Mesa, CA 92626
Phone Number: (714) 556-2787
Hours: Monday – 10:00am to 2:00pm, Tuesday through Friday – 12:00pm to 5:00pm, and Closed Saturday & Sunday
Social: Website, Instagram, Facebook, Twitter, Youtube.
Marcus Norris: Website, Instagram
South Side Symphony: Website, Instagram, Spotify, YouTube, Apple Music, and Tidal.
Comments Off on BHM Series: Marcus Norris
Posted in Misc
As we celebrate Black History Month, Travel Costa Mesa has partnered with a Black content creator to share stories of local Black-owned businesses and her own viewpoint of Costa Mesa and Orange County. Danielle is a social media influencer and writer who started a blog called Follow My Gut, about food experiences in LA and OC, and subsequently writing for Locale Magazine and other publications. Enjoy Danielle's guest post and stories this month sponsored by Travel Costa Mesa!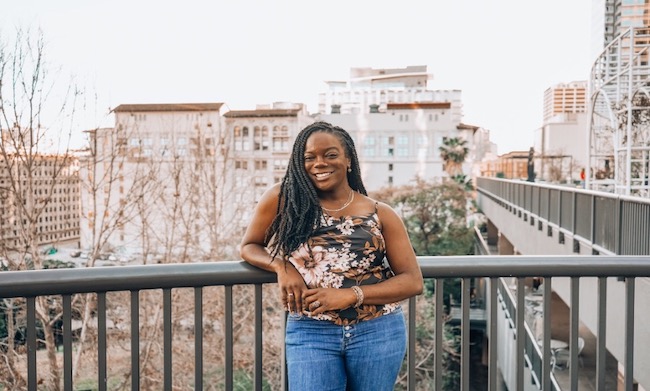 ---
I started my restaurant website, Follow My Gut in December 2014 because I love dining in restaurants and introducing people to meals they may enjoy. While I've been running the website for over seven years, I have been a professional eater since I was born in October 1986. In the time I've been exploring food, there has been a dish that I've loved since the very beginning. That dish is a full chicken pot pie.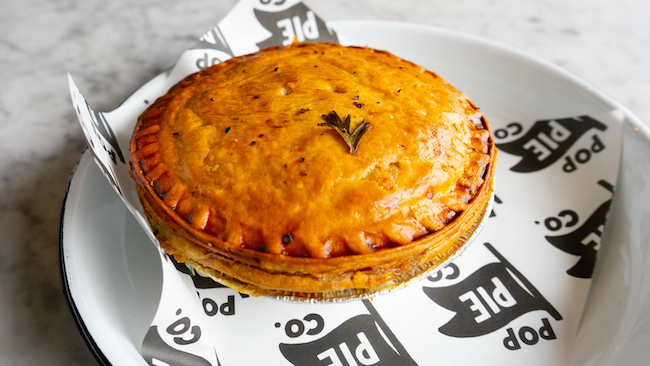 Growing up, whenever my mom and I went to the grocery store I would make my way to the freezer aisle to grab as many pot pies as she would allow. My favorite was the Banquet brand that needed to be nuked in a microwave for proper consumption. I can admit, my food standards weren't fully developed at the time. But since each box was only eighty-five cents, it was a full pot pie (crusted from top to bottom), and it perfectly carried me through an episode of Big Bad BettleBorgs, I didn't complain. It was during that time that I quickly developed a love for a full pot pie and that love has now developed into an obsession.
When I had the opportunity to go on an adventure through Costa Mesa, I was excited to learn about the businesses and attractions, but I was over the moon at the chance to visit Pop Pie Co. on 17th Street. Why? Because on their menu they have – you guessed it – a full pot pie.
Nestled within the bustling plaza of 17th Street Shops, is the quaint bakery with friendly staff eager to introduce you to the brand and help you find a few favorite pies, drinks, and desserts. I scanned my eyes through their display cases and was captivated by the different styles of pies they make ranging between sweet and savory. It's perfect because Pop Pie Co. has pies that can be your meal, your dessert, or both. It didn't take long for me to order one of their five-inch classic chicken pot pies once I learned it was in fact a full pot pie. Nowadays, most restaurants that serve pot pies make them with the crust that sits only at the top of dish. Is it good? Sure. Could it be better? Absolutely. At Pop Pie Co. they do better by ensuring the crust runs from the top to the bottom of the dishware. A pie like that takes me back to my childhood as if I'm watching after-school cartoons all over again. In addition to the classic, the restaurant serves unique flavors. Along their menu are pies such as their Green Hog & Cheese and Roasted Veggies & Yellow Curry.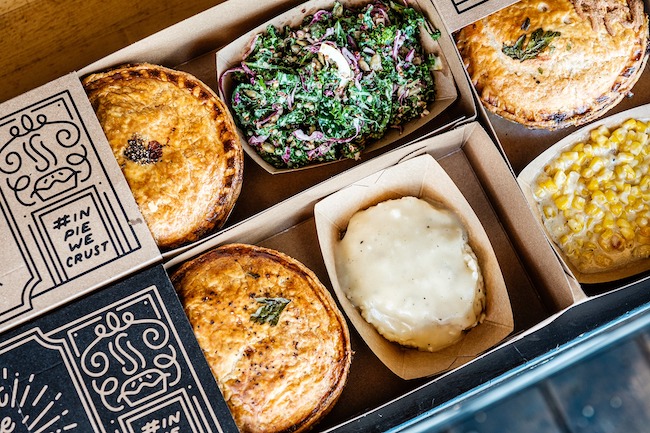 In addition to the pies that are filling enough to be a complete meal are their desserts. Pop Pie Co.'s dessert pies can be served by the slice or whole and just like their savory dishes, their sweet flavors are just as mouthwatering. Key Lime, Salted Caramel Apple, and Hojicha & Salted Cream are just a few to name. Not to be overlooked, they also have galettes and cookies including a Croque Madame and Snickerdoodles.
Within their small but mighty 17th Street home, Pop Pie Co. has a well-designed menu with tasty items. If you're looking to enjoy a pot pie that feels like warm childhood memories or if you want a few desserts that will have you returning to their location time after time, then make your way to this Costa Mesa location for your very own delicious adventure.
Address: 270 E. 17th Street, Suite 17, Costa Mesa, CA 92627
Phone: (949) 524-3015
Hours: Sunday- Thursday: 9:00 a.m. to 8:00 p.m. and Friday & Saturday: 9:00 a.m. to 9:00 p.m.
Comments Off on Black History Month Series: Pop Pie Co in Costa Mesa
Posted in Misc
As we celebrate Black History Month, Travel Costa Mesa has partnered with a Black content creator to share stories of local Black-owned businesses and her own viewpoint of Costa Mesa and Orange County. Danielle is a social media influencer and writer who started a blog called Follow My Gut, about food experiences in LA and OC, and subsequently writing for Locale Magazine and other publications. Enjoy Danielle's guest post and stories this month sponsored by Travel Costa Mesa!
---
If you're visiting Costa Mesa with an itinerary of things to do or you plan to follow the day in whatever direction it may take you, then it's safe to say you're in the perfect city to do that. Whether you're looking for places to dine or a few attractions to catch your eye, there is more than enough to fill your day in Costa Mesa. However, if at any point, should you want to incorporate exercise into your day and would like to step away from the hotel gym, there's an experienced trainer and a motivating gym ready to welcome you.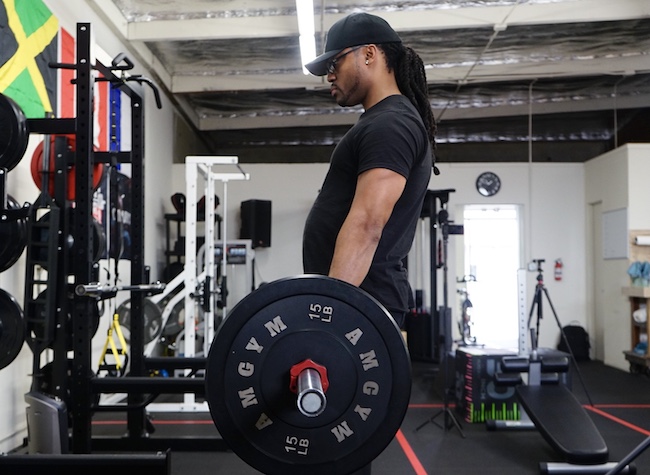 That gym is Cato X Fitness. Owned and operated by Roger Cato, Cato began working as a personal trainer after completing his undergraduate studies in 2014 in his hometown of Chicago, Illinois. Shortly after, he made his way to California after being recruited by a national fitness-franchise to work in their Costa Mesa location. Since then, he began to perfect his trainings, research nutrition, actively build his clientele and later opened his own gym. Without the assistance of investors or partners, Cato was able to parlay hard work and dedication to open his own gym. Designed with his motivating aesthetic and mantras, and filled with his own equipment you can find his rapidly growing business on Monrovia Avenue.
The intimate gym is perfect for those looking for a one-on-one focused experience free from distractions and judgement. Whether you're looking to box, work on cardio, use free weights, or a maneuver through a combination of practices, Cato will work alongside you to determine a fitness plan best for your health, body, and mind. Within Cato X Fitness you'll discover that you have a trainer who will challenge and grow you. His mission is to help you reach your goals and develop you into your best self all within a space that encourages your advancement. If you're looking to get in a quick workout or spend time dedicating to your fitness well-being, then Cato X Fitness should be your go-to destination for exercise in Costa Mesa.
Contact Information
Name: Roger Cato
Website: www.catoxfitness.com
Address: 1725 Monrovia Ave suite B5, Costa Mesa, CA 92627
Phone: (727) 967-6831
Email: Roger.cato@yahoo.com
Comments Off on Black History Month Series: Cato X Fitness
Posted in Misc
It's been a tough couple of years, and self-care has never been more important. As we begin a new calendar year, it's always a good time to look back on the previous year and ways you can improve your health and wellness this year. It's already almost February! 😲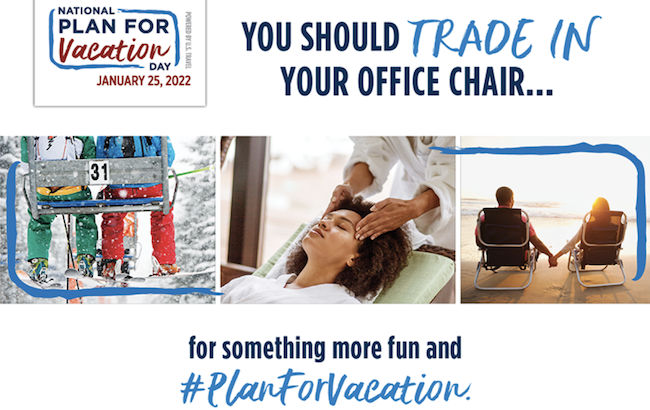 Plan For Travel!
Tuesday, January 25 is National Plan For Vacation Day. According to Destination Analysts, 77% of full-time employees agree that taking vacations is important in their job satisfaction…and we couldn't agree more. Vacations are one of the best ways to recharge and refocus after a tough work stretch.
After two years of living through the COVID-19 pandemic, Americans are feeling burned out and ready for a change of scenery. However, COVID-19 related health and safety concerns and increased workloads have prevented many American workers from using their hard earned time off. Americans are STILL not using all of their vacation days. More than two-thirds (68%) of American workers feel at least moderately burned out and 13% are extremely burned out. Despite all this, American workers left an average of more than four days or 29% of their paid time off on the table last year. While today IS National Plan For Vacation Day, every day is a good day to plan your next trip. Costa Mesa is always ready to welcome guests with a stringent set of safety guidelines at our hotels, and special deals at Costa Mesa hotels starting at just $99.
Focus on What You Eat and Drink
Finding healthy, sustainable meals that taste delicious is easier than ever. With 3 Michelin-starred restaurants, the only ones in Orange County, Costa Mesa is a great place to find fantastic and healthy cuisine on your visit. With locations at SoCo and 17th Street in Costa Mesa, Greenleaf Gourmet Chopshop brings unique, gourmet ingredients to the table. Greenleaf quickly gained a reputation in OC where diners could enjoy affordable, fresh and healthy meals in a casual environment. Another healthy choice, Seabirds Kitchen, serves incredible plant-based meals using locally sourced and organic ingredients – food so delicious you won't miss the meat! Find great craft beer, small plates, salads, tacos, bowls, desserts and brunch from their brick and mortar location in The LAB retail center. And there are incredible spots like Birdie Bowl and Juicery, you can pick up acai and pitaya bowls, date shakes, smoothies, wellness shots and more.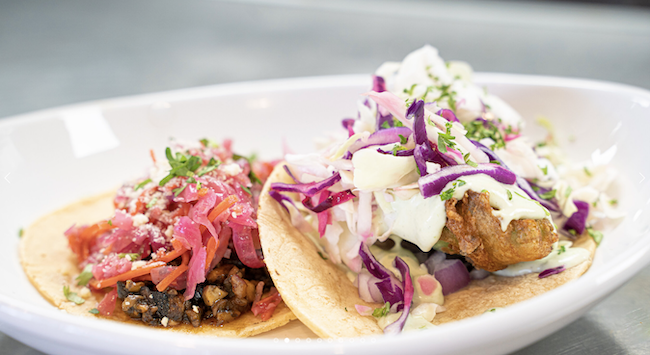 Get Outside!
We know, we know. You hate running. How about walking? CNN just reported that more than 110,000 US deaths could be prevented each year if adults over 40 added 10 minutes of daily moderate to vigorous physical activity to their normal routines, according to the study published Monday in the journal JAMA Internal Medicine. Walking, running or even biking in Costa Mesa is an activity that can be enjoyed outdoors all year due to the mild climate. With beautiful parks, proximity to the ocean and the Santa Ana River Trail, there is no shortage of scenic places to exercise.
Fairview Park is the city's largest park, so there's plenty of space for social distancing. Talbert Regional Park is a nature preserve that includes a BMX area, along with 9 hiking trails. Click both the park links here to see a 360-degree experience of these great Costa Mesa parks.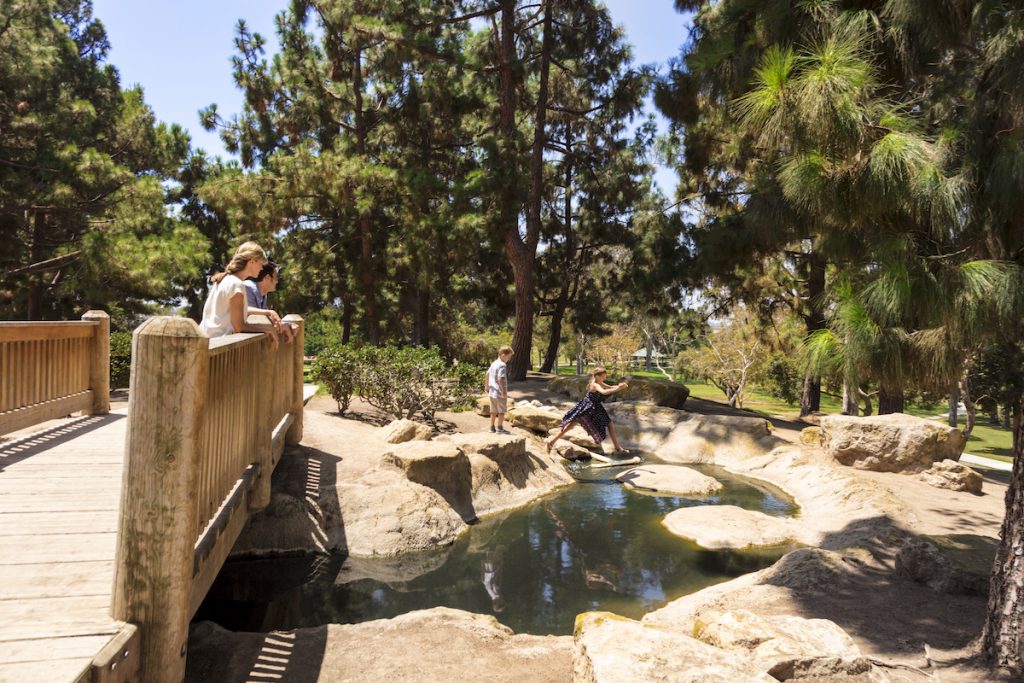 We're not telling you what you haven't already heard before…eat and drink healthy, lots of exercise, drink water. Combining that with a quick getaway just takes it to the next level. Costa Mesa has a lot to offer the visitor for a weekend or quick getaway. Great live performances at Segerstrom Center for the Arts, a free city Art Walk audio tour, itineraries for an Eatcation, and so much more. It's time to take a couple days off and come visit Costa Mesa to recharge in 2022. See some of our top Costa Mesa hotel deals here.
Comments Off on A Great Way to Focus on You in 2022…Plan For Vacation!
Posted in Misc
Holiday events are happening in Costa Mesa. It's the perfect time for a quick getaway, with hotel deals as low as $99! From the return of A Christmas Carol at South Coast Repertory to Night of Lights OC at OC Fair & Event Center, there's something for everyone to enjoy. And of course, don't miss holiday shopping at the West Coast's largest shopping destination, South Coast Plaza. Looking for some fun and free things to do during the holidays too? Check out these great free holiday events!
Snoopy House at Costa Mesa City Hall
A Costa Mesa tradition for 50 years, the elaborate Snoopy House holiday display has been a Costa Mesa and Orange County holiday staple for more than 50 years, attracting an estimated 80,000 visitors annually. Snoopy House, which features holiday scenes populated by "Peanuts" characters, is available for viewing from 5:30 to 9 p.m. nightly from December 17 through December 22 in front of Costa Mesa City Hall. Santa will make special visits nightly beginning at 6. Children and their families will have opportunities to receive free photos with Santa.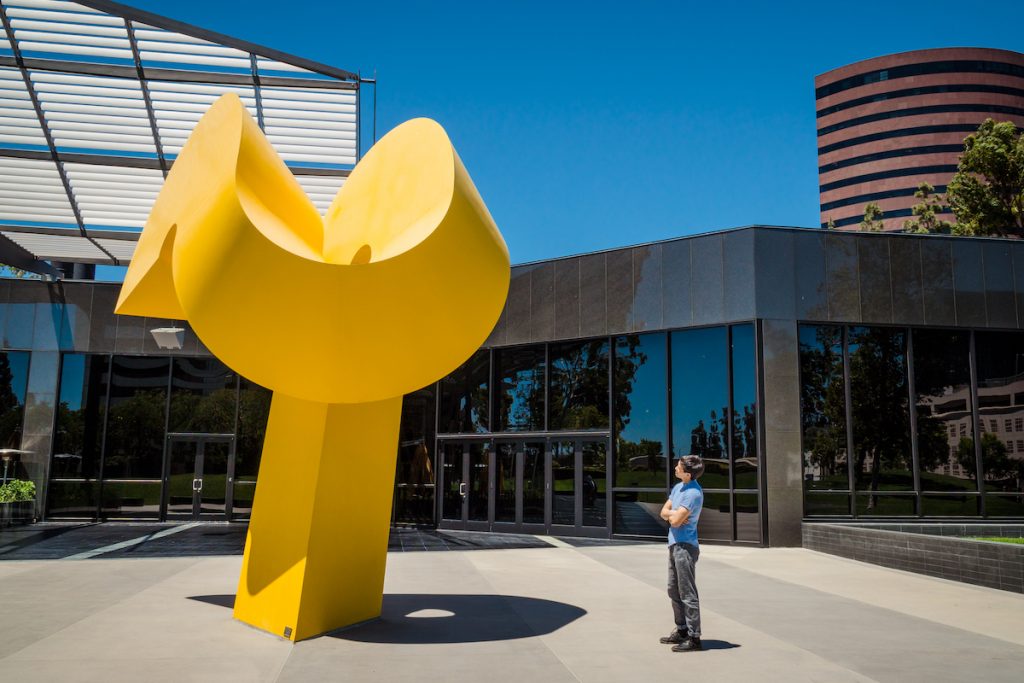 Costa Mesa Art Walk Audio Tour
The Costa Mesa Art Walk Audio Tour showcases the sculptures around South Coast Plaza, Segerstrom Center for the Arts and South Coast Repertory. You can listen to the audio tour directly on your phone. During the holidays, you can also see the 90-foot South Coast Plaza holiday tree that has over 94,000 lights! The tree is located in Town Center Park.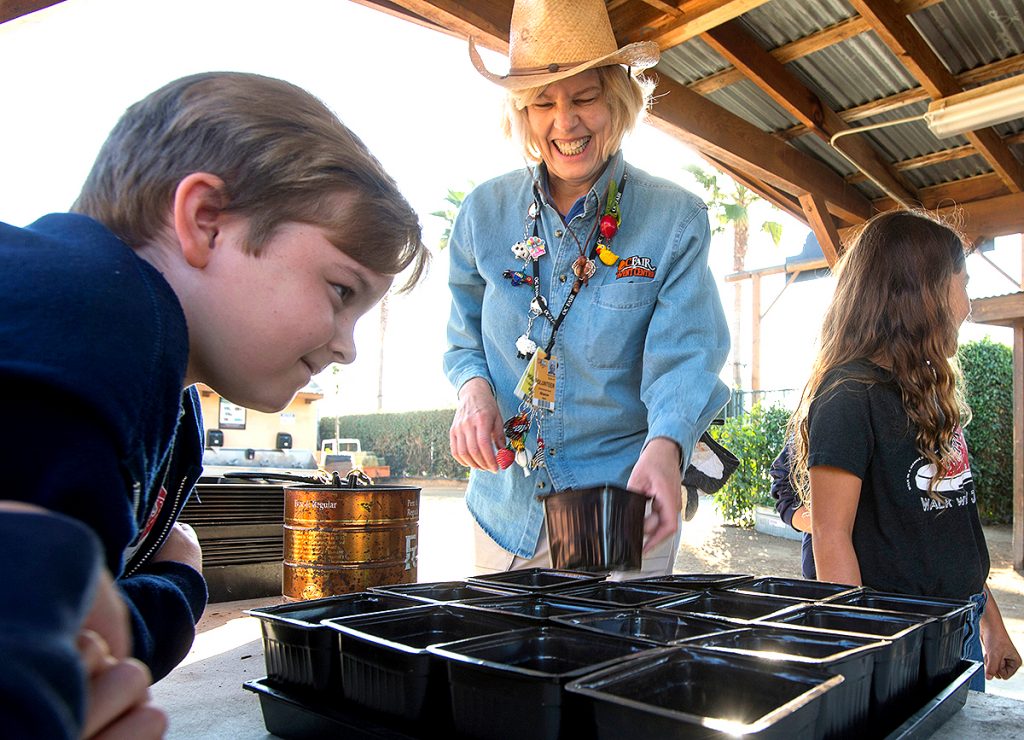 Discovery Day at Centennial Farm
Take the kids to a real working farm at OC Fair & Event Center for Discovery Day at Centennial Farm. Discovery Day has group activities such as radish seed planting for children to plant seeds to take to school, chick education to learn about the chick development process, oxen demonstration, cow milking demonstration and seasonal crops. Livestock includes pigs, goats, cows, poultry, sheep and rabbits. Visit Discovery Day December 1, 9 or 17. Both Discovery Day and parking are free!
The Original OC Swap Meet
Everyone's favorite swap meet returns to the OC Fair & Event Center! The Original OC Swap Meet has over 150 local small businesses. Find out why this is one of Travel Costa Mesa's most asked-about events November 27, December 11 and December 18. The event is free, but parking is $10.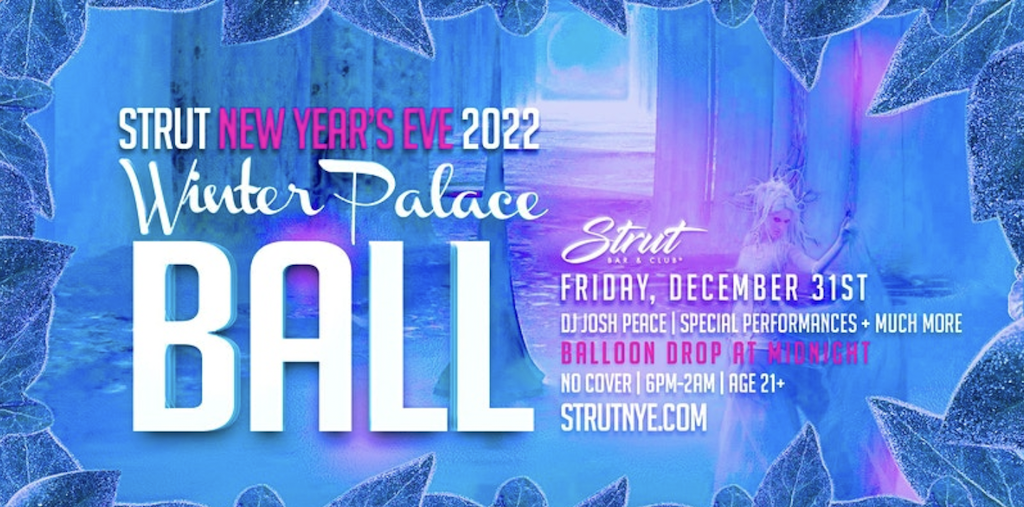 STRUT Winter Palace Ball
Ring in the new year at one of Costa Mesa's hottest new clubs, STRUT. With DJ Josh Peace and hosts like Luke Nero and Wilhelmina Caviar, you're guaranteed a great time. Dress to impress in Ice King & Queen Looks for a contest that evening. There's no cover entrance fee for this event on December 31, which is rare for a NYE party, and when you RSVP you will receive guaranteed admission to the Winter Palace Ball before 8 p.m.
Makeshift Muse Holiday Market
Makeshift Muse Holiday Market at SOCO & The OC Mix is a curated pop-up market with 80 local makers. The event features live, local music and a food court. This event is $10, but the cost will be waived for anyone that brings a toy or non-perishable food donation for the food and toy drive. The event is also benefiting Project Hope Alliance.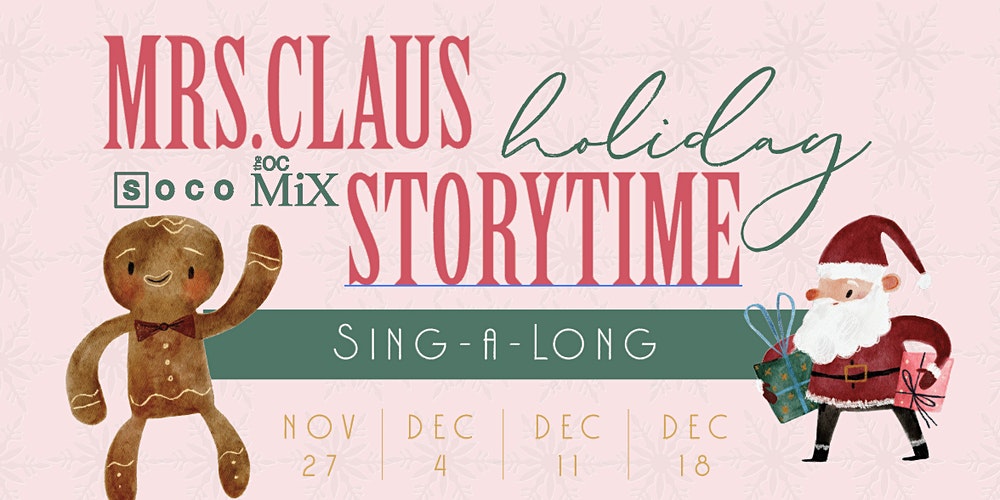 Holiday Story Time with Mrs. Claus
Small children will love Holiday Story Time with Mrs. Claus at SOCO & The OC Mix. Mrs. Claus will read stories and lead a holiday sing-a-long every Saturday from November 27 to December 18. Kids get to make and take home their own musical instrument, plus enjoy complimentary hot chocolate, seasonal treats and take photos with Mrs. Claus. The event is free, but tickets are required.
Comments Off on Fun and Free Things to Do in Costa Mesa During the Holidays