Travel Costa Mesa Blog
Archives for Misc
Ready to travel, but don't want to leave your pup at home? Costa Mesa offers plenty of pet-friendly places for dining, shopping and more. Costa Mesa's location makes it ideal for exploring Southern California. Between Los Angeles and San Diego, and just a short drive from Orange County beaches, Costa Mesa is the perfect spot to cool off with your pet this summer. Before you visit, check out our guide to pet-friendly Costa Mesa below and our summer hotel deals!
Pet-Friendly Hotels
You have several options for you and your pup at one of our pet-friendly hotels. Stay within walking distance of South Coast Plaza and Segerstrom Center for the Arts at Avenue of the Arts, a Tribute Portfolio Hotel, or The Westin South Coast Plaza. Further south is the SoBeCa district, known for retail campuses The LAB Anti-Mall and The CAMP, as well as the Costa Mesa Beer Trail. Nearby pet-friendly hotels include Hilton and Residence Inn by Marriott. For a European feel, including patio dining at Le Chateau Bistro, Ayres Hotel is within minutes of Newport Beach.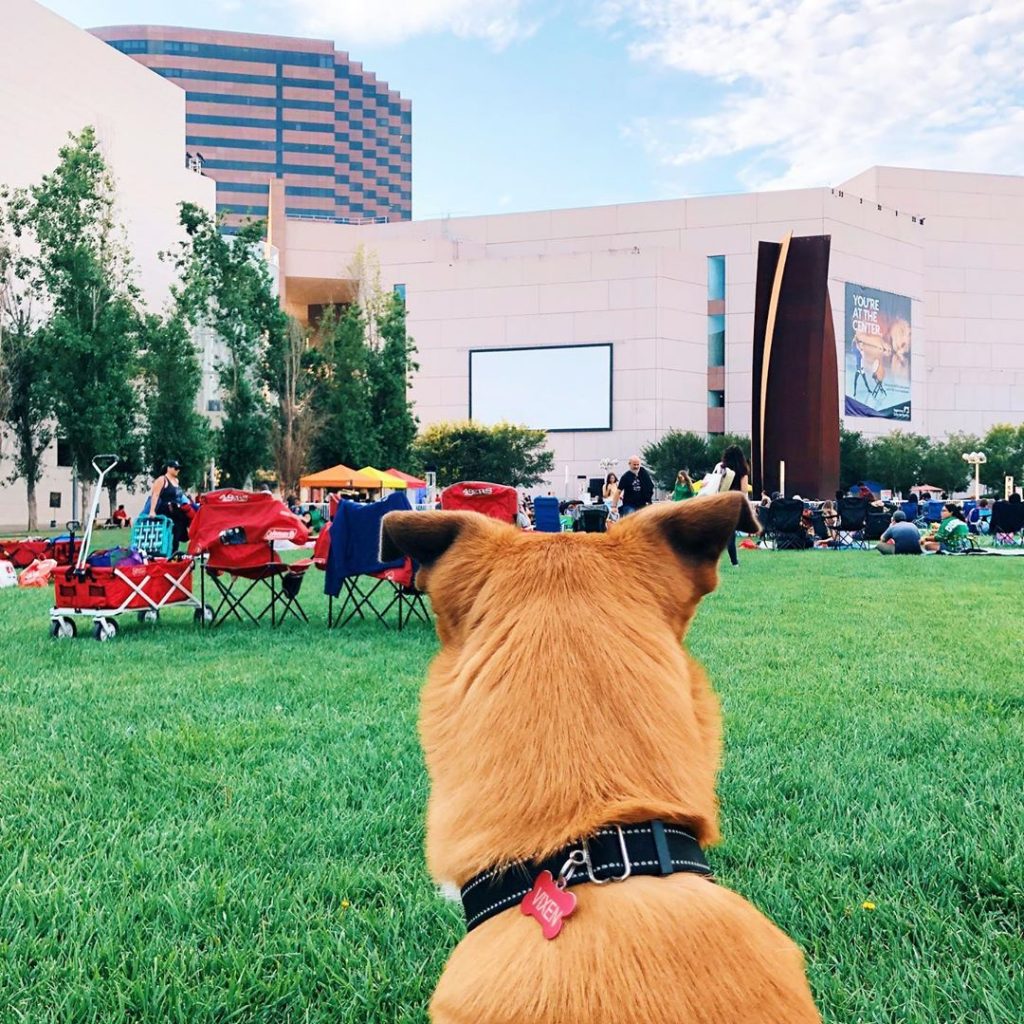 Outdoor Entertainment
Bring your dog to Concerts @ The CAMP for a free, outdoor concert every Thursday through September 30. There's patio seating around the stage and plenty of parking, if you'd prefer a drive-in experience. Segerstrom Center for the Arts also has a series of summer concerts and events on the Argyros Plaza. Snuggle up with your pup for an evening at the world-class performing arts center, just make sure to bring your own blanket or chair. Check out our calendar for outdoor events.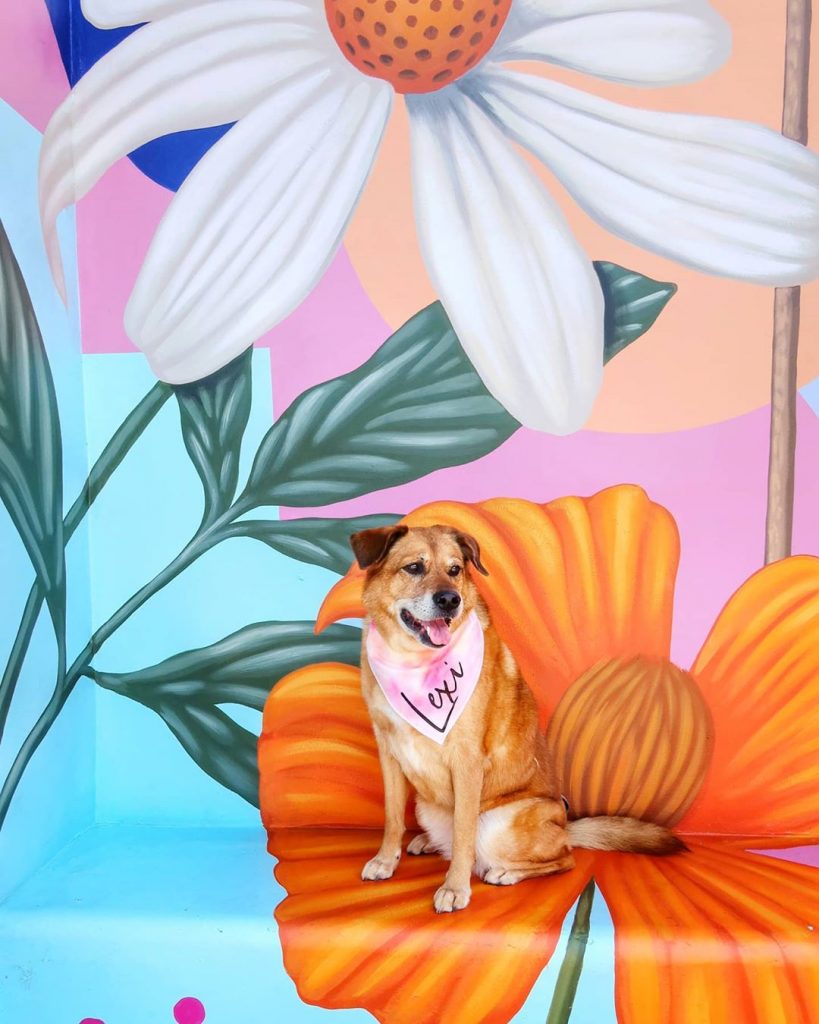 Instagram-worthy Spots
As the City of the Arts®, Costa Mesa has a variety of art throughout the city. You'll find murals, installations and street art that make a picture perfect snapshot. Check out our guide to the Top 10 Instagrammable spots in Costa Mesa. Tag @travelscostamesa so we can share your pet-friendly vacation!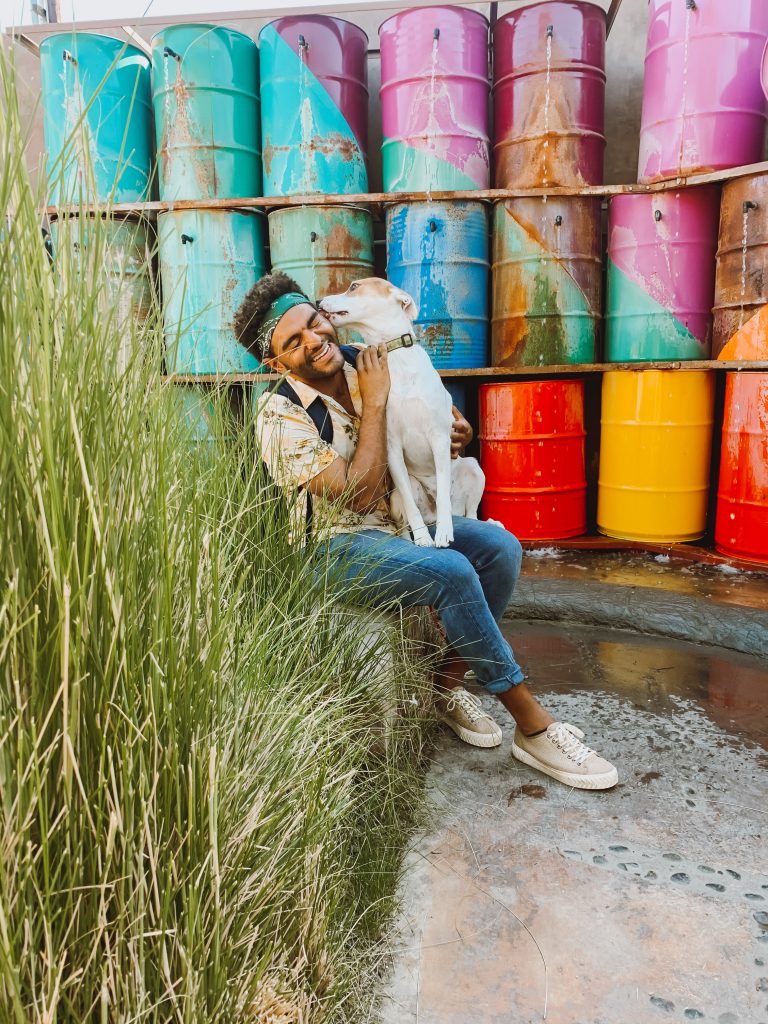 The LAB
The LAB Anti-Mall is a pet-friendly, indoor/outdoor retail and dining campus. Shop at one of The LAB's small boutiques or signature airstream trailers. You can even find sustainable dog toys and supplies at Eco Now, a zero waste shop and refill station. Enjoy patio dining at one of The LAB's popular restaurants, including vegan favorite Seabirds and the always popular Habana. Don't forget to snap that perfect Instagram shot in front one of the murals or art installations.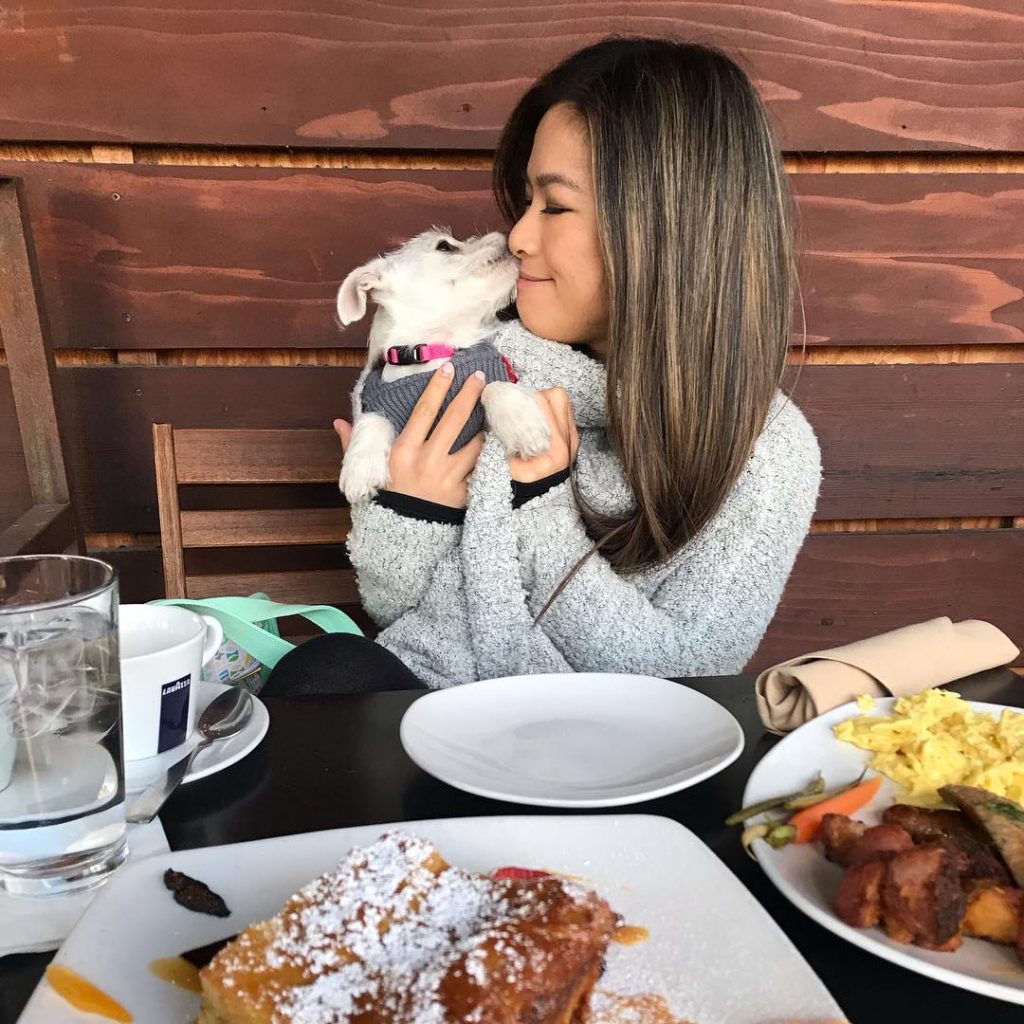 The CAMP
Located just across from The LAB, The CAMP is another pet-friendly indoor/outdoor retail and dining center. You can shop for eco-friendly and sustainable clothing, home goods and more at SEED Peoples Market. Restaurants include Old Vine Kitchen & Bar, which has three outdoor dining areas, as well as Blackmarket Bakery, from Chopped champion Rachel Klemek. Other fare includes pizza, gelato, burgers and, opening soon, ramen.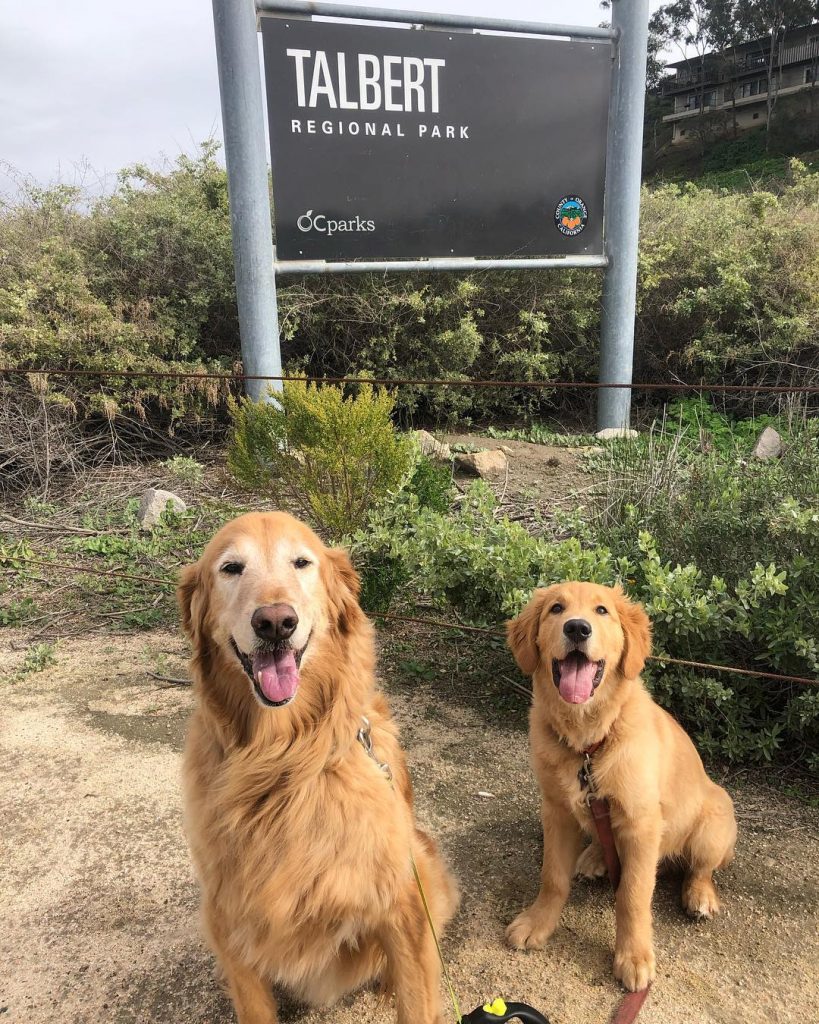 Costa Mesa Parks
There are thirty parks of various sizes located within Costa Mesa. Popular parks Fairview Park and Talbert Regional Park are close to the beach, while TeWinkle Park has ducks and a lake. TeWinkle Park is also home to the Bark Park. Find more about Costa Mesa parks here.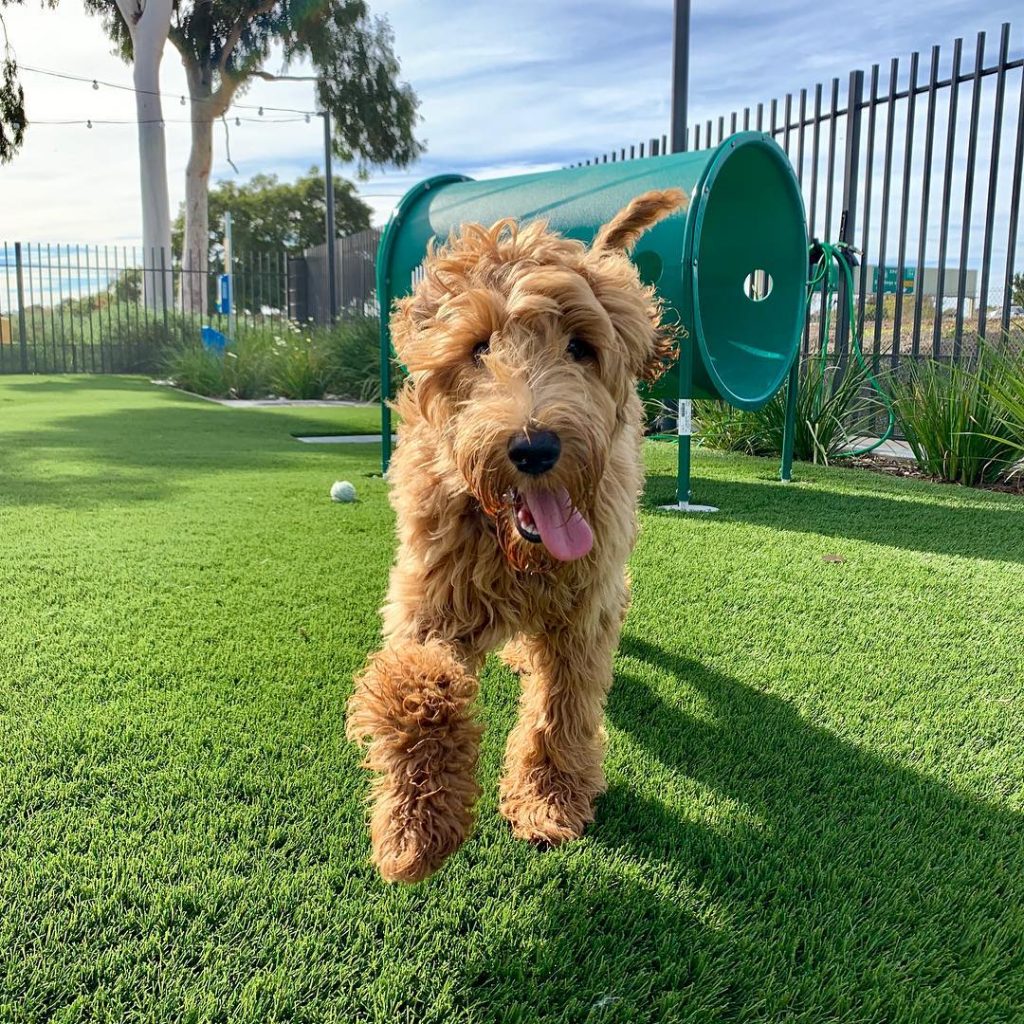 Bark Park
If your pup is looking for some off-leash fun, the Bark Park is just the place. The 2-acre park has both large and small dog areas, fresh grass, trees and fresh water. Costa Mesa Bark Park is open 7:30 am to 8:45 pm, except Wednesdays. The park also offers breed nights where specific dog breed groups can meet.
Want more ideas for you and your pup? Visit our pet-friendly travel itinerary.
Comments Off on Your Guide to Pet-Friendly Costa Mesa
Posted in Misc
Costa Mesa is at the heart of Pride Month in Orange County, including the official OC Pride closing party at STRUT Bar & Club, but that's not the only reason to visit Costa Mesa during Pride. We have 7 reasons we think Costa Mesa is the perfect destination during Pride. Be sure to check out our summer hotel deals too.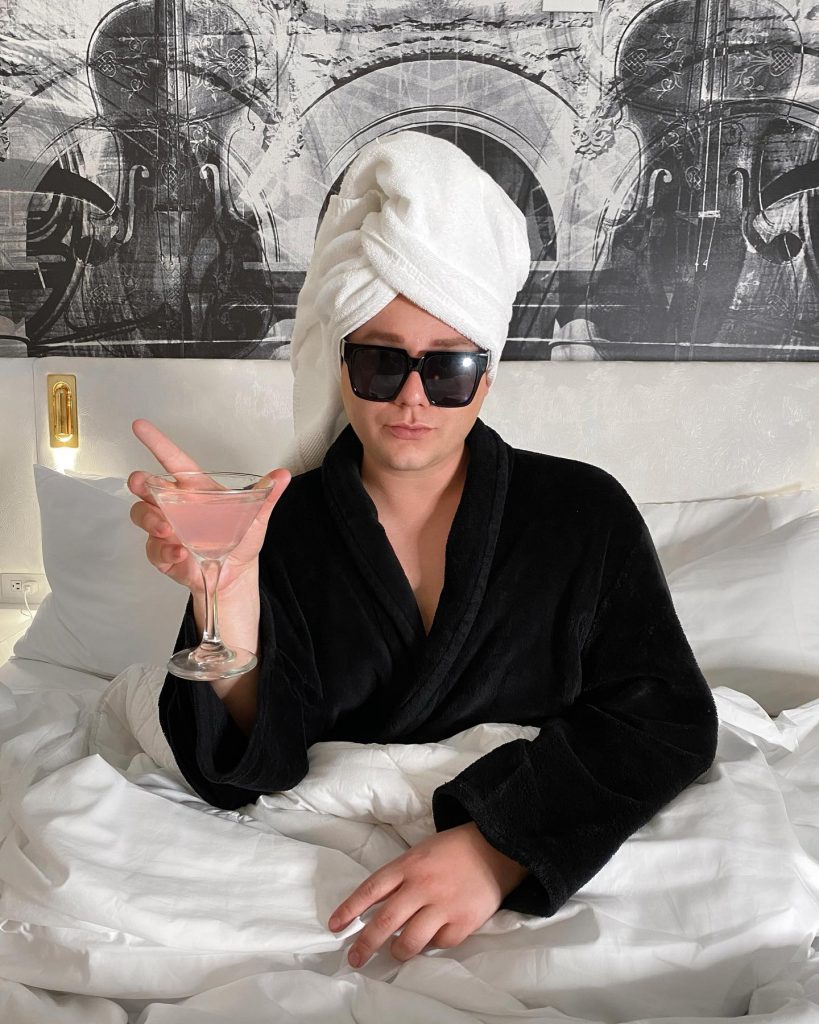 1. Stay in the heart of Orange County

With its central location in Orange County, you can make Costa Mesa your "home base" for OC Pride events and visit popular Southern California attractions. Costa Mesa is only 37 miles south of Los Angeles and 88 miles north of San Diego, though there's plenty to do within the city.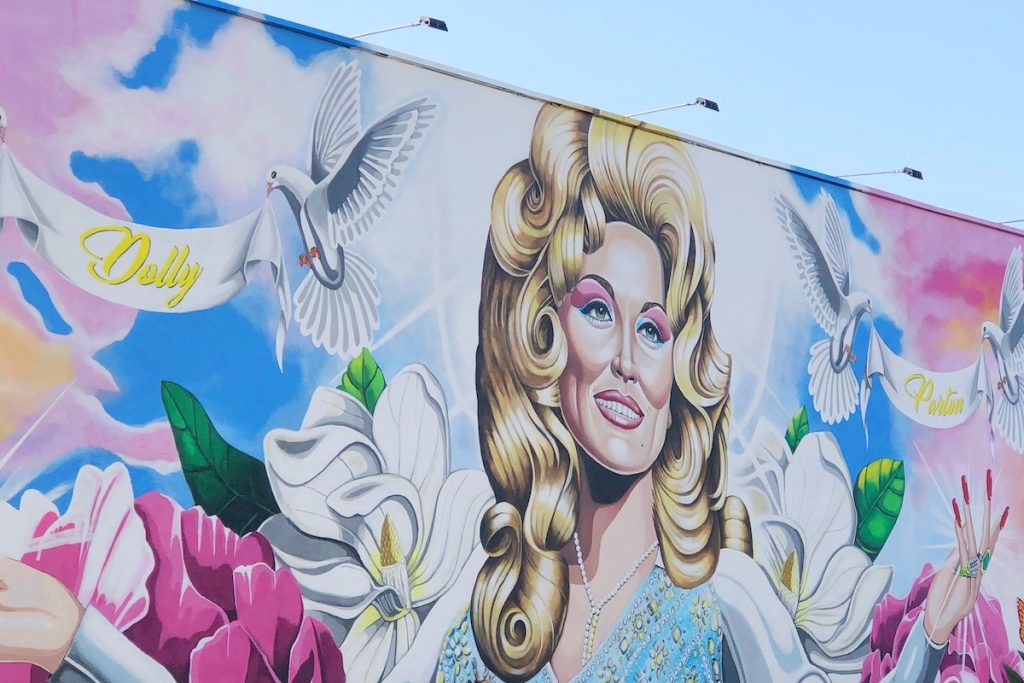 2. #1 Destination for Outdoor Art
Men's Journal named Costa Mesa the #1 Destination for Outdoor Art in the country! Costa Mesa is known as the City of the Arts® and getting outdoors means you'll see plenty of art around. We even have a free art walk audio tour that you can listen to on your phone. The tour takes you through the South Coast Metro area to visit some of Costa Mesa's acclaimed sculptures, including California Scenario by famed sculptor Isamu Noguchi. You can also visit our murals and street art page for more information about Costa Mesa's beautiful art.

3. Award-winning dining and entertainment
Costa Mesa is home to award-winning dining worthy of an Eatcation®. You'll find Orange County's only two Michelin star restaurants, restaurants from two of Bravo's Top Chef contestants and a Food Network Chopped champion. There's also plenty of entertainment, including The Art of Flamenco dinner show at Cafe Sevilla.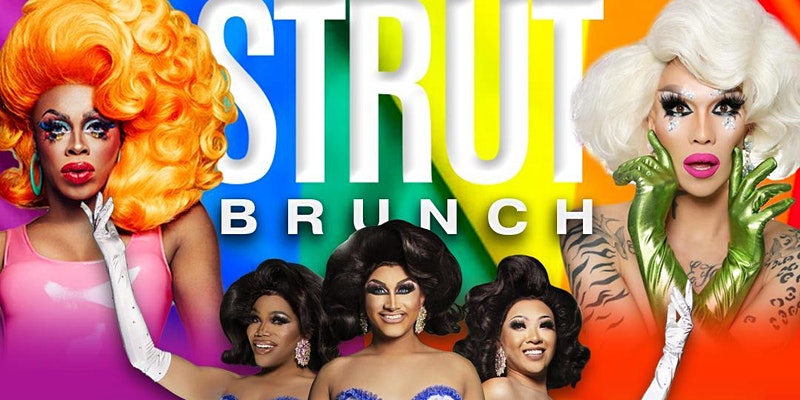 4. STRUT Bar & Club
STRUT Bar & Club is quickly making a name for itself as one of the best LGBTQ+ spots in Orange County. Visit during any time of the year for Drag Bingo, Strawberry Disco and Drag Brunch. There are two official OC Pride events held at STRUT this year, OC Pride STRUT Brunch featuring Mimosa Girls and the Official OC Pride Closing Party. Brunch will be held on Sunday, June 20 from 12-2:30pm and tickets start at $20. The closing party is free and will be on Saturday, June 26 from 6pm-2am.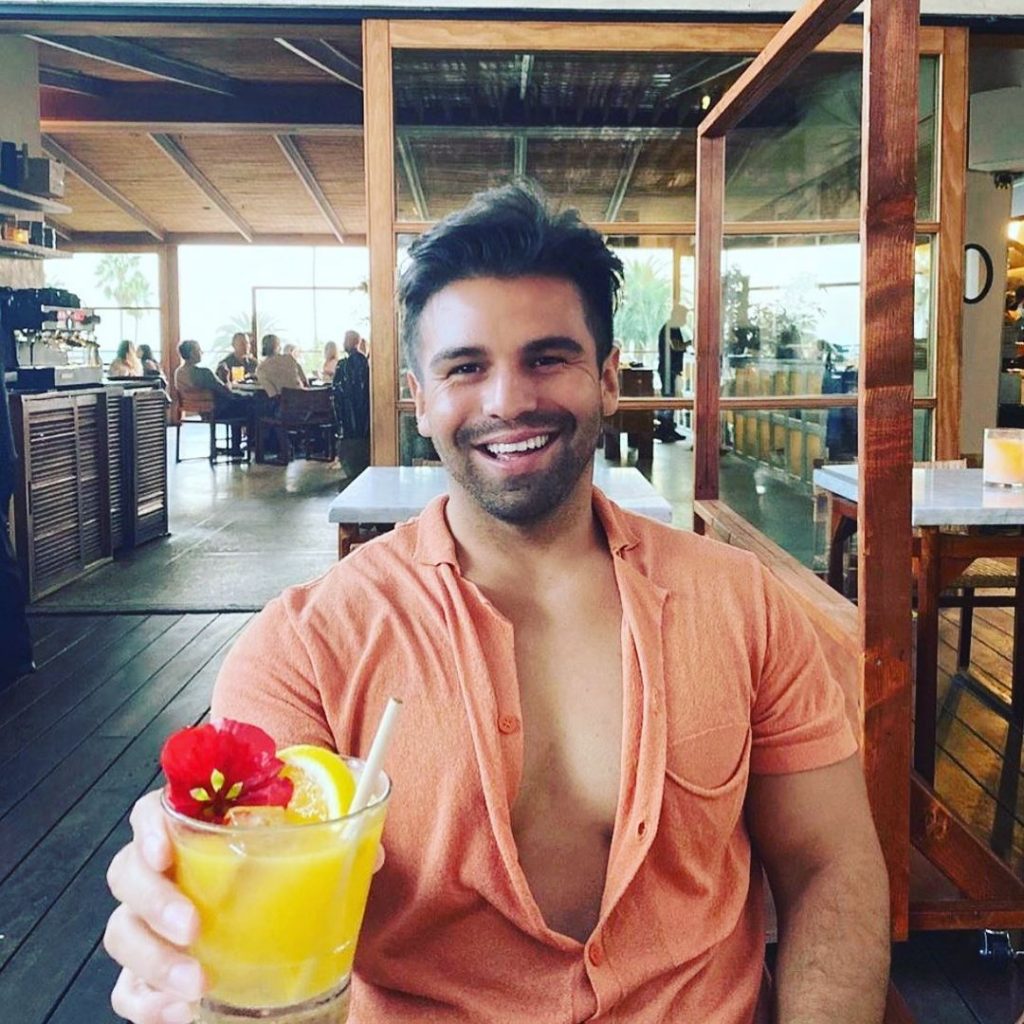 5. Tin Lizzie Saloon
Tin Lizzie Saloon has a distinctly Victorian vibe with red pin-and-tuck banquettes, brass foot rails and velvet-embossed flocked wallpaper.  Its welcoming environment makes it a perfect place to "mix, mingle and indulge" in mixed drinks, fine wines and liqueurs.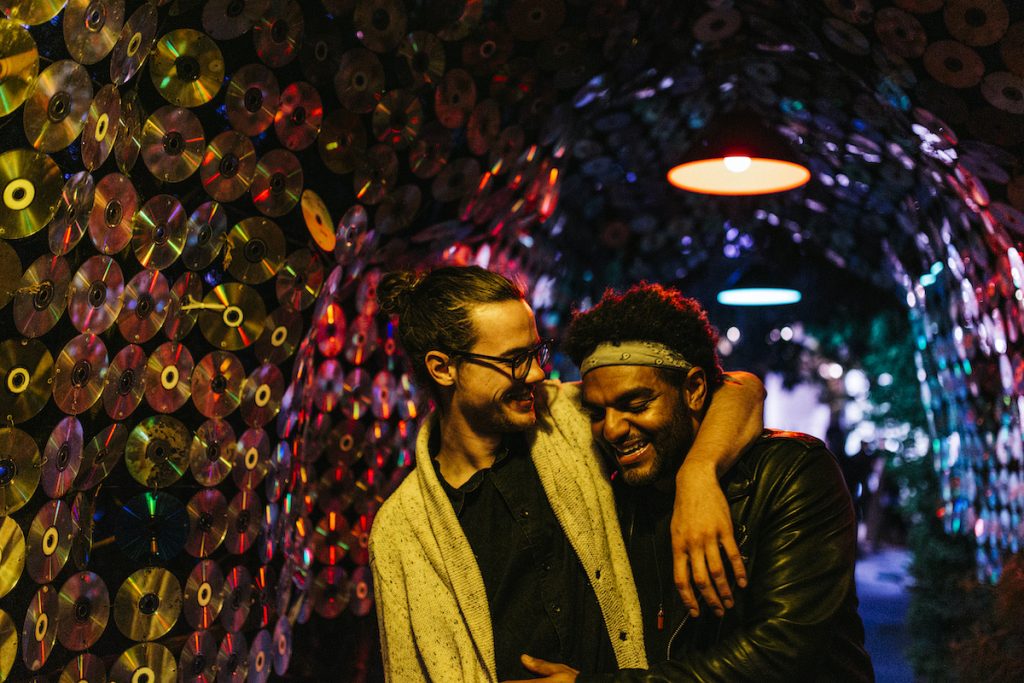 6. Unique shopping
Costa Mesa has several unique shopping options, including The LAB Anti-Mall which honors the "Little American Business." Across the street for The LAB is The CAMP, one of the first eco-friendly retail campuses in the country. Foodies will love SOCO & The OC Mix where you can find everything for cocktail lovers, home cooks and more. South Coast Plaza, the largest shopping destination on the West Coast.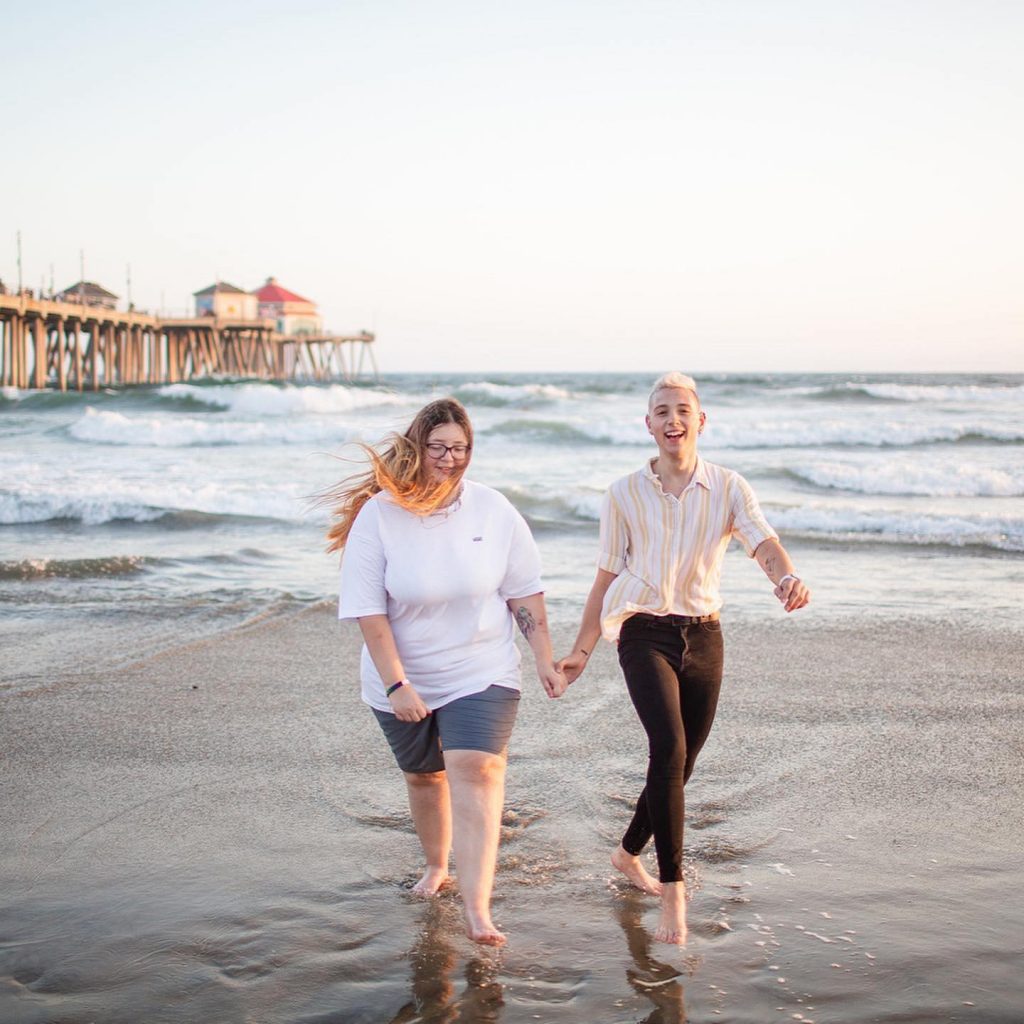 7. Orange County beaches
Costa Mesa is only a few minutes from two of Orange County's most popular beaches, Newport Beach and Huntington Beach. Take a relaxing break, surf lessons or go out on a Duffy Boat.
Comments Off on 7 Reasons to Celebrate Pride in Costa Mesa
Posted in Misc
California is officially reopening on June 15, so now is the time to plan your summer getaway. Theme parks, performing arts centers and more are all ready to welcome you back. If Orange County or Southern California are your destination, Costa Mesa's central location makes it the perfect home base for your visit. Check out our "Find Your Happy" hotel deals with rates as low as $112 a night. Here are 7 ways to make your stay even happier.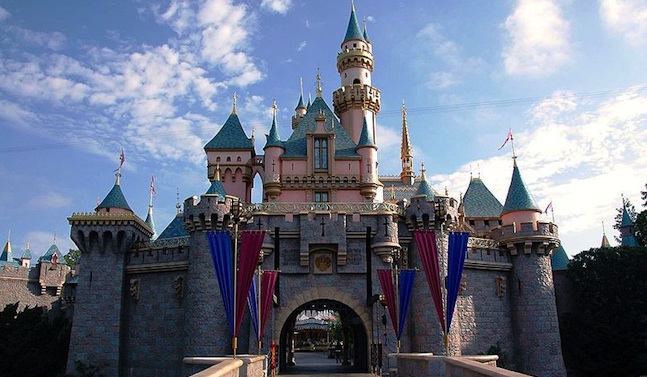 1. Disneyland Resort®
The Happiest Place on Earth is always a favorite Southern California destination. Plus, it's just a short 13-mile drive from Costa Mesa. The Disneyland Resort® has a phased reopening plan and is already open for California residents. Visit their website for open attractions, restaurants and updates.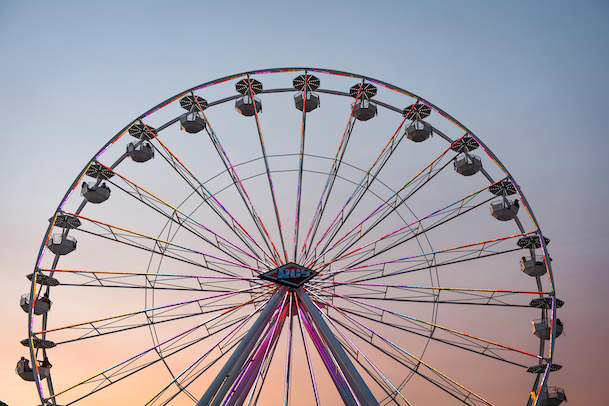 2. OC Fair
It's "Time for Fun" as the OC Fair return in person July 16 – August 15, 2021! Enjoy four weeks of fun, food, and entertainment. Ticket prices start at $12 on weekdays and $14 on weekends with various discounted prices for children and seniors. Advance ticket purchase is required this year, so be sure to plan ahead.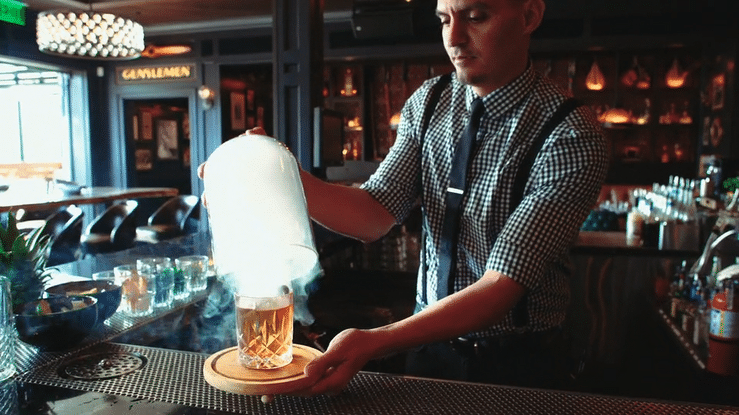 3. Happy Hour
The Costa Mesa Happy Hour scene can be experienced every night of the week with so many independently owned and diverse dining options; some with live music and dinner shows throughout the week. It's a great time to explore this popular foodie town and support local businesses. Get a taste of the experience through the happy hour video series.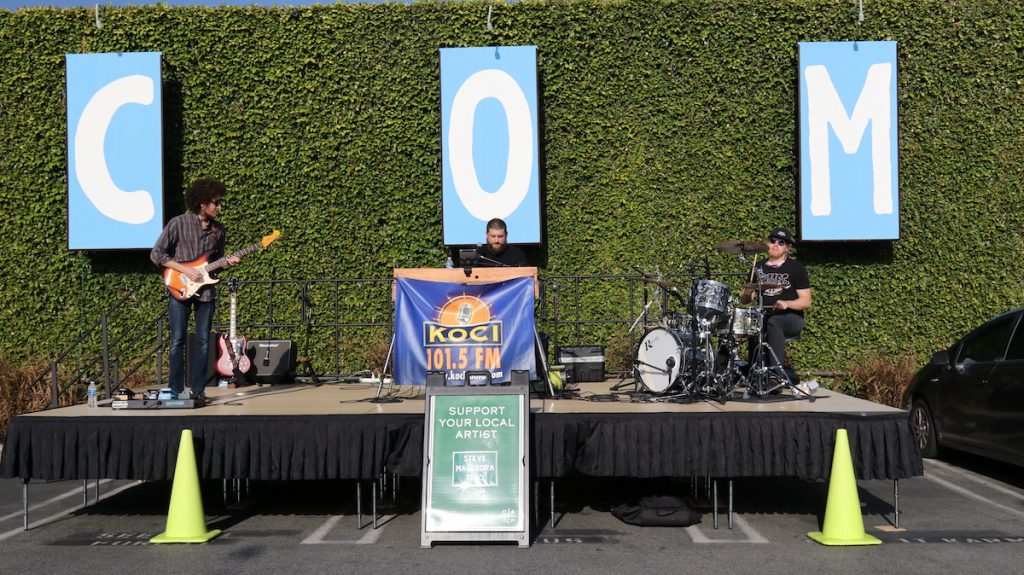 4. Concerts @ The CAMP
Free, outdoor Concerts @ The Camp every Thursday evening at 5:30 p.m through September 30. The CAMP is a unique dining and retail spot in Costa Mesa and one of the first-known sustainable campuses in the U.S. It features vegan, Vietnamese, Italian and American fare, plus some of the best baked goods in town by Food Network Chopped champion and Blackmarket Bakery owner, Rachel Klemek, all to enjoy during the concert.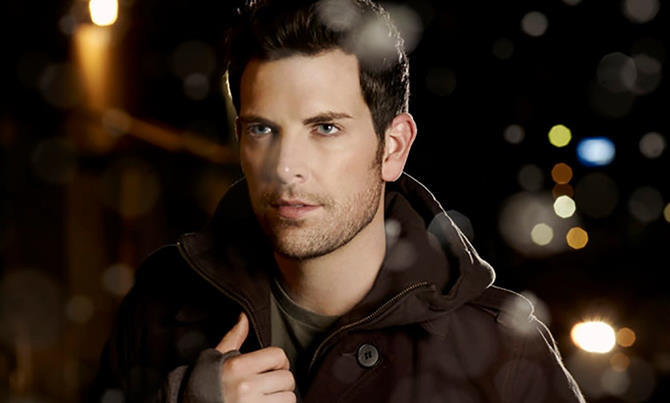 5. Segerstrom Center for the Arts
Segerstrom Center for the Arts has live entertainment on the outdoor Argyros Plaza. Upcoming performances include Polynesian dance classes, comedian Maria Bramford and NBC's The Voice 2012 contestant, Broadway performer and songwriter, Chris Mann. Advanced reservations are required and can be secured online. Visit our calendar for the latest events.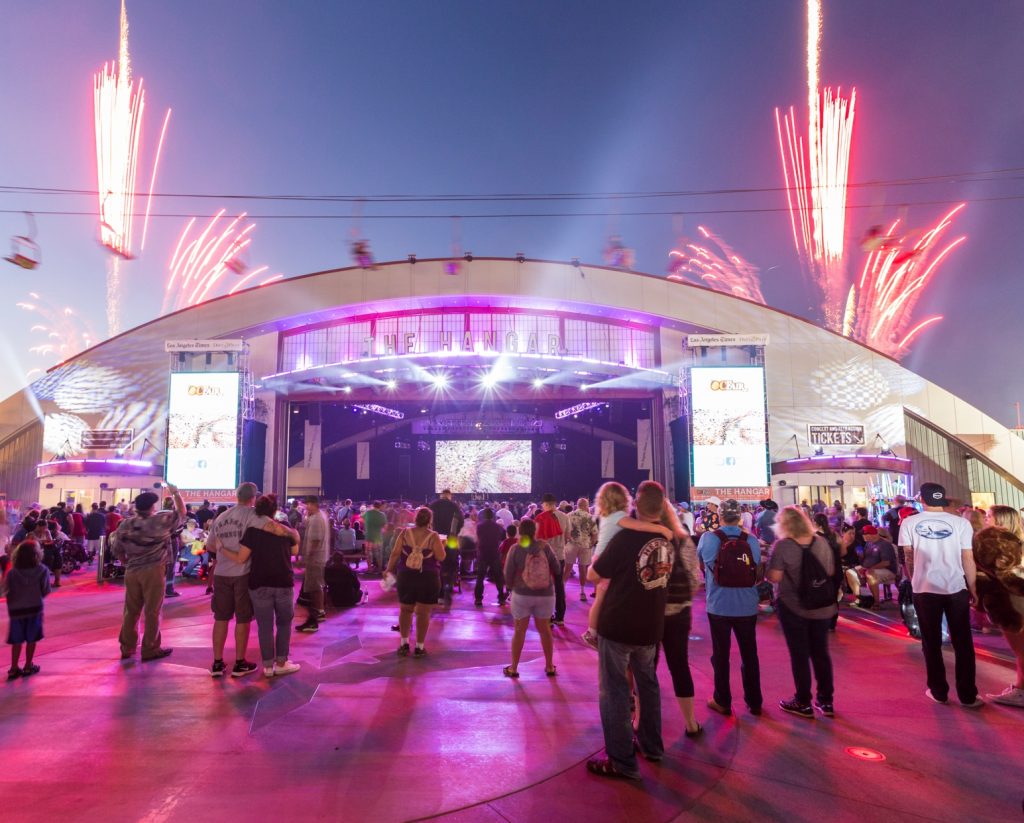 6. 2021 Toyota Summer Concert Series
Live concerts and performances are back as part of the 2021 Toyota Summer Concert Series at the Pacific Amphitheatre and will feature guests like Cole Swindell, Cheap Trick, Blue Oyster Cult along with a wide range of cover bands performing in The Hangar at OC Fair & Event Center.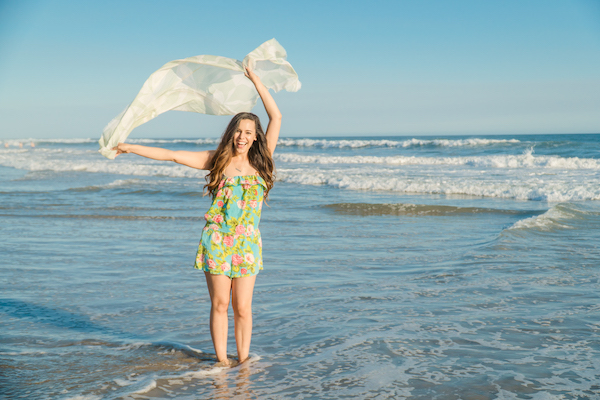 7. Orange County Beaches
Have fun in the sun at one of these hidden gems and lesser-known beaches in Orange County – take a picnic, rent bikes or even take a surf or standup paddle board lesson.
Comments Off on 7 Ways To Find Your Happy in Orange County This Summer
Posted in Misc
Costa Mesa is a proudly diverse city that offers a unique experience for visitors. Within the city you can find a variety of small businesses, the largest shopping destination on the west coast, street art and a world-class performing arts center. The cultural influences throughout Costa Mesa can especially be seen through the dining and small businesses that make up the city. In honor of Asian American and Pacific Islander (AAPI) Heritage Month, we're highlighting some of the AAPI restaurants and businesses in Costa Mesa here and on social media. Follow us on throughout the month to see even more AAPI restaurants and businesses in Costa Mesa.

The LAB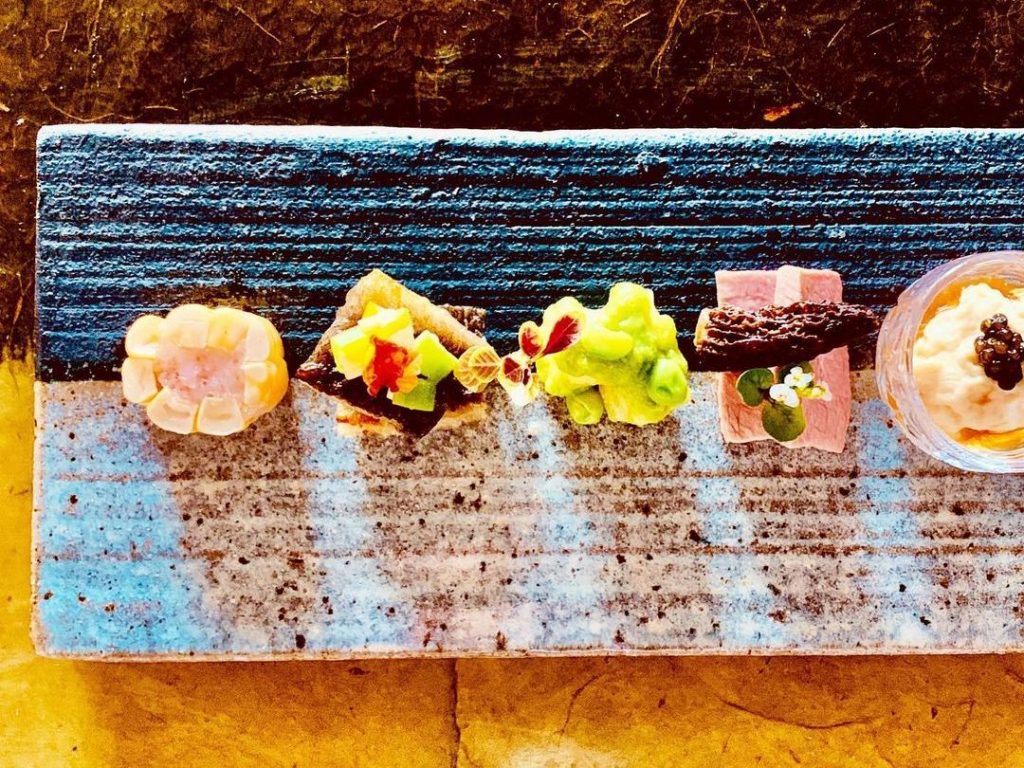 Hana re
Every seat is at the chef's table at this one-of-a-kind Michelin Star restaurant. With only 2 tables, and 10 seats, Hana re is more than a sushi bar. It's a truly unique Costa Mesa experience.You'll dine from one of the omakase menus and enjoy watching chef Atsushi Yokoyama prepare his exquisite dishes. If you're planning to visit Hana re during your Costa Mesa getaway, check with the restaurant about reservations early.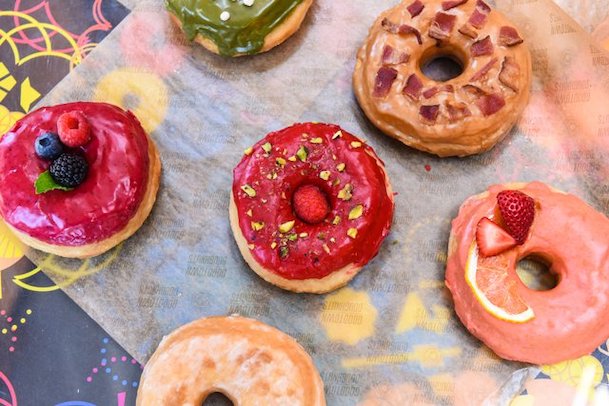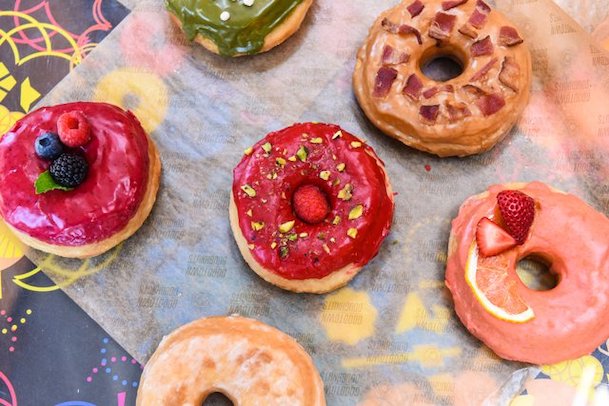 Good Town Doughnuts
Try the handcrafted brioche donuts in flavors like raspberry pistachio, hibiscus or Nutella. There are plenty of vegan and gluten-free options. Good Town Doughnuts uses high quality ingredients such as organic sugar, pure maple syrup and fresh fruit.

Blends/Carve
Originally from Japan, owners Tak Kato and Mike Toe blend international taste with global products, including apparel and accessories. They'll also be opening Kuro Pizza at The LAB soon.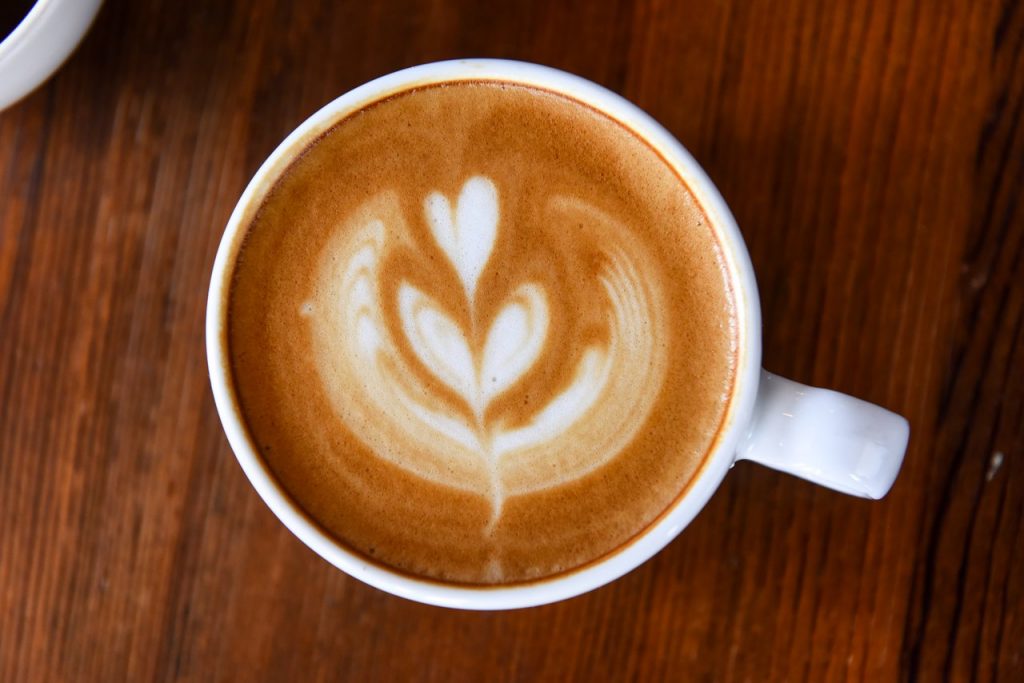 Nook Coffee Bar
Nook Coffee Bar serves signature drinks such as the Spanish latte, honey lavender latte and honey oat latte. Grab a specialty coffee to enjoy while sitting at one of The LAB's outdoor tables.

The CAMP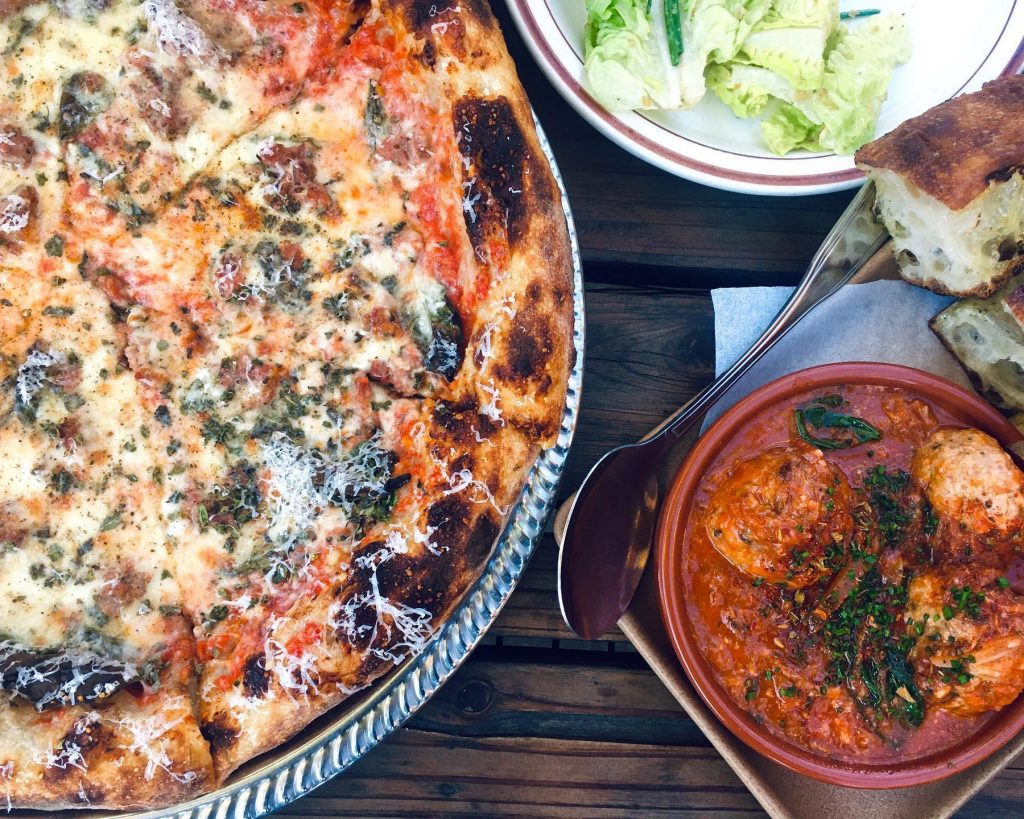 Folks
From partners Chloe Tran and chef Joey Baugh, Folks has already won accolades in its first two years. The naturally leavened pizza dough, along with the rest of the menu, makes Folks a must visit in Costa Mesa. The meatballs with pork cheek gravy are delicious, as are the chicken wings with Italian fish sauce, calabrian chilies, parsley and lemon.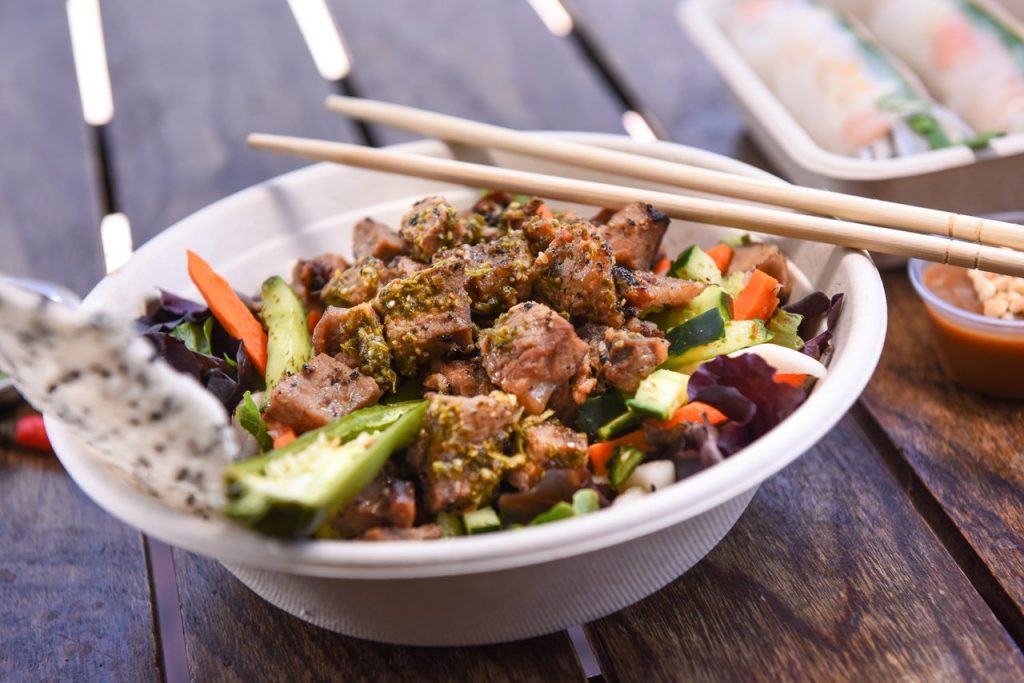 East Borough
Enjoy Vietnamese street-cart style foods, such as bánh mi sandwiches, spring rolls or bo kho stew at East Borough. Everything is packaged for takeaway, so you can grab a spot at one of The CAMP's many outdoor seating areas and take in the view.
South Coast Plaza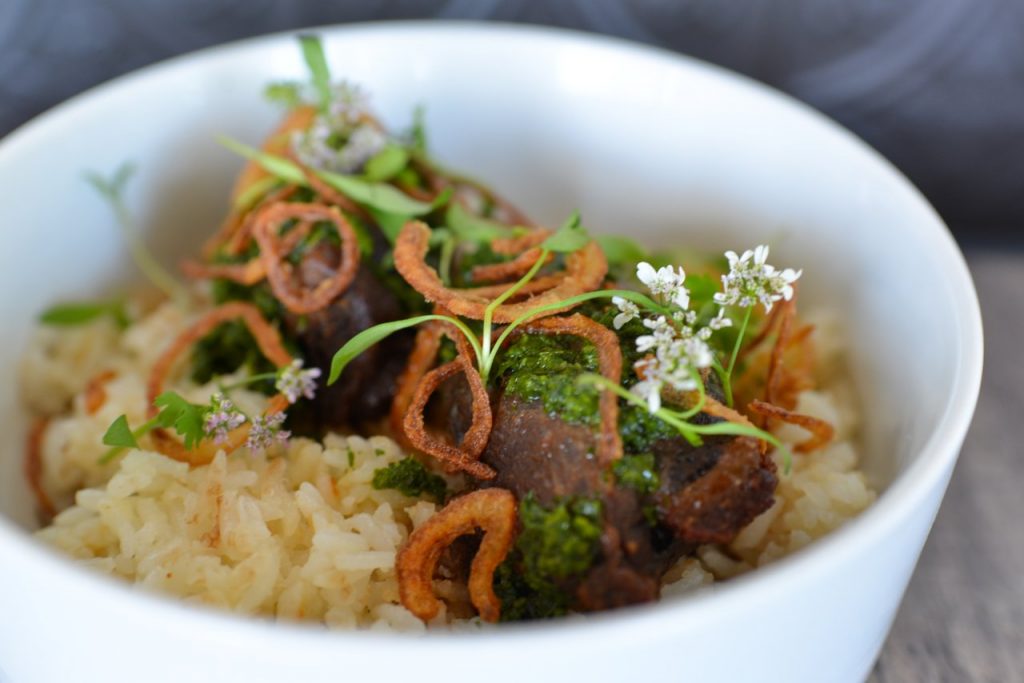 Terrace by Mix Mix
Chef Ross Pangilinan's eclectic menu at TERRACE by Mix Mix is inspired by Italian, French and modern Filipino flavors. The pork cheek adobo and the bone marrow pizza are always popular. We recommend trying one of his pre-fixe menus.

Royal Khybar Fine Indian Cuisine
Located across Sunflower Ave., in South Coast Plaza Village, Royal Khybar Fine Indian Cuisine offers modern and classic dishes. The menu is prepared with locally grown produce, fresh spices, handcrafted cheese and yogurt.

AnQi Bistro
AnQi Bistro is the noodle bar and bistro concept by House of AN, of Crustacean fame. Popular dishes include filet mignon potstickers and pan-roasted lobster. There's also a secret kitchen menu with some of House of AN's famous dishes such roasted crab and famous garlic noodles.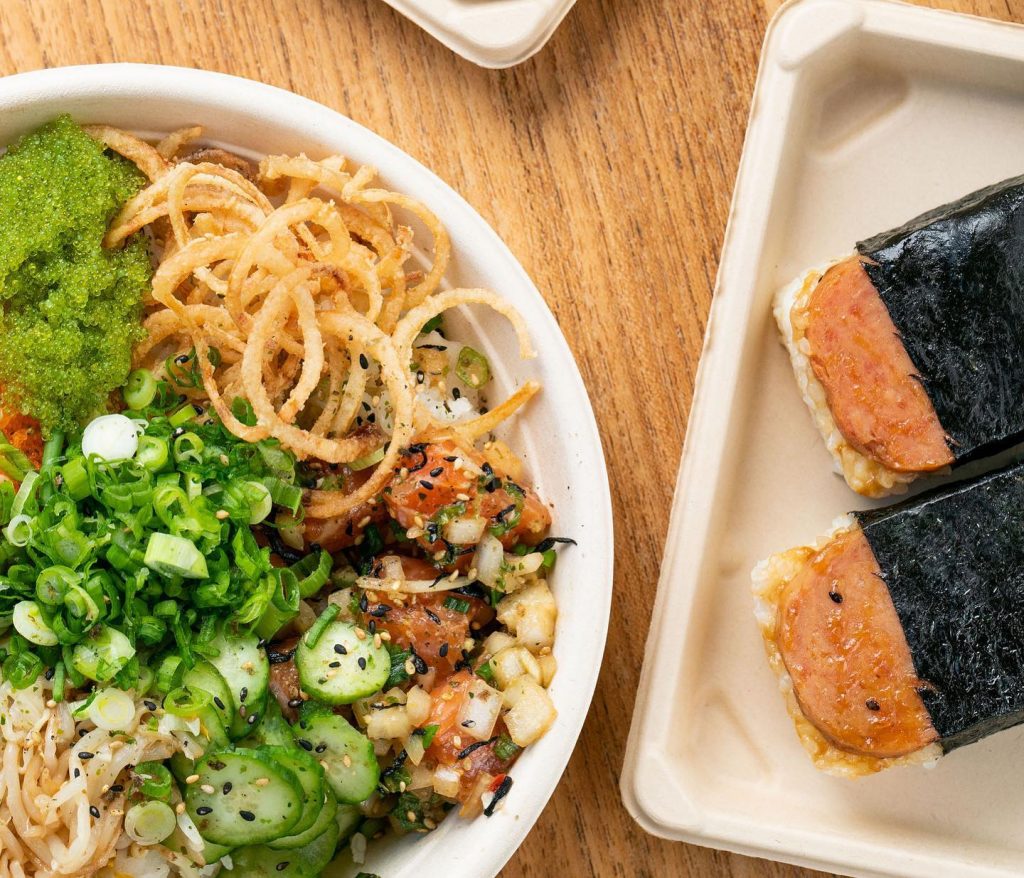 Poke Bar at The Hall: Global Eatery
The popular Hawaiian dish gets the Top Chef treatment at The Hall: Global Eatery from chef Amar Santana. Build your bowl with choices of base, protein, toppings and sauce.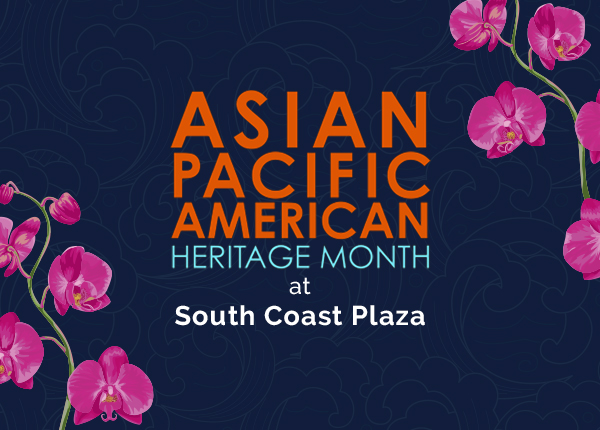 Learn more information about AAPI month at South Coast Plaza here.
Comments Off on Where to Celebrate AAPI Heritage Month in Costa Mesa
National Beer Day may be April 7th but, with 5 breweries in Costa Mesa, we celebrate beer all year round. In fact, Costa Mesa breweries are close enough to one another that we call it the Costa Mesa Beer Trail! The breweries are located in the SoBeCa area, around The LAB and The CAMP. Thinking about hitting the beer trail on your next Eatcation®? We've got some great food pairings for you too. Want to walk the trail over a couple of days? Check out our Spring Break hotel deals, including rates as low as $89 a night.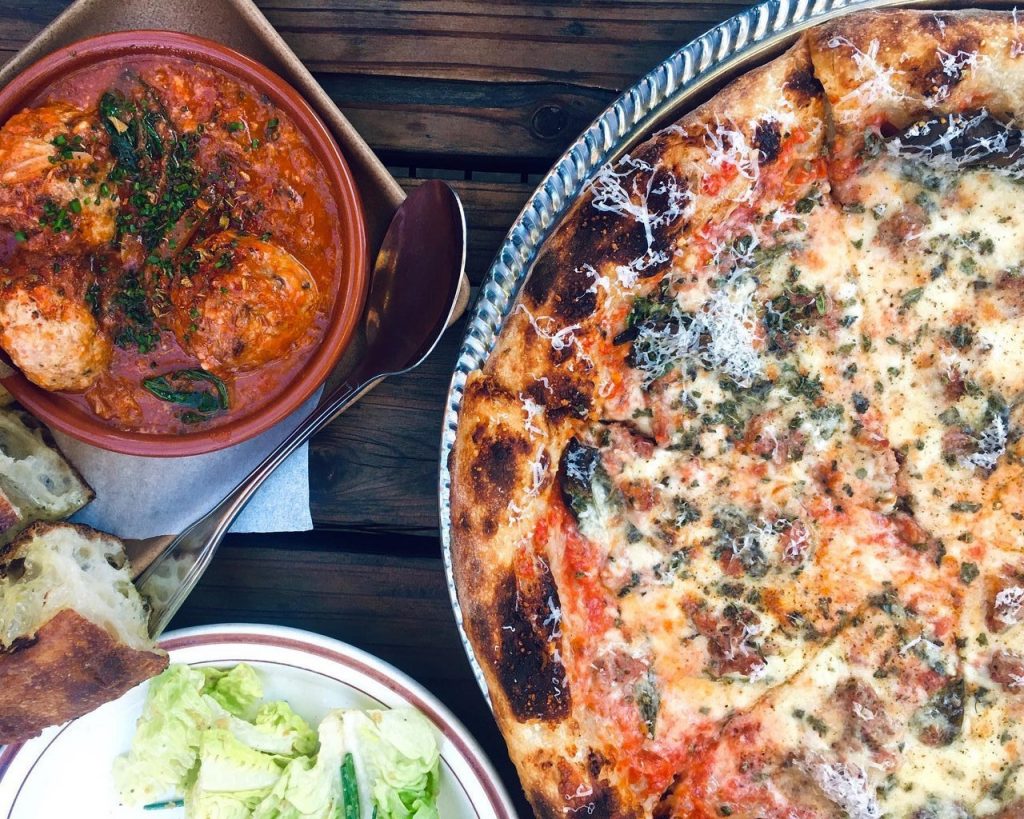 Folks
A classic pairing – beer and pizza. The naturally leavened dough at Folks makes their crust light and airy. They offer a selection of white and red pizzas, appetizers and salads. Each pizza feeds about 2-3 people. The fennel sausage pizza is definitely one of our favorites. For vegetarians, the mushroom or margherita pizzas are also delicious. Another great beer pairing is the free range chicken wings with Italian fish sauce, Calabrian chilies, lemon and parsley. Folks is located within The CAMP and delivers to neighboring Salty Bear Beer.

East Borough
If you're spending the afternoon on the trail, East Borough is a great spot to stop for food. East Borough serves Vietnamese sandwiches, bowls, soups and salads. Try the rice porridge (pictured) with jidori chicken, grilled bok choy, crispy shallots, scallions, soft boiled egg, pickled ginger and mint. Several dishes, including their banh mi, allow for choosing your protein – including beef, tofu, chicken and pork belly.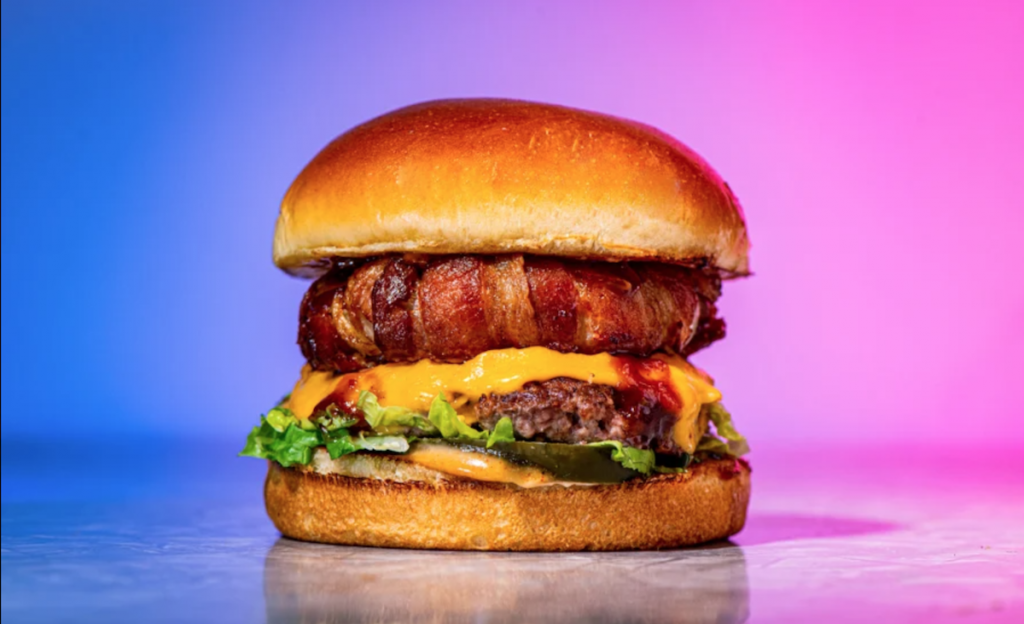 Umami Burger
Craving a burger with your beer tasting? Umami Burger has a location inside The CAMP. Their classic Umami burger with a side of truffle fries is always a great option. They also have a Texas BBQ bacon burger with a bacon wrapped onion ring, lettuce, tomato, pickle, American cheese, classic sauce and BBQ sauce.
Baba's Hot Chicken
Baba's Hot Chicken recently opened its first Orange County location at The LAB where they serve classic Nashville hot chicken. Don't worry if you prefer things on the milder side, they also offer a mild option on their chicken dishes.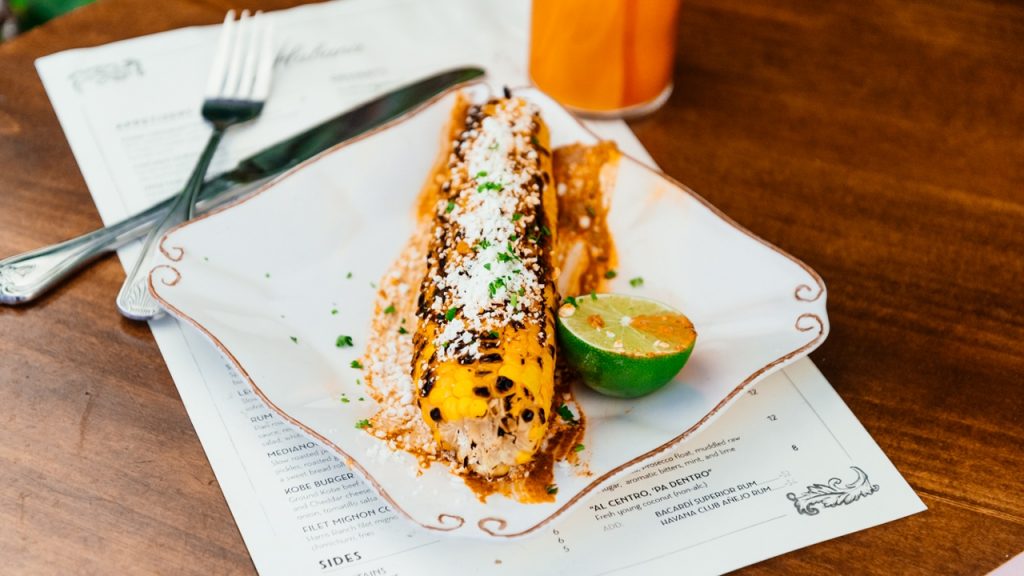 Habana
Located near Bootlegger's Brewery at The LAB Anti-Mall, Habana serves delicious Cuban food. They have a selection of entrees to choose from, including salmon and steak, if you're in the mood for dinner. We think the Cuban sandwich (medianoche) pairs wonderfully with the beer trail. Looking to share appetizers instead? The empanadas come by the dozen, including a combo of chicken and veggie. Don't miss out on the roasted corn on the cob.

Memphis Cafe
A Costa Mesa staple, Memphis Cafe has been open since 1995. Their Southern inspired menu includes fried chicken and waffles, gumbo, and crab cakes. We recommend trying the cobra chicken sandwich with buttermilk fried chicken, bacon, pickles, cheddar cheese and ranch on a brioche bun. In the mood for dessert? Their peach-blackberry cobbler comes with an oatmeal pecan crumb.

Looking for more options for your stay? Visit our Costa Mesa restaurants page for current dining information.

Comments Off on Food Pairings for Your Costa Mesa Beer Trail Adventure
Posted in Misc