Travel Costa Mesa Blog
Posts Tagged 'orange county'
Old Vine Café
Old Vine Café has an inspired lunch three-course pre-fixe menu that features a starter, entrée and dessert. Every option showcases Chef Mark McDonald's brilliance, but the main reason why Old Vine tops our list is because breakfast is still served.  If you prefer sweet, savory or something comforting, Old Vine Café has the perfect breakfast dish to satisfy any taste.  If you've haven't been to Old Vine yet, be sure to try the open-faced –  a freshly made biscuit with sausage, scrambled eggs and a homemade chipotle gravy.  Old Vine also makes all of their own spreads from scratch.  The unique dishes make Old Vine Café one of the most popular eateries not only at the CAMP, but in all of Orange County.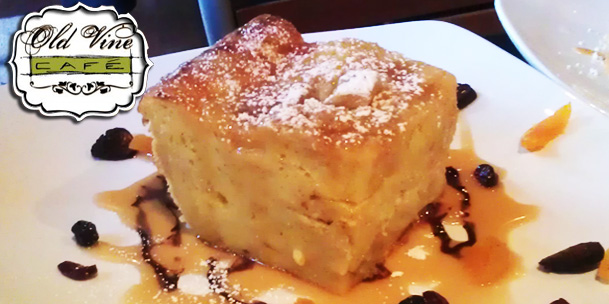 Comments Off on Five Must-Go Places for Lunch Deals in Costa Mesa
February is going to be an exciting month at South Coast Plaza with Lunar New Year events, specials and giveaways.  The Year of the Snake will kick-off on February 5, with a towering snake exhibit and floral arrangement.  The exhibit will be on display in Jewel Court until February 17.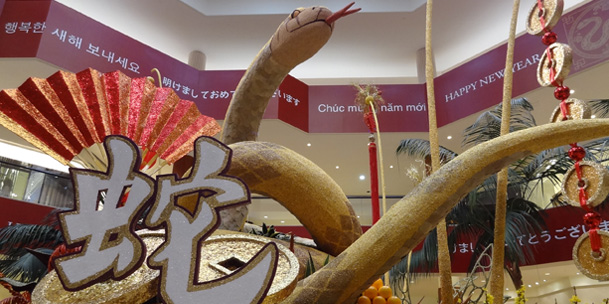 Between February 7 and 17, shoppers have a chance to win prizes and a South Coast Plaza shopping spree.  There will be an enter-to-win promotion at the four concierge desks with special red envelopes concealing prizes.  Thousands of envelopes will be distributed, but only 50 contain a prize. Read More
Comments Off on Chinese Lunar New Year at South Coast Plaza
The first Art Walk of 2013 drew large crowds of people, eager to see original art and live entertainment, to the SoBeCa district in Costa Mesa last night.  The Art Walk was held from 6-10 pm, and many came for the local artists' displays, musical performances, in-store exhibits, giveaways and more. Read More
Comments Off on SoBeCa District Art Walk at the LAB and the CAMP in Costa Mesa
Posted in Events, Locals, Misc, Music & Art, Play
Indie bands Sea Wolf and The Donnies The Amys played to a full house in Founders Hall at Segerstrom Center for the Arts last night for the Off Center Festival.
The festival features comedy, dance and theater, however, last night's performance was dedicated to fans of live music.  Audience members were treated to a night of talented musicians performing in an intimate venue.  For those who have not seen a show in Founders Hall, visit the SCFTA website and get tickets, because the theater is a great venue for any performance.  Although it seems more fitting for a night of improv acting, Founders Hall was perfectly suited to host the folk rockers. Read More
Comments Off on Indie Bands Sea Wolf and The Donnies The Amys Perform at Segerstrom Center for the Arts
Posted in Events, Locals, Misc, Music & Art, Play