Travel Costa Mesa Blog
Posts Tagged 'orange county'
Craft beer lovers are passionate about their beverages.  From the process to consumption, little excites a true craft beer lover more than the perfectly brewed combination of water, malt, hops and yeast.   Of course, there are many more adjuncts that add to the flavor, consistency and aroma, but the four main building blocks are the simplest amalgamation of what defines beer.
There is a vast amount of beer styles that are categorized based on numerous factors.  Strength, color and ingredients all determine beer type, however, craft beers are not defined by their "style," but by the brewery that produces the beer.  Craft beers are essentially beers that are brewed by a small, independent brewery.
Comments Off on Craft Beer in Costa Mesa
The SOBECA District Art Walk kicked off last night with entertainment, art, food and more at the CAMP, the LAB, Artkiteks Hair Studio and the SOLO building.  SOBECA, an acronym meaning South On Bristol, Entertainment, Culture, Arts, is a pedestrian friendly area located around Bristol Street, south of Baker consisting of trend-setting, eco-friendly shops, restaurants, services and galleries.  Anchoring the SOBECA district are the LAB and the CAMP shopping centers. Read More
Comments Off on SOBECA District Art Walk in Costa Mesa
Posted in Events, Food, Locals, Misc, Music & Art, Play, Shopping
There is no rest for the weary during the holidays.  Between family gatherings, home-cooked meals and holiday parties, there isn't much free time for shopping.  Holiday decor hangs in stores earlier each year.  While the scent of your Thanksgiving meal still lingers in the kitchen, it's already time to focus on holiday shopping.  Whether your list is for one or one-hundred, there is a good chance shopping is on the agenda for the long Thanksgiving weekend.  With many big-brands offering large discounts on Black Friday, fighting through the crowds may be worth the savings.  If leaving the house seems like too much to ask, there is Cyber Monday, where online retailers and e-commerce sites offer savings on products and shipping with one-day-only deals.  In between the Black Friday swarm and the Cyber Monday searches is Shop Small Saturday, a national movement that promotes shopping at locally owned businesses. Read More
Comments Off on Orange County's Best Black Friday and Small Business Saturday Shopping in Costa Mesa
To celebrate their second birthday, the SoCo Farmers' Market hosted The Farm to Food Truck Challenge on November 17.  Hundreds of judges, spectators and chefs gathered for the competition set up in the style of the Food Network's "Chopped" where speed, skill and ingenuity are combined to be crowned the top chef, or in this case, the top truck.  Chefs prepared meals based on pre-selected ingredients.  Because the Farm to Food Truck Challenge  was held at the top famers' market in Orange County, the five mandatory ingredients – butternut squash, walnuts, pomegranate, kale and mushrooms – were all seasonable.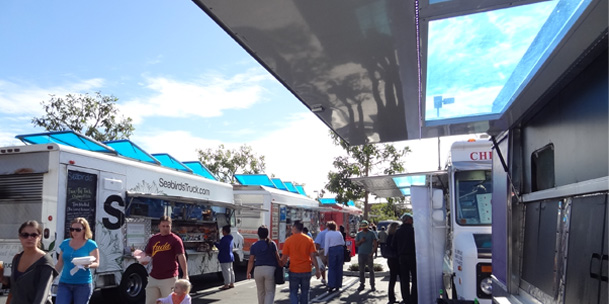 Comments Off on Farm to Food Truck Challenge at SoCo Farmers' Market in Costa Mesa
Veterans Day occurs every November 11 as a day to pay tribute to all American veterans, living or dead, who served during war or peacetime.  Originating as "Armistice Day" on the same day in 1919 to mark the first anniversary of the end of World War I, Veterans Day became a national holiday in 1938.  California has the highest number of living veterans at over 2 million.  With so many veterans, there are many Veterans Day tributes throughout the state.  In Costa Mesa and other cities in Orange County, citizens pay tribute to the vets with speeches, parades, free meals and marathons.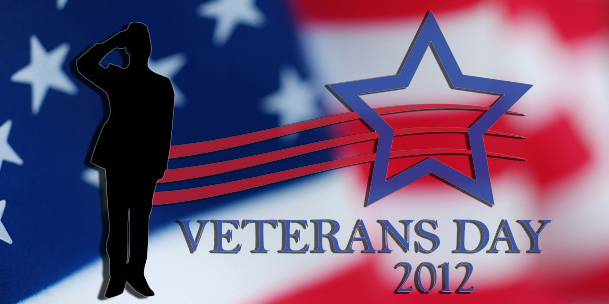 Comments Off on Veterans Day Events in Costa Mesa and Orange County