Travel Costa Mesa Blog
Posts Tagged 'orange county'
With Election Day tomorrow and the upcoming annual November events of Thanksgiving, Black Friday and Cyber Monday, this week's events in Costa Mesa provide a calm before the holiday storm.  November generally marks the beginning of winter.  For Orange County visitors and residents, this doesn't mean cold, harsh weather, but it does mean that the holiday season has arrived.  We know November as the eleventh month of the year, however, on the Roman calendar it was the ninth month of the year.  The root word, "novem" means nine.  In homage to the Roman calendar, we thought we would share nine non-holiday events in Costa Mesa before images of food, shopping and in-laws inundate you until the New Year.  With events for pet lovers, foodies, theatergoers and children this is a great week to get out and have fun before everything turns its focus to the holidays. Read More
Comments Off on Early November Events in Costa Mesa
West Elm is opening its first Orange County location today at South Coast Plaza in Costa Mesa.  The upscale furnishings and housewares store features contemporary furniture styles, kitchen ware, housewares, linens, hand-made textiles, interior design assistance and custom-made upholstery.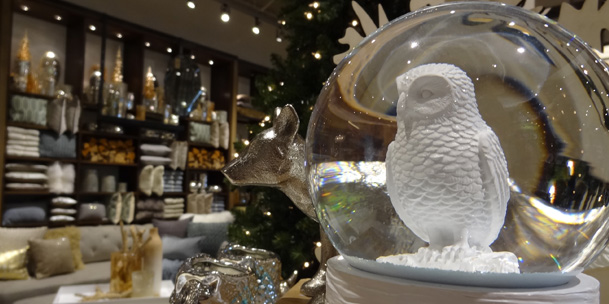 Comments Off on West Elm Opens its First Orange County Location at South Coast Plaza in Costa Mesa
Celebrity Chef Charlie Palmer offered a cheese cooking course at his eponymous restaurant in Costa Mesa.  Palmer has received many culinary accolades including three Michelin stars and has appeared on the Food Network's Top Chef during season 6 as a guest judge.
Charlie Palmer has restaurants in Las Vegas, Dallas, Northern California and New York.  His location in Bloomindale's at South Coast Plaza is widely considered one of the leading restaurants in Orange County.
Palmer, accompanied by his Executive Chef Seakyeong Kim, provided the course at the demonstration kitchen in Bloomingdale's.  With so many locations nationwide, personal appearances and hands-on demonstrations are rare. Read More
Comments Off on Celebrity Chef Charlie Palmer Teaches Cooking Course in Costa Mesa
Whether it is a unique costume idea or extra attention to detail while carving a jack-o-lantern, Halloween is a great opportunity to showcase creativity and have fun. Dressing in costume and carving pumpkins are not recent fads. Both of these activities originated from Celtic tradition. Originally, faces were carved into hallowed-out turnips to ward off evil spirits, but European immigrants to the United States continued the tradition with pumpkins. Today, Halloween is more about costumes, candy and scary movies than the pagan harvest festival where it originated. Costumes are not just limited to children – or even people! Many adults attend costume parties, while some even get their pets in the act!  Halloween is the second most commercially successful holiday in the United States with an average around $2 billion in candy sales alone.
If you're looking for more to do than sit by the front door and pass out candy to trick-or-treaters, or you are looking to celebrate on more days than just All Hallows' Eve, Costa Mesa offers some great ways to celebrate Halloween in Orange County. Read More
Comments Off on Costa Mesa Offers Great Halloween Events in Orange County
Between shrieks, camera flashes, crowds and glasses of champagne, master stylist and hair guru Frederic Fekkai offered free consultations to guests by appointment at Saks Fifth Avenue at South Coast Plaza.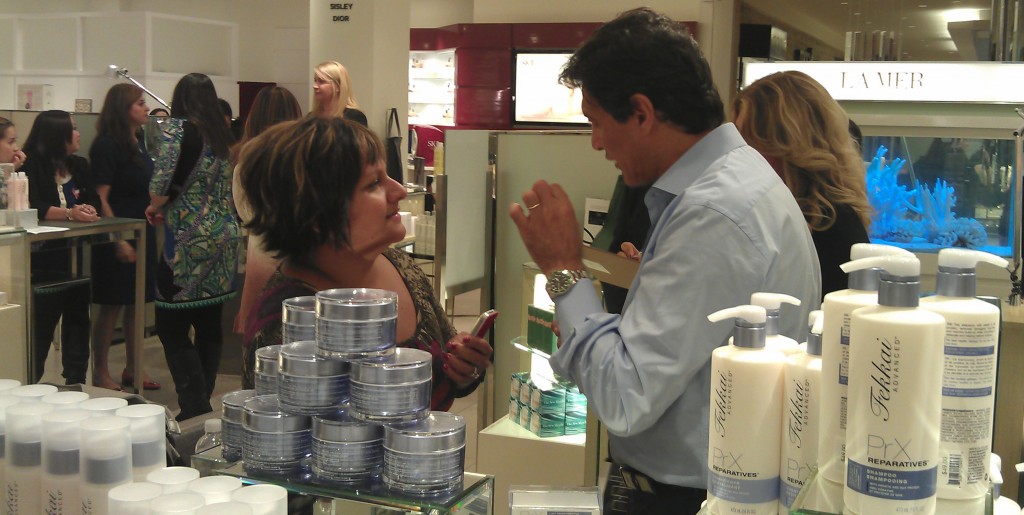 Comments Off on Legendary Hair Stylist Frederic Fekkai Visits Saks Fifth Avenue in Costa Mesa