The 2013 K-Earth 101 Bug Stock rolled into the OC Fair & Event Center this weekend.  Thousands of classic Volkswagens were on display for guests as the  Orange County Marketplace was abuzz with the sound of revving engines and friendly banter.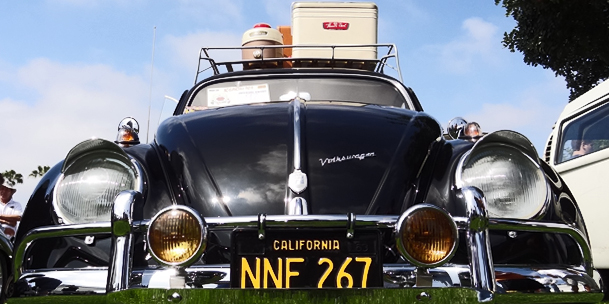 From custom beetles to extravagant busses, Porches and station wagons, the amount of different VWs was impressive.  Even a few celebrity autos, like Herbie the Love Bug and the Mystery Machine from Scooby Doo, made an appearance.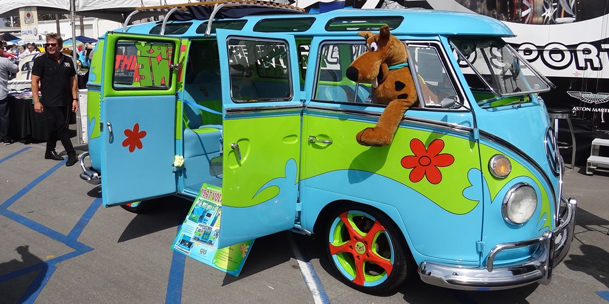 The famous autos gathered hoards of people, but the star of the event was certainly the overall collection of cars.  Along with the impressive fleet was an array of vendor booths, kid's activity areas, a live K-Earth broadcast with Charlie Tuna, raffles, giveaways, live music and entertainment.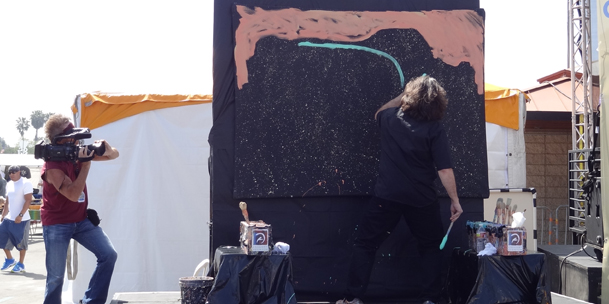 During the entertainment breaks, guests were encouraged to vote for their favorite cars.  Each car at Bug Stock was given an official entry number and entered into a competition for the chance to win best custom VW or best stock VW.  An overall best in show winner was also crowned.
Although each car was technically entered into a competition, the atmosphere was anything but competitive.  VW enthusiasts, club members and more strolled through the grounds, checked out the cars and talked shop with the owners.  Some were eager to hear the engines, or get some trade secrets, while others just wanted photos with a cool car.
Many people at Bug Stock were just proud to show off their prize possessions to the public while others saw the event as a business opportunity by trying to sell their car.  Whether you were looking to buy, sell or just admire some classic V-dubs, the OC Fair and Event Center in Costa Mesa was the place to be for any Volkswagen lover.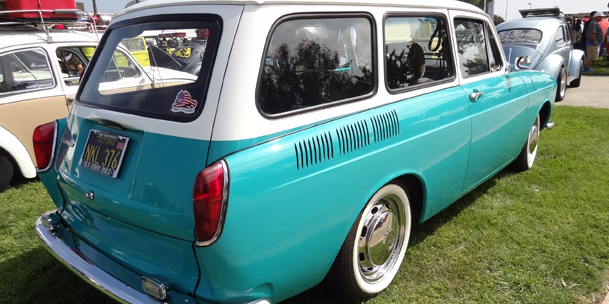 For more Bug Stock photos, visit the Travel Costa Mesa Tumblr and Flickr.