To eat a doughnut from Sidecar Doughnuts and Coffee is to taste a culinary pinnacle rarely met by the beloved morning treat.  The doughnuts give both a physical and emotional satisfaction.  Each doughnut is made from scratch with only the freshest possible ingredients.  Combine the care that goes into each of the doughnuts with Chef Brooke Des Prez's mastery of baking and you get incredible treats that have been creating a crescendo of buzz for months.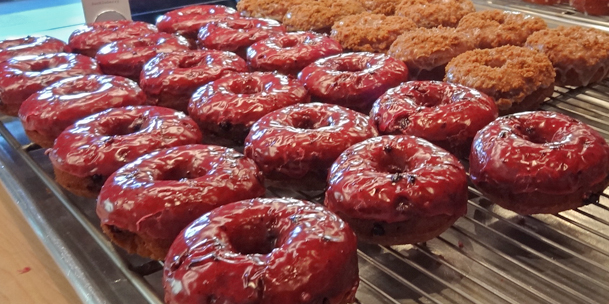 It seems like pretty much everyone with a  Yelp! account, blog or just a WiFi connection and taste buds is more than willing to critique and opine with each bite of every meal.  With that comes an incredible amount of hyperbole over all the little vittles out there.  However, when it comes to describing the mouth-watering deliciousness of Sidecar Doughnuts, you're going to hear "the best" more often than not.  Hyperbole aside, believe the hype surrounding Sidecar.  Is it worth the wait? Absolutely.  Will it make you crave more?  Undoubtedly.  Am I going to try and cut to the front of the line when Sidecar opens? Of course.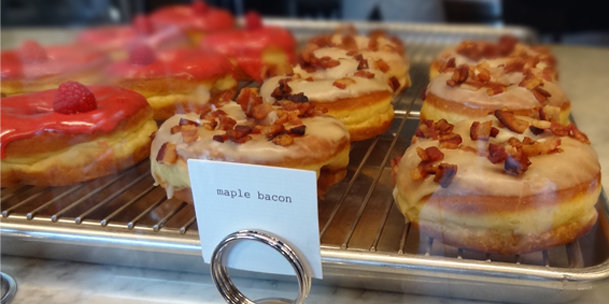 Travel Costa Mesa got a sneak preview of Sidecar, and it was evident even before the first bite that these aren't your run of the mill doughnuts.  Everyone reacted the same as if following an unwritten Sidecar guideline: bite, smile, repeat.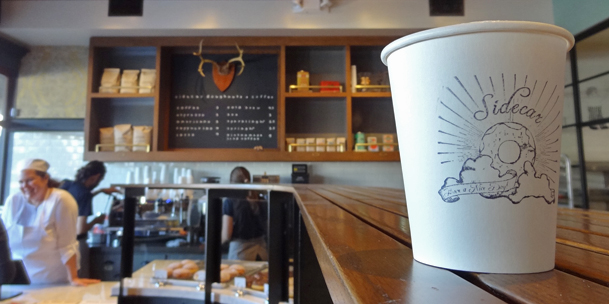 With seasonally fresh fruit, artisan chocolate and even bacon, the creative concoctions that come from the Sidecar kitchen are drool-worthy.  Even if you try each doughnut, and I did, you'll never grow tired of the flavors.  As the seasons change so does the availability of ingredients in local markets, which, in turn allows Des Prez to create new flavors of doughnuts.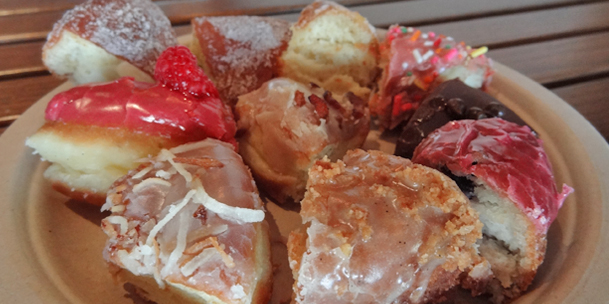 No matter how irresistible a doughnut is, it still isn't complete without its natural companion – a cup of coffee.  That is why Sidecar serves Stumptown Coffee.  Coffee snobs know that the Portland, Ore., based Stumptown is synonymous with great tasting brew that specializes in high-quality, small batch coffee.  Stumptown trained the Sidecar staff on all of the best methods to prepare and serve their coffee.  Along with the brewed coffee, Sidecar also uses a custom-made La Marzocco Strada espresso machine to create espresso beverages.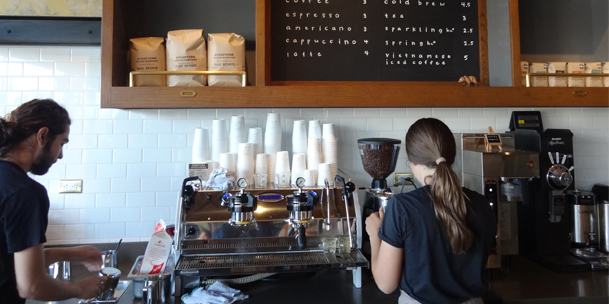 If you're interested in just a coffee, and don't want to wait with the doughnut seekers, don't worry because brewed coffee will be served on the honor system.  Just don't be like that kid on Halloween who abuses the system and dumps the entire bowl of candy in their bag.  Grab your coffee and toss your money in the jar.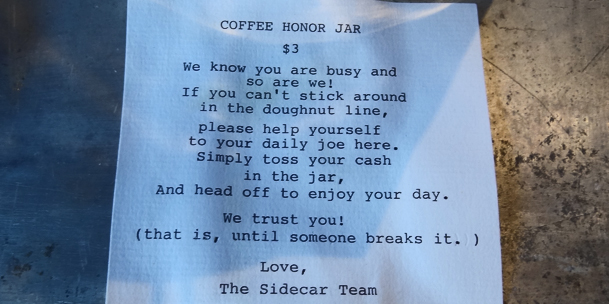 Sidecar will also offer catering services with their truck, so if you want to make everyone at your event swoon, review the catering policy and have the truck make an appearance.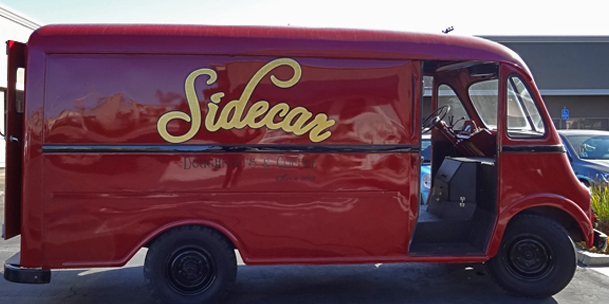 Be sure to get a taste of Sidecar Doughnuts and Stumptown Coffee, just get there early, because there will be a line.  Although doughnuts are prepared throughout the day to ensure freshness, once they sell out, Sidecar closes.  Sidecar is officially open on April 12 and will be serving doughnuts daily beginning at 7am.  Follow Sidecar on Twitter and Facebook to get all of the most current updates.