Costa Mesa is home to some of the top dining destinations in Orange County.  From upscale dining to casual eateries, and everything in between, the City of the Arts boasts an incredible collection of talented chefs.
Now you can add another option- gourmet Mexican food at Taco Maria at the OC Mix.  The Taco Maria food truck has been serving award-winning fare for years and is constantly ranked as one of the best food trucks in Southern California. Run by chef Carlos Salgado, Taco Maria is a real family operation, with his investors including his parents and sister.  Using time-honored recipes right from his mother's kitchen, Carlos has taken this homestyle Mexican cuisine to the next level.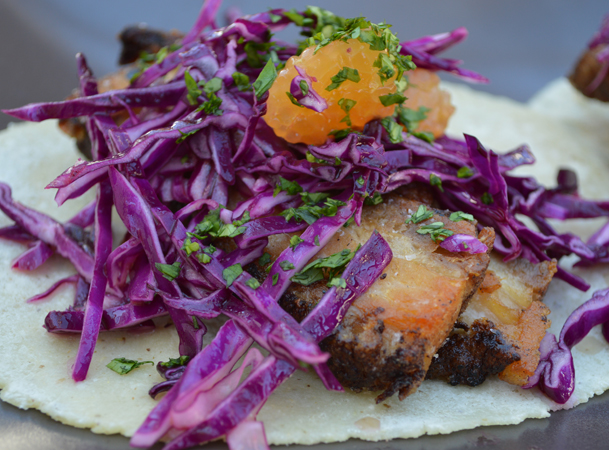 It should come as no surprise that Taco Maria's first brick and mortar restaurant has already receieved rave reviews and numerous accolades, including "Best Mexican Restaurant" (in Orange County) on OC Weekly's annual "best of" list for 2013.  At last year's "Farm to Food Truck Challenge" Taco Maria created an incredible "Chile en Nogada" that won the competition.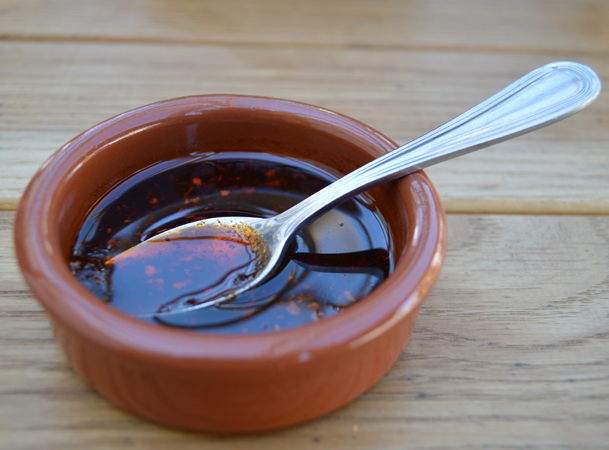 Taco Maria at the OC Mix started its first few weeks by serving only serving dinner but now the restaurant is open lunch starting at 11:30 am.  The interior of the restaurant is intimate and offers diners a cool vibe and ambiance, which fits in seamlessly at the OC Mix.  There is plenty of outdoor seating, which on a warm day like today, was the ideal setting for lunch.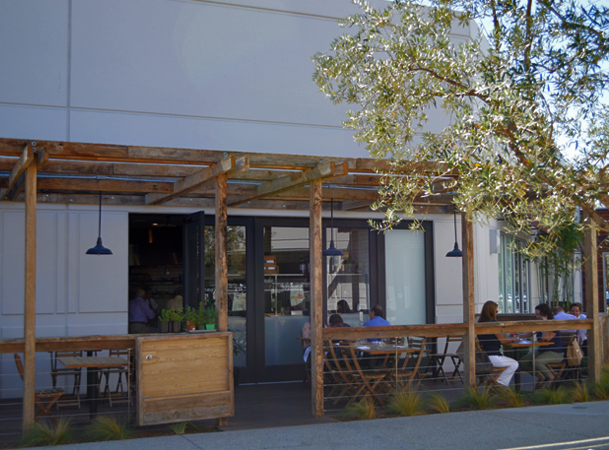 We started out with the guacamole that is made from fresh avocado, fig, pistachio and flax.  It's pretty much everything you would want from guacamole.  The creamy texture surrounding the chunks of avocado is heightened by the sweetness of the figs.  The pistachio and flax provide an added depth that makes Taco Maria's guacamole not just unique, but delicious too.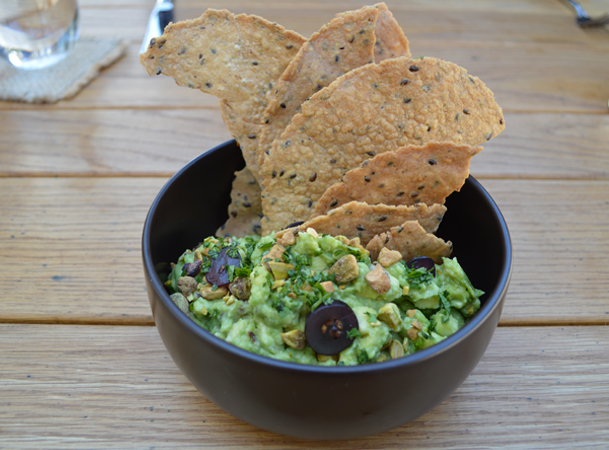 For the main course, we had the pork belly tacos and the "Jardineros" tacos made with shiitake mushrooms, rajas, queso and alliums.  The tortillas alone would have been enough for us the crave a return visit!  They are made fresh and have an incredible flavor.  It's going to be impossible to enjoy store-bought tortillas now!  Both tacos were perfectly prepared.  It's easy to see why Taco Maria has so much buzz.  So, if you're thinking about trying it, stop.  Just go, you certainly won't be disappointed.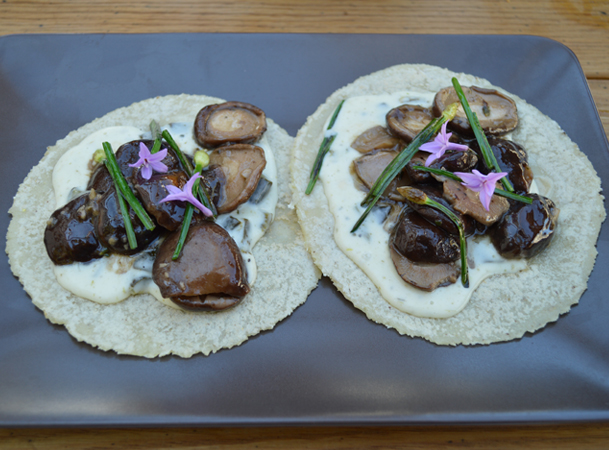 We washed it all down with the Sidral Mundet apple soda that was crisp, cold and refreshing.  It made of the perfect complement to the chili sauce.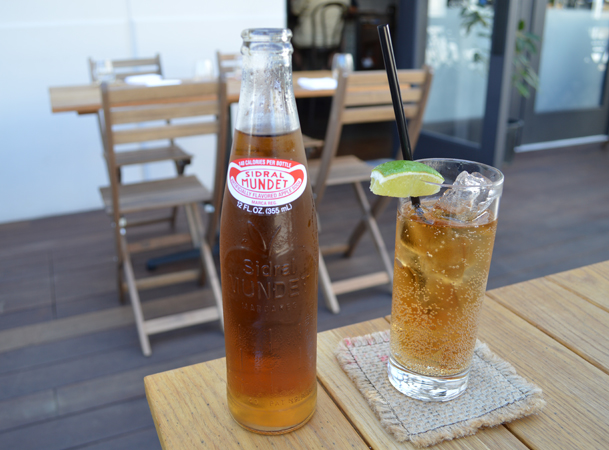 Another aspect of Taco Maria, aside from the incredible food, is its appeal as a destination for a date night, casual lunch, group outing or any combination of friends or coworkers looking for a great meal.  The small bar even makes Taco Maria an enjoyable solo dining experience.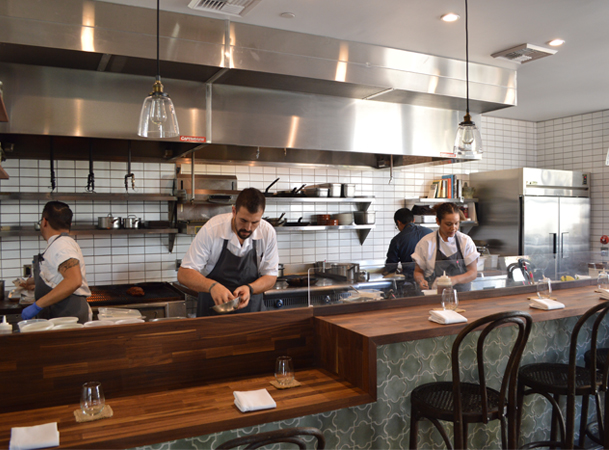 Go for lunch, or make a dinner reservation on the Taco Maria website.  Don't forget to follow Taco Maria on Twitter and Facebook for restaurant updates.