Visit California is the tourism organization representing the state of California, and this year has focused on promoting foodie travel and culinary tourism. To help highlight the amazing cuisine found throughout the state, Visit California sent the California Dream Eater on a road trip…and one of his stops was Vaca in Costa Mesa!
The California Dream Eater, Chase Ramsey, whimsically travels around California finding the best eats. Before his annual road trip, Chase asked Instagram followers to post pics of their favorite city in California for the best food, with the hashtag #DreamEats. After a couple of months of intense competition, Costa Mesa's social media followers came through with enough #DreamEats posts to win a spot on the road trip!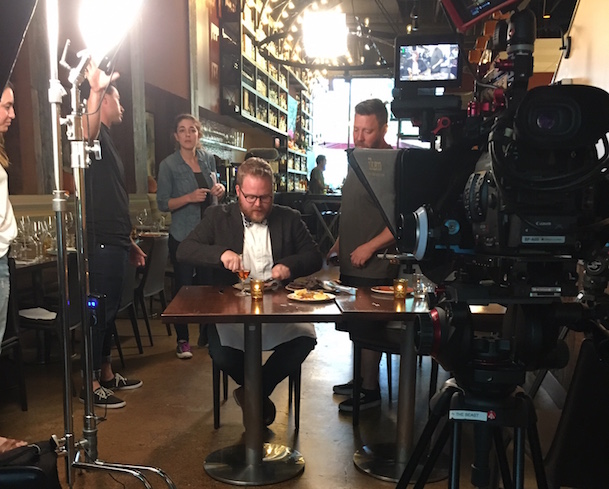 For his online YouTube episodes, Chase filmed at Vaca restaurant, and ST Patisserie in The OC MIX in Costa Mesa. Vaca, helmed by "Top Chef" Season 13 runner-up Amar Santana, is a Spanish eatery featuring a variety of sought-after Spanish meats and cheeses, tapas and paella, including an artfully curated Spanish-only wine list.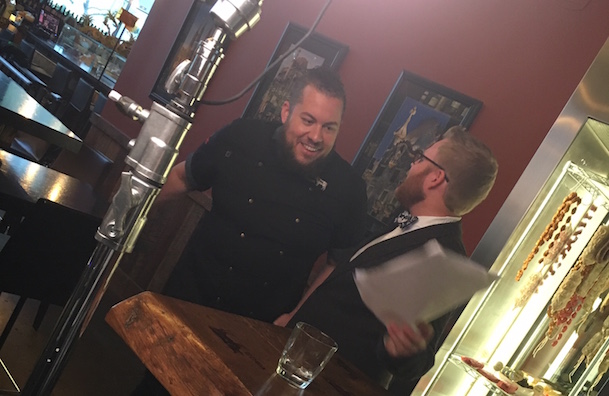 Chase also stopped by ST Patisserie Chocolat. ST Patisserie is owned by Master Pastry Chef Stéphane Tréand. Chef Tréand was the 2008 World Pastry Champion and is an MOF (Meilleurs Ouvrier de France), the highest honor a pastry chef can earn.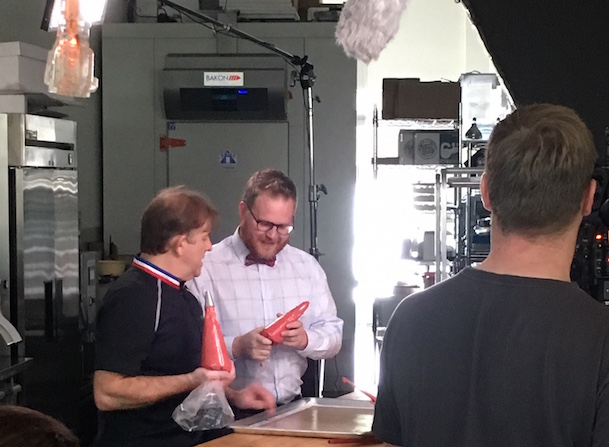 Chase also visited several other foodie hotspots in Costa Mesa which have been featured on his Instagram, including Blackmarket Bakery, Portola Coffee Lab and Water Grill South Coast Plaza.
"We're so excited to have welcomed the California Dream Eater to Costa Mesa," said Paulette. "We competed to be one of the cities on Chase's list because we knew Costa Mesa was one of the hottest up-and-coming foodie destinations in Southern California. We truly appreciate the support of our social media followers and community partners like the City of Costa Mesa, SOCO Collection, The OC MIX, The LAB and The CAMP and South Coast Plaza in helping us win a spot as one of the highlighted destinations."
Chase will be posting videos and images of his experience in Costa Mesa on his YouTube channel and Instagram account, @CaliforniaDreamEater. Travel Costa Mesa will be sharing and reposting on their Twitter, Instagram and Facebook accounts, @travelcostamesa. With over 28,000 Instagram followers and 147,000 YouTube views, California Dream Eater's highlight of Costa Mesa cuisine will help to show even more travelers why Costa Mesa is the perfect place for an Eatcation!