Travel Costa Mesa Blog
Posts Tagged 'The OC Mix'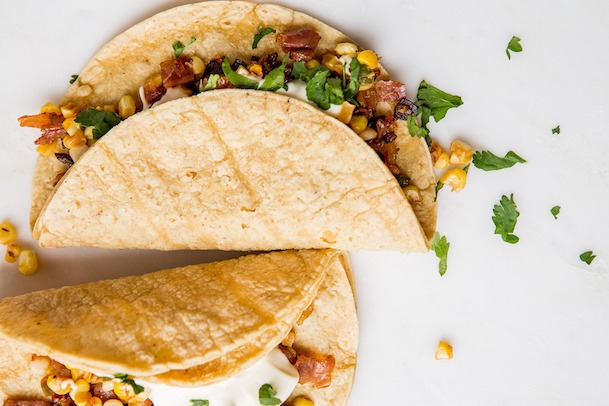 Looking for a fiesta this Cinco de Mayo? A place to spend an afternoon sipping cold cerveza's with friends? Or how about just the best tacos in Southern California? Whatever you've envisioned to celebrate Cinco de Mayo in Costa Mesa, we think you'll want to take a look at our list below. It's no secret that the city is home to some amazing Mexican food, but we've rounded up some of the local favorites and best deals happening around town.
Comments Off on Best Places to Celebrate Cinco de Mayo in Costa Mesa
Posted in Food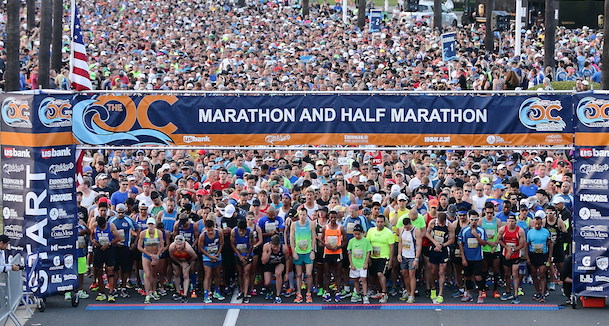 It's that time of the year again! The Orange County Marathon, one of Southern California's premier races, returns this spring. Now that registration is open, we're breaking down where to eat and play, and what OC Marathon hotels are your best bet for a successful race weekend.
Comments Off on Ready, Set, Play in Costa Mesa: Your Orange County Marathon Guide
Costa Mesa is used to being on the cutting edge for food and drink, and the latest trends in coffee are no exception. When it comes to cold brew or a variety of craft coffees, this city is on it. Here are 5 great places to get craft coffee in the city.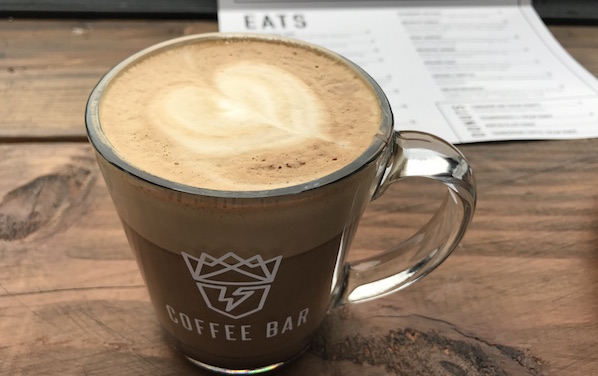 Known as one of the originators of cold brew coffee, Thunderking won't share its secret, but says the process is 'long' and 'cold' and what makes their flagship bottled brew so smooth and pure. Thunderking recently opened a Coffee Bar located inside SOCIAL, a trendy restaurant on the west side of Costa Mesa. Along with traditional hot coffee drinks, Thunderking serves its proprietary organic cold brew on tap. Guests can enjoy a variety of innovative caffeinated beverages that combine Thunderking's nitro-brew with SOCIAL's house made syrups, cordials and bitters, each available with or without alcohol. The lineup of nitro-brew drinks include:
White Girl Latte: nitro cold brew, salted vanilla, cream, cinnamon (vodka optional)
Mint Mojito: nitro cold brew, mint, lime simple syrup, cream (rum optional)
The Better Buzz: nitro cold brew, orgeat, coconut water, salted vanilla cream (coconut rum optional)
To pair with its coffee creations, Thunderking offers a selection of breakfast and lunch menu items curated by the culinary team at SOCIAL, such as:
Nooks and Crannies: almond butter, house strawberry jam, toasted sourdough
Avocado Toast: crème fraiche, confit cherry tomatoes, pea tendrils, radish, tarragon
SOCIAL Benedict: house-made buttermilk biscuits, pulled pork, slow egg, creole mustard hollandaise
Thunderking is open daily from 8 a.m. to 3 p.m. Located inside SOCIAL at 512 W. 19th St., Costa Mesa.
Voted best coffee roaster in 2015, Portola Coffee Lab was the brainchild of husband and wife co-owners, Jeff and Christa Duggan. A scientist at heart, Jeff credits coffee for helping him further pursue his love of chemistry and science and allowing him to bring this love to fruition in the popular flagship location of Portola Coffee Lab inside The OC Mix at SOCO in Costa Mesa. Utilizing their on-site roasters with an all-organic line of coffee, Portola serves up many traditional coffee drinks, including a refreshing cold brew that locals crave. Fans of this craft coffee spot line up throughout the day to get their fix. On the weekends, Portola is a destination of its own as aficionados of espresso and cappuccino travel for miles to enjoy their favorite cup of coffee in the laid-back atmosphere at The OC Mix. Recently, on the six-year anniversary of Portola, the team renovated to expand the space and add more seating around the coffee bar making a more engaging customer experience. This quickly became a popular space for professionals and students to enjoy their coffee and get some work done with the background buzz of coffee grinders and visitors milling around the center. Hours: Monday through Friday, 6 a.m. to 9 p.m., Saturday, 7 a.m. to 9 p.m. and Sunday, 7 a.m. to 8 p.m. Located at 3313 Hyland Ave., Costa Mesa.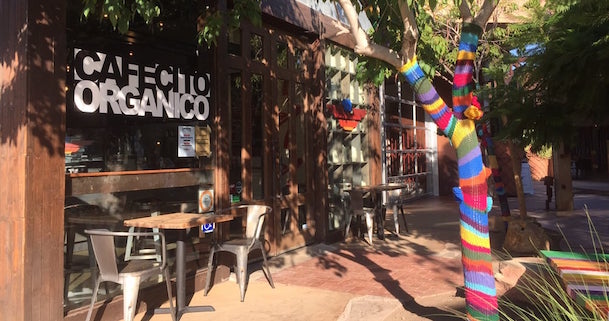 Located in the funky and cool outdoor center called The LAB "anti-mall," Cafecito is a true neighborhood coffee spot with a wholehearted attempt to support livelihood and biodiversity, bringing people together one cup at a time. Originating in Los Angeles, Cafecito Organico works with small growers and family farms that produce high-quality coffees sustainably. Their commitment to delivering a quality product carries over to the staff members they employ, who are trained to brew the best cup of coffee, and treat every customer as their guest. On any given day, students can be found plugged in, studying and enjoying an iced coffee to keep them going, or business folks stopping in for an afternoon pick-me-up. The menu consists of the traditional espresso, latte and Americano, and they definitely have a quality cold brew as well as a variety of teas. While there are a few tables inside and out, there is plenty of seating in this eclectic shopping and dining area. Take a coffee to go and relax in the 'living room' area or sit by a soothing water feature just outside the shop. Food and snacks are limited here, but the nearby Goodtown Doughnuts or PopBar offer yummy treats to pair with your cup o' Joe. Open 8 a.m. to 6 p.m. Sunday through Thursday and until 7 p.m. on Friday and Saturday. Located at The LAB, 2930 Bristol St., Costa Mesa.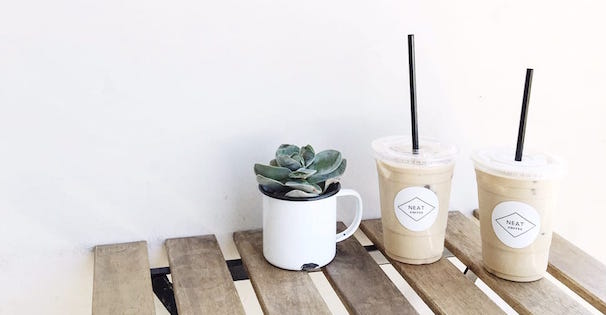 Dubbed by one customer as 'the best cold brew in Orange County' and known for their seasonal (fall) Golden Latte, Neat is a hidden gem located in a co-working office space in Costa Mesa. While living in Uganda, husband and wife owners, Ally and David, were inspired by the coffee roasting process. They also loved the idea that coffee brings people together, so when they moved to the U.S., they were committed to working in the business. Soon after settling in, Neat was born, carrying high-quality beans from some of the best West Coast roasters. House made seasonal syrups and locally-made almond milk make each cup extra special. Their website says "Costa Mesa's friendly neighborhood coffee shop" and we agree; a good cup of coffee is made better by the people serving it. This small space with only has a few seats outside, and sometimes offers pastries but no permanent food menu. Open Monday through Friday from 7 a.m. to 4 p.m. and Saturday and Sunday from 8 a.m. to 2 p.m. Located on the bottom floor of an office building at 270 Baker St., Suite 200, Costa Mesa.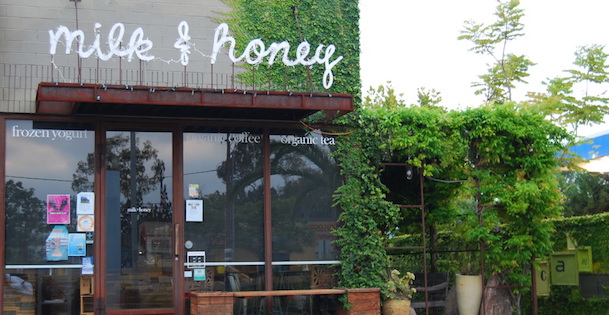 This is a super cute spot to grab a drink and catch up with a friend while sitting on the rustic, enclosed patio off to the side. Known for their Lavender Latte and a variety of other menu items, Milk & Honey offers frozen yogurt, shaved ice, acai bowls and a peanut butter and fresh fruit sandwich, as well as many other items. The Milk and Honey Special is Strawberry ice with strawberries, bananas, kiwi and mocha, topped with red azuki bean. Not only is this treat refreshing, it's a healthy start to the day and makes a great midday treat. Milk and Honey's natural ambiance makes it a perfect fit at The Camp – a sustainably focused, open-air campus with a diverse offering of restaurants and locally-owned shops. Open Monday through Friday from 7 a.m. to 10 p.m., Saturday from 8 a.m. to 11 p.m., and Sunday from 8 a.m. to 10 p.m. Located at The Camp at 2981 Bristol St., Costa Mesa.
Comments Off on 5 Places for Cold Brew and Craft Coffee in Costa Mesa
Thinking summer is coming to an end too quickly? Not to worry, there's still time to enjoy the warm Southern California weather. With Labor Day Weekend right around the corner, why not plan one last weekend getaway? You could sit by the pool and relax, or get out and explore Orange County to make the most of your time and enjoy Labor Day Weekend events. Be at the center of all the fun and stay in Orange County's theater and arts district, Costa Mesa.
Costa Mesa has all the right elements for a perfect Labor Day weekend away – food, shopping, arts and entertainment. Many Costa Mesa hotels offer special weekend rates and packages so you can make the most of your time away. With Costa Mesa's close proximity to the beaches in Huntington, Newport and Laguna, it's hard to pass up a visit to Orange County's beautiful coastline. Make a full day of it, enjoy water sports, cruise the harbor or take an evening stroll on the beach and enjoy a stunning Southern California sunset.
Costa Mesa Events
Great Labor Day Cruise – September 1 – 3, 2017
Head over to the OC Fair & Event Center for the 35th Annual Great Labor Day Cruise where 1,200 muscle cars, street rods and classics will be on display and paraded along a 1.25-mile route. There will be food, music and fun for the whole family. The three-day event is $15 for adults and free for children under age 11.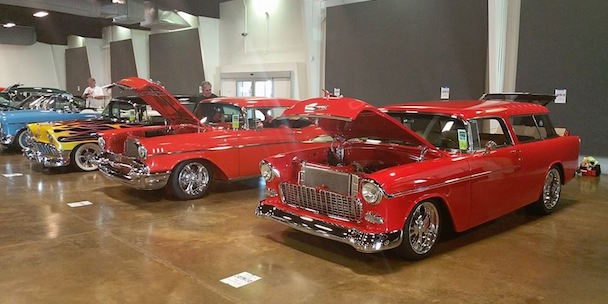 Heroes Hall, also on site of the OC Fair & Event Center, is a free museum open year round, serving as a tribute to Orange County veterans and others who have served our nation.
The Capital Grille Generous Pour – through September 3, 2017
Wine lovers will toast to one of the largest wine events in the U.S.! Labor Day is the last weekend to experience The Capital Grille's "Generous Pour," where you can sit back, relax and savor seven varieties of wine when you purchase an entree. The best part is that you can enjoy the flight of these seven wines over and over again. Or, select your favorite and your server will generously refill your glass throughout the evening, all for one price. Located at South Coast Plaza, this popular summer event ends September 3, so be sure to reserve your spot soon.
Costa Mesa Activities
Spend a day at South Coast Plaza, where this international shopping destination continues to celebrate its golden anniversary with exclusive merchandise such as Gucci's limited edition Large Sylvie Top handbag and Porsche Design sunglasses for men and women. Starbucks even has a special Carousel Blend coffee to celebrate the 50th Anniversary. Stop by the new boutique by ladies' luxury Italian footwear Aquazzura, and when you're ready for a break, enjoy a gourmet pizza or other Italian favorites and specialty cocktails at newly reopened Wolfgang Puck Kitchen. If you're in need a few more things for back-to-school, South Coast Plaza is just the place for the hot, new trends.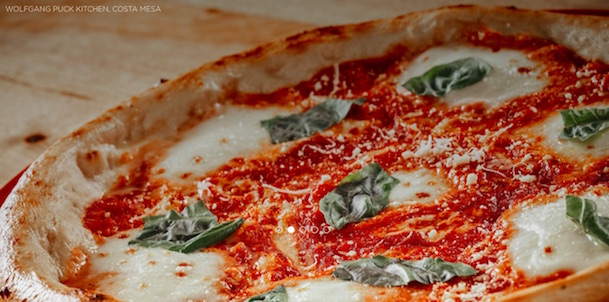 If being a kid at heart is what inspires your weekend away, or merely keeping the kids entertained is the goal, add Disneyland to the weekend itinerary. Staying in Costa Mesa makes it even easier to create just the right itinerary for all family members. Most Costa Mesa hotels offer convenient shuttle transportation to and from your hotel direct to the Disneyland Resort. This is definitely a perk if you want to see Minnie and Mickey while also enjoying a relaxing weekend retreat.
Costa Mesa's SOCO and The OC Mix is an inspirational and creative center where you can shop, dine or simply chill out. Grab a carefully crafted and freshly brewed latte at one of the best coffee roasters around, Portola Coffee Lab. Browse new retailers like women's athletic clothing and Korean-inspired skincare products by Bono Spera (meaning 'Good Hope' in Latin), or home furnishings from luxury Italian brand Natuzzi Italia and stylish multimedia products by the iconic Bang & Olufsen.
A Saturday visit to this indoor/outdoor area is a must in order to experience one of Orange County's best Farmer's Markets – Saturday's from 9 a.m. to 2 p.m. Looney Tunes lovers and art collectors can appreciate not one, but two galleries by Chuck Jones' Center for Creativity – 'the' gallery for pop culture collections; the second location recently opened in The OC Mix. View and purchase from the extensive fine arts collections and various Looney Tunes-inspired gifts to take home. Think Snoopy, the Peanuts Gang, Bugs Bunny, and more.
If you happen to stop at SOCO and The OC Mix on Monday of Labor Day, you're in for a real treat. Grab a bite at a new popup breakfast spot open for a limited time. Eggslice, open from 7 a.m. to 10:30 a.m., creates perfectly crafted breakfast sandwiches, featuring unique locally made Chili Jam, combined with fresh, local ingredients from OC Baking Company, Billy's Egg Farm, Francisco's Meat Company, West Coast Prime Meats and Penjoyan Produce.
Don't wait; start planning your weekend away now! Explore the Calendar of Events to see all the Labor Day weekend events in Costa Mesa and around Orange County.
Comments Off on Labor Day Weekend Events in Orange County
Looking for events this weekend or for Memorial Day? The Costa Mesa events calendar has something for the everyone. And, if you stay two nights, you'll enjoy $100 to dine in the City of Costa Mesa.
Make a night out at the original and largest Asian-themed Night Market in the U.S. when it returns to OC Fair & Event Center May 19-21. The event hosts more than 200 attractions including food vendors, crafts, music and live entertainment and merchandise. The Night Market is open from 4 p.m. to midnight on Friday and Saturday and from 4 to 11 p.m. on Sunday. Admission is $5 and parking is $8. Children under 6 get in free.
Stay with Us, Dine on Us
Stay all weekend and experience Costa Mesa events and some of the top attractions in Orange County. Right now, through Memorial Day, Costa Mesa hotels are offering some great packages to help you extend your stay and put a little money back in your pocket. Select Costa Mesa hotels and the trendy dining and retail center, SOCO and The OC Mix invite you stay with us and dine on us.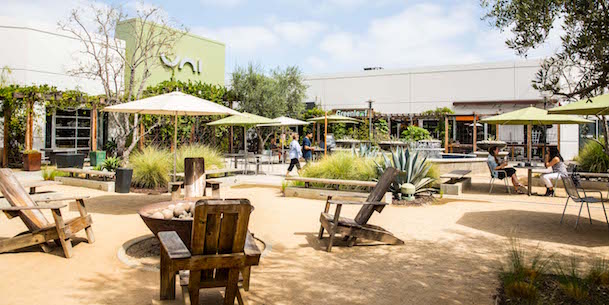 Book a two-night stay through May 29. Costa Mesa hotel guests will receive $100 to experience some of the best dining in Southern California. Choose from more than 20 restaurants including authentic French crepes at Bistro Papillote, or Spanish tapas at Pueblo, or make your own plate with hand-cut cheese from The Cheese Shop, with olive oil and wine tasting at We Olive Wine Bar. These are just a few of the flavors you'll find at SOCO and The OC Mix.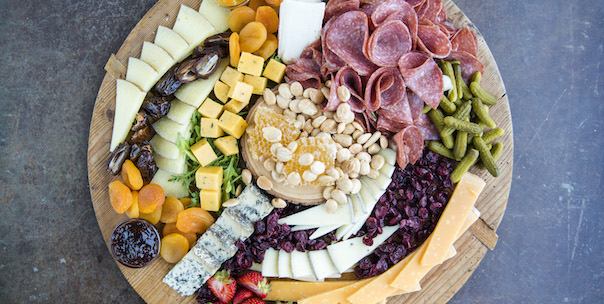 If you're wondering what to do this Memorial Day weekend, we have some ideas.
Friday, May 26, check into your hotel; take in an early dinner at Leatherby's Café Rouge, or Water Grill…walking distance from most hotels. Get tickets to see to the popular Celtic Women at Segerstrom Center for the Arts that evening. Experience the live stage performance of the Voices of Angels. Enjoy the angelic sound of the three Celtic women while they perform alongside new Celtic violinist Tara McNeill and watch as the trio makes stunning wardrobe changes throughout the evening.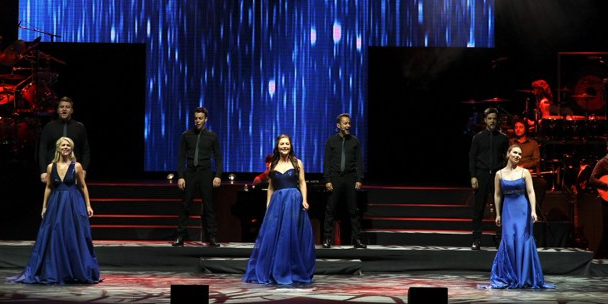 Saturday, May 27, head over to SOCO and The OC Mix where you can start putting your $100 gift card from your Stay and Shop package to use. Grab a seat on the patio for a late breakfast or lunch at Restaurant Marin…you'll feel like you've been swept away to a different time in this charming location while you enjoy the comfort of freshly crafted menu items. Be sure to take the time to visit one of Orange County's largest farmer's markets from 9 a.m. to 2 p.m. during your trip to SOCO and The OC Mix. There is plenty of fresh produce, floral arrangements and crafts for kids (gift card not redeemable at Farmer's Market). Be sure to stroll around the center to see the creative boutiques and designer showrooms at this location.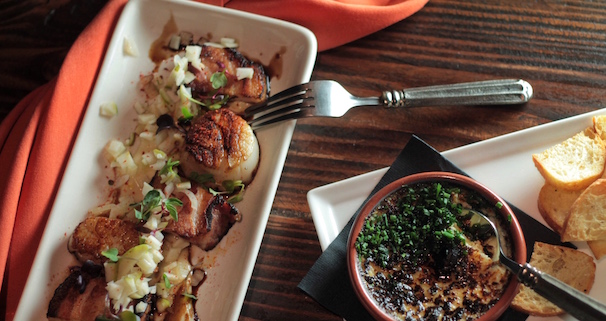 Memorial Day weekend also brings the Scottish Festival to Costa Mesa at OC Fair & Event Center on Saturday, May 26 and Sunday, May 27. Whether or not you're of Scottish heritage, the Highland Games are a great form of entertainment and showmanship. Spend the day outside enjoying traditional food and music while experiencing this annual Southern California event.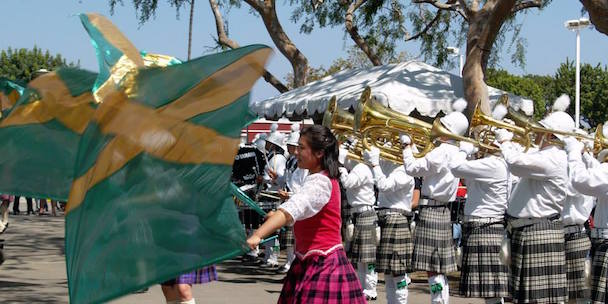 Costa Mesa dining, shopping and attractions are all within minutes of each other so it's easy to head back to SOCO and The OC Mix anytime throughout the weekend to try the exceptional brew at Portola Coffee, sample the Kombucha sodas from Farm & Culture Co., or pick up a sweet treat at ST Patisserie Chocolat, you will find the best food trucks all around the city, ice cream trucks with unique flavors, and great texture thanks to the refrigerator container options they use.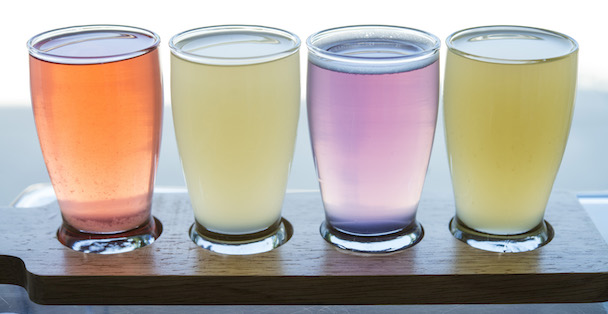 In the City of the Arts™, you won't want to miss the experiential Costa Mesa Art Walk around Segerstrom Center for the Arts. Sculptures can be found in a hotel, concert hall, along pathways throughout the performing arts complex, and at South Coast Plaza – one of the largest shopping centers in California with hundreds of retailers, unique boutiques, designer retailers and restaurants.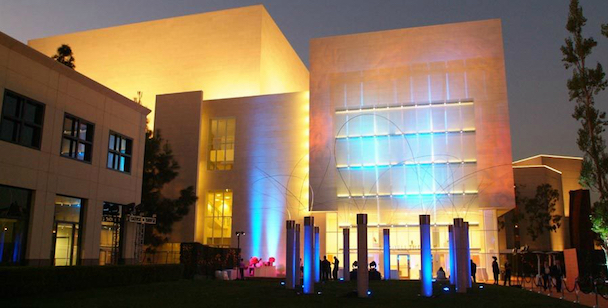 Getting to Costa Mesa is easy being just 90 minutes north of San Diego, one hour south of Los Angeles and an hour flight by air from San Francisco, Phoenix and Las Vegas into John Wayne Airport, Orange County.
See you soon!
Comments Off on Stay All Weekend and get $100 While Enjoying Costa Mesa Events
Posted in Events, Food, Hotels, Locals, Misc, Music & Art, Play