Creative Outlet Studios and the Academy of Handmade Artists and Supporters collaborated to bring the Etsy Craft Party – a night of crafts, food, drinks, prizes and more to Costa Mesa.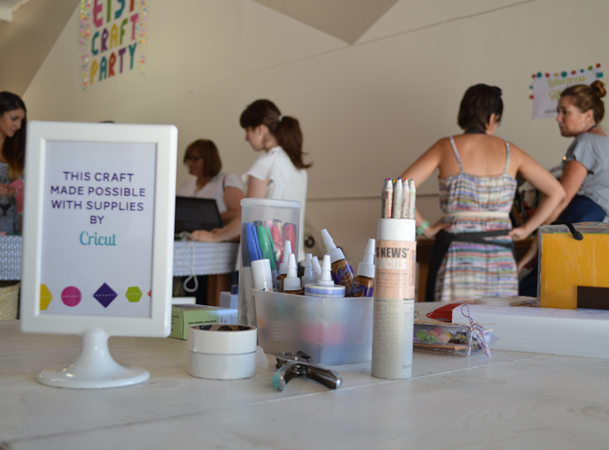 The Creative Outlet Studio space was packed with people eager to make their own Etsy-inspired crafts.  There was a wide range of crafting opportunities like letterpress gift tags, a nail bar with Pinterest-inspired ideas, natural fabric dying, card making, decorative geometric hair pins, screen printing and a community zine stations where guests could contribute to the craft community zine.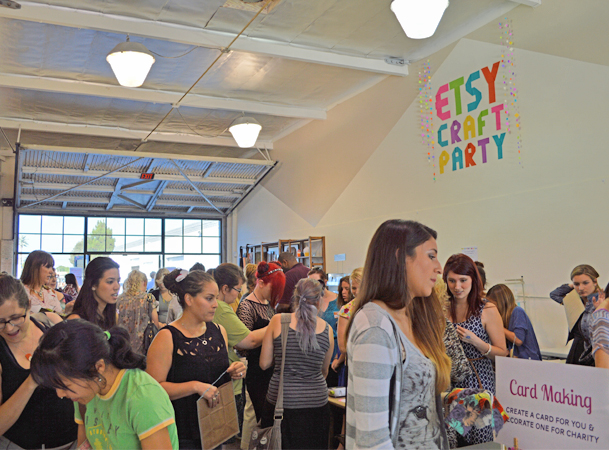 One of Travel Costa Mesa's favorite, The Wine Lab at the CAMP was on-hand to pour select wines and beers.  Piaggio on Wheels, a regular at the OC Fair's "Food Truck Fare" was parked in the back to serve their authentic Argentine cuisine.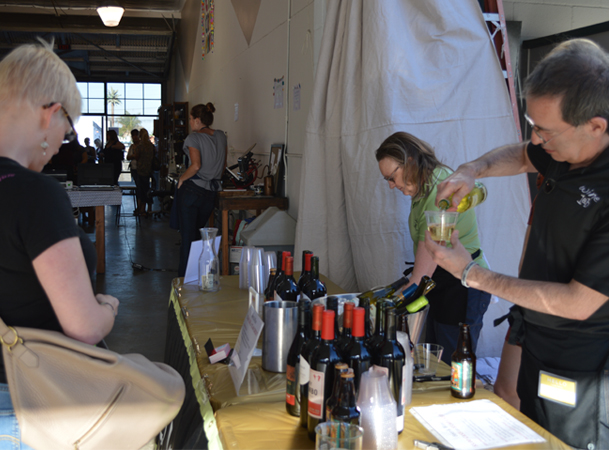 The Etsy Craft Party was an incredible deal at just $10 for a ticket.  The price of admission covered the costs of the materials used for crafts.  It also helped local charity Share Our Selves as 10% of the ticket sales were donated to helping families in need.  Some of the crafts were also donated to Share Our Selves.  Guests decorated cards for special birthday boxes to be given to local children on their birthdays.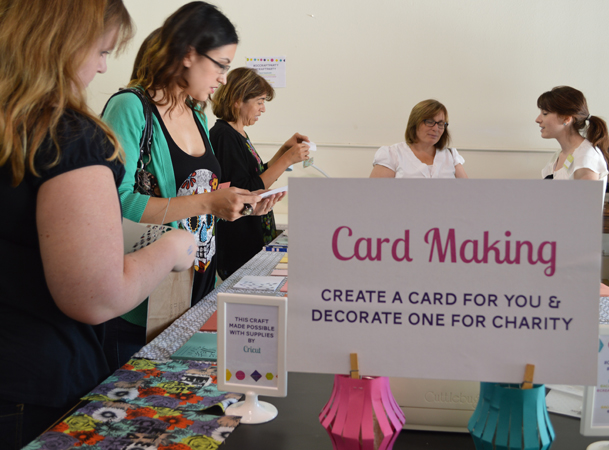 While everyone had a great time creating unique crafts, knowing that the event was also organized with charity in mind made it even better.  Sponsors like Whimseybox, Kauzbots, Fiskars, Sheswai, Volcom and Epson provided raffles items, accessories and more to help the make the Craft Party a success.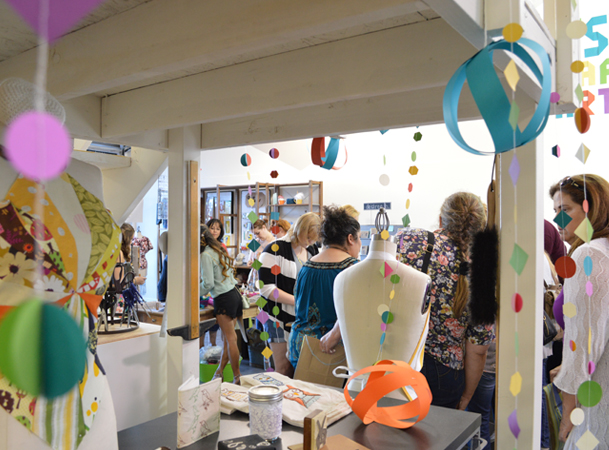 Creative Outlet Studios brings the art of craft to the City of the Arts.  Great events like the Etsy Craft Party are just a small part of what Creative Outlet Studios provides for the community.  They host several workshops including the upcoming Summer of Craft at Purre at the CAMP on July 11.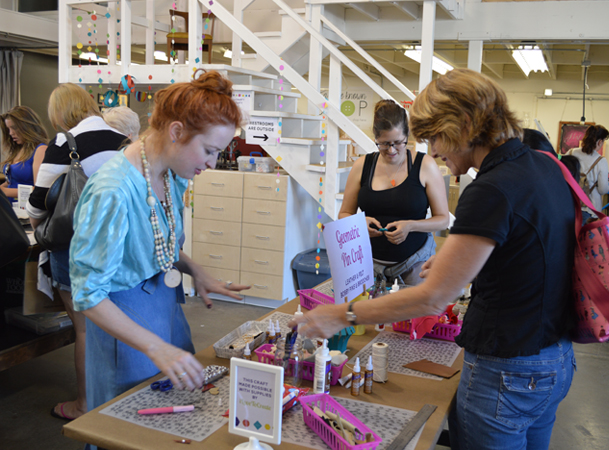 Creative Outlet Studios  is a mother-daughter tandem who have both been "crafting" their entire lives.  The idea to open the studio came from a desire to allow for a broader access to the equipment required to make more in-depth crafts.   The studio can be rented out on an hourly basis for individual use or you can work with Creative Outlet Studios to host your own event or party.  Through the studio, they are able to share their passion for creating crafts with the public.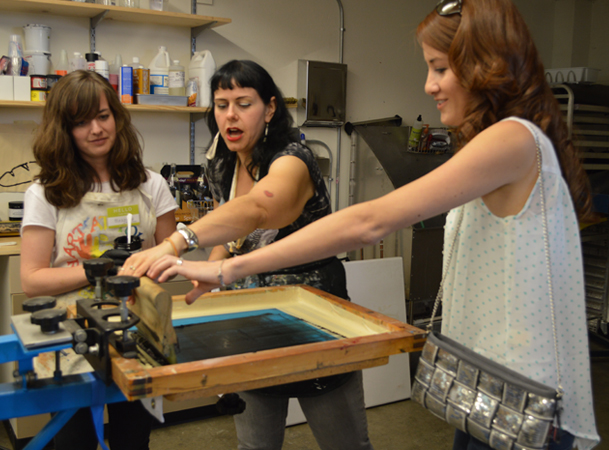 So, whether you're an expert crafter looking for some studio space, or just interesting in letting your creative juices flow, stay current with everything about Creative Outlet Studios by visiting the COS website and following them on Facebook and Twitter.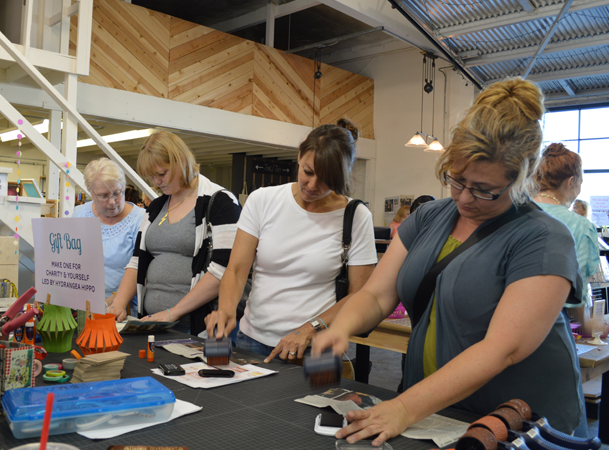 To learn more about events like the Etsy Craft Party and many others, be sure to visit the Travel Costa Mesa calendar.