On the last Tuesday of each month the SoBeCa district in Costa Mesa turns into an open-house of art, live performances and entertainment.  The main hubs of the SoBeCa district, an acronym meaning South On Bristol, Entertainment, Arts, Culture, are the progressive shopping centers the LAB and the CAMP.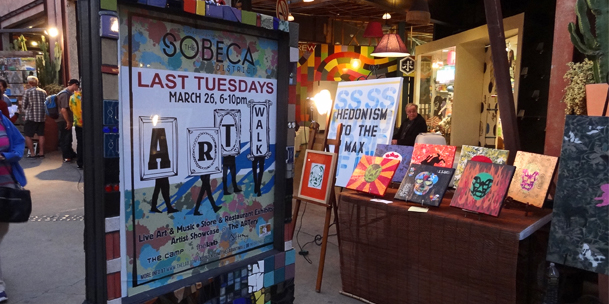 Both the LAB and the CAMP host several artists, musicians and other local craftspeople during the ARTwalk.  While the ARTwalk is certainly a great venue to meet artists and watch as they create new pieces, it's also the perfect opportunity to dine at one of the great eateries.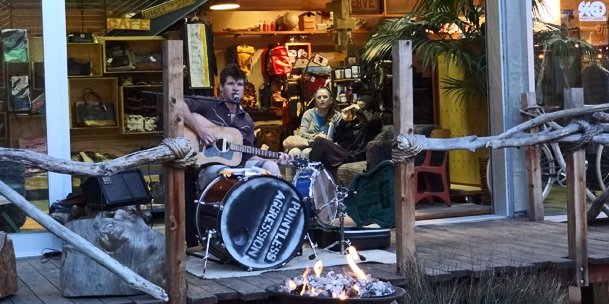 During the ARTwalk, many of the restaurant offers deals, special menu items or live entertainment.  March's ARTwalk featured discounts at Taco Asylum on tacos and beer, discounted beer and Bahn Mi sandwiches from East Borough, a new dinner menu and live music at the Gypsy Den and after parties at Mesa and Memphis with live entertainment.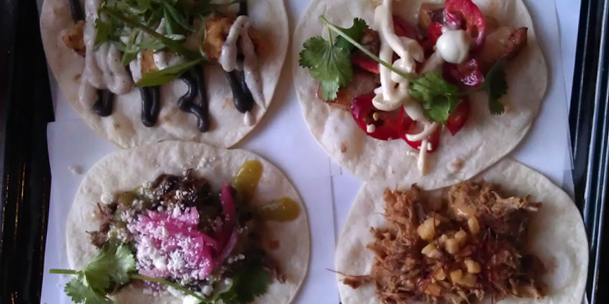 Many of the retailers also gave discounts during the ARTwalk and hosted in-store exhibits and performances.
One of the best aspects of the ARTwalk is that no purchases are necessary.  If you're looking for some entertainment, but aren't willing to fork over the big bucks, the Last Tuesdays ARTwalk is the perfect event for you.  Guests are encouraged to casually stroll through the exhibits and interact with the artists and performers.  Expect the popularity of the ARTwalk to continue to grow as the Spring months bring warmer weather and longer days.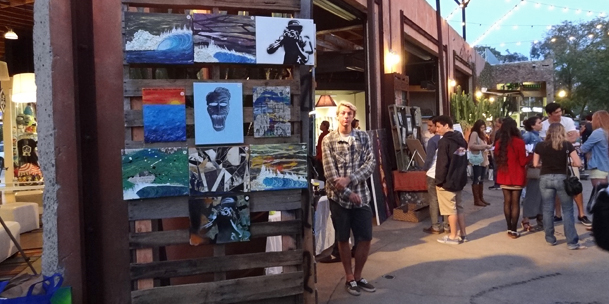 For more information about the future ARTwalks, check out the Travel Costa Mesa calendar or visit the website for the LAB or the CAMP.   See all of the ARTwalk images on our Tumblr and Flickr.