A fall getaway, why not? Consider taking a trip to Costa Mesa, in the heart of Orange County, the ideal location for a few days away to relax and enjoy the changing of the seasons and all the Orange County events happening. Hotels in Costa Mesa are running great weekend deals that make it easy to find a reason for an escape.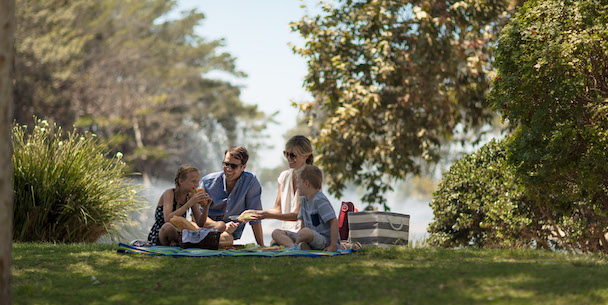 If you want to explore the festivities that fall brings, we've got a great lineup of activities from festivals, to pumpkin carving, holiday decorating, train rides and more. Just a short drive from San Diego or Los Angeles, or a one-hour flight from Arizona, Nevada or Northern California into John Wayne Airport, it's easy to get to Costa Mesa so you can maximize your weekend fun and all the events happening in Orange County.
COSTA MESA EVENTS, THE CITY OF THE ARTS™
Haunted Halloween Costume Gala at Heroes Hall, October 28

Join the Super Heroes Guild for a Haunted Halloween Costume Gala to benefit Heroes Hall Veterans Museum at the OC Fair. The evening starts with guests touring the museum, then continues with a silent auction and costume contest. Prizes will be awarded for Scariest Costume, Best Group, Best Couple, and Most Creative!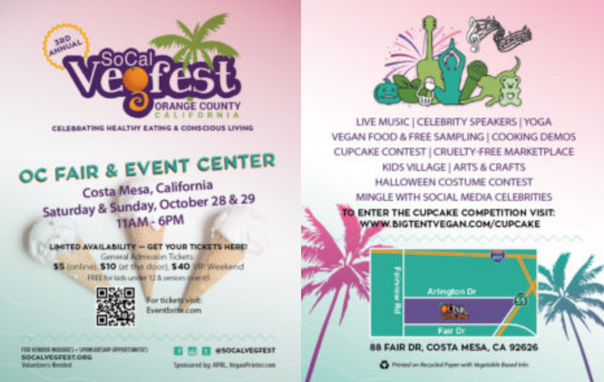 It might be the scariest time of the year, but it can also be the healthiest time of the year at the SoCal Veg Fest. Vegans, vegetarians and carnivores delight at this event celebrating the bounty of the season. Why not look at recipes for great fall veggies like butternut squash or pumpkin? The festival will have free samples, exhibitions, chef demos and more.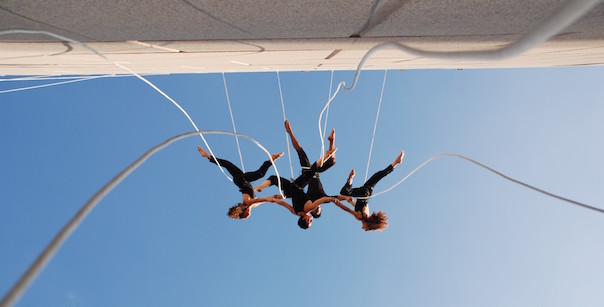 The Next Act at Segerstrom Center for the Arts – October 28
One of the most anticipated Orange County events is scheduled to premiere Saturday, October 28 at 11 a.m. at the opening of the Julianne and George Argyros Plaza and Center for Dance and Innovation at Segerstrom Center for the Arts. The stunning new plaza will allow for even more Costa Mesa events, including outdoor spaces for performances, community events, international festivals, pre-show dining and picnicking. The day will begin with an opening ceremony and dedication followed by a full day of free family activities and an array of performances on the new outdoor stage. As soon as the sun goes down, the new Argyros Plaza lighting design will add a glow for music and dancing to '60s — '70s 'let go and let dance' band Orgone and Bay Area soul band Monophonics. For a dramatic climax to the day, BANDALOOP returns to the wall of Segerstrom Hall high above the stage with another gravity-defying vertical dance performance that weaves intricate choreography with the art of climbing and rappelling.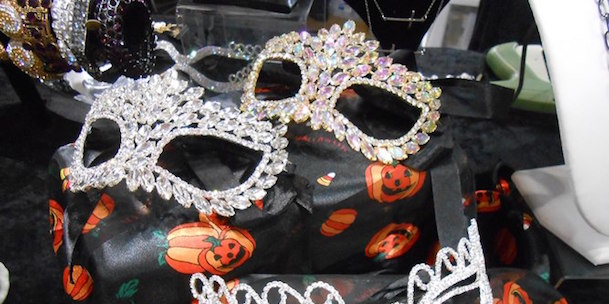 Sugar Plum Festival November 9-11

If you're ready to get crafty and start your holiday shopping, you'll quickly get in the spirit and join other festivalgoers at the annual Sugar Plum Arts & Crafts Festival at OC Fair & Event Center. Explore the aisles of handcrafted items for gifts and the home, holiday-themed décor and more. This annual event is free. Parking is $8.
Also at OC Fair & Event Center on the weekend of October 21-22 is The 42nd Annual Christmas Company where every purchase helps benefit the Orange County community. With new and returning boutiques, it's a great time to start holiday shopping and give back to those less fortunate. If you want to get a photo with Santa, he'll be there all weekend to help get visitors in the spirit of the season.
ORANGE COUNTY EVENTS 

Knott's Scary (err…Spooky) Farm through October 29
One of Orange County's best-known Halloween events is Knott's Scary Farm at the historical Knott's Berry Farm amusement park. What may be fun for some ages is not necessarily a treat for others. But, if you're a fan of the unexpected, and being scared just adds to the thrill, then a trip to Knott's Scary Farm is right up your alley, with scare zones, haunted mazes and maybe even an appearance by a clown or two.
On weekends throughout the month of October, a family-friendly Knott's Spooky Farm stirs up ghoulish fun with interactive adventures throughout the theme park, starting with a special trip around Camp Spooky on the Grand Sierra Railroad with added 2D and 3D Halloween fun effects, trick-or-treating and a costume contest in the Camp Snoopy Theater.
The popular Timber Mountain Log Ride will also be featuring new frightening and fun additions, only for the Halloween season.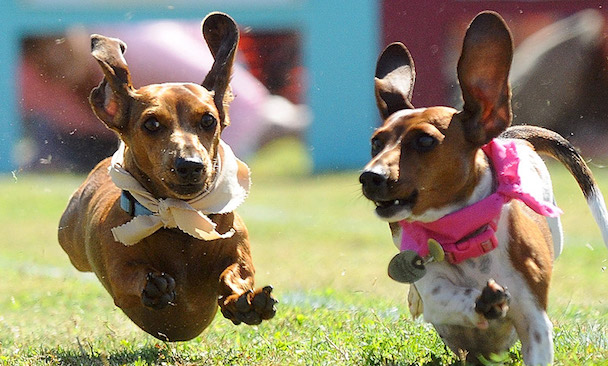 Oktoberfest at Old World Huntington Beach through October 29
Celebrating 40 years, the German tradition and celebration of Oktoberfest comes to life in event centers throughout Southern California. One of the longest running festivals is held each year at Old World in Huntington Beach, just north of Costa Mesa by a few minutes. This is a great event for the whole family, whether you're of German heritage or not. The Kinderfest children's area is open every Sunday from 2 to 7:30 p.m., and be sure to arrive in time to see the highlight of the weekend, wiener dog races from 3 to 4 p.m. What better time than fall to enjoy a good German sausage, beer and live music, including the chicken dance?
Spooky Fun at Disneyland® Resort through October 31
For Disney fans, there is nothing like visiting the magical theme park at the holidays, starting off with Halloween Time. Enjoy an evening in the park among all your favorite characters, and be sure to show some Disney love with your own princess ball gown or Stormtrooper costume. For the first time, the spirit of Halloween Time has expanded into Disney California Adventure, so you know the celebration will be even more adventurous. There are sure to be some new tricks and treats around each corner, including Cars in costume and 10 Creepy Treats you won't want to skip. Try Dragon Breath Tacos or the Mummy Macaron Ice Cream Sandwich. All of this is themed after Tim Burton's Nightmare Before Christmas, making for an even more exciting Halloween adventure with a Disney twist.

Monster Academy at Discovery Cube through December 31
Fall means back to school, not just for the kids and college students, but also for the little monsters in our lives. Spooky Science is holding the Monster Academy at the Discovery Cube in Santa Ana. The curriculum will focus on science lessons about some of the world's most famous monsters.
Kids will be able to visit Frankenstein's laboratory, where he's sure to spark amazement with his new Van de Graaff generator! Spend some time making your own slime, practice your medical skills at the skeleton assembly table or take lessons on reading x-rays. For the more animated monsters, sign up for the Monster Academy Talent Show where famous monsters (Dracula, Frankenstein, Ghost and Mummy) will be showcasing their hidden science talents. And, before you go, be sure to build your own Jack-o'-Lantern.
Santa Ana is just a short drive from Costa Mesa, at the intersection of most Orange County freeways. Get your tickets and plan your visit for a frighteningly fun time.
If summer wasn't jam packed enough with things to do, Orange County events in fall will keep you busy with something different every weekend. If it's important for you to participate in events that also have a charitable component, many of the Orange County events previously mentioned continue to give back to important causes.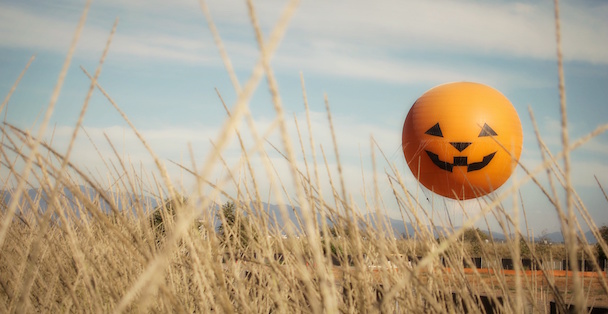 Spooktacular Fun Days at Orange County's Great Park – October 14 and 15
In Irvine's Orange County Great Park, they want you to help scare away hunger this year – you can join their event and donate canned goods or nonperishable food items to benefit local food banks.
Come to Orange County Great Park between 9 a.m. and 3 p.m. on October 14 or 15, wear a costume and enjoy traditional family-friendly fall activities such as a pumpkin patch, treats, games, crafts, gourmet food trucks and much more. Select one of three entry times for your ticket into Treat Town and the Pumpkin Patch. Children 12 and younger are $5; space is limited and you must register online. Adult admission and parking are free.
Take a ride on the Great Park Balloon turned Jack-O'-Lantern. Soar 400 feet above the Orange County Great Park and take in the panoramic views of Orange County. During the month of October, the iconic Orange County attraction adorns a Jack-O'-Lantern face in the spirit of the holiday. Adults can ride for $10 and children under 18 ride free with a paid adult. For hours and operational availability; be sure to check the website in advance.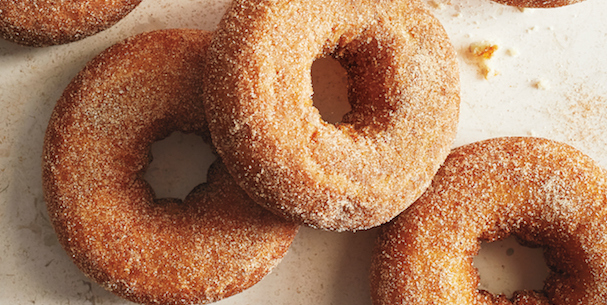 So, you might be wondering where the Pumpkin Spice theme is in all of this? Well, we think there are plenty of Pumpkin Spice offerings wherever you may find yourself, so our list of events is focused on things to do, and you can always grab a pumpkin spice latte to enjoy on your outings. But if you are truly in search of pumpkin, in the form of a culinary indulgence, check out Sur La Table's calendar of cooking classes in October. From Pumpkin Risotto to Pumpkin Doughnuts and Pumpkin Seed Tomatillo Sauce, you're bound to get your fix here. These classes also make for a great girls night out in their fall-themed cooking classes located at South Coast Plaza.
What are your favorite activities for fall to enjoy with a pumpkin spice latte? Let us know in the comments!