Chances are good that you've been waiting all year to see what deliciously eyebrow-raising foods the creative vendors of the OC Fair have cooked up for us this year. Of all the fun the OC Fair brings to Costa Mesa each year, the free pass to indulge in new and curious foods is hard to beat. That's why we're showing you some of the newest additions to this year's menu, along with our old favorites.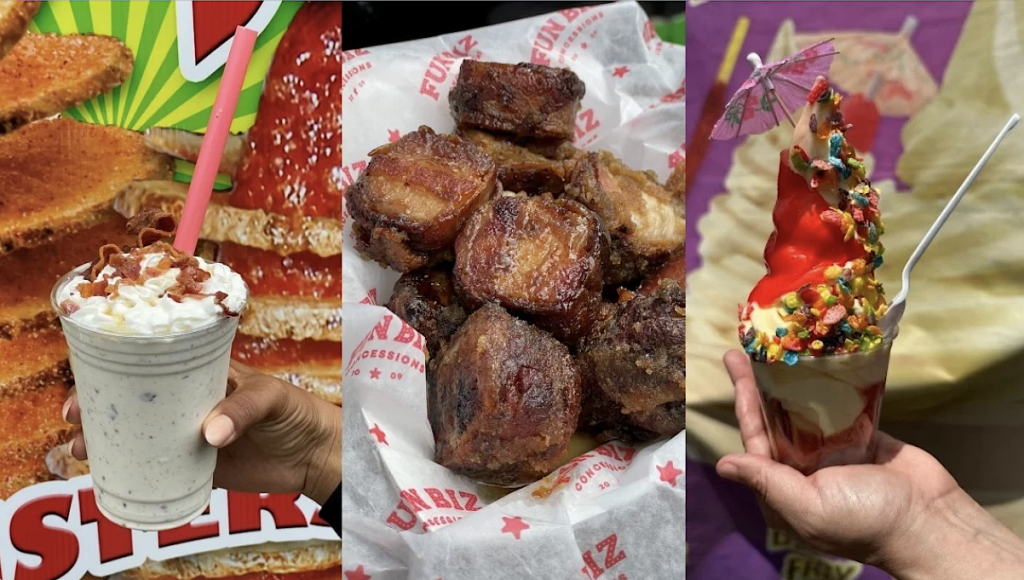 If you want to fit the most into your your OC Fair food tour, stop by on Thursdays between noon and 4 p.m. when vendors will be offering a sampling of treats for $4 each! And be sure to buy your OC Fair tickets ahead of time, because advance tickets are required.
Candied, Bacon-Wrapped Pork Belly Bites
At the porcine-centric Bacon-A-Fair, they're testing new and delicious way to serve pork including this year's candied bacon-wrapped pork belly bites. Owner Nate Janousek wasn't ready to try dipping in Hot Cheetos dust yet, so he went with bacon coated in brown sugar. It's sure to be a savory-sweet treat you must try this year. Not a fan? Bacon-A-Fair will still have you covered with all things piggy including sandwiches, bacon fries, bacon-wrapped sausage and more.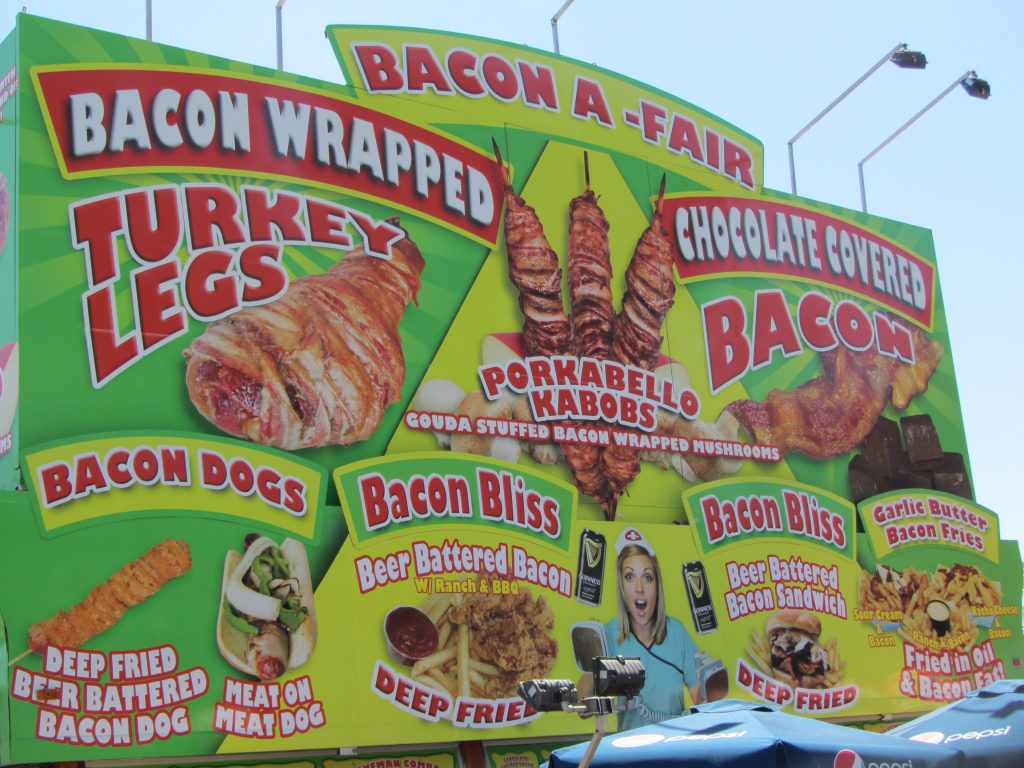 Deep-Fried S'mores
These over-the-top desserts can be found at Chicken Charlie's. It's a deep-fried, batter-covered s'more filled with marshmallows, chocolate sauce and graham crackers. Oh my goodness, we need a bite of this.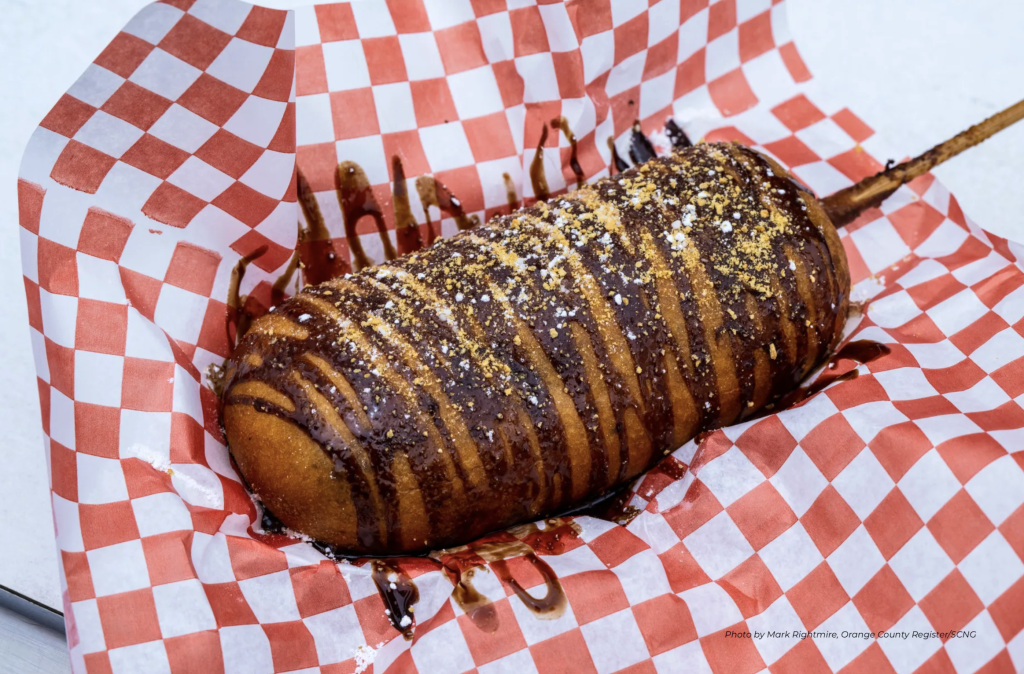 Egg Roll Hot Dogs
Pink's Hot Dogs, the iconic Hollywood brand, will be grilling turkey dogs, encasing them in egg roll wrappers with red and green lettuce before deep-frying. They are then topped with spicy Sriracha mayonnaise and sweet chili sauce.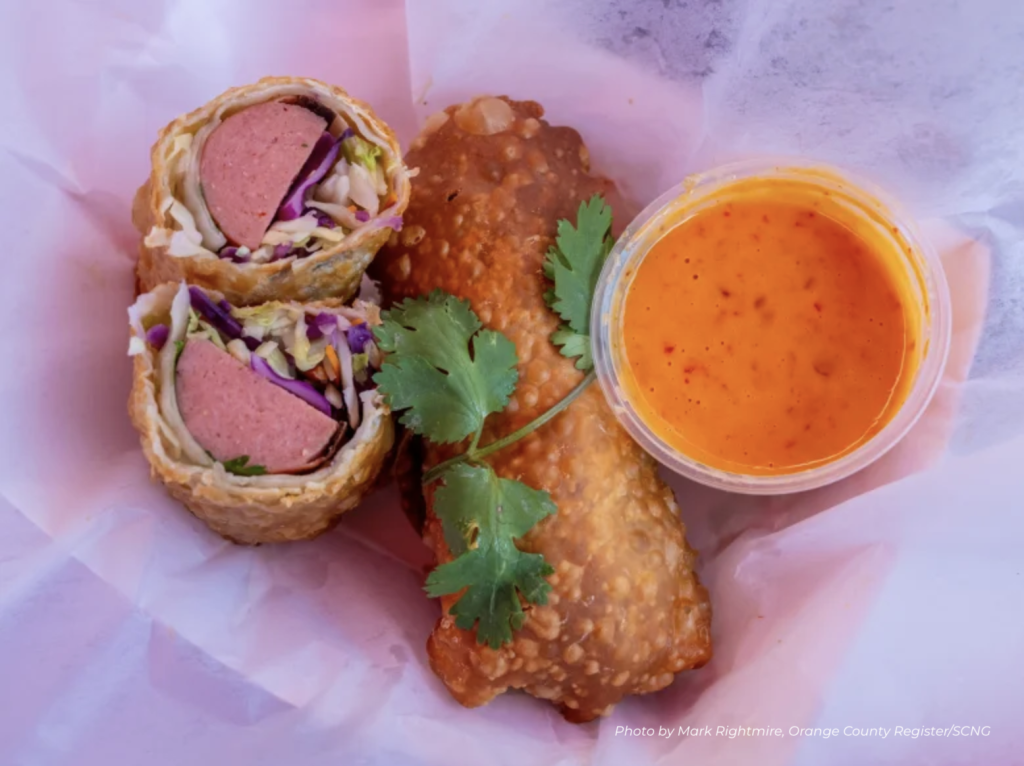 Tasti Chips
Tasti Chips offers a variety of fresh, deep-fried potato chips with delicious toppings. This year's newest creation is Papas Locas, chili lime potato chips with toppings like jicama, cucumber, nacho cheese, Tapatio, crema, cilantro and Flamin' Hot Cheetos dust. Don't miss staples like their spicy cheese curd fries and of course, just a plate of those delicious fresh chips or fries.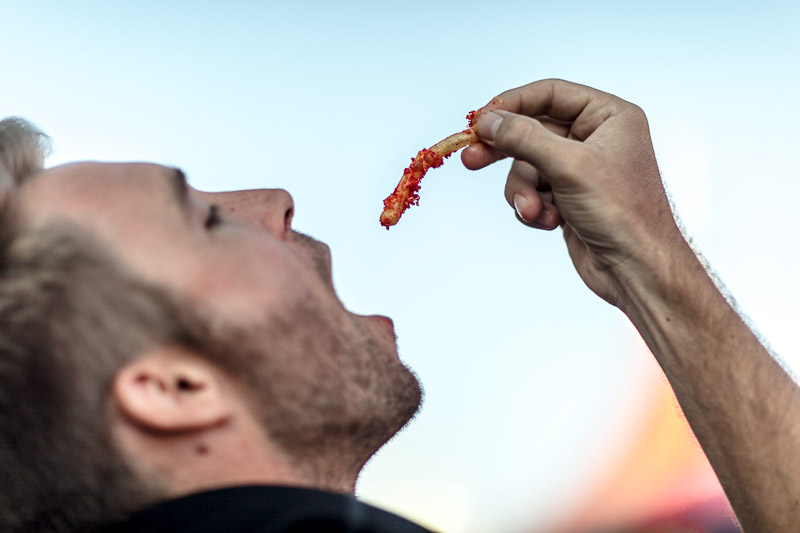 Food Map
OC Fair has listed all their food vendors plus a great map to find them on their Food & Drink at the Fair page.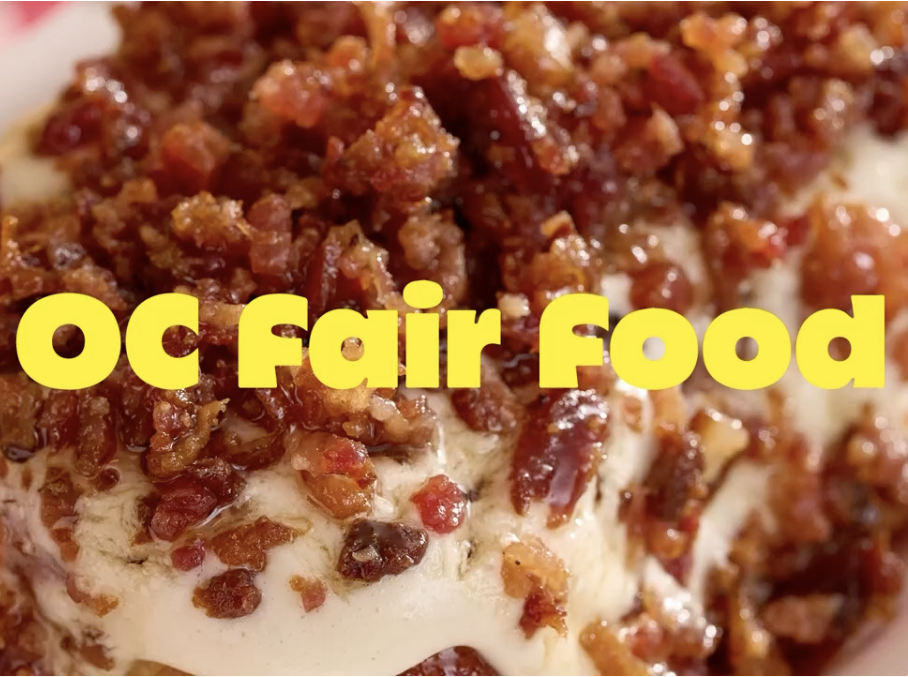 Pineapple Chicken Bowl
One of our favorites is the Hawaiian chicken bowl…so delicious and, almost healthy?!? It's a half pineapple filled with rice and grilled chicken, with pineapple chopped up on the bottom.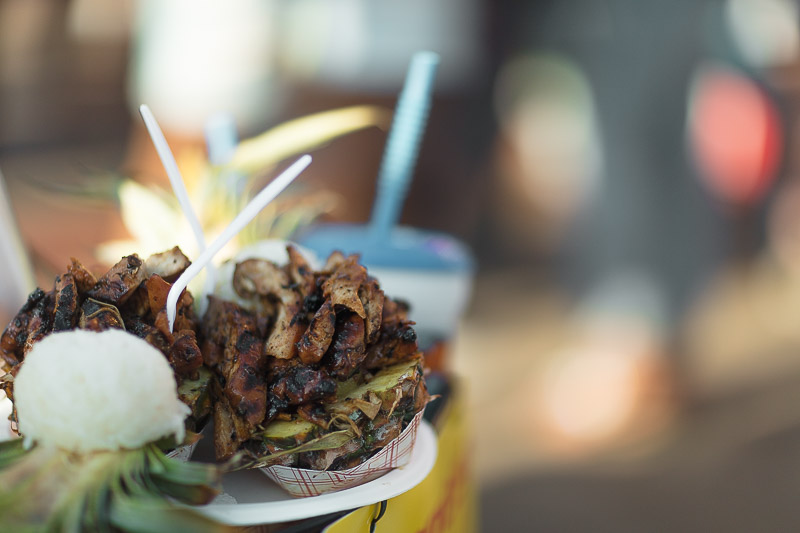 Sweetie's Shakes
Try one of the delicious desserts, shakes or ice cream from Sweetie's. We doctored this one up with tons of candy topping and whipped cream, plus strawberry syrup.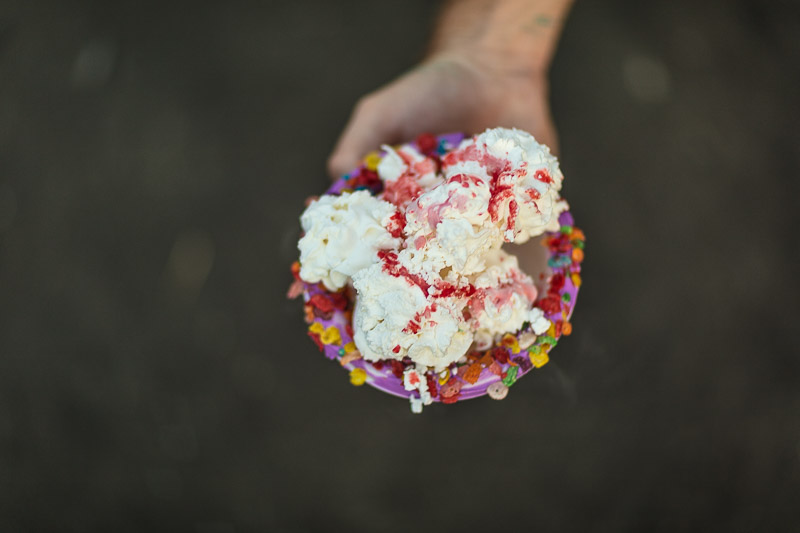 Giant Turkey Legs
Several different vendors are providing all the delicious grilled meat you could want, including the famous giant turkey legs from Juicy's to gnaw on before you hit the carnival.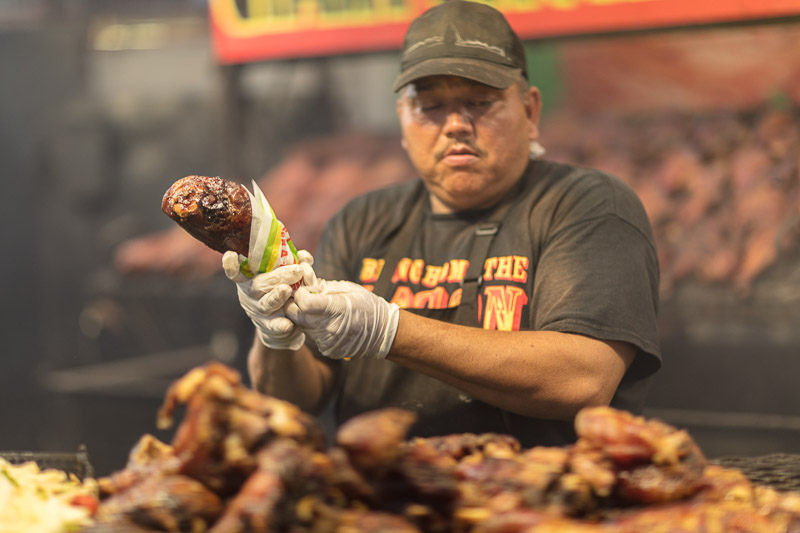 Backyard BBQ
And, of course, you can't go wrong with the classics. These asada fries are always to die for.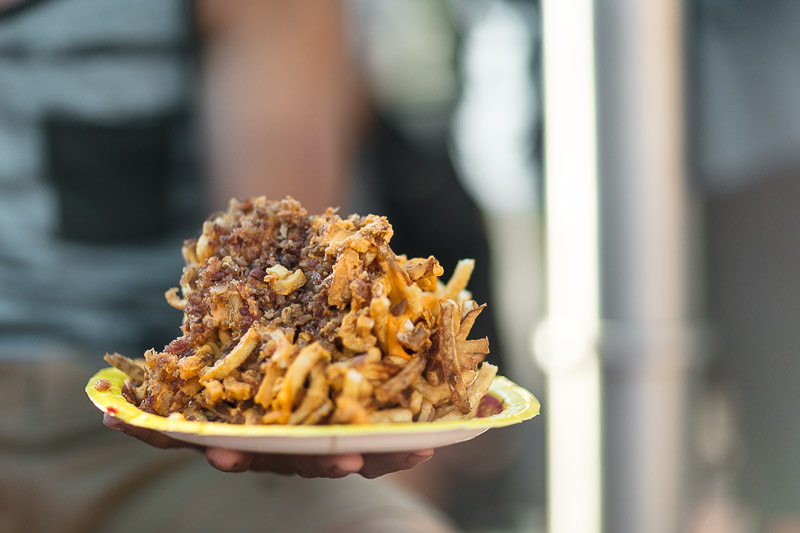 If you plan to make a foodie weekend of it, check out these great Costa Mesa hotel deals! All are within walking distance to great restaurants, shopping and nightlife.
Which items on the OC Fair food menu are you dying to try?