It's …TIMEEE! Small Business Saturday is coming up on November 25th and you don't have to look very far to find unique small shops in Costa Mesa. We've rounded up a list of 15 independently owned business you'll want to support this holiday season.
1. Mellowist
You can take home a piece of living art when you shop at Mellowist on Randolph Street! Owners Jessica and DJ have carefully curated a unique selection of plants that are beautiful paired with locally crafted pottery.
2. SISU
If you need a gift for someone who loves exploring the outdoors, you have to check out SISU at the SOCO & The OC Mix. This sibling owned shop carries camping gear and home goods from brands you won't be able to find anywhere else!
3. Lovely Curated Things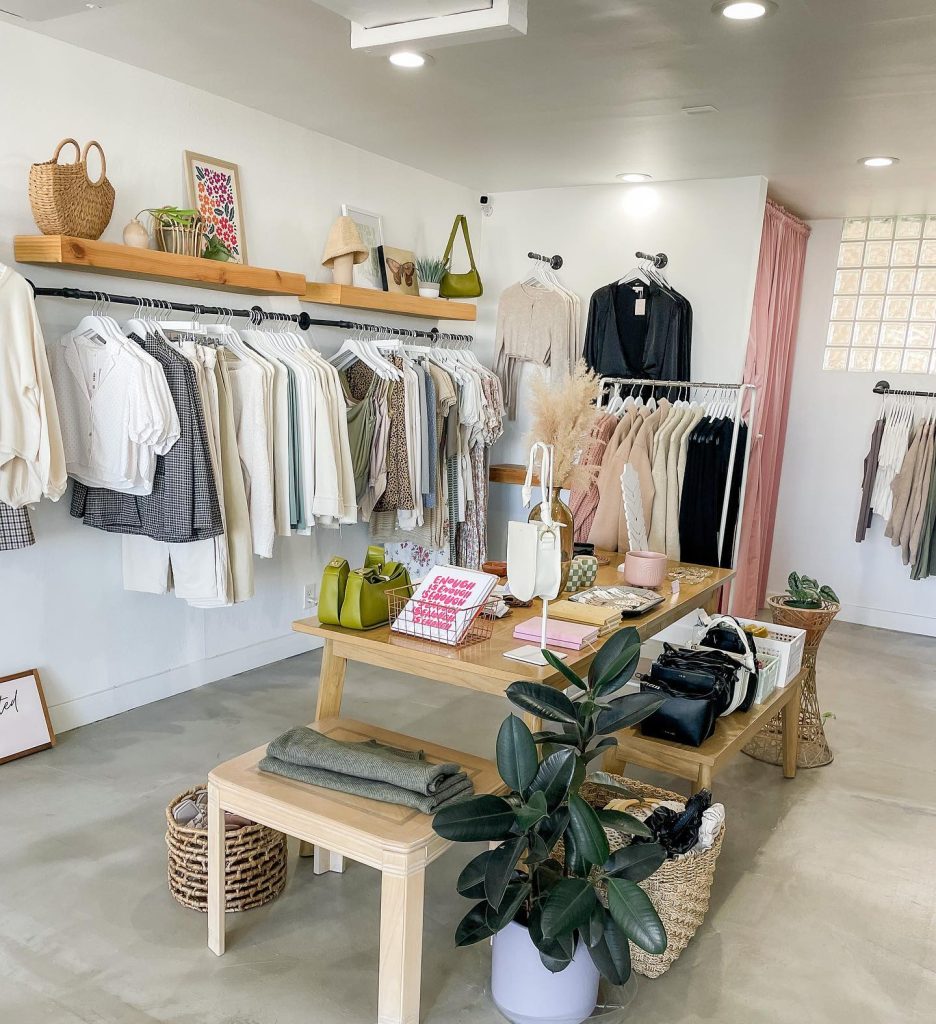 – photo by Lovely Curated Things
Female-owned women's clothing boutique, Lovely Curated Things has a great selection of trendy and fashionable items. Score on unique vintage pieces, stylish boho clothes, and workwear staples without breaking your bank.
4. Work in Progress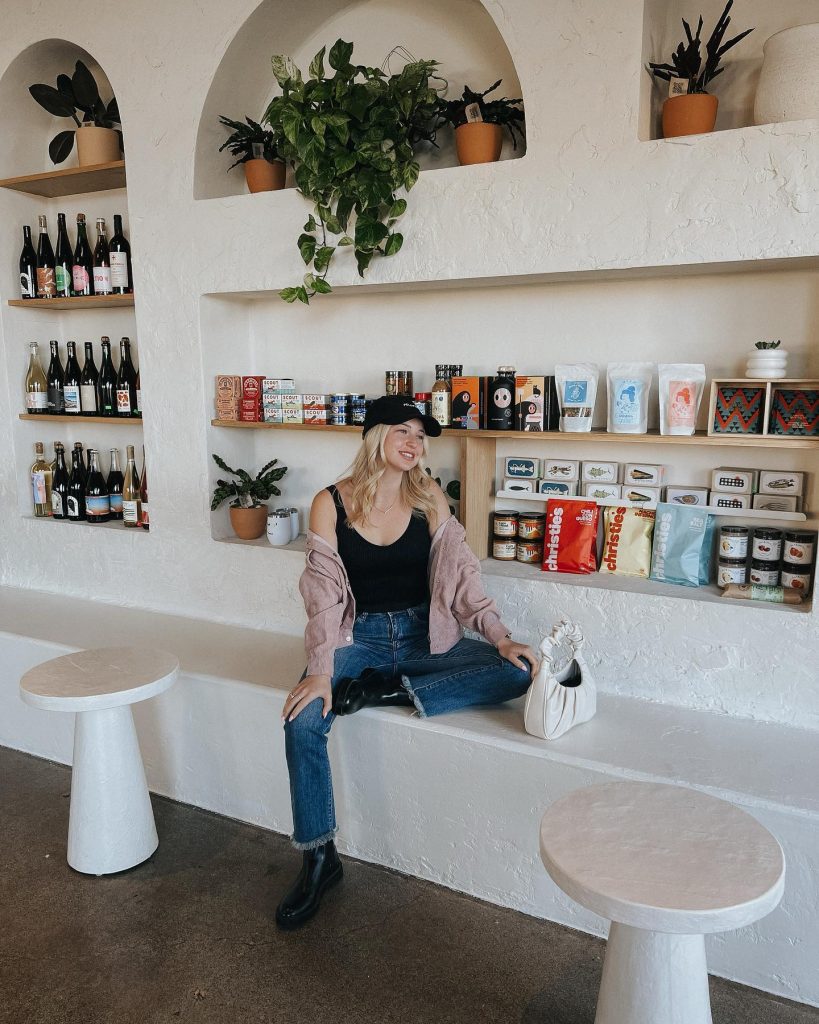 – photo by @koralanne IG
If you love coffee and wine, make sure to visit Work in Progress at The CAMP. The relaxing environment and aesthetic décor make it the perfect spot for a midday caffeine or vino fix. And for those unexpected gifting situations, they offer bottled wine and a fun range of greeting cards.
5. Inspired Art Wine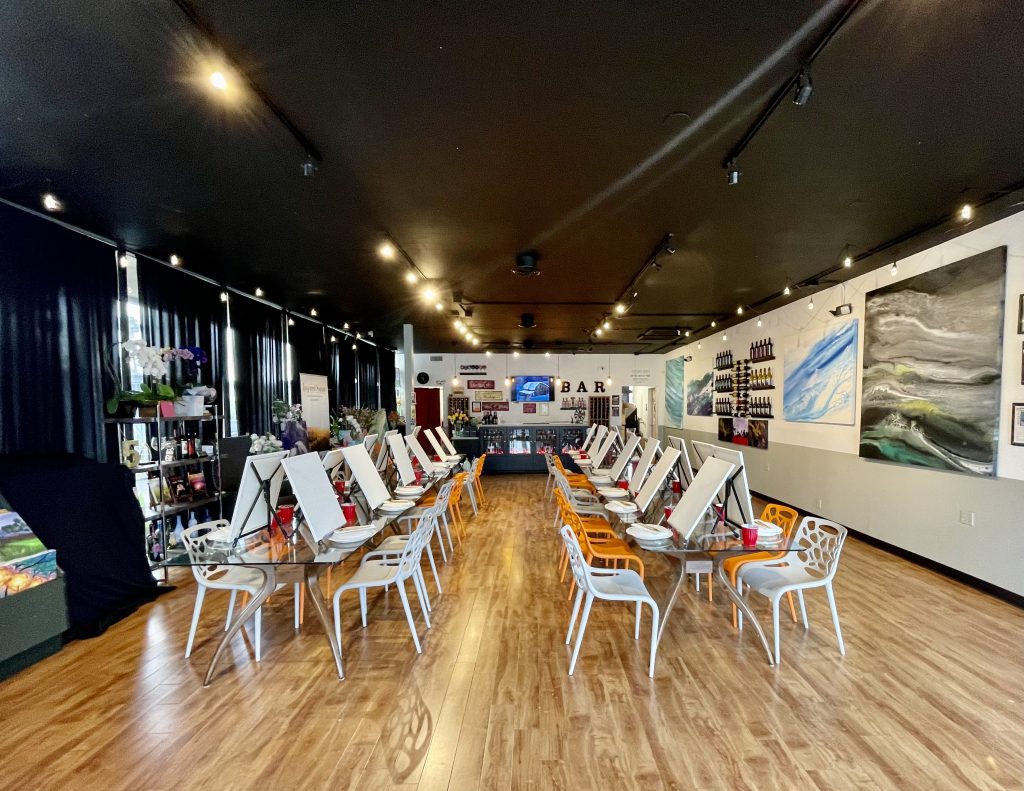 – photo by Inspired Art Wine
If you are looking for a fun group night out or memorable date night, we recommend booking a class at Inspired Art Wine. Take a step-by-step painting class while sipping on your favorite glass of wine! This relaxed space is a great way to tap into your inner artist and take a break from the holiday hustle and bustle.
6. Landers Supply House
Landers Supply House is a must-visit unique hidden gem for shopping during the holidays. Their impressive range of vintage denim, jackets, jewelry, and western apparel is the perfect place to find a gift for someone who appreciates a unique, timeless piece.
7. Hadley & Ren Floral Co.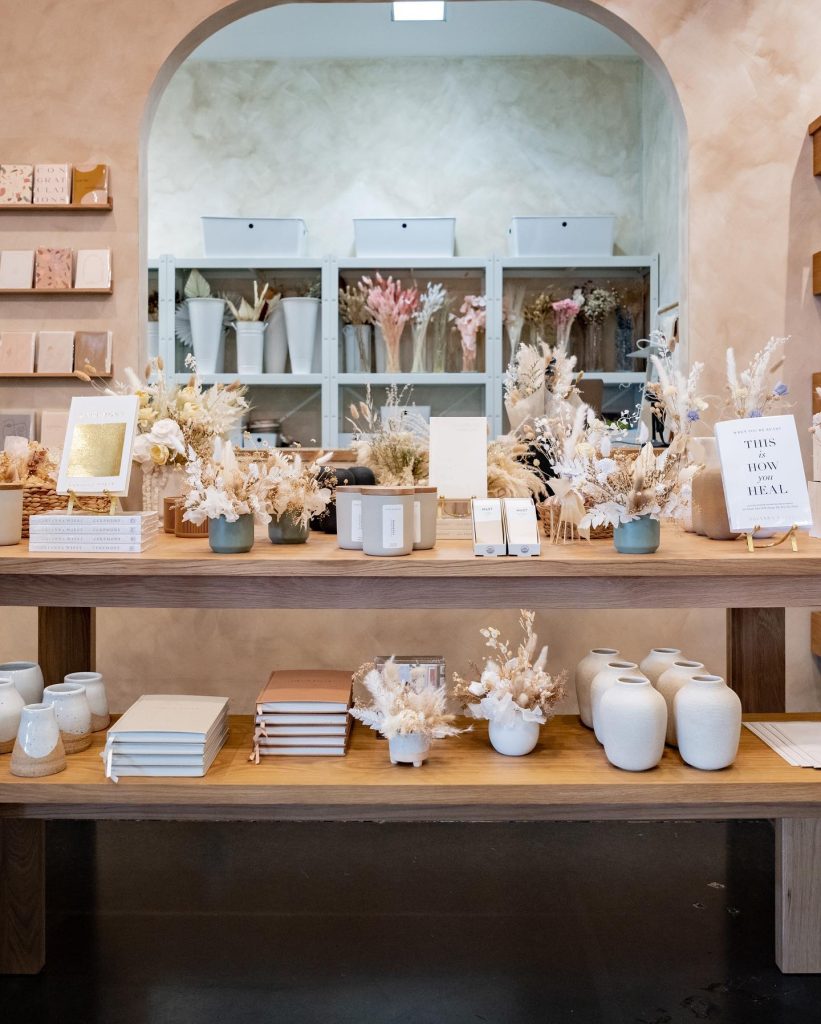 – photo by @phoebe_eats IG
Elevate your décor game this season with an everlasting floral bouquet from Hadley & Ren Floral Co. Their stunning collection of thoughtfully curated dried flowers are perfect for adding a unique, sophisticated touch to your holiday.
8. NEAT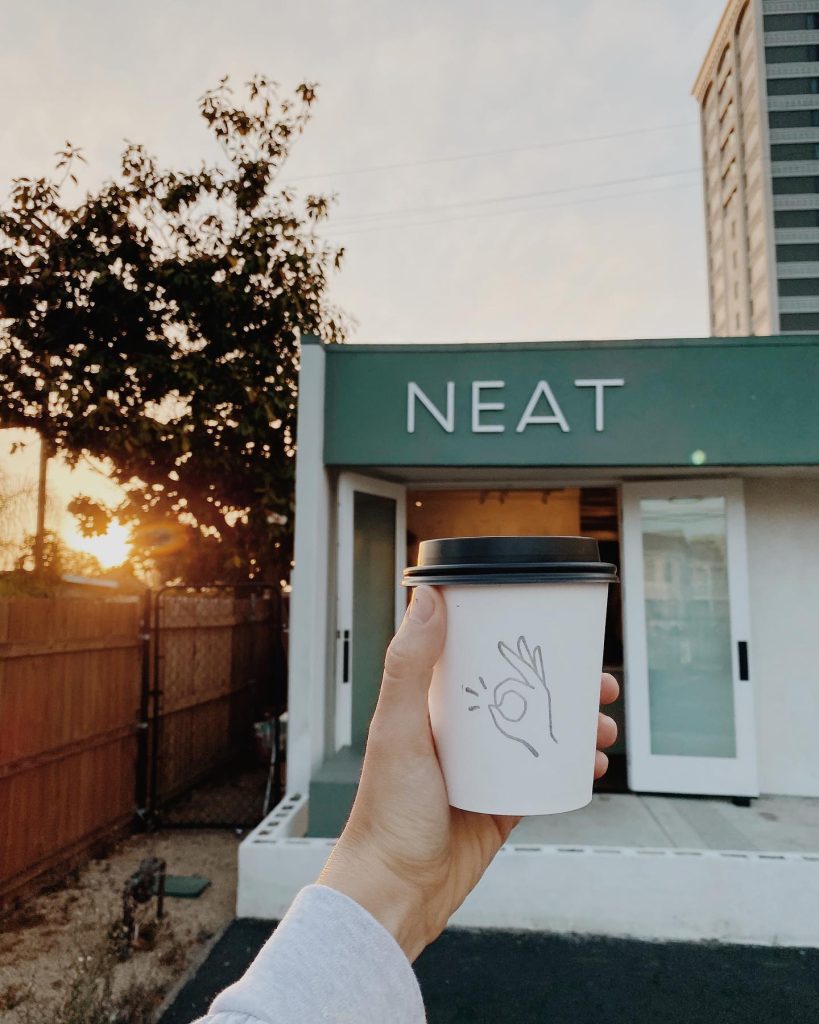 – photo by NEAT
Nestled in the heart of a local neighborhood, NEAT is a top choice for anyone looking for freshly brewed coffee and a warm welcoming vibe. If you need stocking stuffers, they have coffee bags from around the world, available for purchase!
9. Pürre Boutique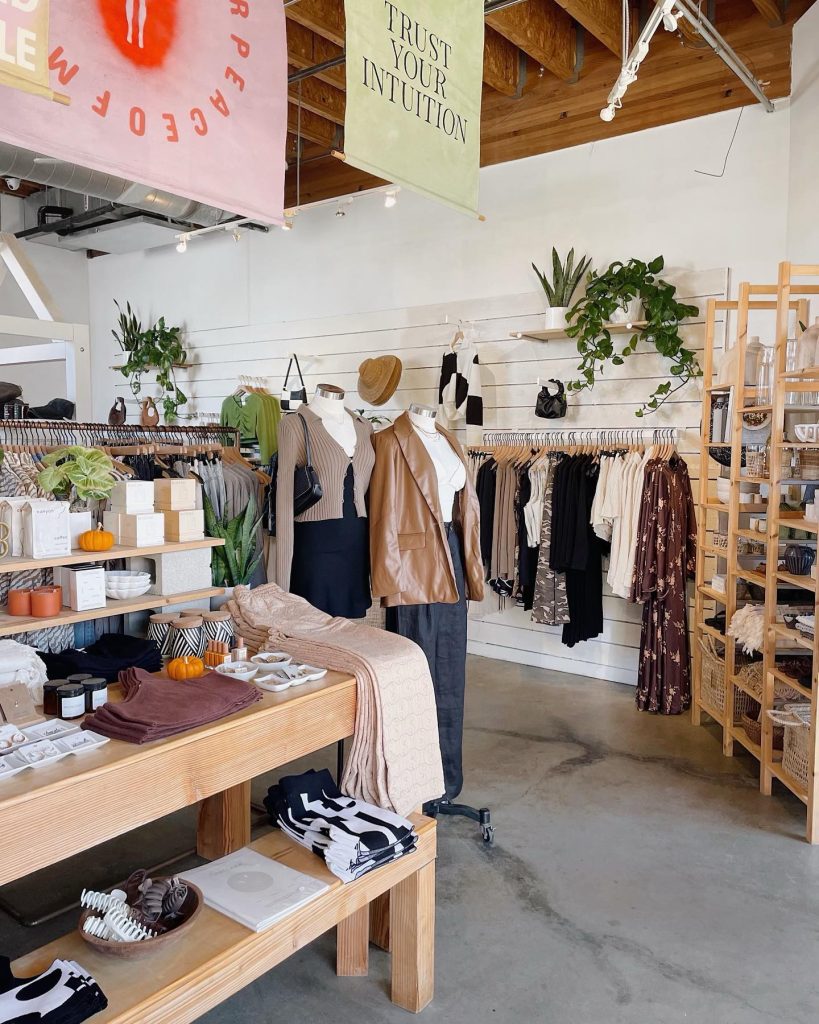 – photo by Pürre Boutique
Pürre Boutique is dedicated to offering organic, sustainable products, from natural apothecary items to timeless home goods and jewelry. Whether you're treating yourself or looking for a thoughtful gift, they've got you covered.
10. Costa Mesa Ceramics Studio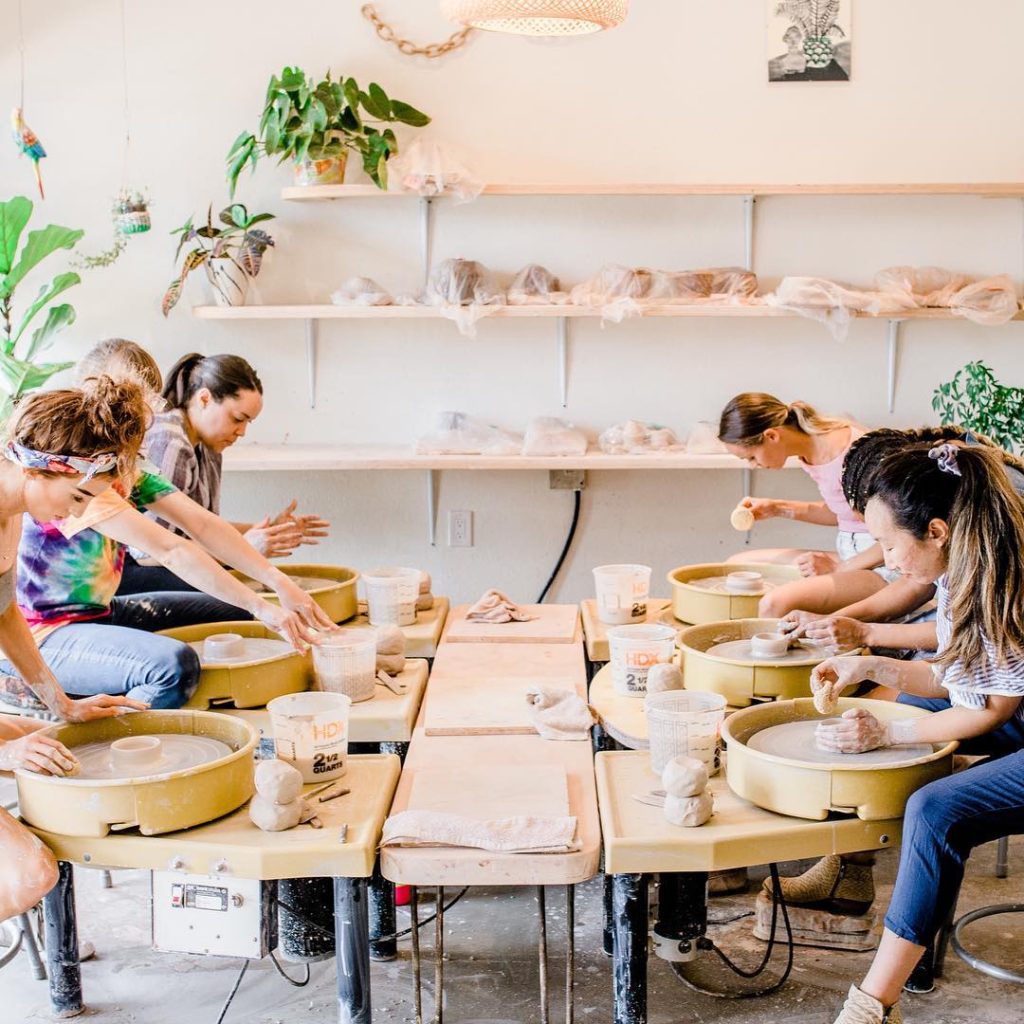 – photo by @strelitzia_photo IG
Book a wheel-throwing class at Costa Mesa Ceramics Studio, where you can mold and shape clay into unique pottery pieces. Not much of an artist? Don't worry, they have a lovely selection of handcrafted dinnerware and vases ready for purchase!
11. Fleur De Lys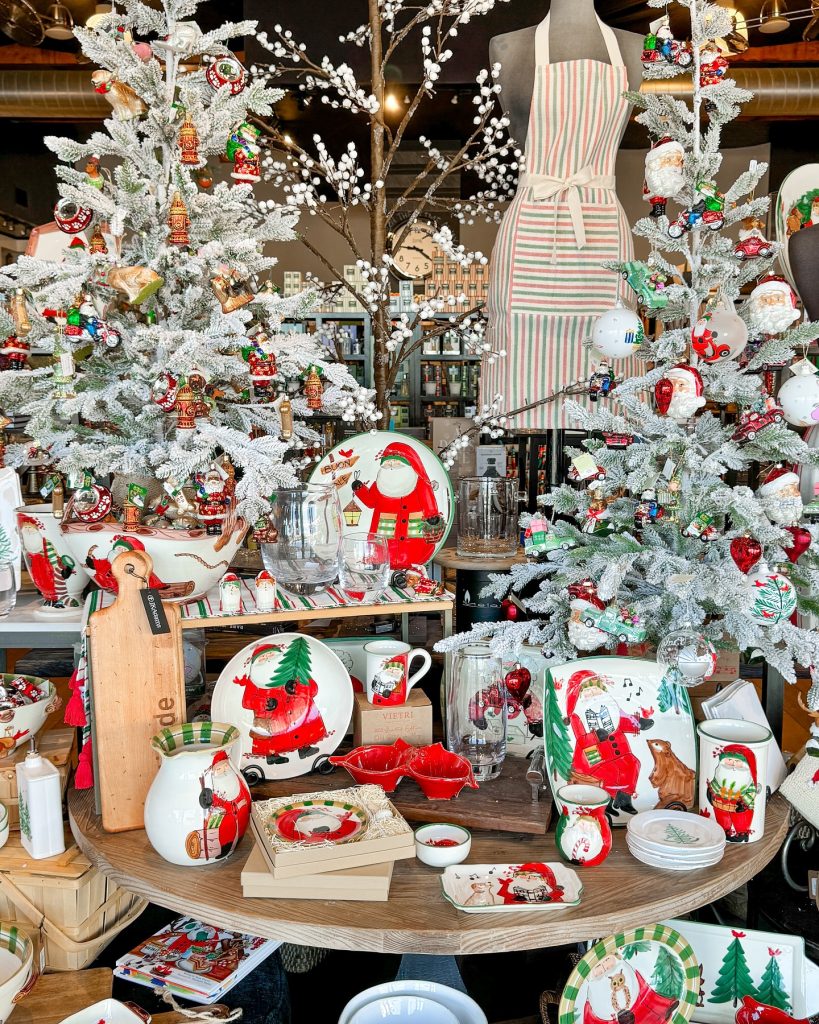 – photo by Fleur De Lys
Started by two friends who envisioned a workplace where their dogs could tag along, Fleur De Lys has become one of Costa Mesa's most popular shops! They have everything from beautiful stationery and home décor to well-appointed kitchenware. It's almost impossible to walk out empty handed.
12. Fill Up Butter Cup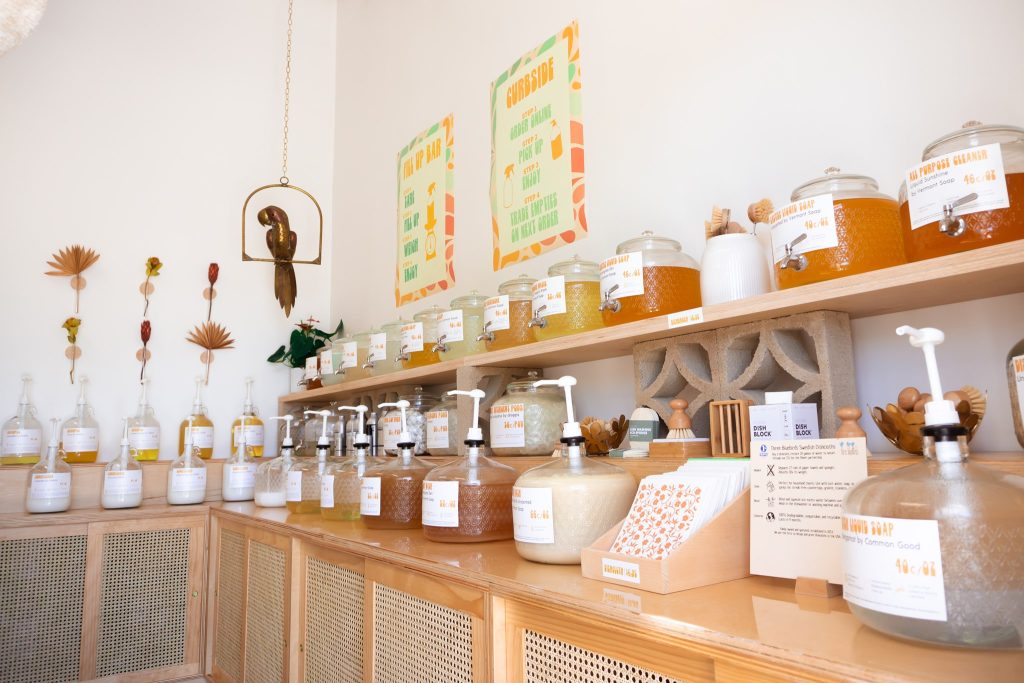 – photo by Fill Up Butter Cup
Looking to shop more sustainably this holiday season? Fill Up Butter Cup is your one stop shop for home and body essentials that are biodegradable, compostable or can be easily recycled!
13. Hola Adios Coffee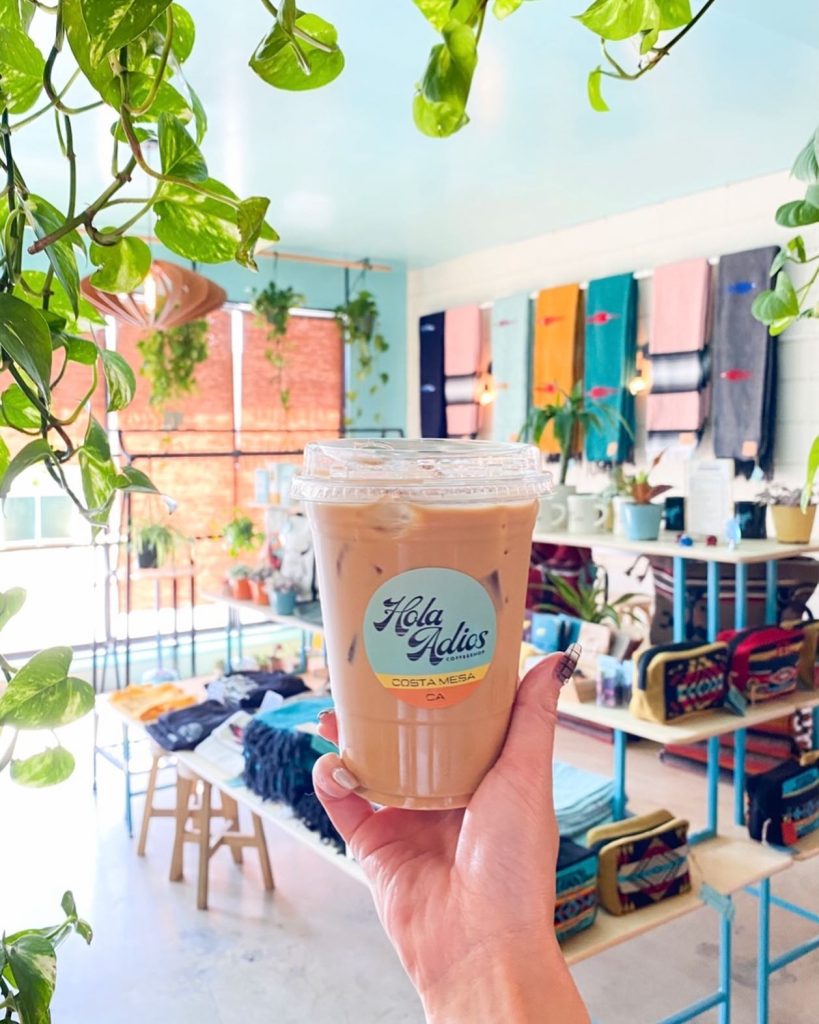 – photo by Hola Adios
Hola Adios Coffee is no ordinary coffee shop, it is inspired by the intrepid journeys of their green buyers, who spend weeks visiting coffee farmers across North, Central, and South America! They even offer a variety of artisan made products like blankets, baskets, and bags.
14. Period Correct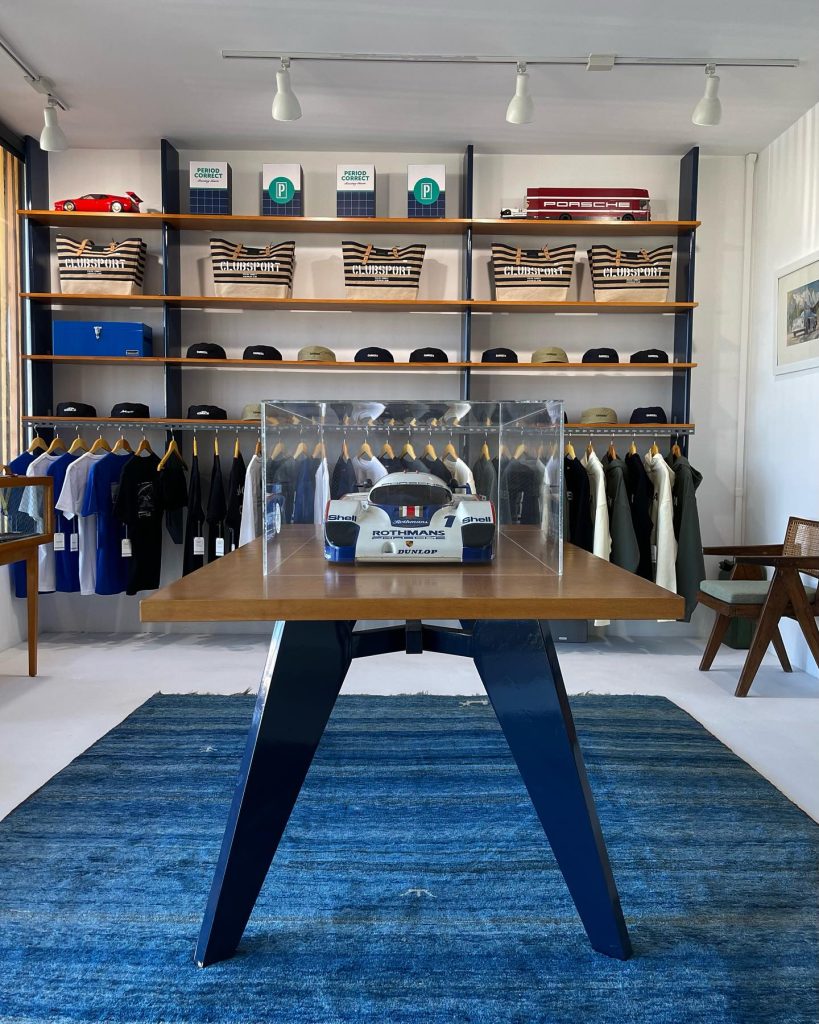 – photo by Period Correct
If someone on your list a self-described "car guy," you can't miss Period Correct. Their high-quality gear is influenced by racing, architecture, watches, and more. It's all about premium materials, unique style, and exclusive collabs.
15. Rococo Boutique
Spoil the women in your life at Rococo Boutique. They offer a curated selection of high-quality clothing, jewelry, accessories and home goods.
---
Ready to shop small in Costa Mesa? Be sure to tag us on Facebook, Instagram, TikTok, and Threads. Don't forget to use #ShopSmall and #ShopLocalCM!