One of the best ways to celebrate a sunny summer day is by having a picnic in the park!  Luckily, Costa Mesa has an abundance of summer sunshine and beautiful parks to make the City of the Arts an ideal place to celebrate International Picnic Day.
While there is little information on the origins of International Picnic Day, popular belief is that the practice started shortly after the French Revolution, where, for the first time, royal parks were opened to the public.
International Picnic Day is not an officially recognized holiday, but rather, just a great excuse to enjoy the company of friends and family while dining outdoors.  The "holiday" always falls on June 18.  If you want a simple and fun way to celebrate, and don't want to spend time preparing food, simply order from your favorite restaurant and head to your local park.  Travel Costa Mesa put together some food and park suggestions for today's festivities.
With a serene lake and waterscape, plenty of shade and grass as well as picnic tables, TeWinkle Park is a local favorite and an ideal place for a picnic.  The park was the host site for the Nepenthia Beer Garden and it's location near the OC Fair and Event Center make TeWinkle a convenient rendezvous point for any outdoor gathering.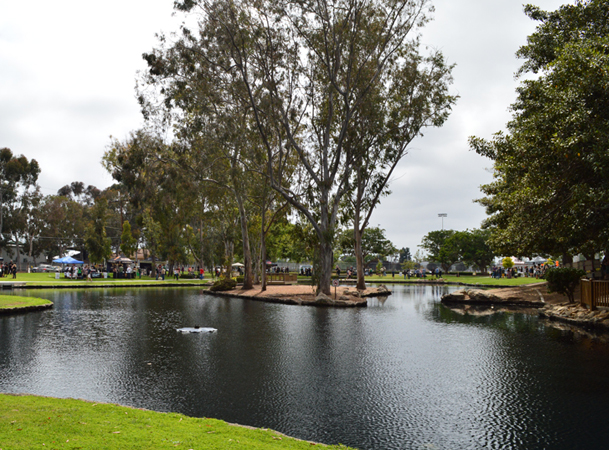 Bluffs overlooking the Pacific Ocean and a large grassy area make Fairview Park a great place to celebrate International Picnic Day.  There are charcoal grills for public use if you want to cook your own food.  Each year, the Costa Mesa Lions Club hosts the annual Fish Fry at Fairview Park.  So, even if you're planning to picnic with hundreds of people, there is plenty of space to do it!
If you don't want to prepare your own food, sandwiches always make for a great picnic food.  They're easy to eat in the park because they don't require any utensils.  Travel Costa Mesa previously shared a few of our favorite sandwich places on our blog.  Any of these delectable dining options would make for a great picnic meal.
Vitaly at the CAMP wasn't open when we last wrote about some of our favorite sandwiches, but if it was, the Romagna style Rimini sandwich would have made the list.  The Rimini is handmade Italian flatbread stuffed with prosciutto di Parma, sliced Roma tomato, Italian-imported buffalo mozzarella and wild arugula.  Vitaly also serves coffees, Italian gelato, soups, salads and more!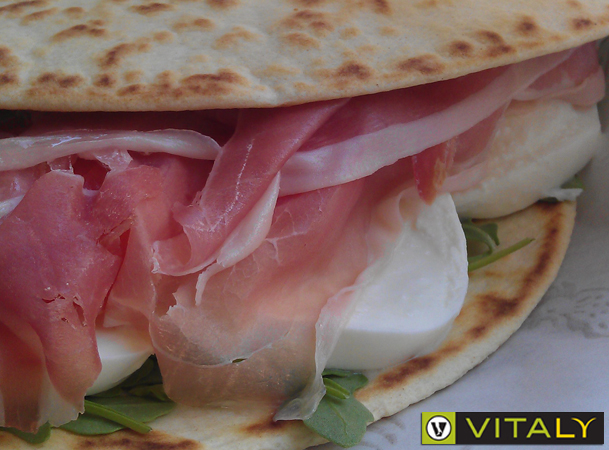 Aside from sandwiches, another handheld food that is great for eating in the park are burritos.  Costa Mesa has many great Mexican food restaurants, but for quick and easy take-out, try Taco Mesa or El Toro Bravo.  Both of these places are located on 19th Street, west of the Triangle shopping center.  Taco Mesa has grown a reputation for having a great Taco Tuesday and using fresh, local ingredients, while El Toro Bravo reigns as a heralded "hole in the wall" for Mexican food lovers across OC.  You'll be able to spot the humble, take-out only El Toro Bravo by the line of people waiting to get a burrito!
Whether you choose to make your own food, or grab some take-out, be sure to enjoy International Picnic Day, even if it just means taking your lunch outside with a couple of co-workers.  As if you needed another excuse to get outside, it looks  like it's going to be nice and sunny for lunch!