There is a myriad of activities and entertainment available at the OC Fair including high-revving spectacles in the Action Sports Area, local competitions, rides, games, animals and concerts in the Hangar and Pacific Amphitheatre.
With the Pacific Amphitheatre due for some major improvements, this will be the last summer of the current incarnation of the outdoor venue.  Each summer, the Pac Amp hosts some of the biggest names in music and always draws a large crowds of music lovers.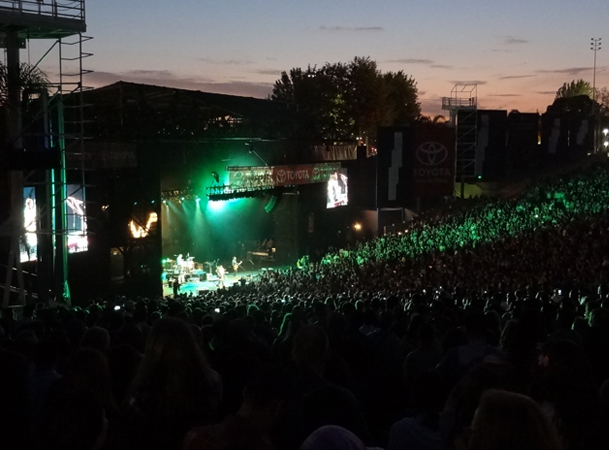 All concert ticket purchases come with entry to the fair.  Catching a concert in the Pac Amp is a great way to spend a summer night.  With shows each night during the fair, and acts ranging from rock, pop, reggae, country and more, there is a concert for everyone, no matter your musical preference.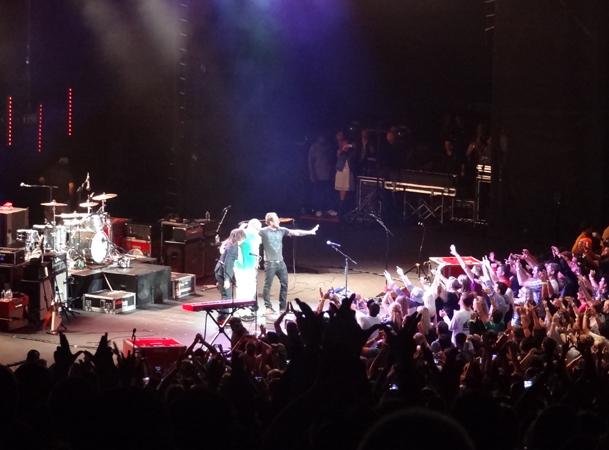 After a couple of hours indulging in Fair Food, we headed into the sold-out Pac Amp to see Weezer perform.  The Los Angeles based alternative rock band was formed in 1992 and has seen four different line-up changes since.  Led by lead vocalist/guitar Rivers Cuomo, Weezer has released nine full length albums and six EPs over their 20 years as a band.
With a broad spectrum of influences and large catalogue of music, a band like Weezer certainly appeals to an eclectic crowd.  The Pac Amp wall full of people of all ages, from teens to baby boomers and every age in between, there was a mix of people who knew every single lyric to those who were first-timers at a live Weezer performance.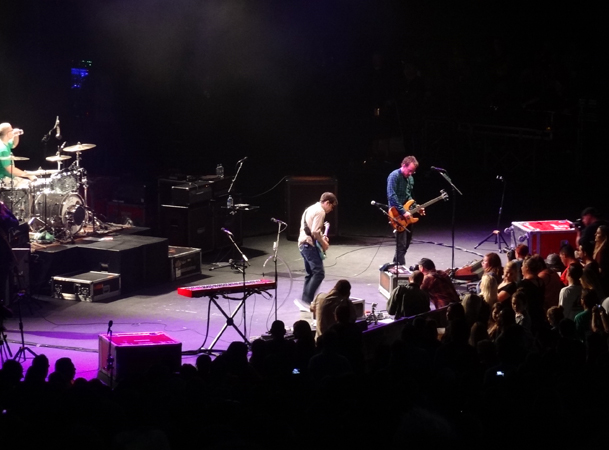 The show started at 8:15 pm and concluded right around 10 pm as the band played a mix of old songs, new songs, obscure tracks and popular hits.  When well-known songs like "Buddy Holly," "Say It Ain't So," "Island in the Sun" and "Beverly Hills" were played the crowd swelled and sang in unison.
As the show drew to a close and band exited the stage, they were quickly summoned back for an encore by the chanting crowd.  To end the night, Weezer performed perhaps their most popular and beloved track, "Undone – The Sweater Song."  Even casual attendees were caught up in the moment and joined the more fanatical ones in singing the chorus.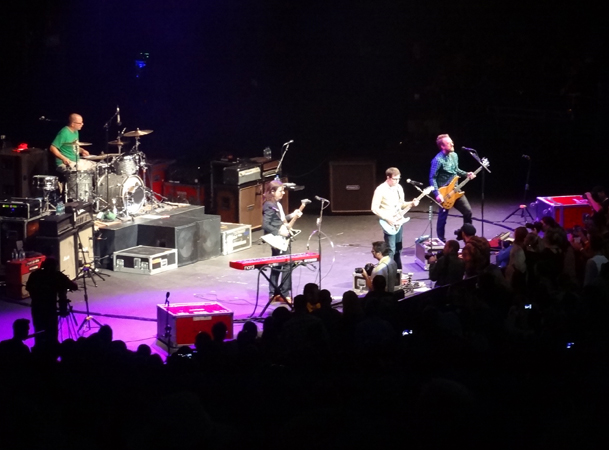 From the opening to closing note, Weezer gave a great performance.  As people shuffled out of the Pac Amp, you could hear enthusiastic praise from concertgoers.  For fans both old and new, it was a special night and an unforgettable experience.
There are still come great shows coming up in the Pac Amp, so be sure to check the concert schedule.