The Pacific Symphony announced its 2014-2015 season last night in the Renée and Henry Segerstrom Concert Hall with an evening of special guests, musical toasts and a few inspiring words from music director Carl St. Clair.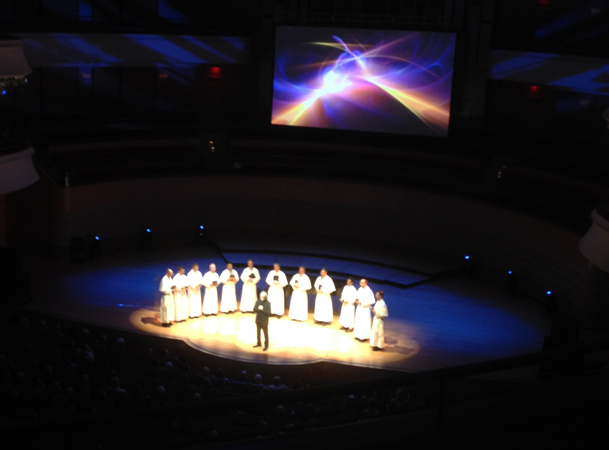 The evening started with video tributes from music composers who have worked with St. Clair in the past.  Each gave a glowing endorsement for the work St. Clair has done with the Pacific Symphony and with enhancing the overall musical experience available to the public in Orange County and all of Southern California.
St. Clair's personal and professional story was on display for the audience.  From his time being mentored by the legendary Leonard Bernstein to working with iconic film composer John Williams, St. Clair's musical history reads like a movie.  From humble beginnings to leading the Pacific Symphony to national prominence, St. Clair's career has certainly been impressive.  The 2014-2015 will mark his 25th anniversary season, and in celebration, some of classical music's biggest names and brightest stars will grace the stage at Segerstrom Center for the Arts.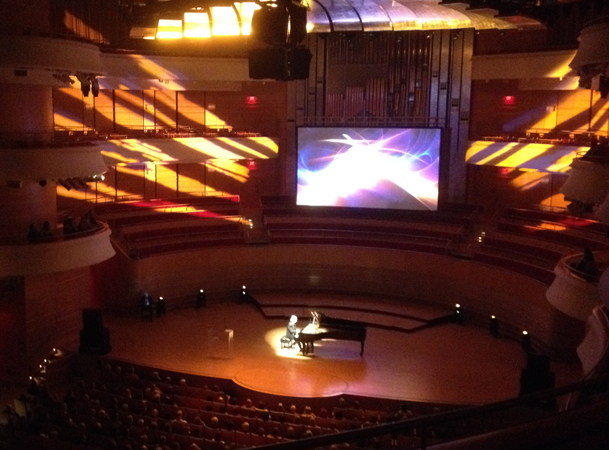 Joshua Bell  is one of the world's most celebrated violinists who will perform with St. Clair and the Pacific Symphony next year.  Bell's talents and ability are without question and his performances have received great acclaim.  The way Bell plays the violin is as if the instrument is not just an extension of his body, but an insight to his inner thoughts and feelings.  He is often referred to as the "poet of the violin."
Arguably the biggest name and true superstar of classical music, Yo-Yo Ma is set to make an appearance in Costa Mesa with Pacific Symphony in May 2015.  Ma's rise to acclaim is due to his stunning soloing ability.  He is a remarkable talent that will serve as one of the highlights of St. Clair's 25th season.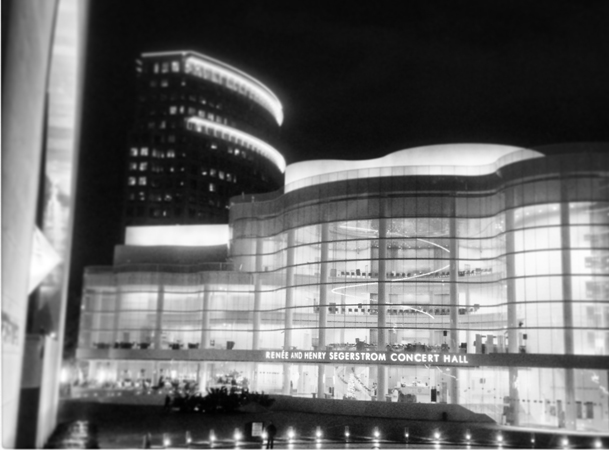 Last night's announcement and preview had the audience excited for both this year and next. It's an incredible time for the Pacific Symphony and every classical music lover in Southern California.  Be sure to visit the Pacific Symphony website to purchase tickets.  The world-class talent and immaculate acoustics of the Renée and Henry Segerstrom Concert Hall have combined to create unforgettable nights of music for so many people over the years.
As St. Clair addressed the audience to thank them for an incredible 24 years, he spoke using metaphors about the future, referring to the past as just the roots and the years to come as the tree.  It was evident that all of the years at Pacific Symphony have only inflamed St. Clair's passion for music.  He ended the evening with a rousing ovation for everyone who attended the event, one again reiterating his love for music, the musicians and the guests of the Pacific Symphony.