Travel Costa Mesa Blog
Posts Tagged 'city of the arts'
The Costa Mesa 60th Anniversary was a three-day festival of music, food, art and more in the City of the Arts.  To celebrate, Fair Drive was turned into a pedestrian-only thoroughfare occupied by locals vendors, rides and games.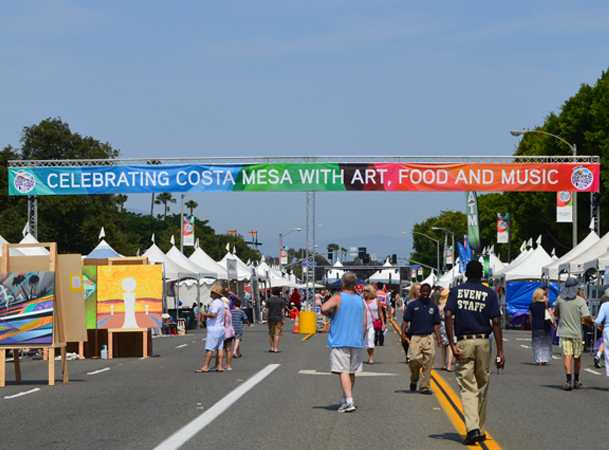 Artists had displays and created new works during the event while musical acts took to the stage. Festival goers enjoyed bites from local restaurants and beat the heat with some cold brews. Read More
Comments Off on Costa Mesa 60th Anniversary
Creative Outlet Studios and the Academy of Handmade Artists and Supporters collaborated to bring the Etsy Craft Party – a night of crafts, food, drinks, prizes and more to Costa Mesa.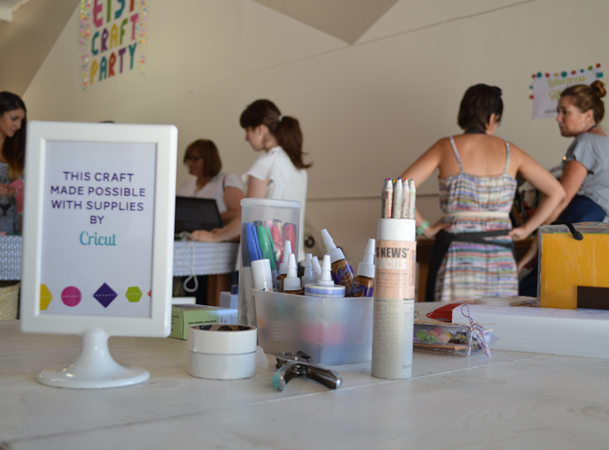 Comments Off on Etsy Craft Party at Creative Outlet Studios in Costa Mesa
Posted in Events, Locals, Misc, Music & Art, Play
Purre Boutique, in collaboration with Creative Outlet Studios and The Makery, hosted a Craft Party last night at the CAMP.  Guests were invited to come and make an anthropologie-inspired necklace during the night of social crafting.
The Craft Party was a great way for craft lovers to socialize and make something unique.  As part of the Summer of Craft series, the necklace was just one of many different crafts offered.  Each event is a new opportunity to create something original.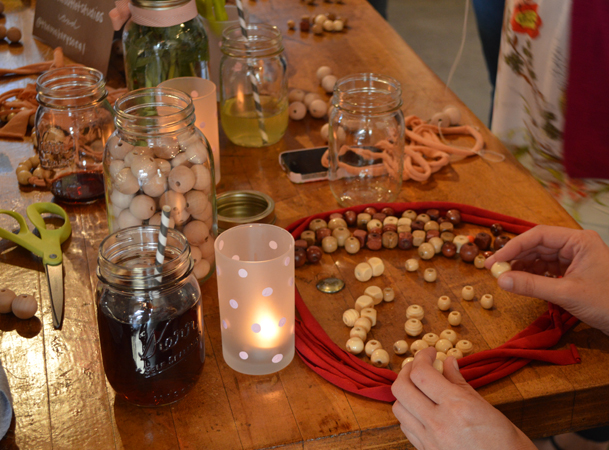 Comments Off on Craft Party at Purre
If you're anything like us, you're already planning tomorrow's meals.  With so many incredible eateries, there is never a shortage of great food and dining destinations in Costa Mesa.  You're on your own to make plans for lunch and dinner, but leave the breakfast decision to us!
In honor of the delicious holiday, National Doughnut Day, Sidecar Doughnuts & Coffee decided it would be the perfect day to unveil an all-new flavor – Peach Cobbler with Corn Thyme Crumb.
Comments Off on National Doughnut Day
June is going to be an electrifying month at Segerstrom Center for the Arts with appearances by comedy and musical legends as well as the return of some old favorites and one highly regarded premiere.
Headlining the month of June is the musical based on the hit movie and amazing true story that inspired it, Catch Me If You Can.  The Broadway musical tells the story of Frank W. Abagnale, Jr., a runaway teenager who received millions of dollars from forged checks and successfully posed as a doctor, pilot and other high profile professions.  Catch Me If You Can has received rave reviews and will make its Orange County premiere at SCFTA on June 25 during its limited run.  There will be a shows each day until June 30.  For show times and ticketing information, click here.  For a chance to win tickets to the show, enter the Center's Instagram contest by taking a photo at their exhibit at Macy's South Coast Plaza.  See the details here.
Read More
Comments Off on June Performances at Segerstrom Center for the Arts in Costa Mesa
Posted in Events, Locals, Music & Art, Play